Going on a Snipe Hunt Game by Education Outdoors
This post may contain affiliate links, view our disclosure policy for details.
As most of you know our family is pretty big on road trips and my kids had the opportunity to spend several weeks one summer with 6 of their cousins. So when I packed for our trip I tried to pick a few great games that the kids can play together to give them something to do in the "down time".
While at Toy Fair I met Education Outdoors which makes pretty unique & inventive outdoors games for kids & families. One which I was particularly interested in is their Snipe Hunt game
.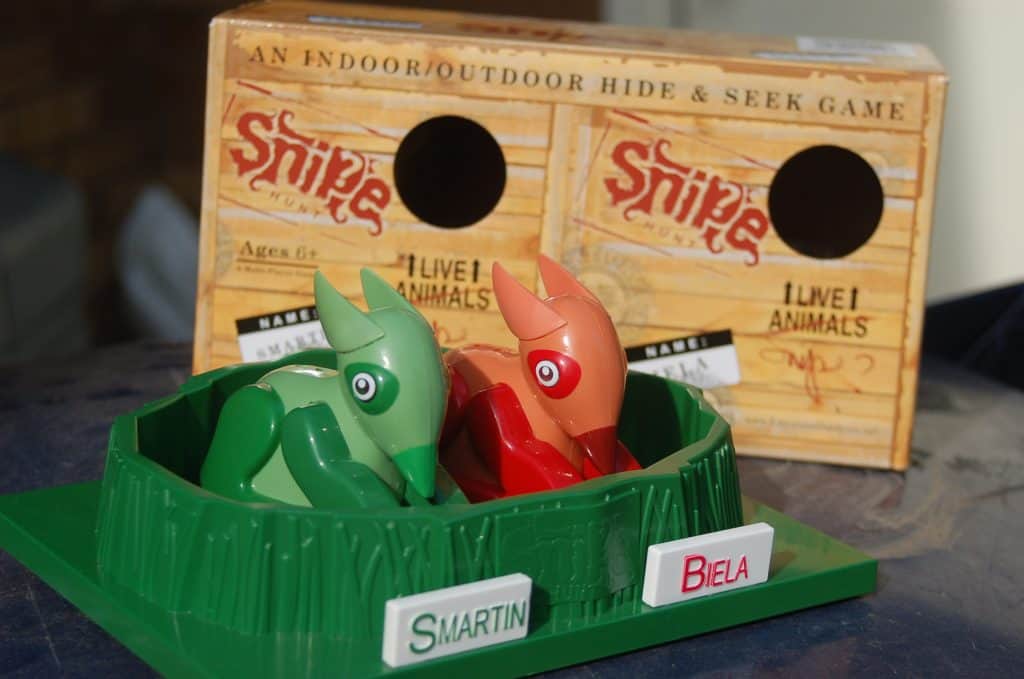 These unique creatures called snipes, Smartin and Biela, come in a resting crate inside their "Live Animals" box! On the bottom of each snipe is a switch that you turn on in the beginning of the game.
The object of the game is for each team to hide their snipe somewhere, inside or outside, and then the other team has to find the snipe. After a few minutes of not being found each snipe will start to make noises and their eyes will flash red in order to give clues to the teams looking for them.
This Snipe Hunt game has been a HUGE hit in my house!! The kids have been playing this non stop!!! We started out playing it outside. We split the kids into 2 teams and both teams quickly ran into the backyard to hide and find the snipes. After about 8-10 rounds of snipe hunting it got a bit hot so we headed indoors.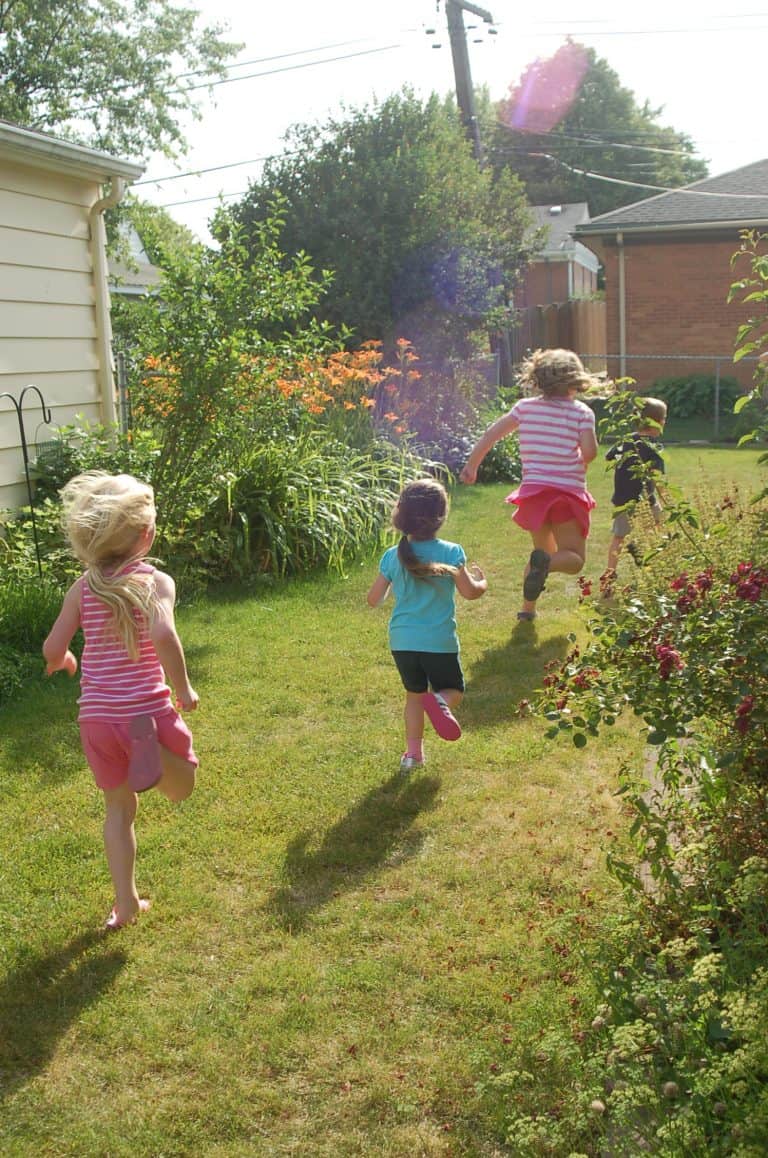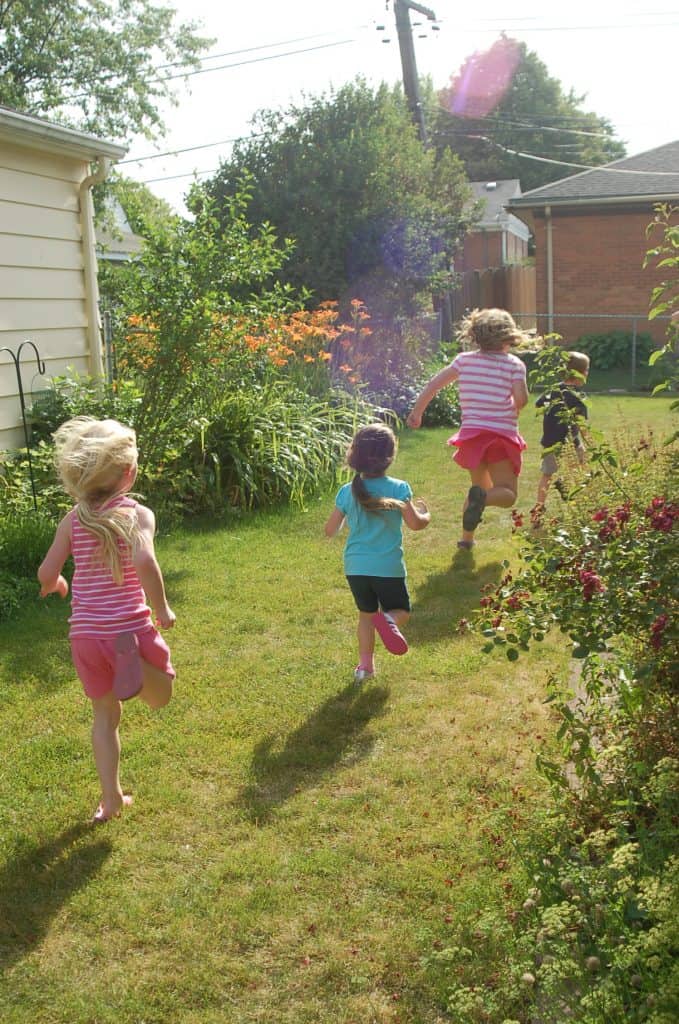 Playing snipes indoors kept the kids incredibly busy! It was fun to watch the kids come together as teams and work frantically for literally hours searching and hiding snipes! We swapped teams around since we had a few younger players.
When some of the kids would get tired (after about 20 rounds of snipe hunting!) we would switch things up a bit. One person would hide both snipes and everyone would run to look for them. Whoever found the snipes had the chance to hide them next.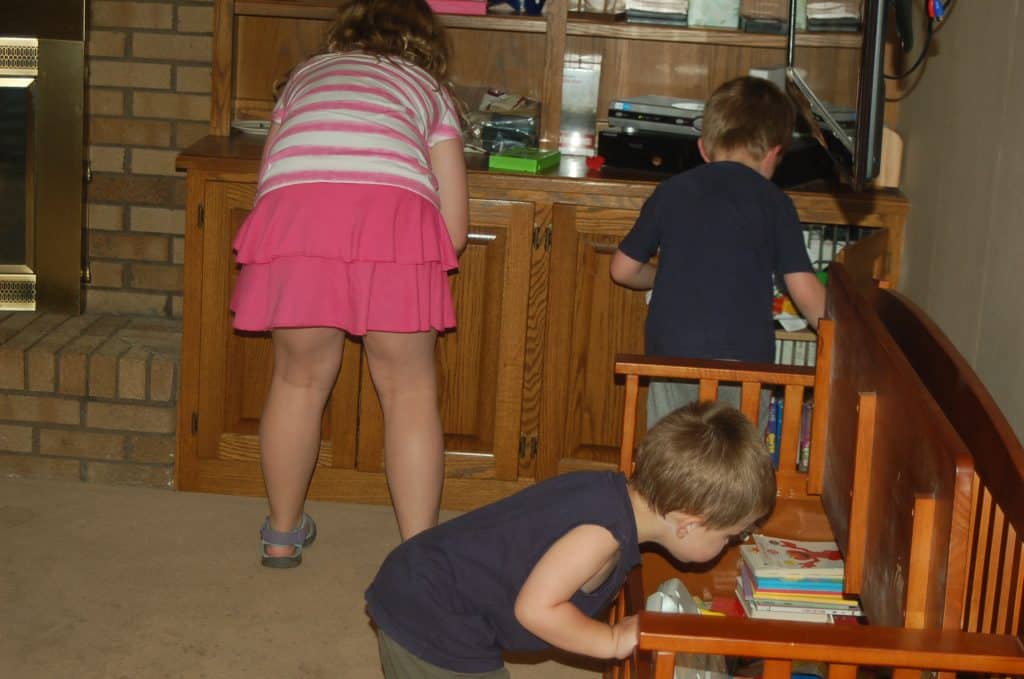 The round of snipe hunting is over once the snipe has been found AND replaced into its nest. It seemed just as difficult to find the snipes inside and it did to find them outside!
CAN YOU FIND THE SNIPE BELOW?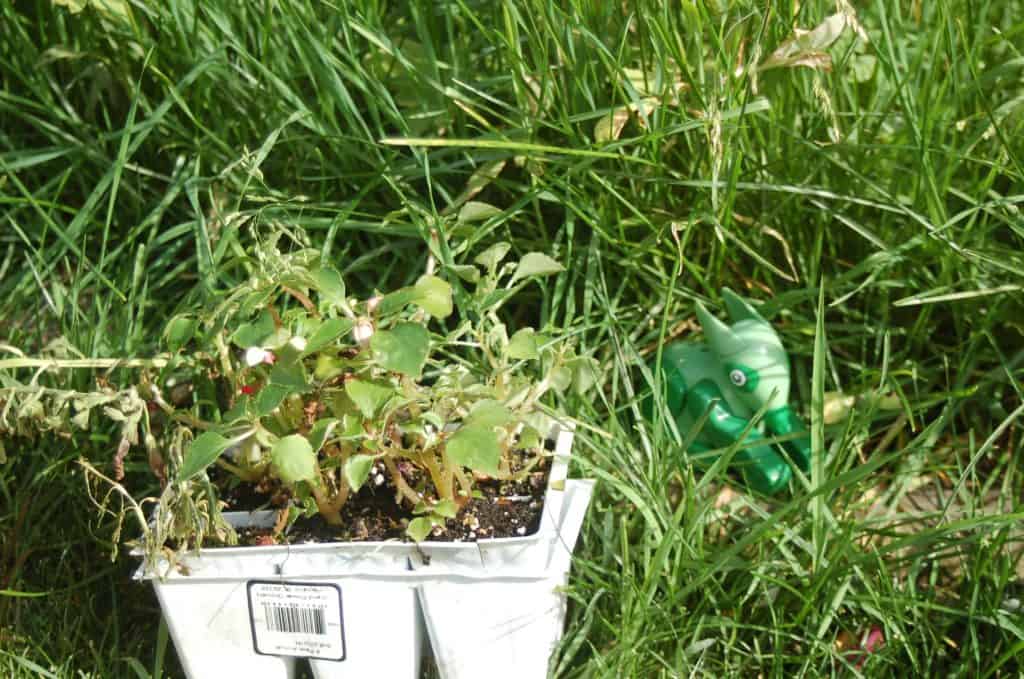 We LOVE LOVE LOVE our Snipe Hunting game
! This is by far one of the coolest outdoor games we've ever had. I HIGHLY recommend Snipe Hunt from Education Outdoors. If your family loves outdoors or camping you would be interested in some of their other games as well!
These snipes are sturdy & ours have already traveled thousands of miles to be played with! 🙂 We've only been up here under a week now but I have a feeling with the amount of use these snipes get that they will be the focus of the summer fun among the cousins!
The age ranges that played this game are 3 years old – about 8 years old. However this would be an awesome game all the way up through adults! It definitely puts a fun spin on your "capture the flag" type games and would be SO cool to play in the dark too!!
Disclosure: I was not compensated for this review. I received a pair of snipes to hunt & find. All opinions are my own.