Save Money on Souvenirs during Travel on your Road Trip – Mall of America & Mount Rushmore
This post may contain affiliate links, view our disclosure policy for details.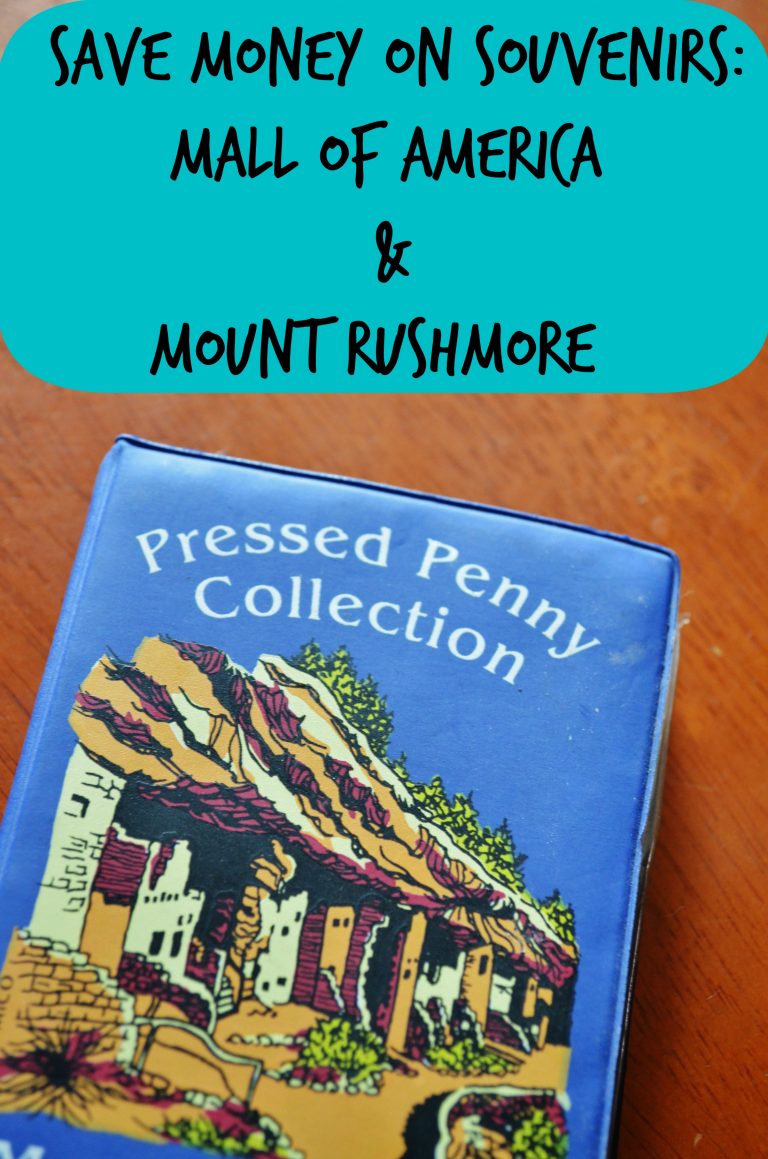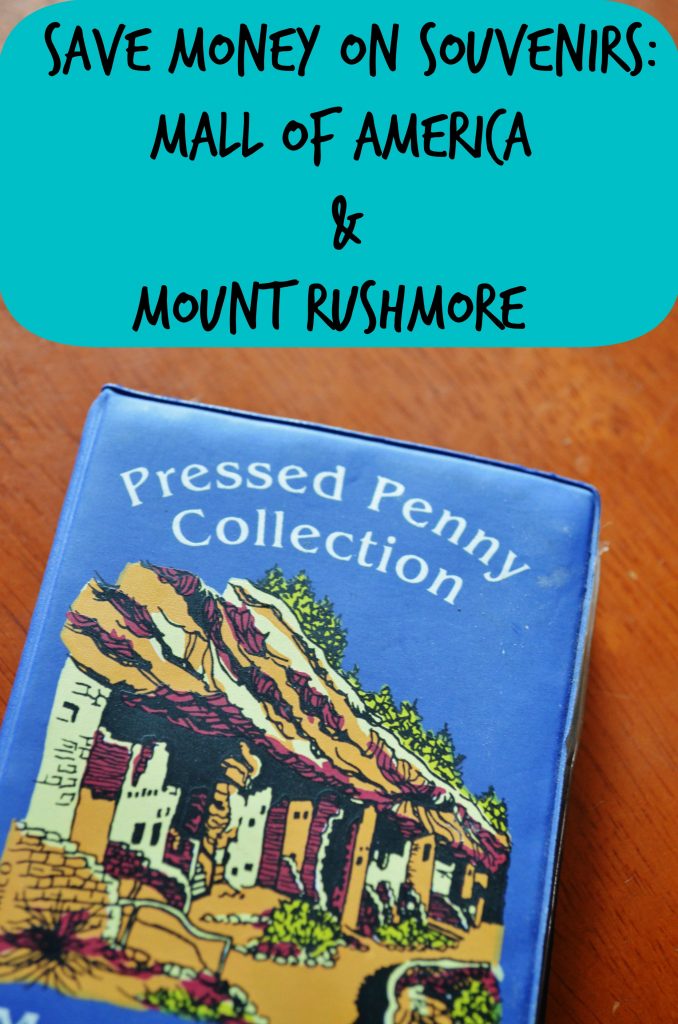 It's the BIG week for me and the boys! (and my in-laws!) We are headed on our big RV trip from Indiana, to Minnesota, then to South Dakota and Mount Rushmore, to Devil's Tower in Wyoming and ultimately end in Salt Lake City before flying back to Chicago and driving home to Iowa. ALL in 7 days in an RV! PHEW it's going to be a whirlwind of a trip! But I've been planning for this trip for months now and I couldn't be more excited! My kids know anytime we travel not to expect a lot of souvenirs – simply because we can't afford it and to be honest items are usually overpriced at each attraction anyway. But this trip is a really special one and our entire family's first time traveling in an RV so I REALLY wanted to put an effort in to keeping the boys busy as well as of course save money! HOWEVER, my kids DO know that they can ALWAYS get pressed pennies! Not only is it relatively inexpensive but they will have a reminder from everywhere they have visited in one place! I purchased these Penny Books for the kids before our trip so they had somewhere to store their treasures. (I know there is a bad review but we like them just fine!) We've been collecting pressed pennies ever since hubby and I went on our honeymoon 10 years ago! You can also use our Travel Stamp Road Trip Game printables for kids to earn souvenirs on your trip!
MALL of AMERICA Souvenir IDEAS
For our stop at the Mall of America – there are SO many ideas you can do for souvenirs here and pre-buy! There is of course Nickelodeon Universe (indoor roller coaster theme park) so pretty much anything Nickelodeon will do. And there are other fun places like the LEGO store, American Doll store, an aquarium, the Disney store, etc. Since I have two boys I focused on finding small "souvenirs" that were LEGO based and Nickelodeon based, especially since we will need to fly back with them. You can also look for t-shirts which makes a fun and practical gift as well! Now it IS a mall so prices may be similar to what you would buy online as opposed to an overpriced theme park. Don't forget that garage sale season is a great way to find themed items for a discount! Here are a few ideas of course depending on age/gender for Mall of America souvenirs:
GAK or FLOAM
Teenage Mutant Ninja Turtle Action Figures
Nickelodeon Bath Toys
Plush Stingray or Fish
Safari Ltd. Sharks TOOB
 American Girl Crafts & toys
Mount Rushmore and Devil's Tower Souvenir IDEAS
Mount Rushmore is kind of a hard place to pre-buy souvenirs for so in addition to our Penny Book I had to get a little creative here. I went with more "nature" oriented items. Here are some ideas that I came up with:
Mount Rushmore Books – ALL types/ages/varieties to choose from – we picked Flat Stanley
Mount Rushmore Casting Kit (great for RV trip!)
Mount Rushmore Sand Key Chain
National Geographic Ultimate US Road Trip Atlas
Mount Rushmore / South Dakota Scrapbook set
Rock Kits
Nature Kaleidoscope Kit
Binoculars
I will be photo bombing instagram and Twitter @theteacherswife this week so make sure to follow me for pictures during our travels this week!! We have some really exciting things planned for the week that I'll also be sharing later in May on my blog!