FREE Road Trip Travel Stamp Game for Kids Printable
This post may contain affiliate links, view our disclosure policy for details.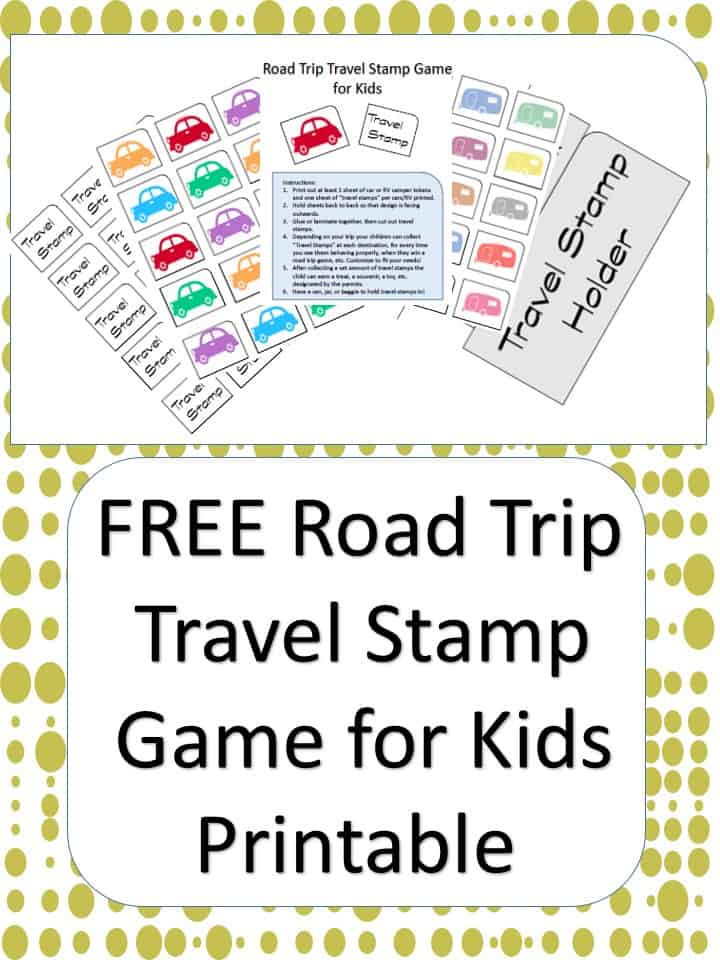 In anticipation of our upcoming RV Road Trip  from Indiana to Salt Lake City I created this fun FREE printable Road Trip Travel Stamp Game for Kids! I create both RV campers AND CAR stamps so you can print out whichever you are traveling in! 🙂 The game is totally customizable to however best fits your needs but here's how we will be using it:
 Print out the sheets, then lay the "travel stamps" and cars/campers back to back and glue/laminate them. Then cut out each stamp which should have 2 sides. For our trip every so often as the kids are well-behaved or do something kind for their sibling they will earn a travel stamp. (You can also do it so that the kids get a travel stamp at each destination you arrive at).
I will separately have small souvenirs and gifts perfect for road trips (silly putty, reading books, toys, etc) and they can save up their travel stamps and exchange them for prizes! This is a great way to motivate your kids to behave on a long road trip and reward them – not to mention keeping them busy in the car opening little new things along the way to play with! Just click the link below to get the PDF for this free printable road trip game!!
HAPPY TRAVELS!