Roylco Hidden Difference Puzzle Cards Review
This post may contain affiliate links, view our disclosure policy for details.
My son has been thriving on these Hidden Difference Puzzle Cards by Roylco. I was totally impressed with how enormous these puzzle cards were – it really enhances the visual experience and is great for kids with special needs! PLUS there are a TON of different variety of cards so quite a few different children can be using this set at the same time.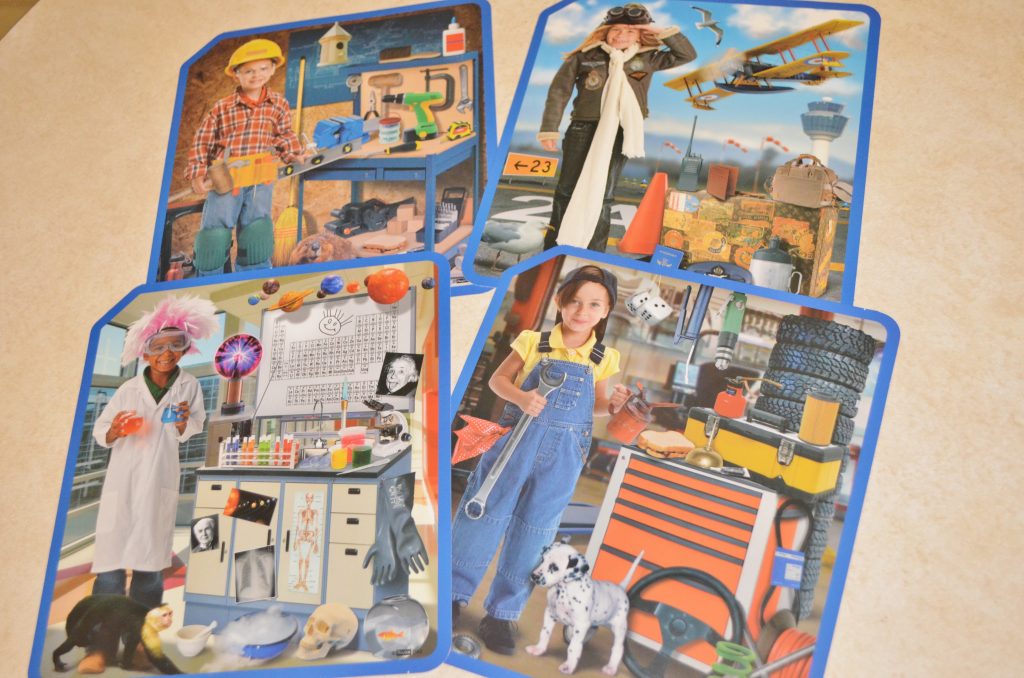 I love that they incorporate kids into careers too. Everything from a mechanic, a vet, a scientist, a waiter, artist, chef, race car drive and MORE!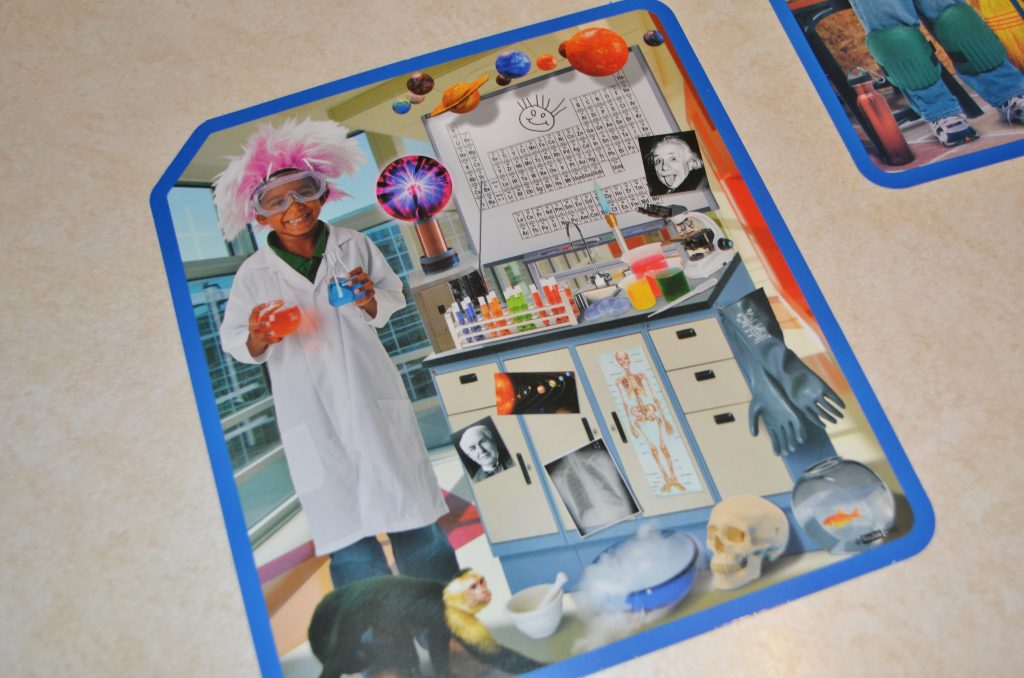 Each card is FULL of details from that occupation. There are FOUR total cards for each occupation and the kids have to look over all four jumbo cards to find the differences….don't worry – there's a cheat sheet too and each colored border represents a different difficulty level which I explain below! My son LOVES these hidden difference type of games but we found that it was definitely more difficult to pay attention to detail over four large cards. He was really eager for the challenge, however, to look at all the cards at once but it was not quite as easy as my son thought it would be right away to find all of the differences. It really made him take his time and look several times at everything which I loved.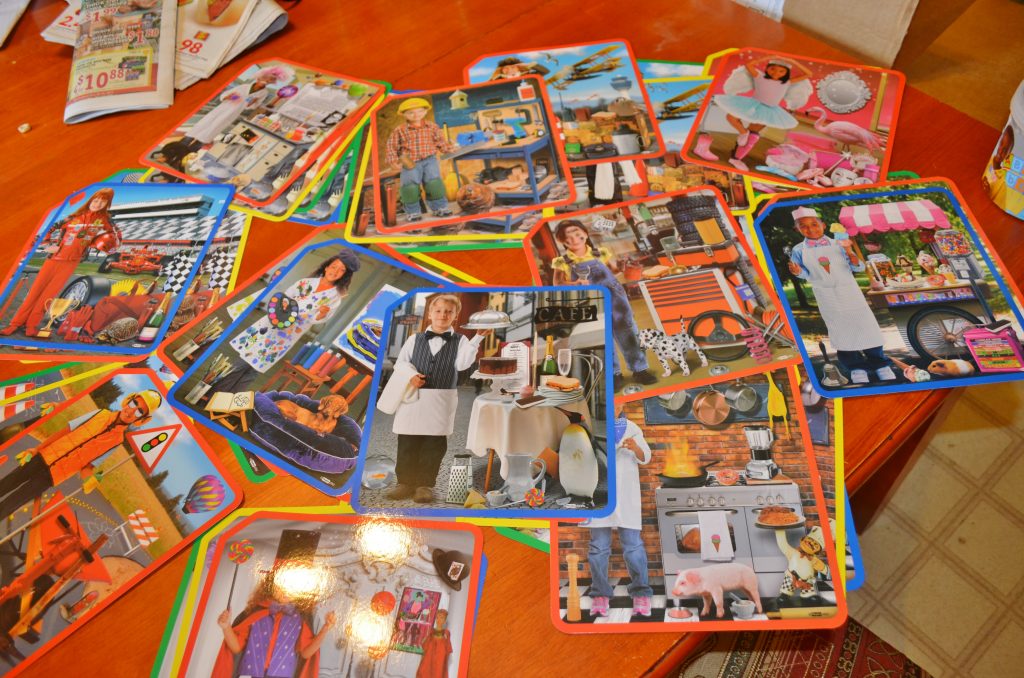 As you can see there are a LOT of variety!! It includes 48 total cards which is enough for 12 separate stations. As you can see each image card above has a different color border around it. Each color represents a difficulty level. The BLUE bordered cards are the original images to compare to. The green is EASY, the yellow is INTERMEDIATE, and the red is HARD. Or, like my son, you can view them all at once! This is great for using with different levels of kids! Not to mention how long it would actually take one child to go through all 48 cards –  you definitely have enough activities for quite a while!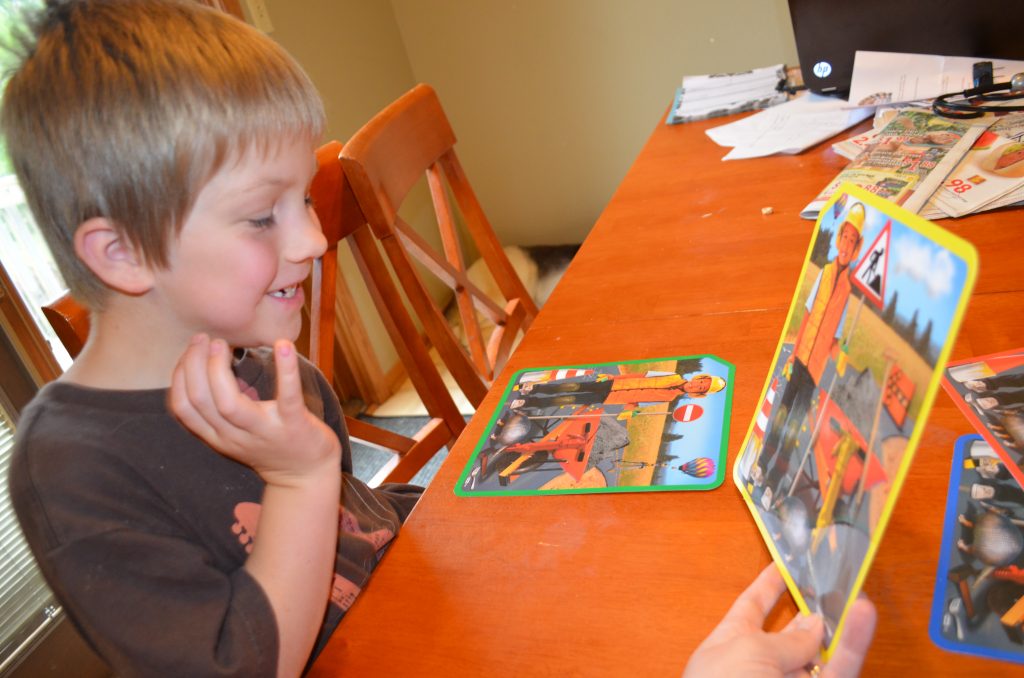 Another thing we noticed with my son that I know we used to work on in OT is the difference from comparing the puzzles either both laying flat on the table or with one card being held up. It definitely challenged my son differently and he had a much more difficult time comparing images with one card off of the table.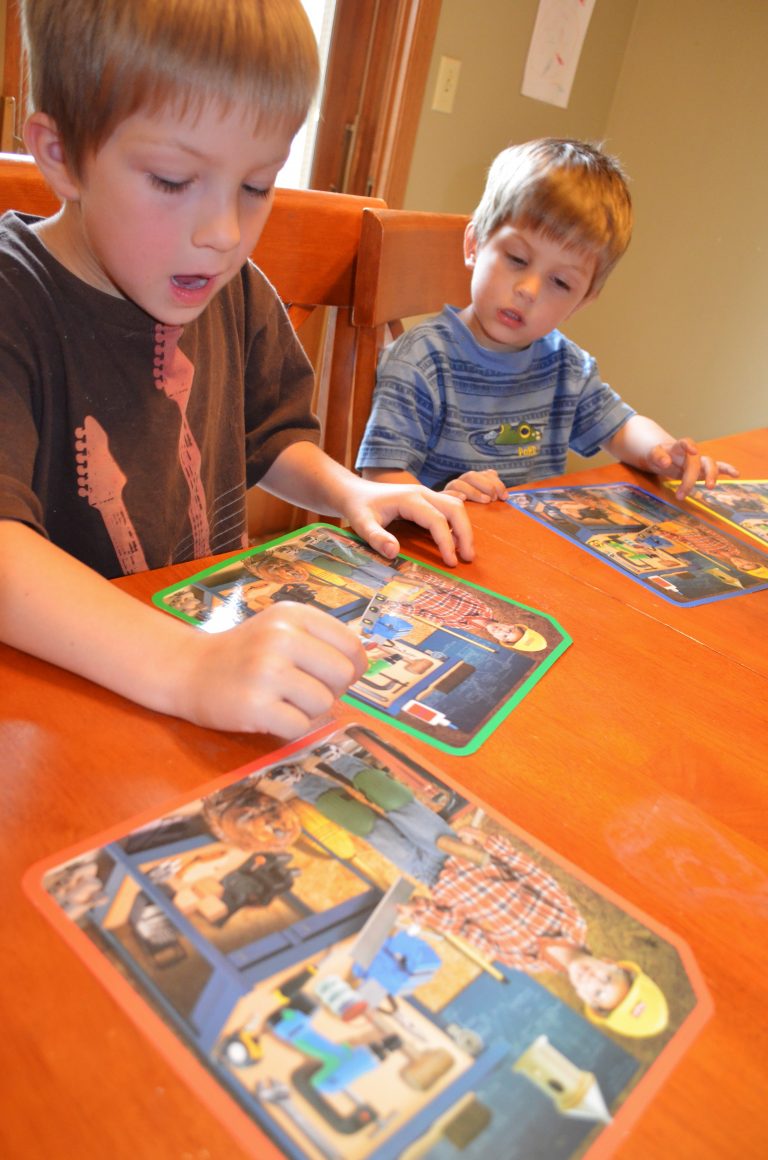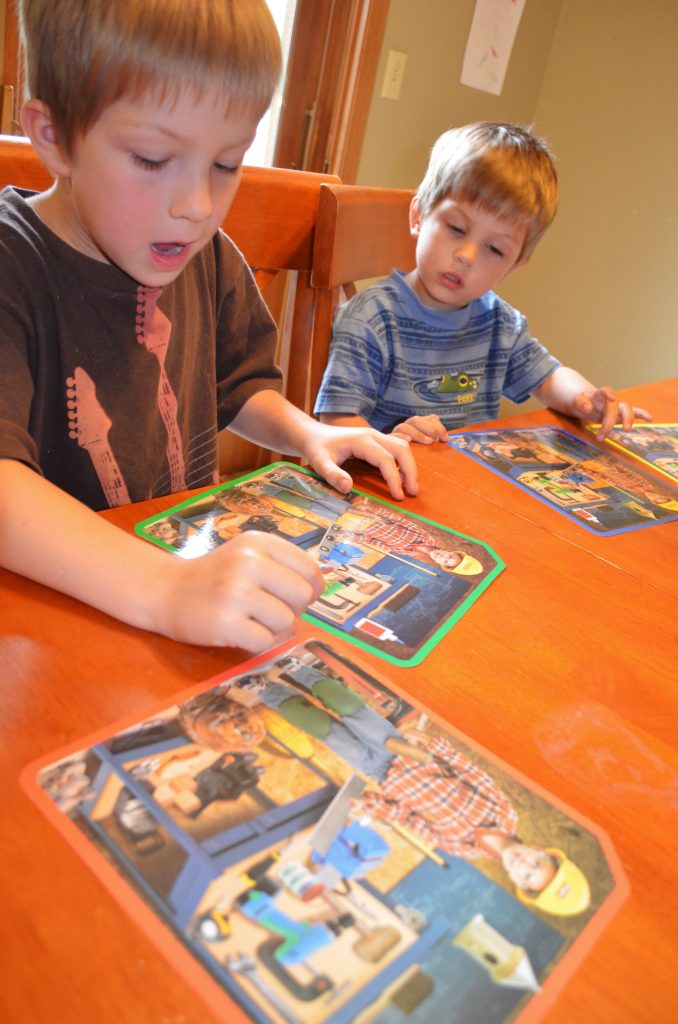 Both of my boys, ages 4 & 6 LOVED these cards. It was easy for them to manipulate and move around but took up quite a bit of space on the table to spread it all out!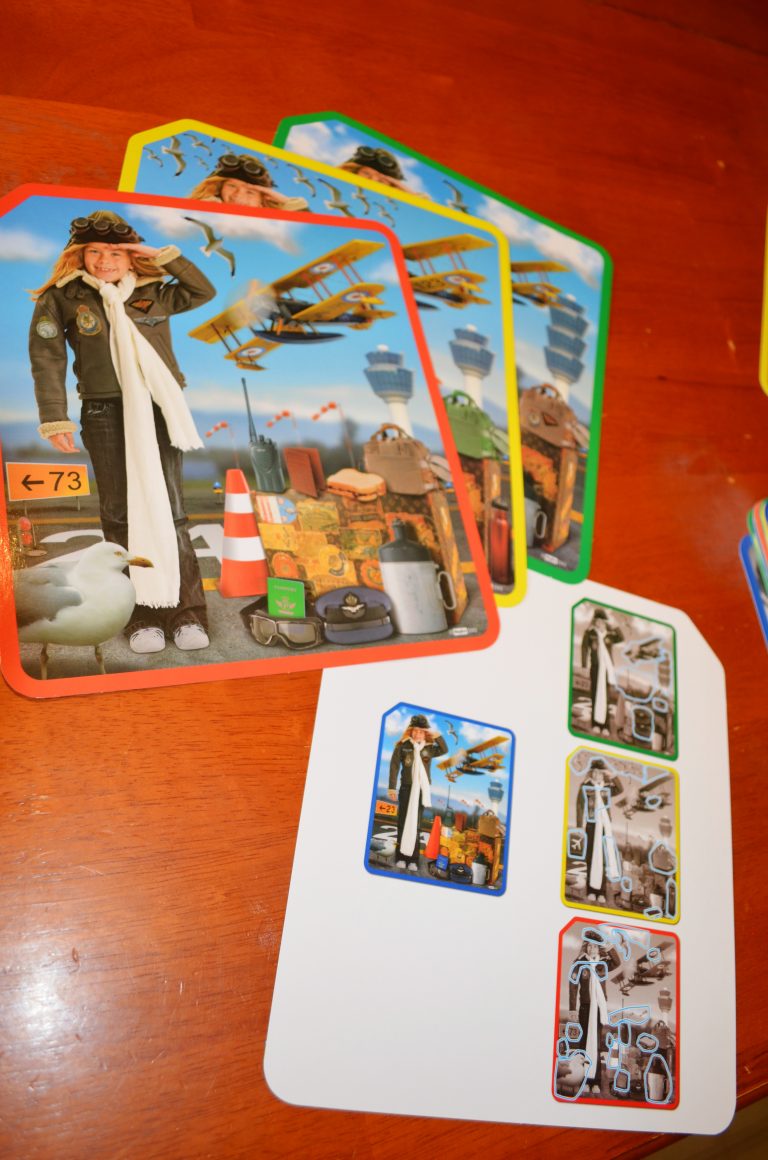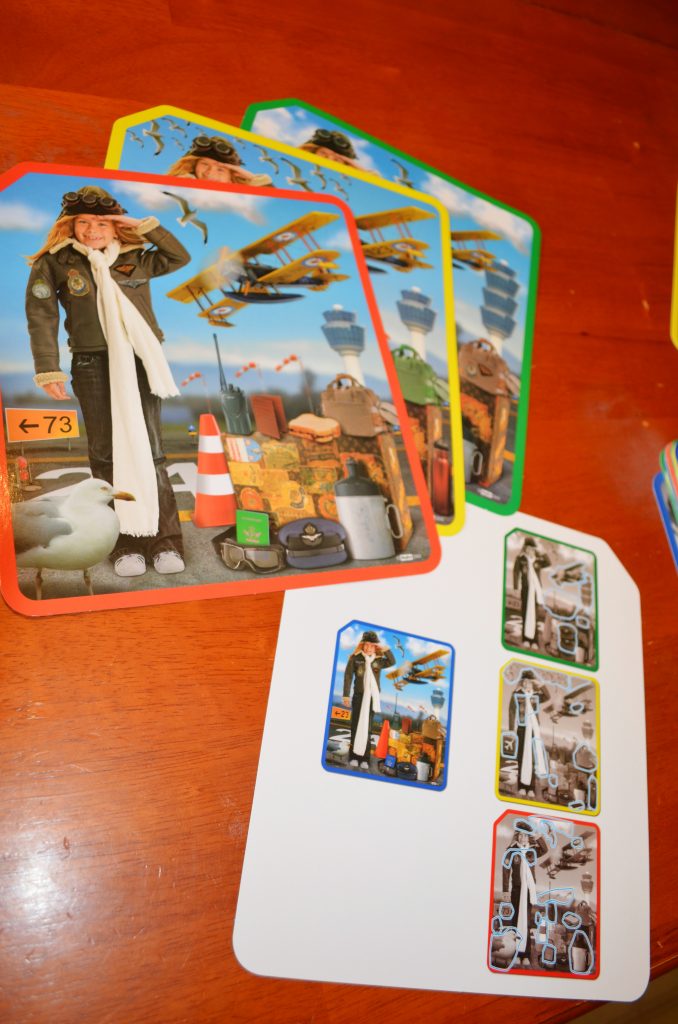 Here you can see the "cheat sheet" which shows you which colored cards show each differences compared to the original card. I definitely recommend these cards and are great for everything from day cares, classroom centers, homeschoolers, etc. They are sturdy and well-made.
Roylco has offered the chance for one of my readers to win their own set of Hidden Difference Puzzle Cards! To enter just fill out the Rafflecopter form below!
Disclosure: I received the above product to use in order to form my own opinions. All opinions are my own. Giveaway is open to US only and ends at 10PM EST  Aug 18, 2013. Winner will have 48 hours to claim prize before a new winner is chosen.