All About Rosa Parks Worksheets & Activities for Kids
Last year I had the AMAZING opportunity to see AND sit on the famous Rosa Parks bus which inspired this series of "All About Rosa Parks" worksheets and activities for kids! Talk about a surreal learning moment!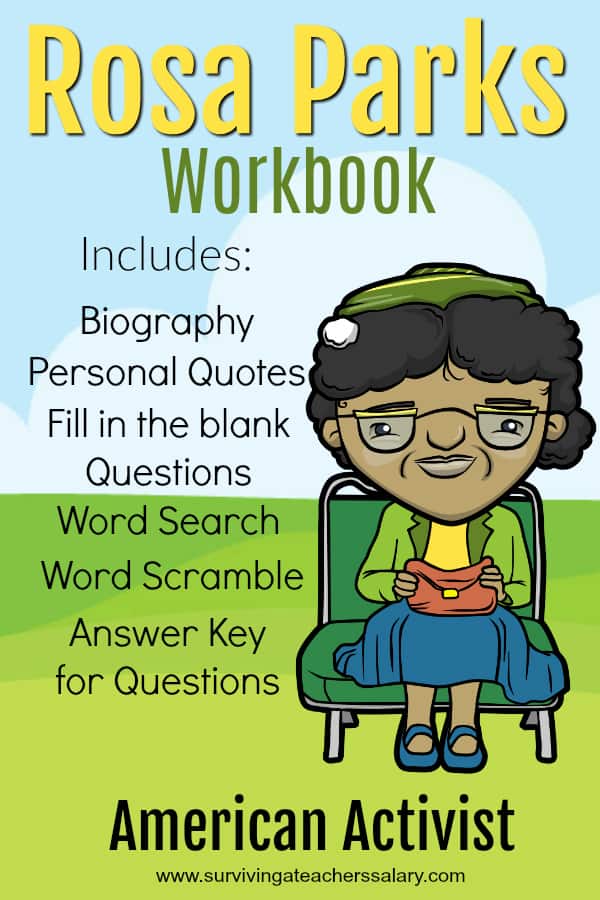 Facts About Rosa Parks:
She met and married her husband at age 19 years old. They had no children.

Rosa Parks was not arrested for sitting in a "whites only" section of the bus, but for not moving seats when a white man needed the seat she was in.

She was 42 years old on the day she ultimately became famous for.

She was one of four people who were asked to move seats on the bus that day.

Rosa Parks was a civil rights activist before her arrest.

The Montgomery Bus Boycott was started in protest of Parks' arrest and lasted 381 days.

After the arrest Rosa and her husband both lost their jobs and moved to Detroit.

After her death, President Bill Clinton awarded Rosa Parks the Presidential Medal of Freedom. She was later also awarded the Congressional Gold Medal.

Rosa Parks was the first black woman to be honored with a statue in the US Capitol.

Other Suggested Educational Worksheets:
Included in our free Rosa Parks worksheets are:
Facts sheet

Quotes by Rosa Parks

Fill-in-the-blank questions

Answer Key

Word search game

Word scramble game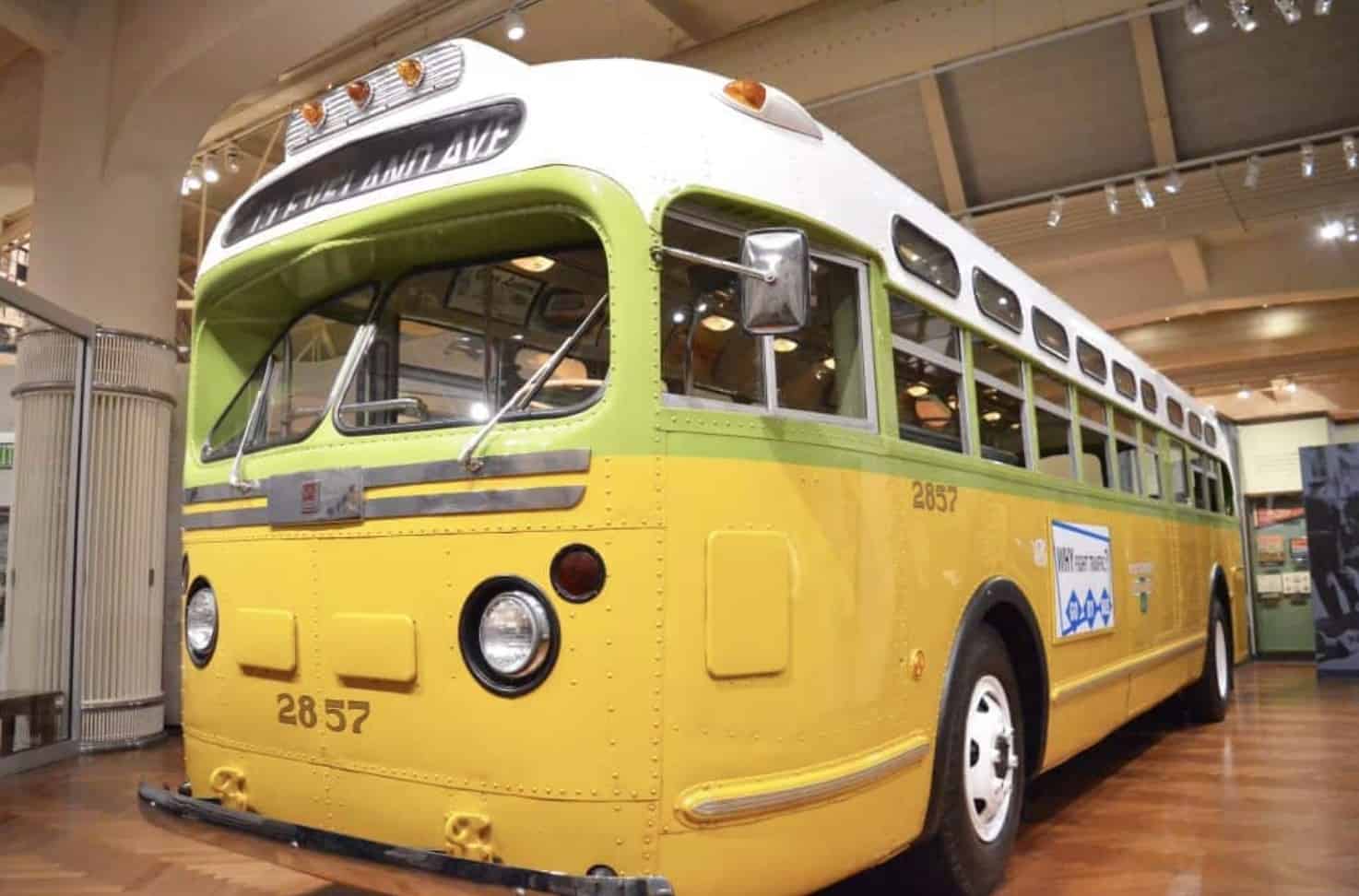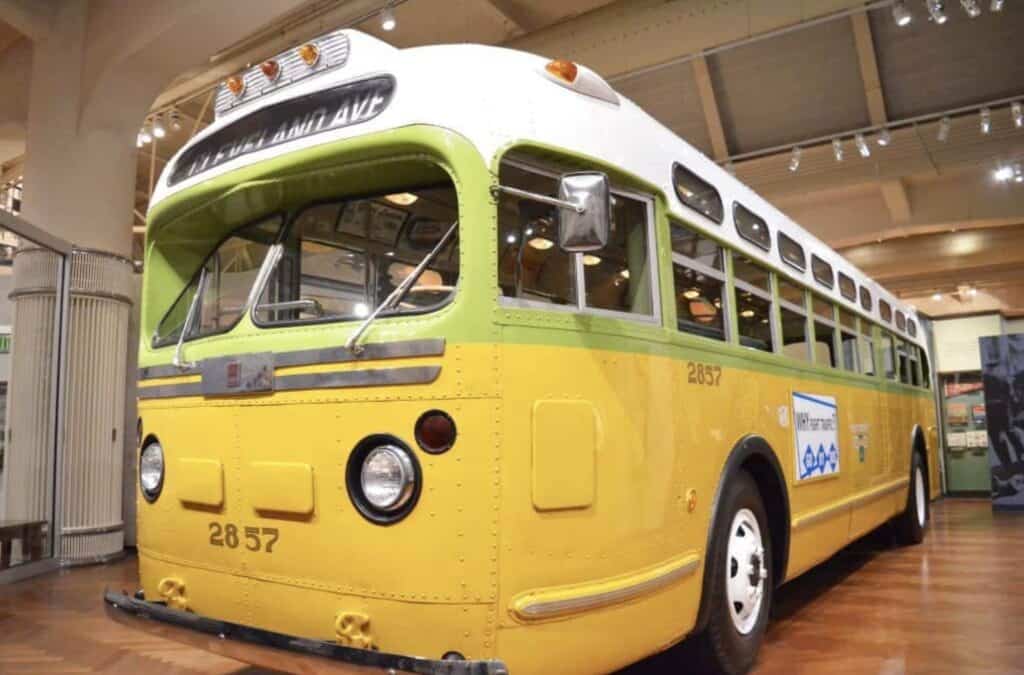 Books About Rosa Parks: