Valentine's Day Pizza Paper Plate Craft for Kids Tutorial
This post may contain affiliate links, view our disclosure policy for details.
You might think this Valentine's Day paper plate craft is CHEESY (see what I did there?!) but it is actually the #1 viewed post EVERY SINGLE YEAR when it comes to V-Day! Seriously – this pizza Valentine's Day craft just hits the spot!
This is the perfect classroom Valentine's paper plate craft which is easy to do in large groups and will put a smile on your kids faces! They can add their favorite pizzas – or dream up their own creation!
Valentine's Day to my kids pretty much equate to pizza parties and candy in the classroom – so I thought this fun Valentine's Day Pizza Paper Plate craft would be a fun sugar-free Valentine's activity to do with them! Plus you don't have to worry about food allergies in the classroom!
It's really easy to do with a class size of preschoolers or students and you can just swap out markers instead of paint for less mess! All you'll need is a stack of paper plates, construction paper, and some glue! Just alter your craft time for whatever supplies you have on hand!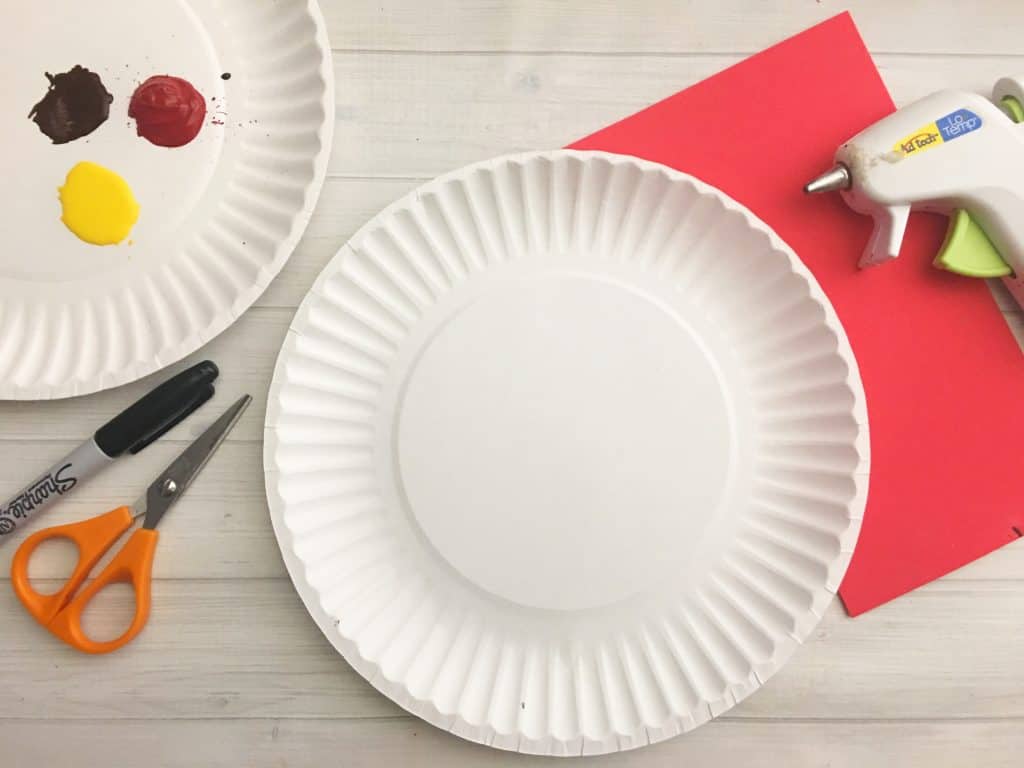 Pizza Valentine's Paper Plate Craft Materials:
2 paper plates
red, yellow and brown craft paint (washable or acrylic)
red foam sheet or construction paper
scissors
hot glue gun and glue sticks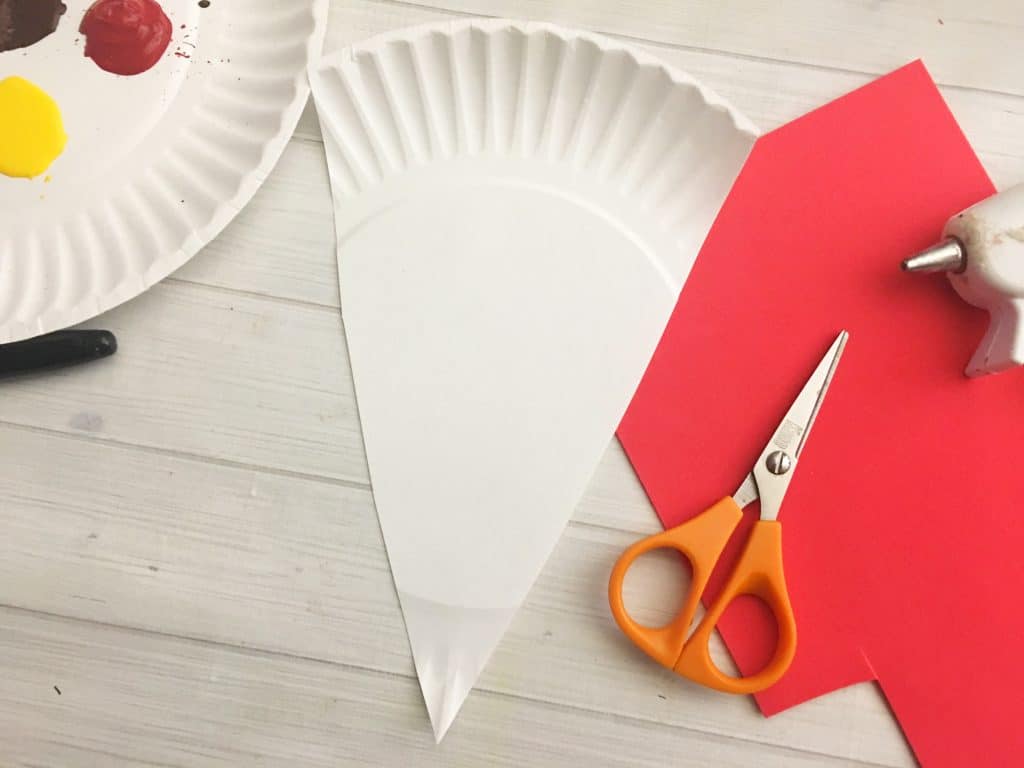 Alright let's get started! Although this activity is pretty self explanatory, I've listed this craft for kids out step by step for you just in case you need the extra help!
1. Although this is a relatively easy clean-up craft, you may want to place an old piece of newspaper or cover onto your craft surface before you start if you're working with younger kids that tend to color everywhere.
2. Use your scissors to cut the sides off of one paper plate to make a large triangle. The kids can create multiple pizza slices to swap around with their friends and collect if they want! It would make a fun collaborative pizza project!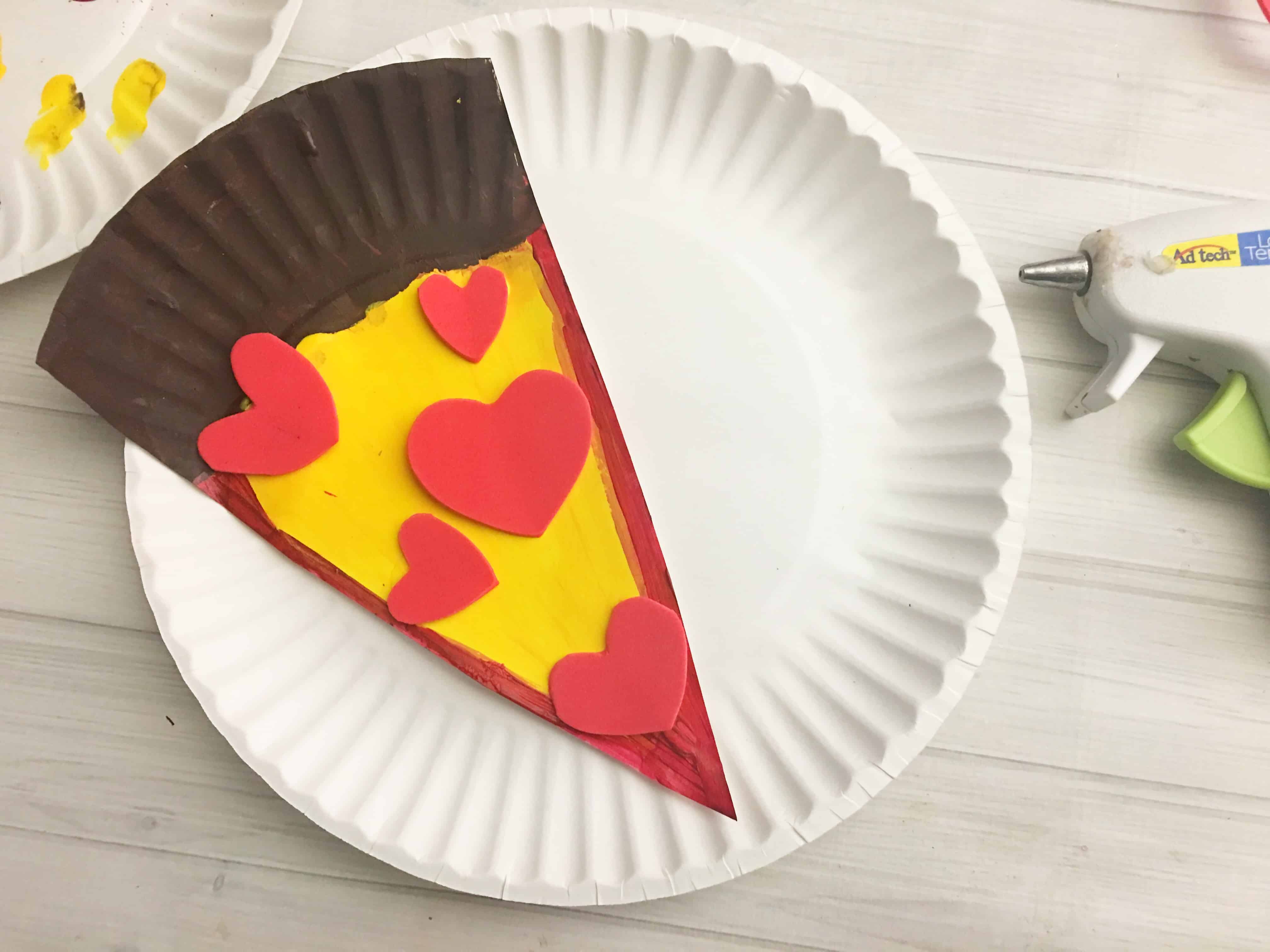 3. Paint or color the slanted sides red for the sauce and let dry (use a cool hair dryer for a quicker dry time if you're using paint in large groups).
4. Then paint yellow inside the red outline for the cheese and let it dry.
5. Next paint the top brown for the crust and let it dry.
6. Cut several different sized small hearts from your craft foam or colored construction paper and glue them onto your pizza slice. If you have kids that don't want to cut hearts out they can just use circles – that's fine too.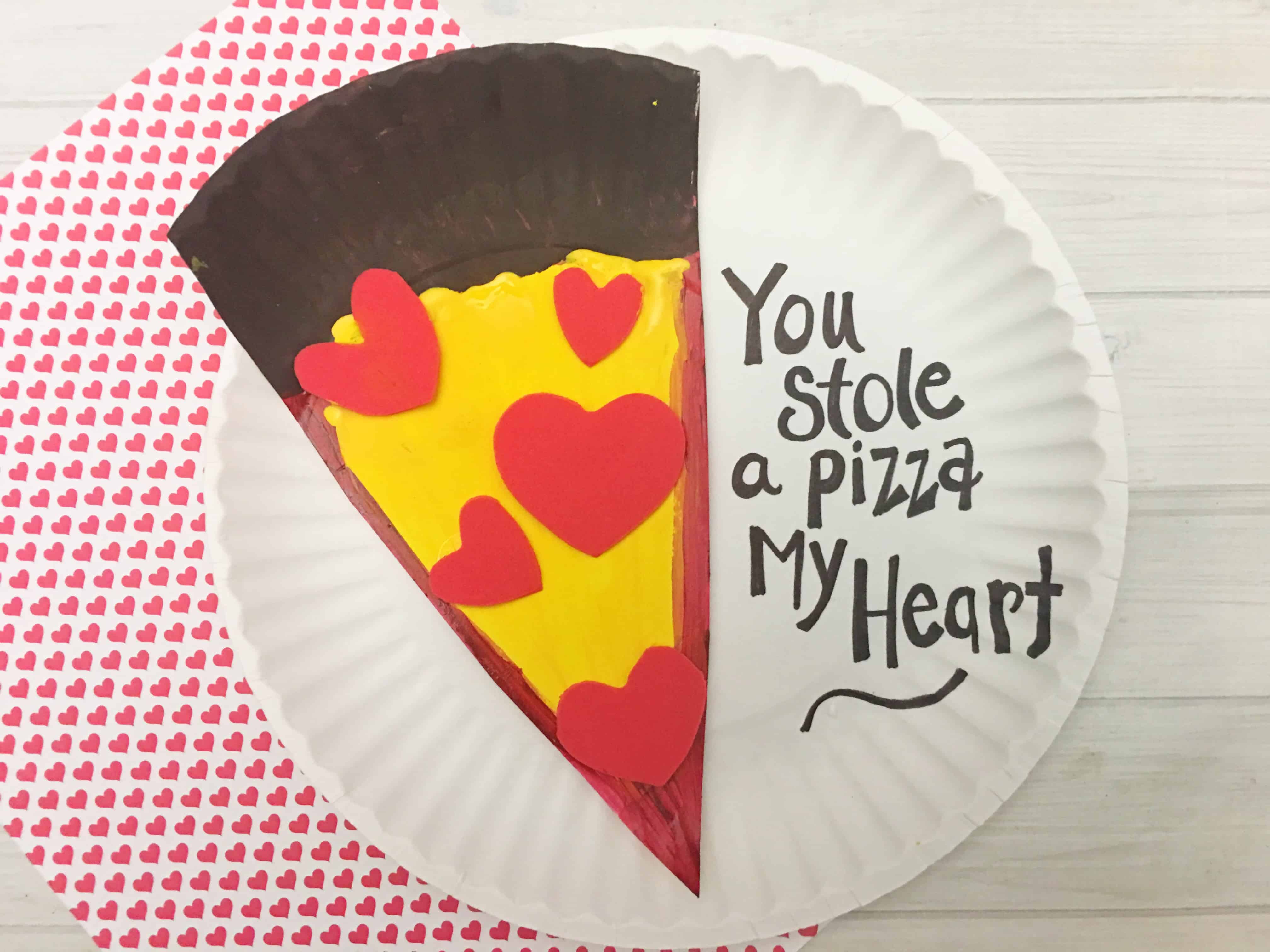 7. Now glue your pizza slice onto your paper plate and write "You stole a pizza my heart" onto your plate. Voila! You're done!
Easy peasy! This is a great craft for any age group and much cheaper than buying pre-made craft kits! There's a low stress low mess craft activity that's still fun for any age group!
Pizza Books for Kids:
Check out some of our free Valentine's Day Printables below: