Printable 3D Headband Dog Craft for Kids – Celebrate Pets Week!
This post may contain affiliate links, view our disclosure policy for details.
I absolutely adore pet week for our kids and this printable 3D headband dog craft for kids has got to be the CUTEST and EASIEST activity I've done with large groups! You can easily set this activity up socially distanced or make for every child coming to a pet themed birthday party to wear!
This is just one of our many dog-themed activities that I custom created to celebrate the premiere of the Packed Weekend in partnership with Amazon Prime Video!
Their new reality TV series, "The Pack", is a family friendly adventure featuring dogs and their owners competing in new adventures around the globe! Not only does it showcase special bonds with their pets but it also benefits charity – win win!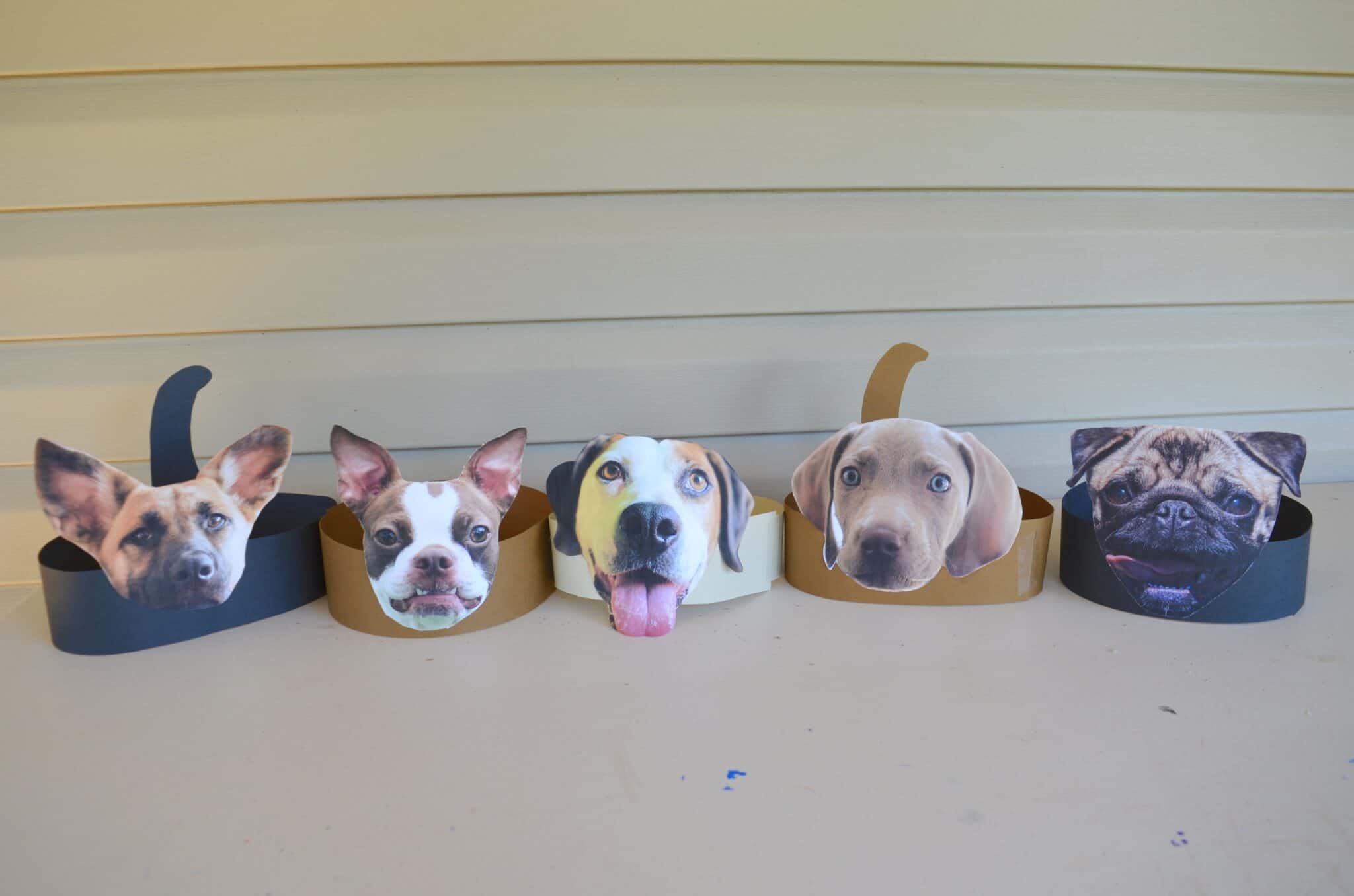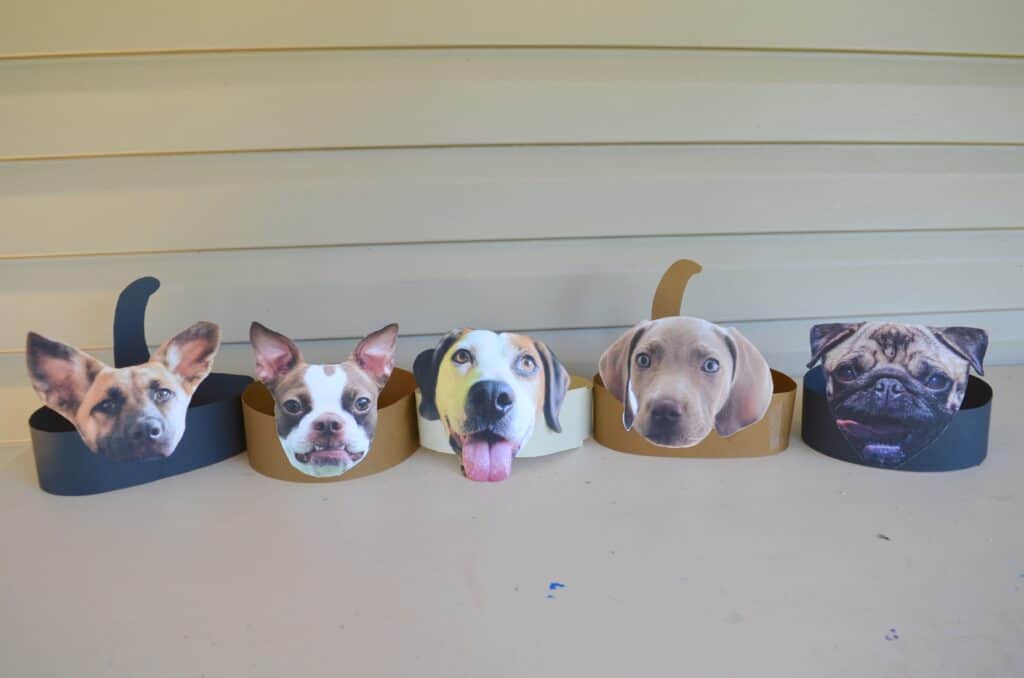 For the premier launch of "The Pack" we made our own 3D dog headbands to wear during the show as well as this delicious allergy-friendly puppy chow snack mix recipe to eat! You can find more of our exciting dog crafts and themed activities from the week at the end of this post!
SIMPLE Video Tutorial:
All of our free printable dog faces are found as you scroll below – including a special "rescue pup"! On each printable sheet I have also included a dog "tail" and "legs" in case you need the template, but all of the headbands we made I only use the actual dog "head" from the printable sheet. You can easily enough make your own tail or legs if desired.
Just click the PDF file for the dog face you want to print below, print, and grab one sheet of construction paper or card stock and a pair of scissors and tape! You can watch our video above for a quick easy tutorial.
Materials to have on hand:
scissors

tape and/or glue stick

construction paper or card stock

printer

optional – laminator
Cut two long strips of paper and tape them to the size of your child's head. Tape (or glue) on your dog face, legs and tail as desired and voila! If you want the headband to last longer than go ahead and laminate it too!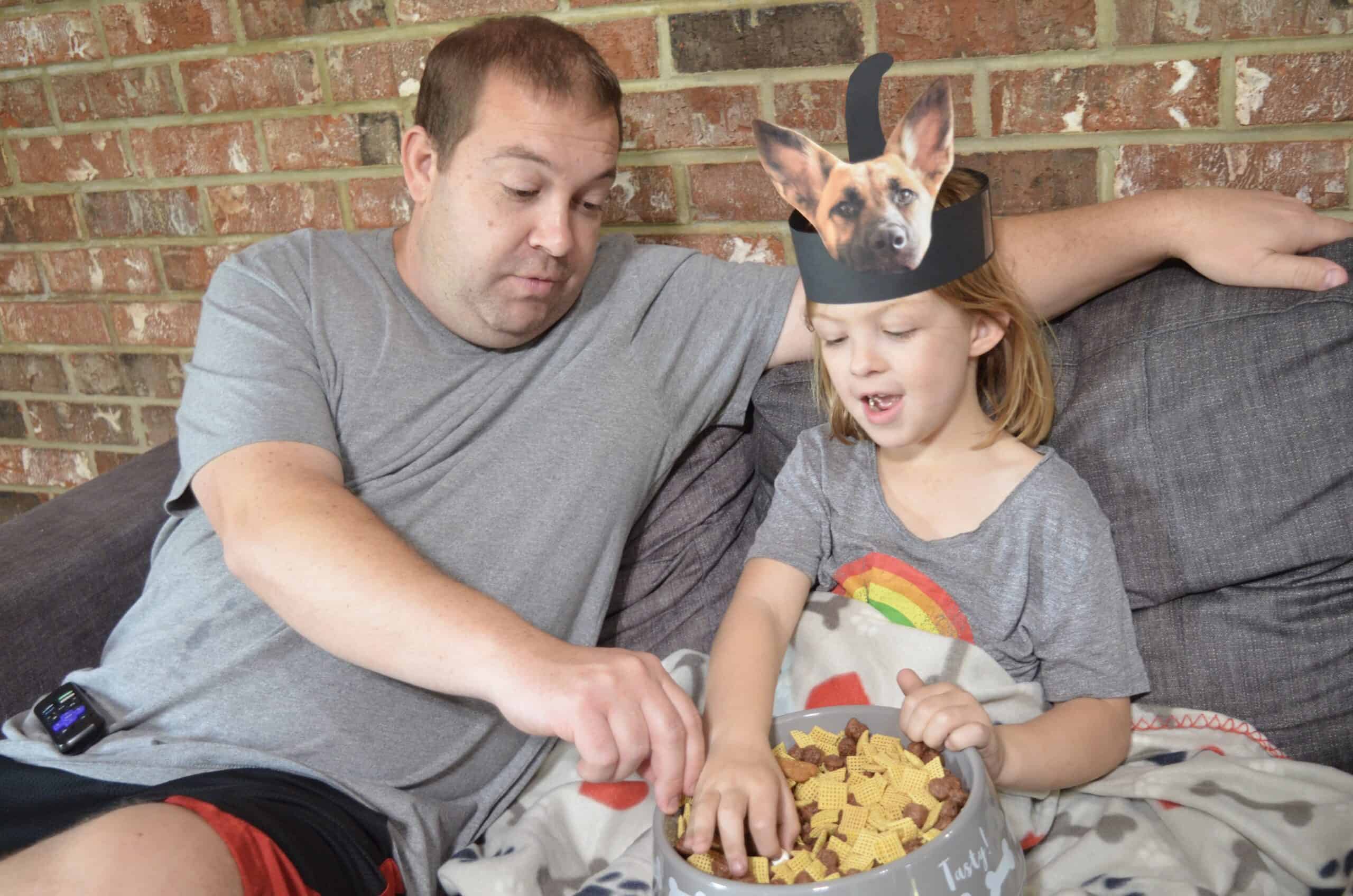 My daughter had an absolute BLAST swapping her dog headbands around throughout the night! She absolutely ADORED this activity and it was simple enough for her to do in kindergarten. She's now convinced she wants her next birthday to be a pet party!
This was a great way to tell her the story of how we adopted our rescue pup Jenny about 10 years ago! You can even make your own headband using your dog's picture! Just take a photo of your dog, print it out, and cut around their face! The best photos are created by taking a close up of just your dog's head so that it's prominent for the headband!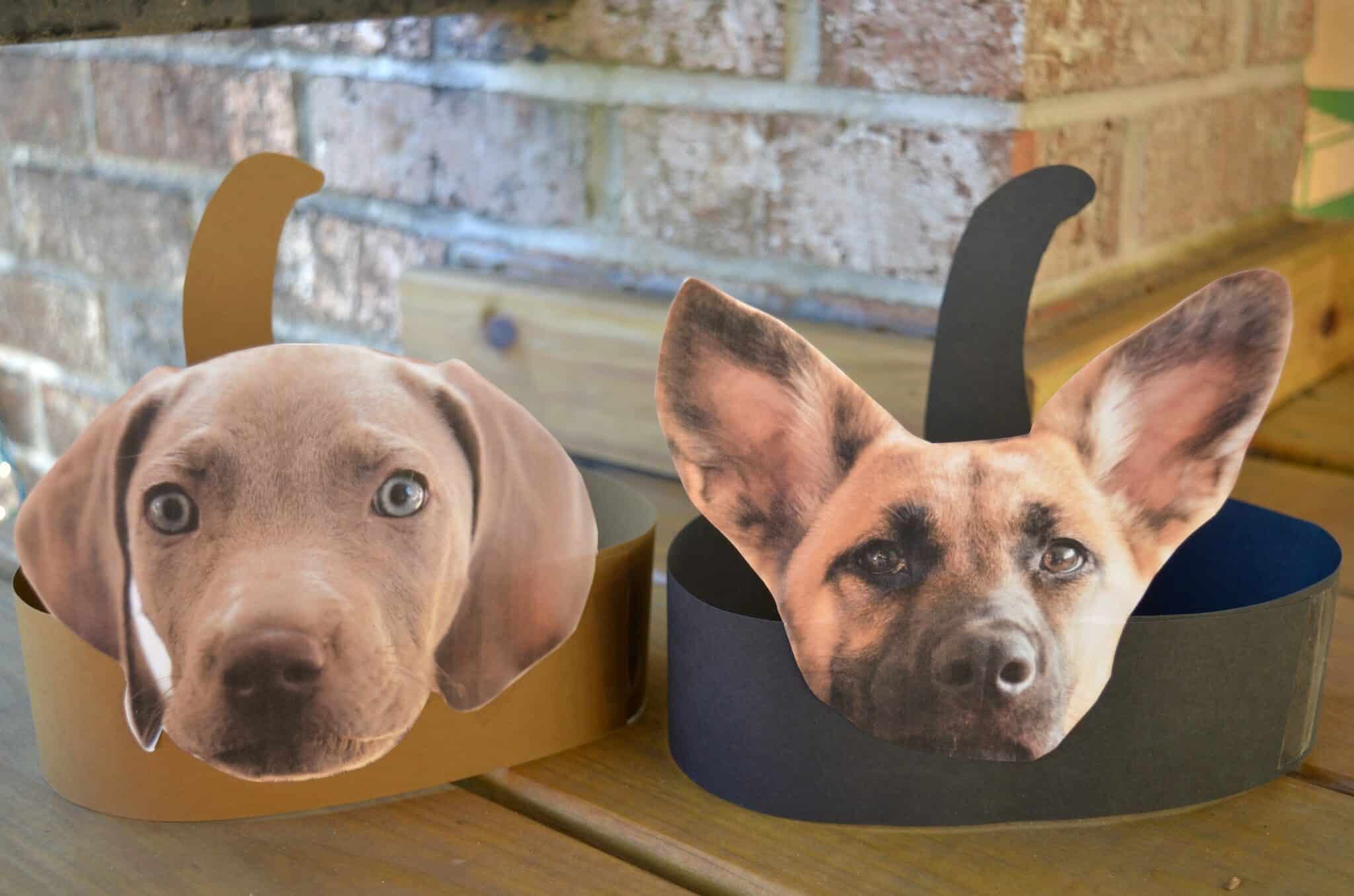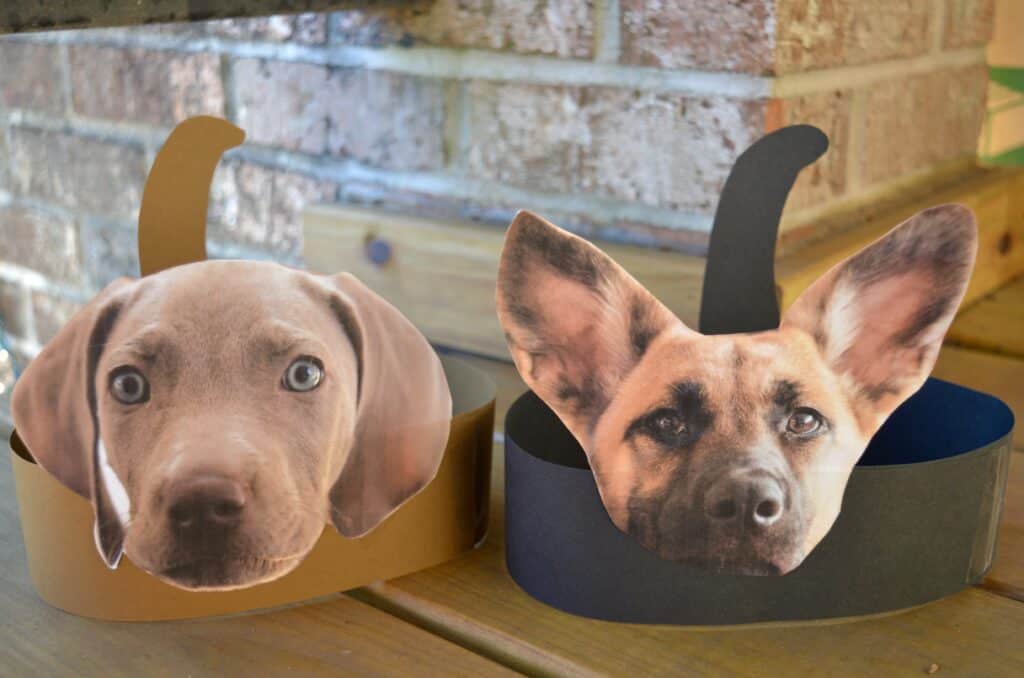 Of course you could always cut out small photos of your dog and glue them all around the headband too if you want! The entire craft only takes a few minutes making it a great idea for large groups too.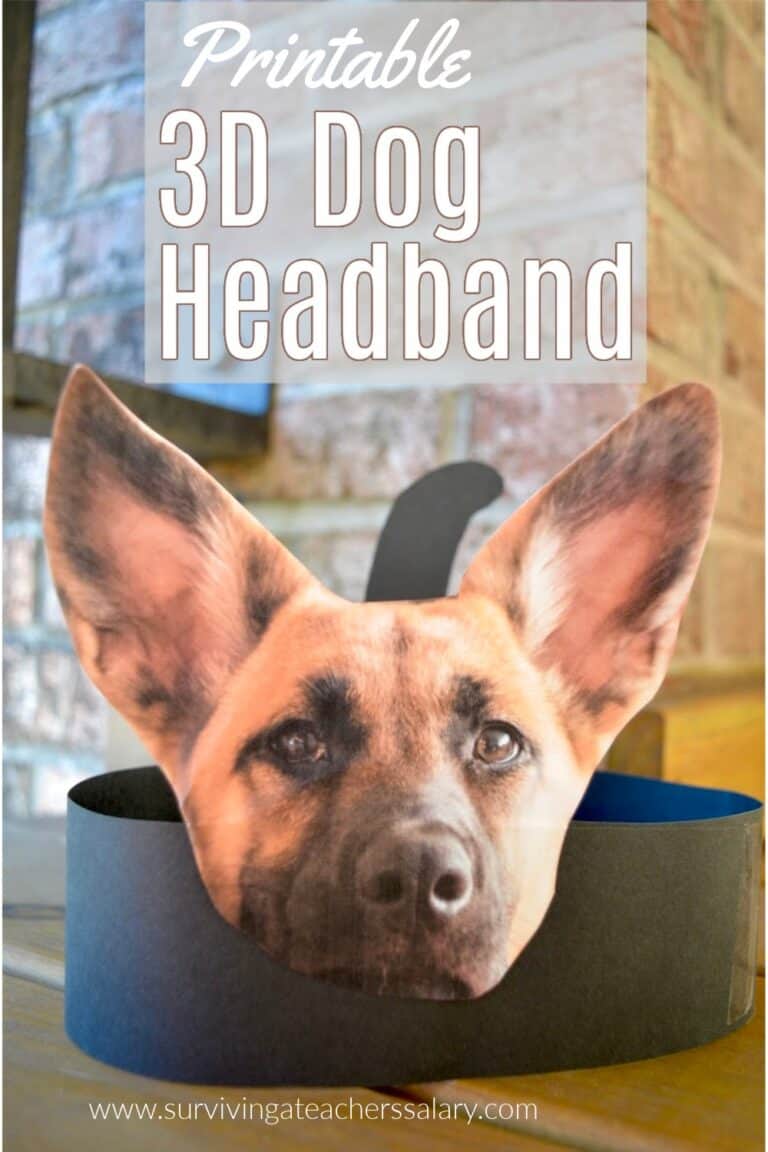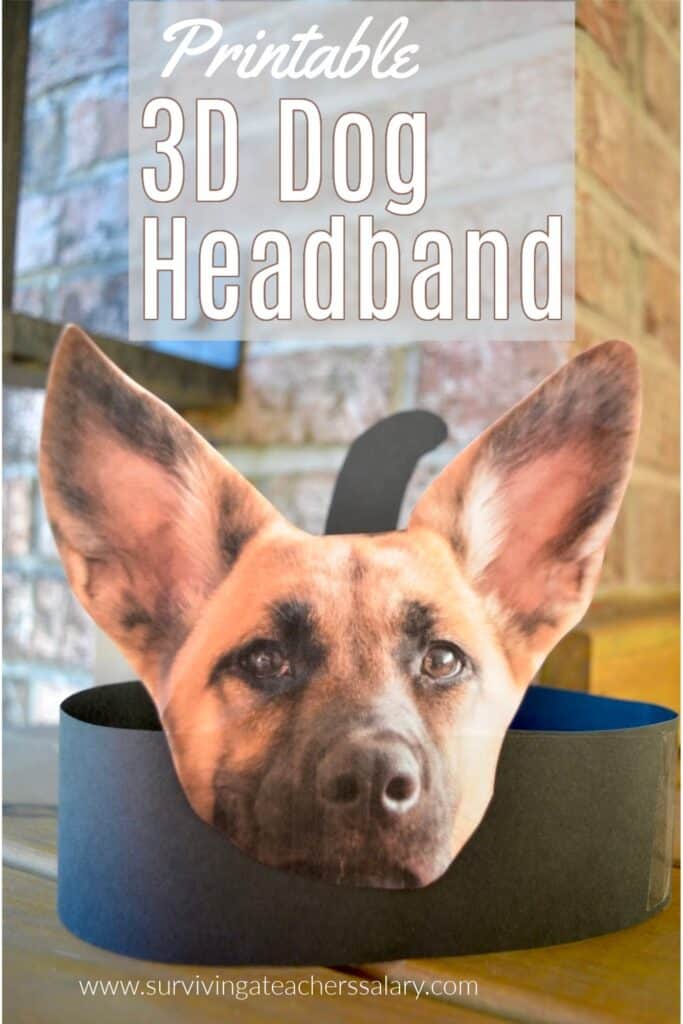 ---
More Dog Related Activities for Kids: