Free Printable Dog Advent Calendar – Holiday Countdown
This post may contain affiliate links, view our disclosure policy for details.
Every year after Thanksgiving my kids are eager to find out what our new holiday countdown will be, and this year it seemed only fitting to be thankful for our pets! Below you can find the PDF file and tutorial on how to use our free printable dog advent calendar!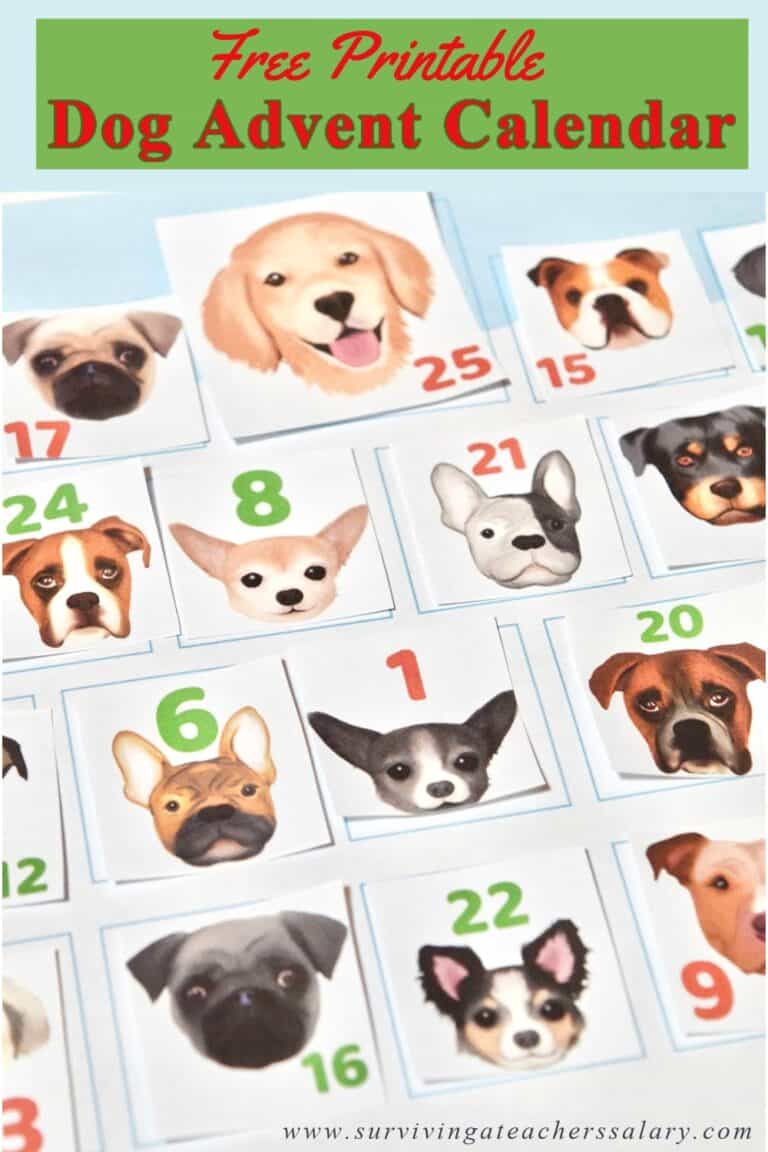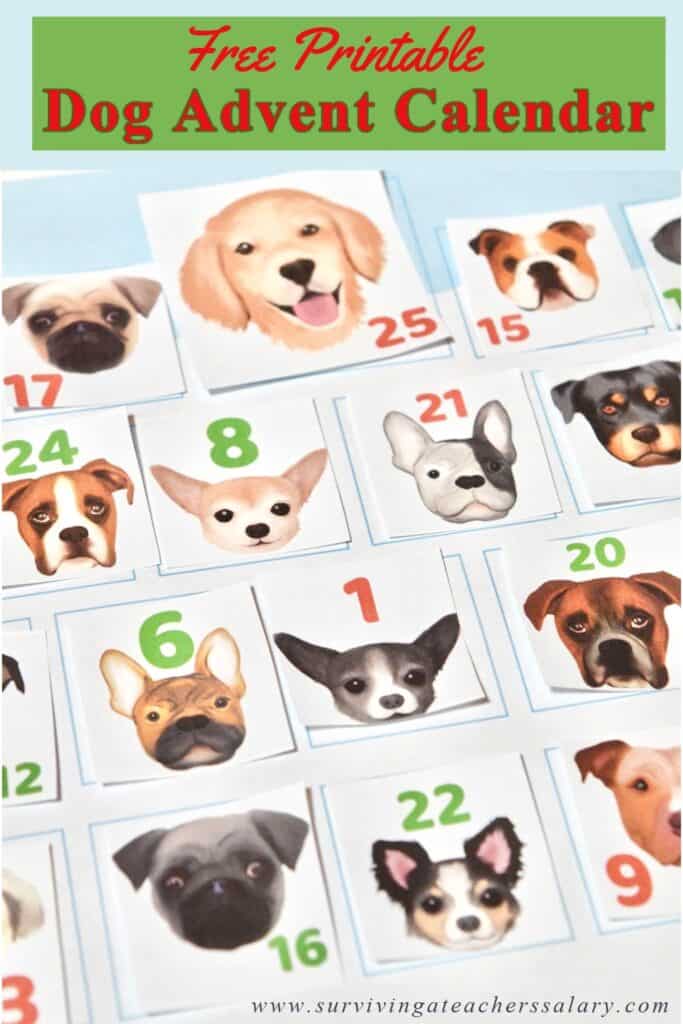 Our pets are SO important in our family. Over the years we've had chickens, pigs, a dog, cats, toads and frogs, snakes, bunnies, etc. In fact there aren't very many animals that we haven't had in our house at one point or another! In fact two of my kids chose new pets as a big part of their Christmas gift this year.
In the past our printable advent calendars have been incredibly popular so I thought it would be perfect to celebrate the premiere of the Packed Weekend in partnership with Amazon Prime Video by designing a dog advent calendar!
You can absolutely use this as an advent calendar or use it as a countdown starting with the number 25 until you get to number one if you're counting down to a vacation or pet birthday!
The new reality TV series, "The Pack", was a family friendly adventure on Amazon Prime Video featuring dogs and their owners! The teams travel the globe competing in new adventures and it is SO entertaining! Not only did it showcase special bonds with their pets but it also benefited charity – win win!
Overview of our Dog Advent Calendar in Use:
Below you can find our printable dog advent calendar. If you've got a pup at home have them join in with the family by letting them have one treat every day until Santa brings their big bone under the Christmas tree! My daughter LOVED our Muddy Puppy Wash sensory bin we did outside in the backyard with our pup!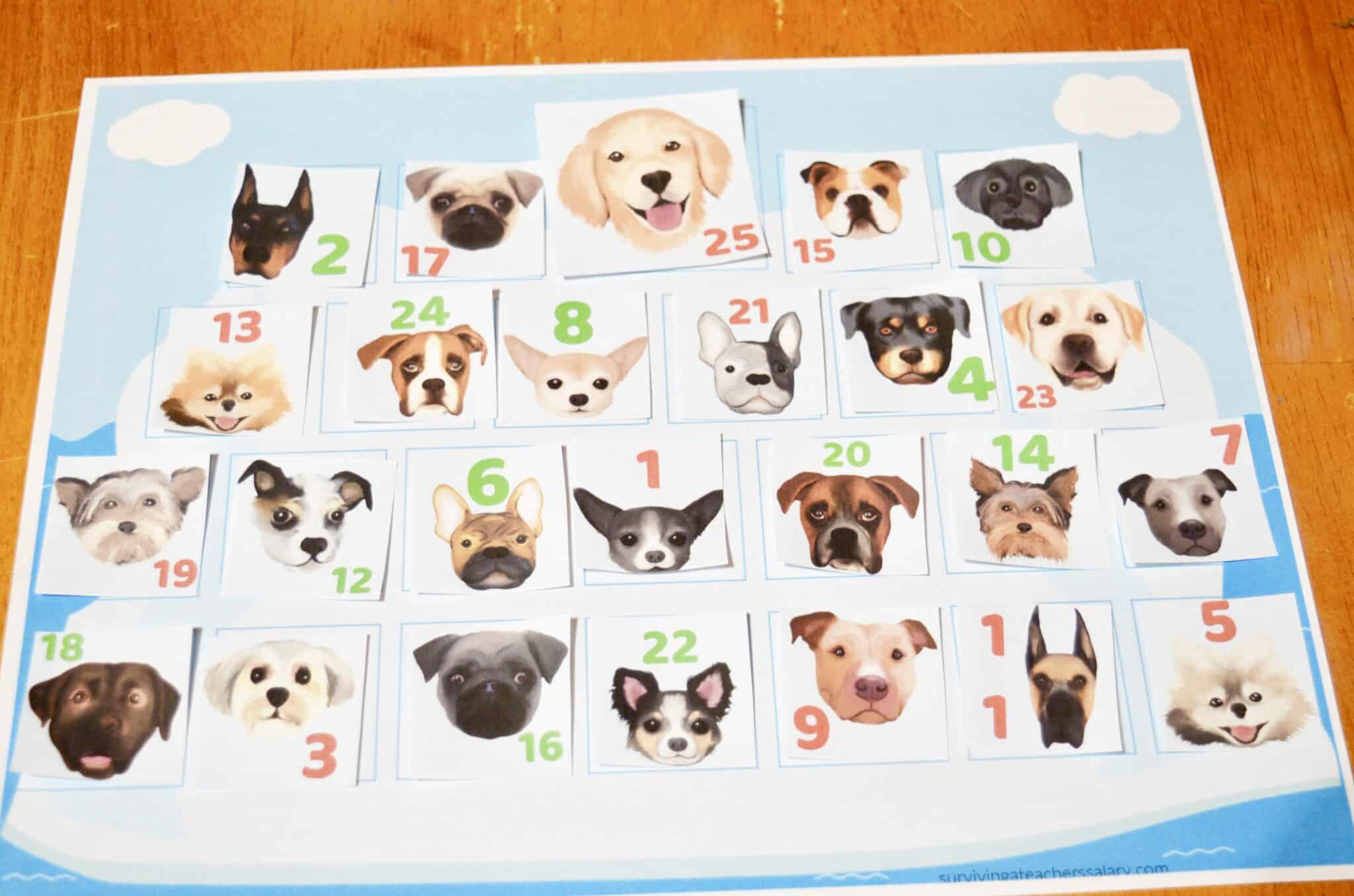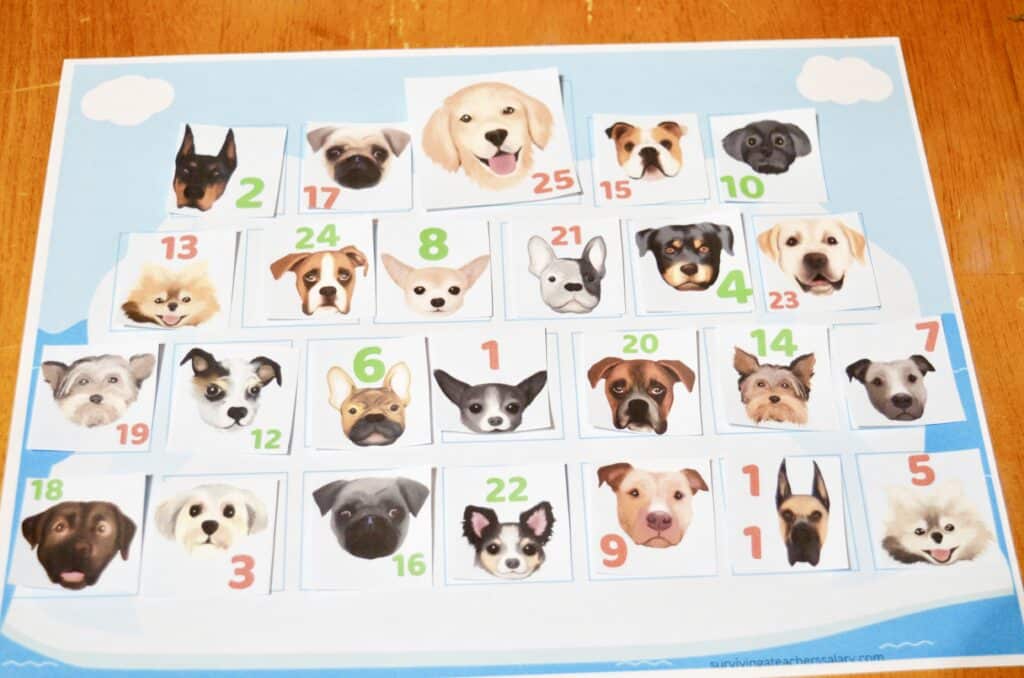 There are two printable pages in our free printable pack. One page of squares with numbers, and one page of dogs with numbers.
Materials Needed + Basic Directions:
printer

scissors

optional – tape or velcro

optional – laminator
Print out both pages and laminate them (which is optional of course, but will ensure your advent calendar lasts all month!).

Cut out the individual dog boxes with numbers representing calendar days in December (or whatever else you are counting down for).

Each day you can place one dog onto its corresponding number on the calendar! You can go the easy route and just tape each dog day in place, or with a little bit of prep you can add a small piece of velcro onto each date and onto the back of each numbered pup.
Then every day when you add your dog to the advent calendar as you are counting down, you can ensure that it will stick in place with the velcro that you have attached!
---
More Dog Related Activities for Kids: