5 Tips to ROCK a Teacher Appreciation Party at School
This post may contain affiliate links, view our disclosure policy for details.
Thanks to Oriental Trading for helping us out with our supplies!

It's one of our most favorite times of year both as parents and teachers – SUMMER! WOOT! But for my family that also means one of our busiest times of year! May just FLIES by and I LOVE showing my appreciation to both my kid's teachers as well as my husband's co-workers.
Unfortunately I don't usually have tons of time to do anything super fancy (or expensive!) so I love love love just putting out some delicious food and treats in our teacher's lounge as a big "thank you" to everyone! If you're a teacher I invite you to join our Classroom Management & Engagement Resources e-mail list here!
5 Tips to ROCK a Teacher Appreciation Party:
Keep the decor simple! Pick up some cute plates & napkins, a pre-made banner, and perhaps some themed containers or decor to tape up.
Keep the food simple! You can cater food in, pick up pre-made food from the store, or bring your crockpot and make a great meal to simmer during the school day!
Make the treats special! Who doesn't love a sweet treat? Some of my favorite (fairly simple!) treats for teacher appreciation parties are setting up a chocolate fountain with fruits like bananas and strawberries, or our chocolate covered apples you see below.
Be mindful of dietary needs. Whether a teacher needs gluten free or sugar free be mindful that it is nice to provide that extra option or 2 so everyone can be included.
Crafty touches are nice but anything is appreciated! A lot of teachers really love that cutesy scrapbook type decor and specialty thank you notes (who doesn't!?) but just the effort of showing appreciation with a simple party is more than enough! Oriental Trading had some AWESOME glittery "thank you" tags that I used since I'm not great at crafty.
Check out our teacher party below!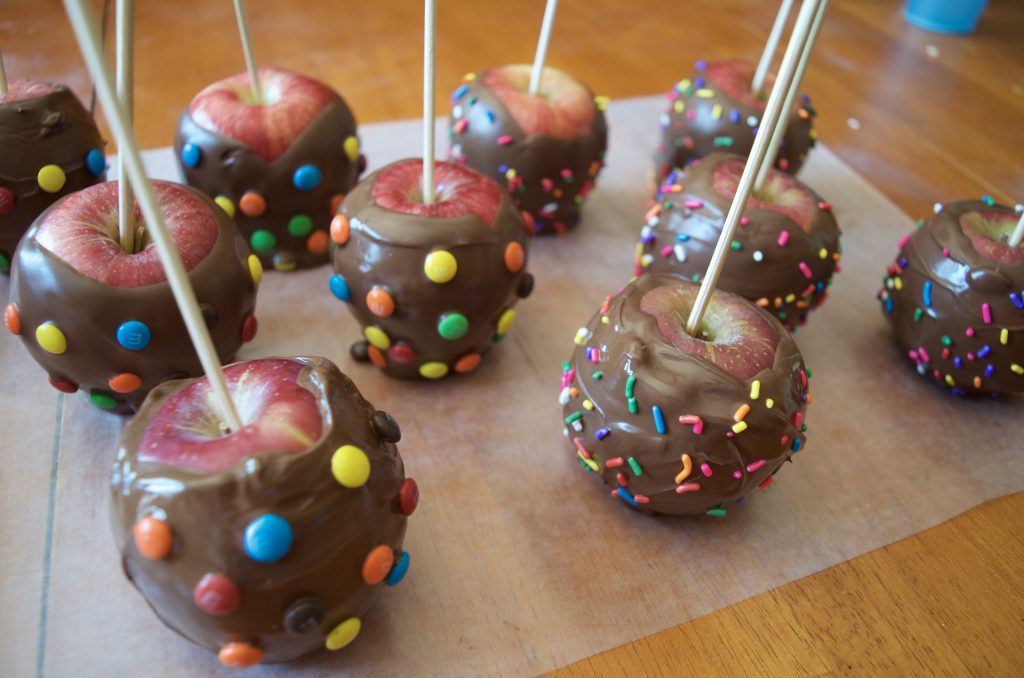 Simple Treats:
This year for the special treat I decided to make amazing chocolate covered apples! It was super quick and easy.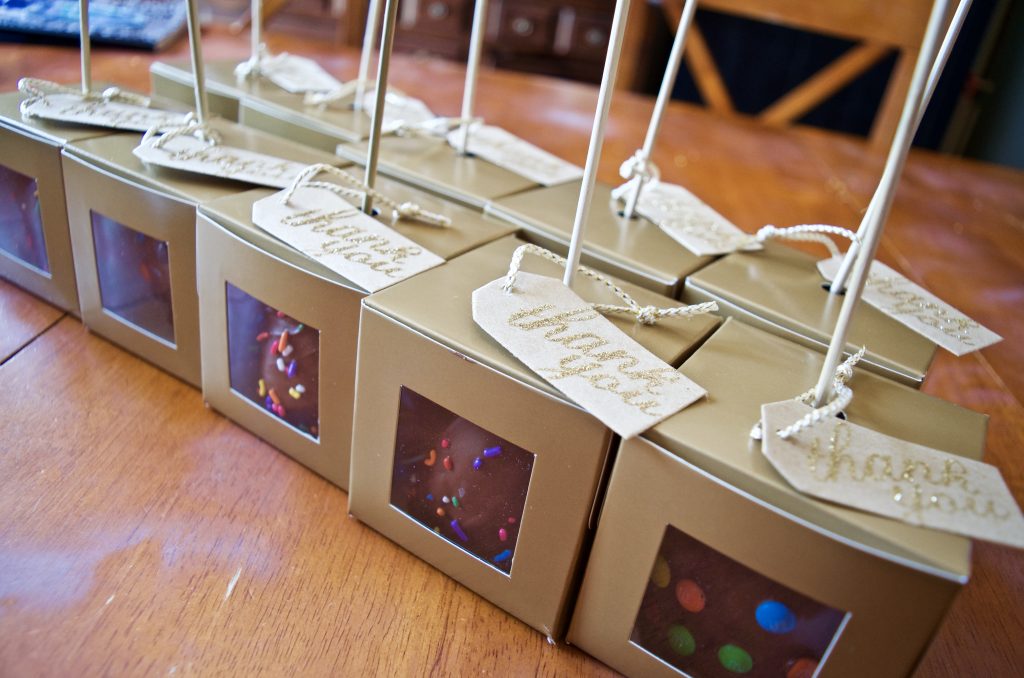 Oriental Trading had these amazing apple boxes so I just slipped their gorgeous glittery "thank you" tags right over the top of the apple sticks then left a box on each teacher's desk.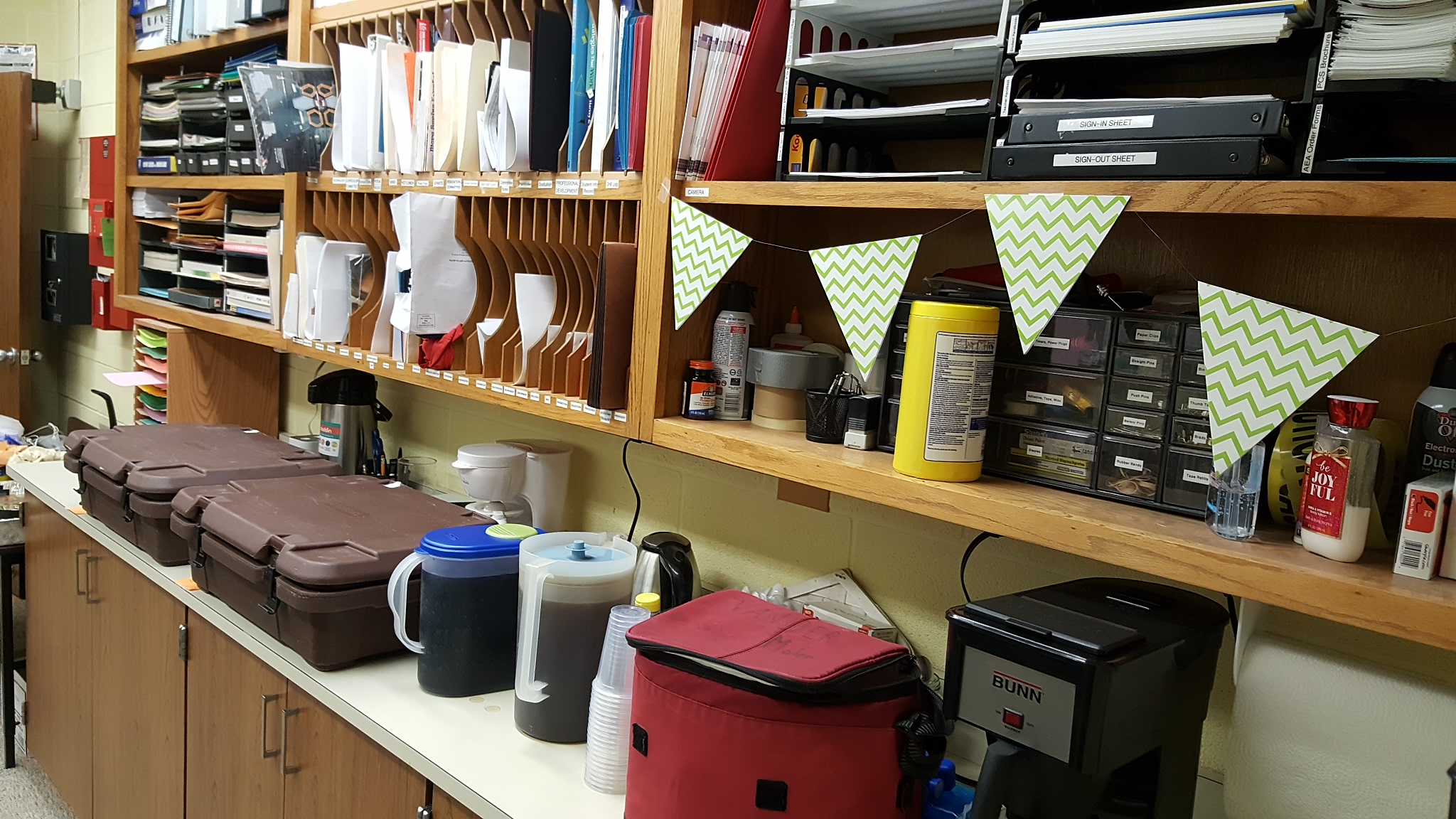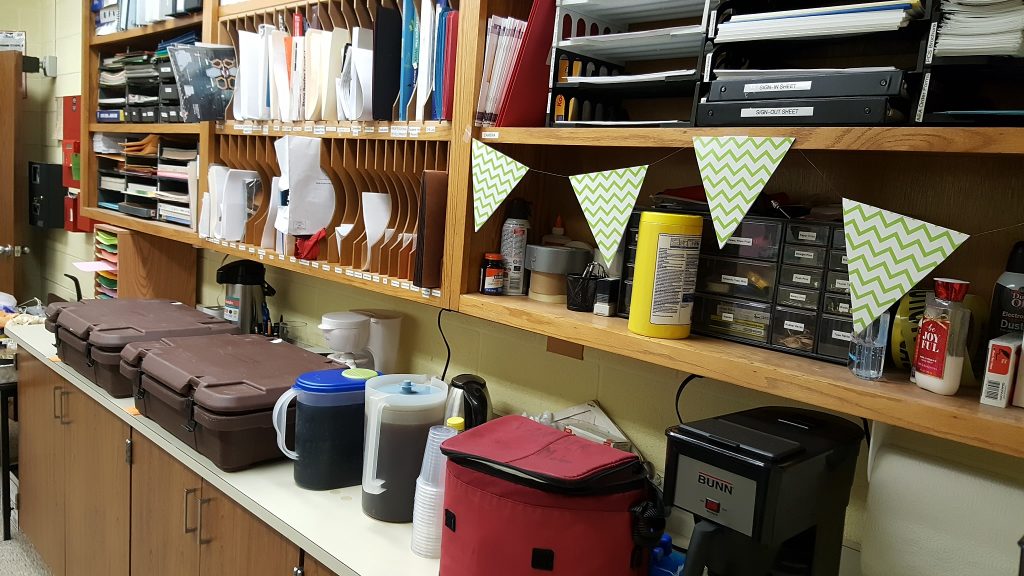 Simple Decor:
For the party itself I wanted to keep it simple but still fun a decorative. I ordered bright green plates and napkins from Oriental Trading as well as a simple bright green chevron banner.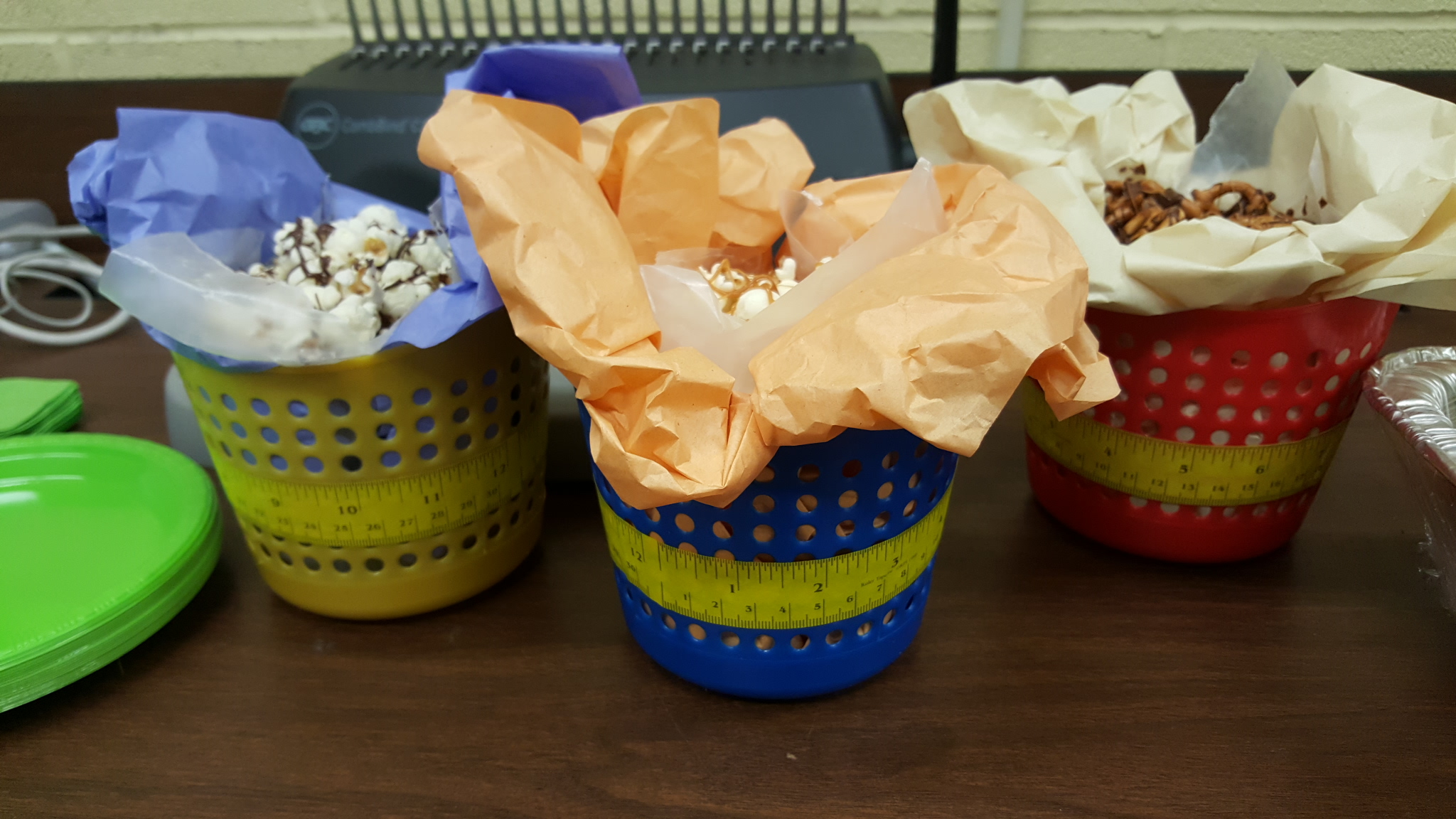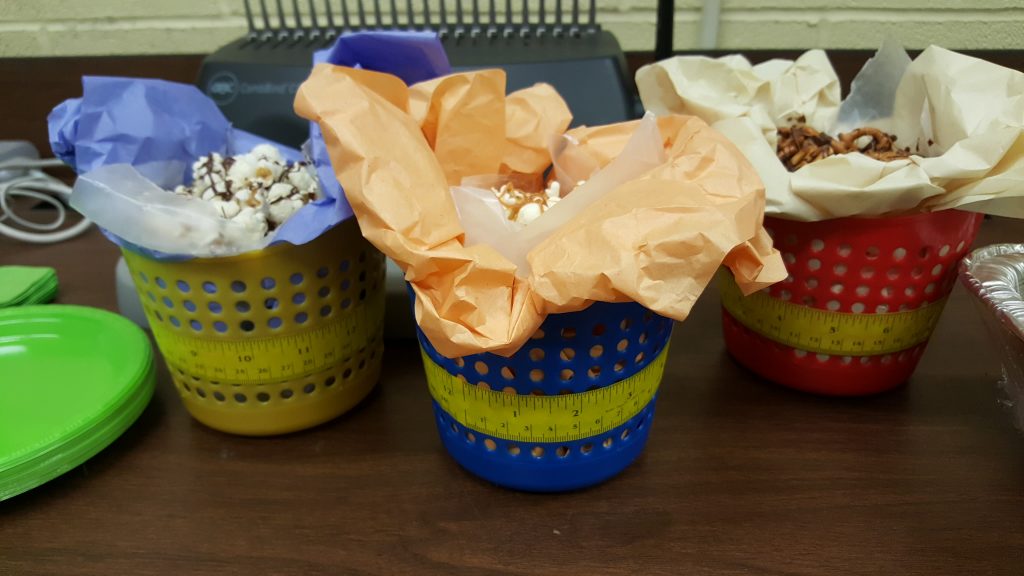 I also ordered this awesome set of primary color baskets that we added snacks in. I wanted to add a little teacher flair to it so I found the cutest ruler style washi tape that I just wrapped around the baskets.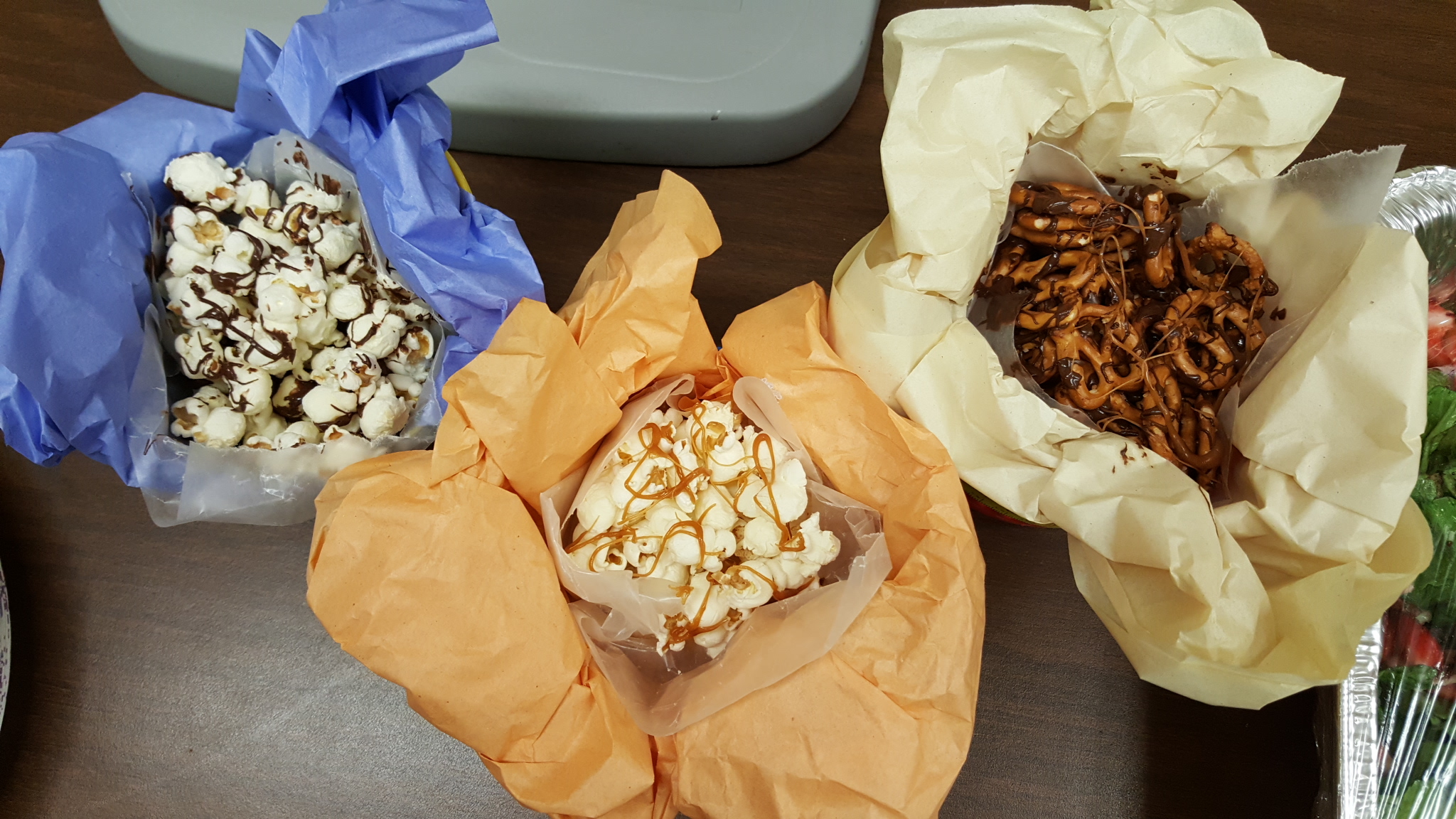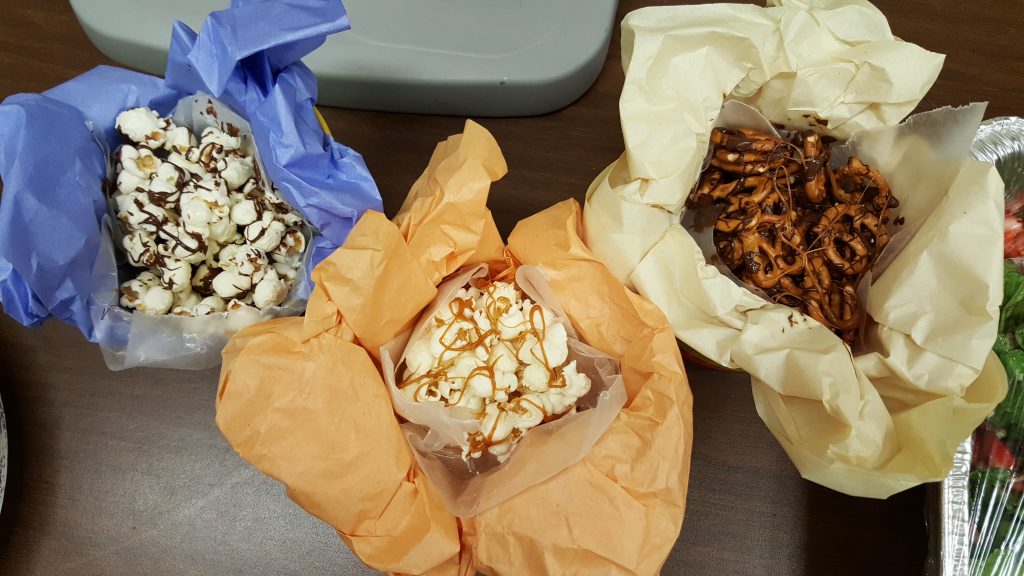 Simple Snacks:
Since the cute baskets weren't originally meant for food I lined the inside of them with with a variety of tissue paper, and lined a bit of wax paper and voila! I drizzled melted chocolate and caramel over simple snacks like popcorn, pretzels, and nuts!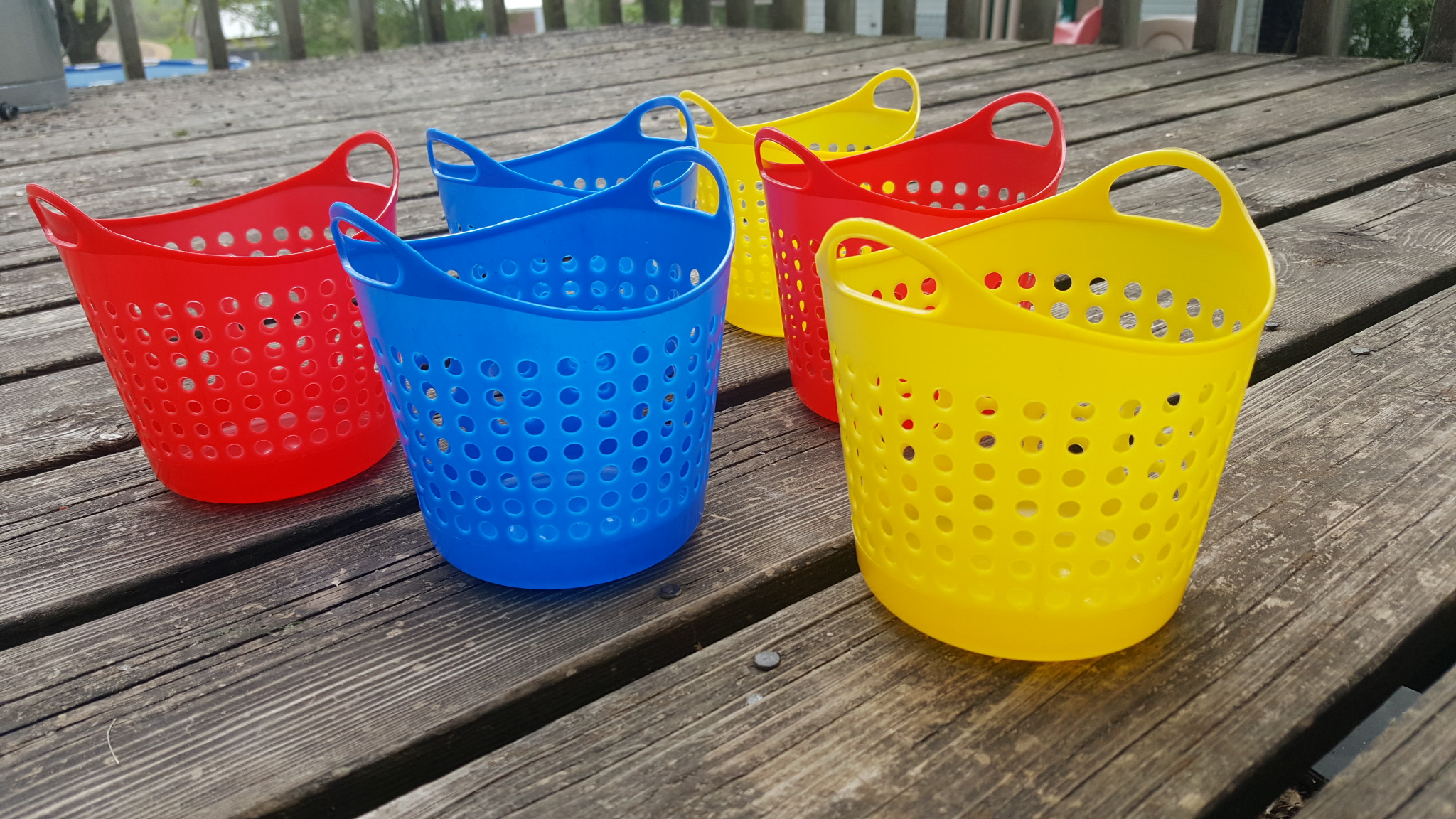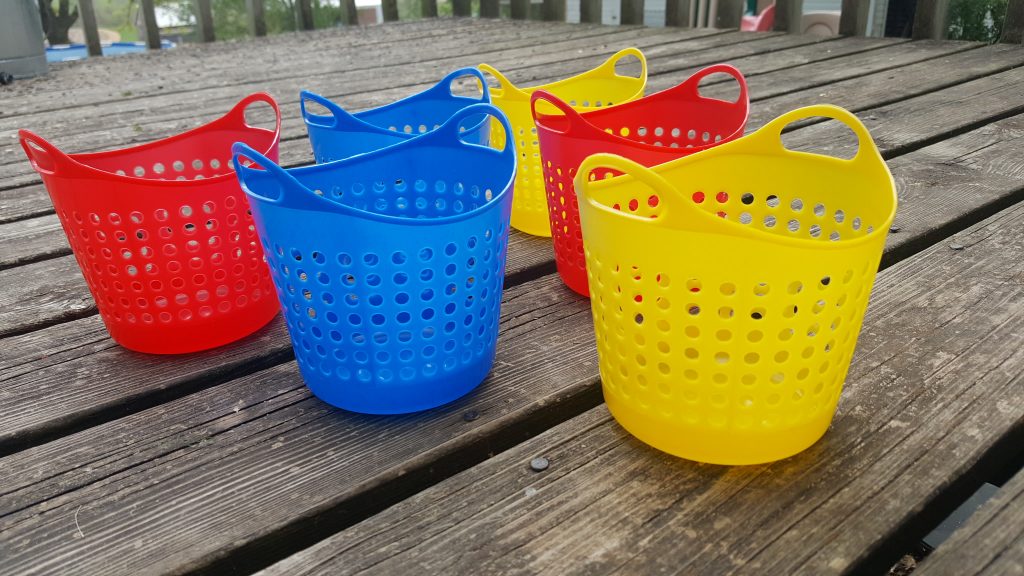 Here's a better picture of the awesome little storage container baskets! Then when we were done with the party they doubled as storage for various office supplies!
Don't forget to share your ideas with us and head over to Oriental Trading to order your party supplies!