Magic Sketch LCD Screen Art Toy by Boogie Board Review
This post may contain affiliate links, view our disclosure policy for details.
I received the Magic Sketch product below in order to facilitate my review. All opinions are my own.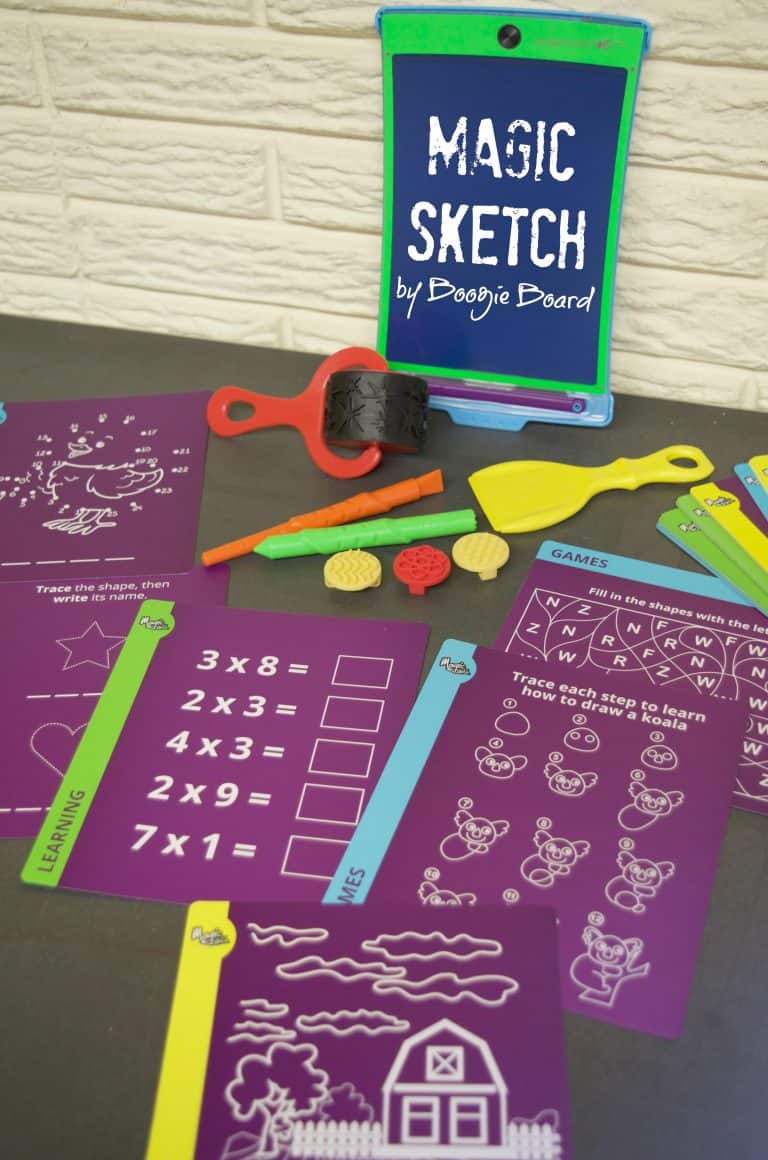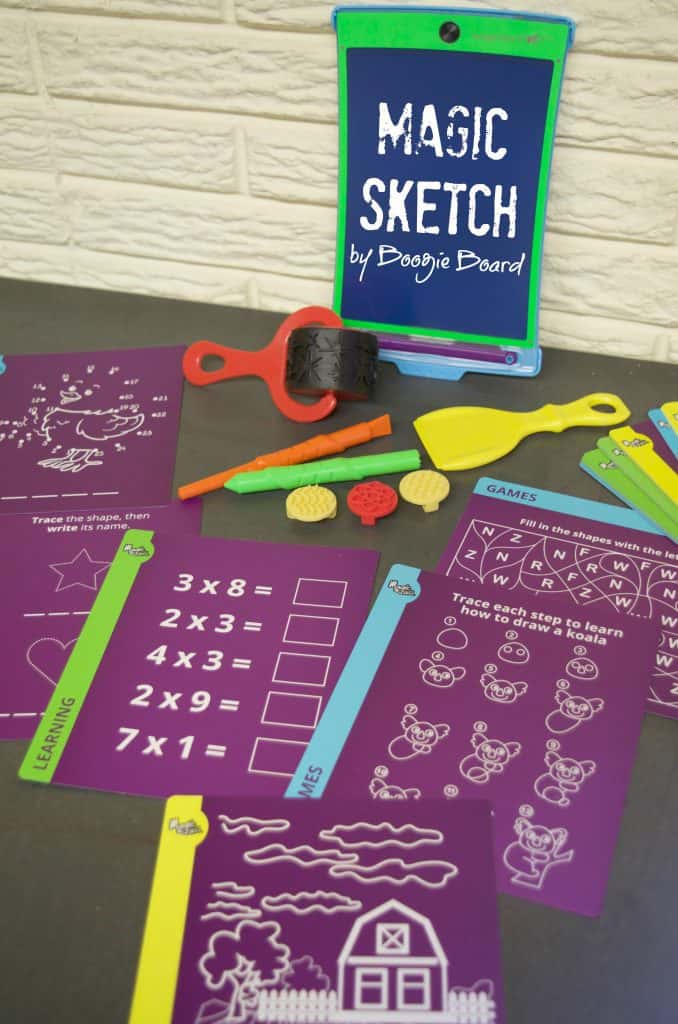 I already love Boogie Board products because of their durability but my kids are super impressed with their new Magic Sketch art toy. It's like art, tech, and toy all combined into one package. It's a flexible transparent LCD screen that allows kids not only to "draw" on it but also to trace things that they can see through the LCD screen.
It's incredibly kid proof and they claim it won't break! I'm not going to put it to the test but so far it's still working here in my house! AND it's completely water resistant – so you don't have to worry about spills!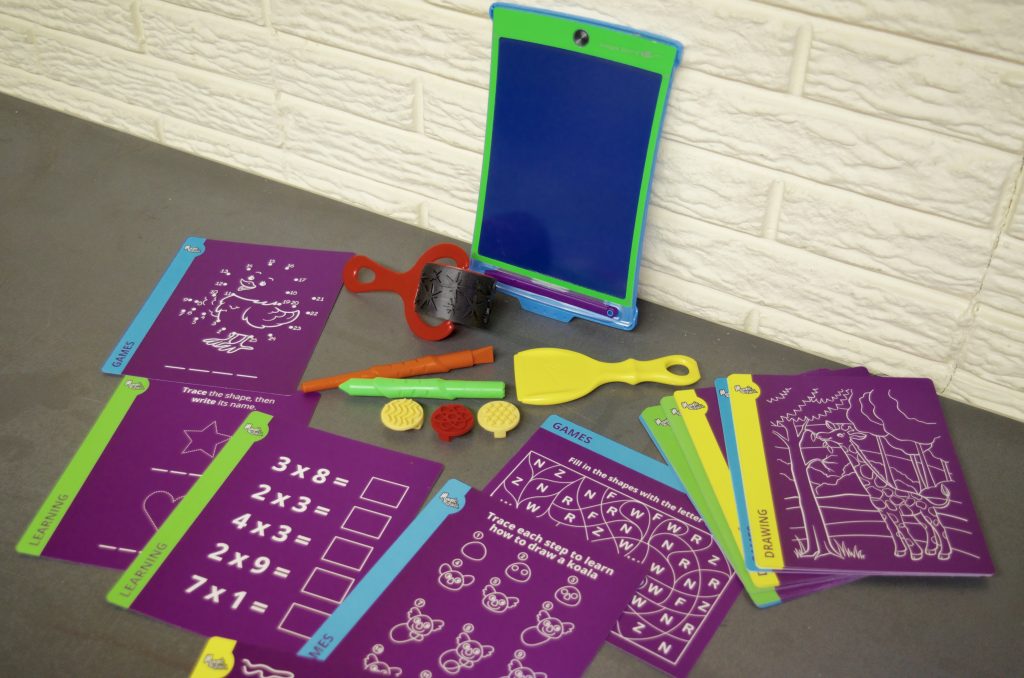 The Magic Sketch art set comes with a LOT if items! It includes:
the Magic Sketch LCD screen
Protector Guard
1 Roller
3 Stamps
20 Learning Stencils
20 Games Stencils
20 Art Stencils
We keep all of our parts in a box so we don't lose them but it would all fit inside of a gallon sized storage bag as well which is perfect for travel!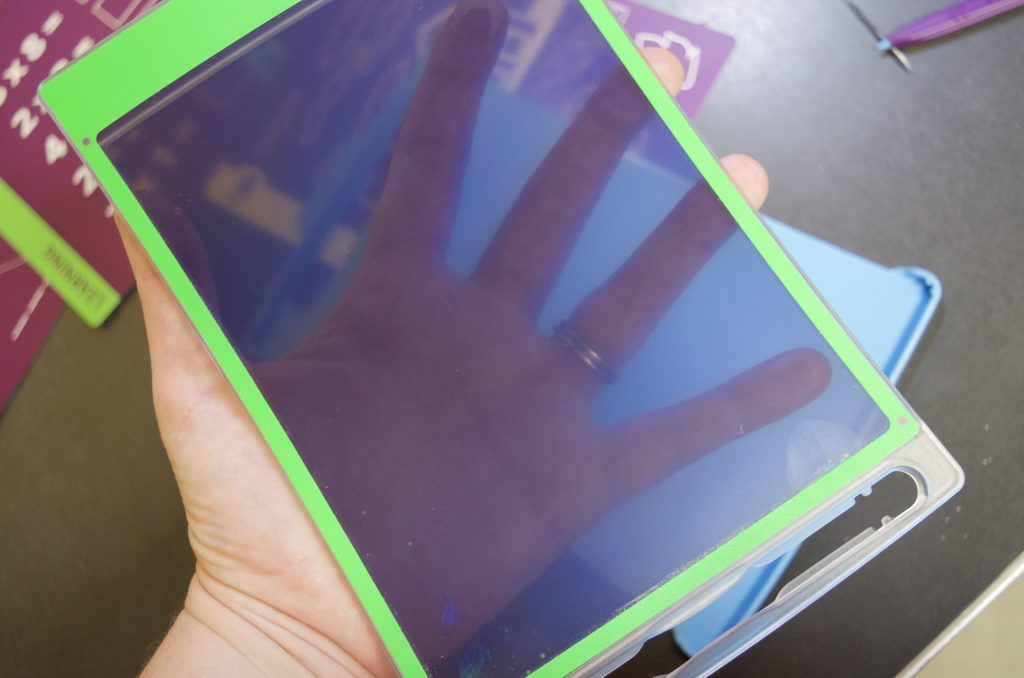 Remember how I told you it was transparent? Pretty awesome right?! That means your kids can do homework, practice handwriting, trace art, and all sorts of fun ideas with their Magic Sketch! They can even take it to the museum with them and trace things they see there!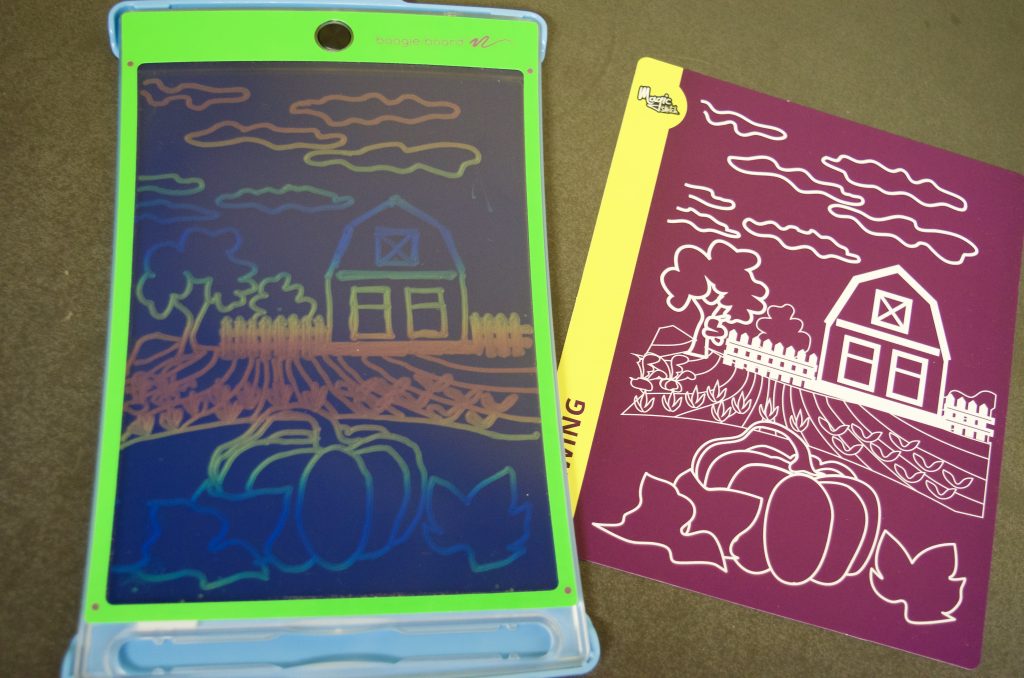 Here you can see the picture included with the set that my son traced. The LCD screen snaps into a holder and the card slides right between them so it stays in place – even if your kids move around.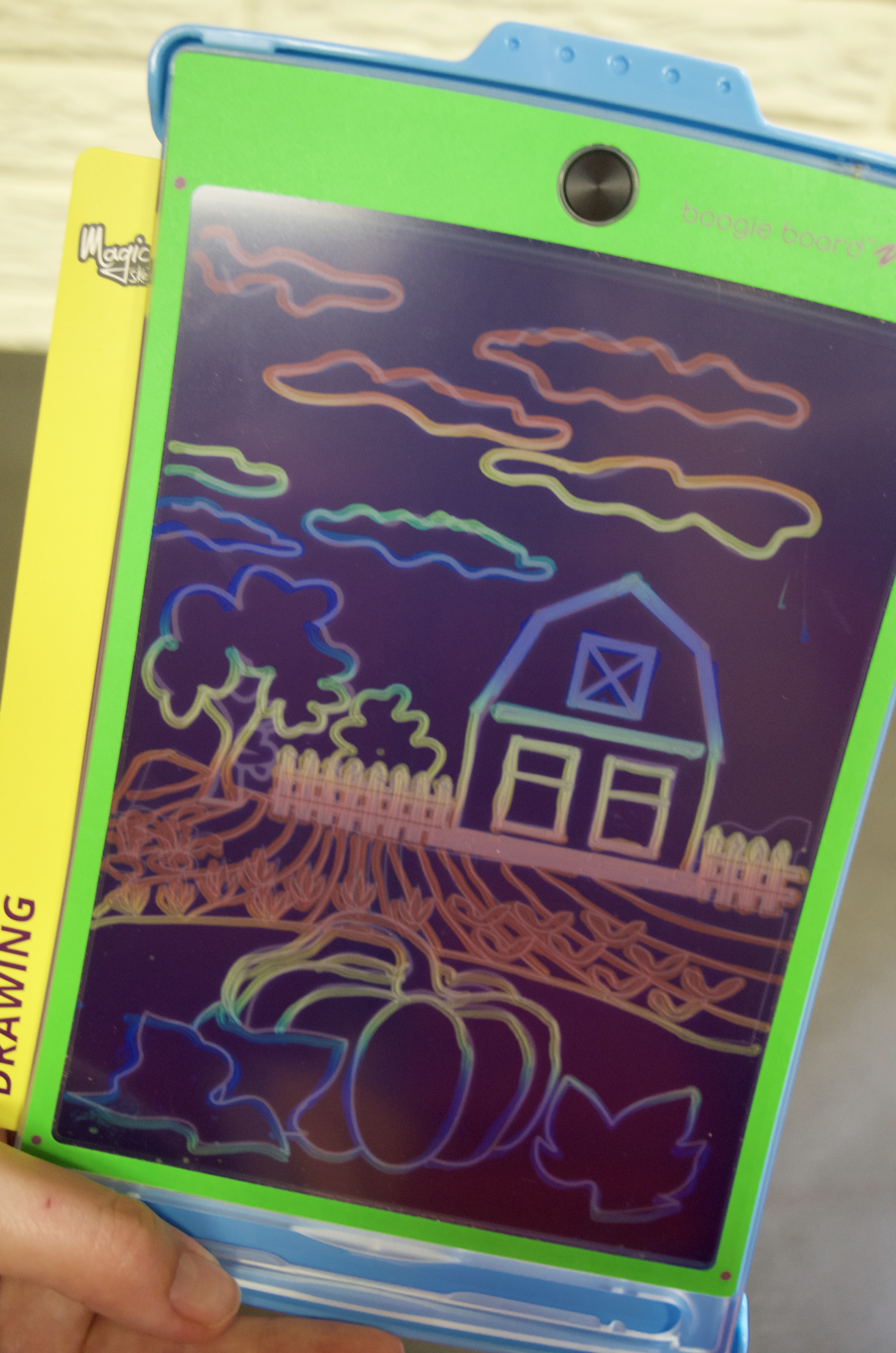 When your kids want a new screen for their artwork they simply press the button and the LCD screen clears instantly. It's like magic! Maybe I'm old school but they definitely didn't have cool things like this when I was a kid!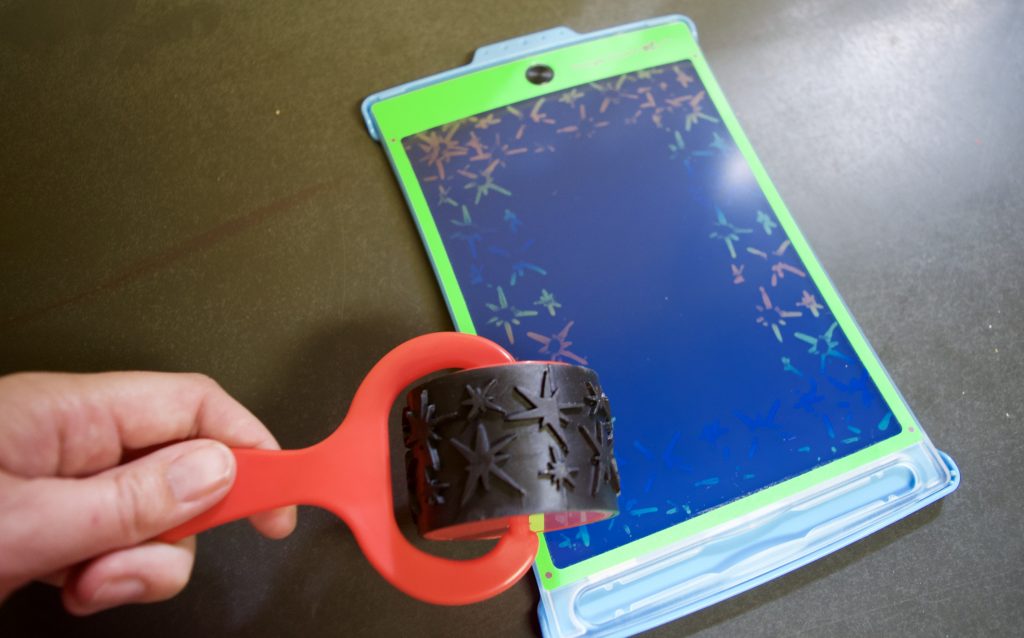 The set also comes with rubber stamps of various kinds to make patterns with. I love the multi colored screen!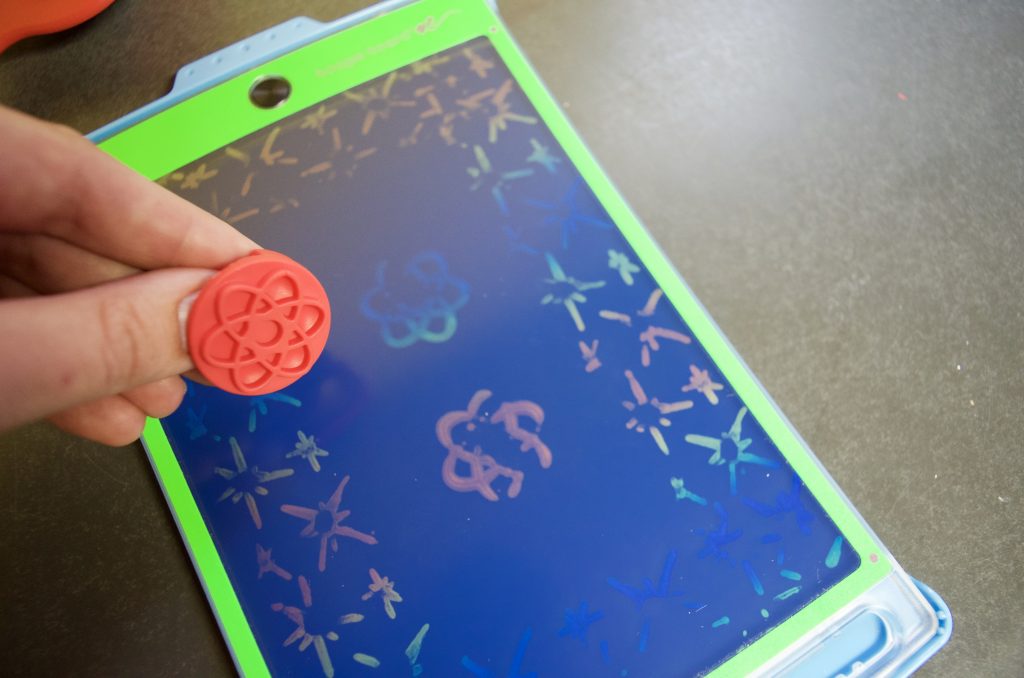 You can really use any type of stamp on the Magic Sketch so your child's creativity is limitless! My boys have been very happy with the Magic Sketch even though it's not something I would have typically purchased for them. However when my daughter came around she used this thing ALL the time! So it has lasted us several years without breaking!
They use it pretty frequently and are quite possessive about losing pieces so they are really taking care of it well. It's a great product and is exactly as it seems to be! It works well and I'm still amazed that the button can wipe the LCD screen clean in a split second! It's pretty indestructable!