HearthSong Water Bug Viewer Container Review
This post may contain affiliate links, view our disclosure policy for details.
Disclosure: I was not compensated for this review. I received the product shown below. All opinions are my own.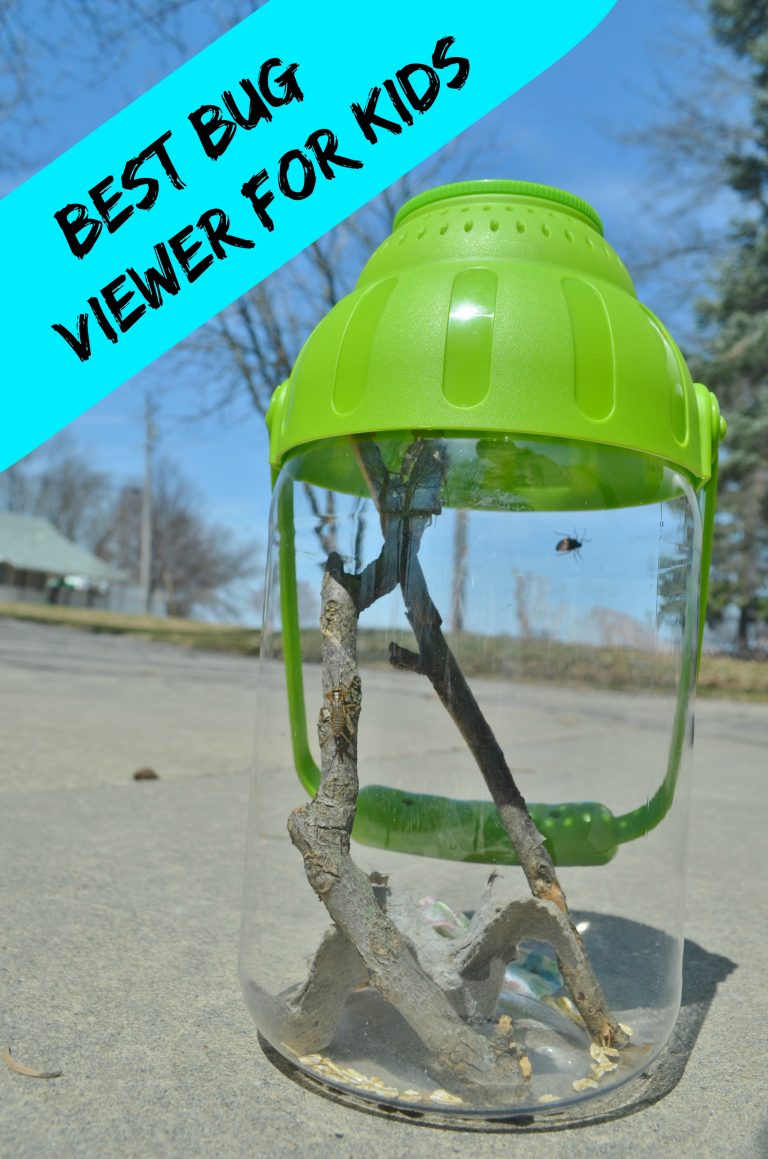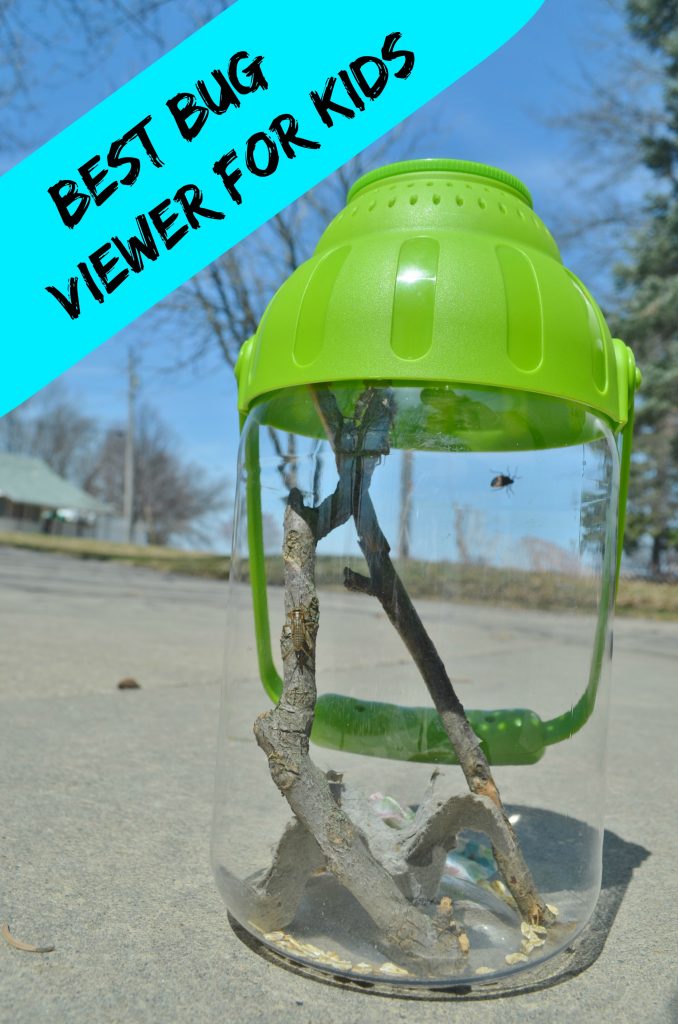 Having two boys, and more specifically two boys that spend every moment when the weather is warm and sunny outside catching worms, beetles, crickets, and any type of bug that moves, we have gone through a LOT of bug containers! We've tried glass aquariums, mason jars, milk jugs, small bug containers, cheap containers, large containers, habitat houses – you name it we've tried it! Either the bugs get out too easily, the containers break, they are too small, the lids are too big, etc. So when HearthSong offered me the chance to check out their Water Bug Viewer Container with Net I was super excited! I loved that it not only is shatterproof but it can specifically also be used for water bugs – and of course it's a super bonus that it is such a tall container! Trust me – bug catching is a very serious thing in our family!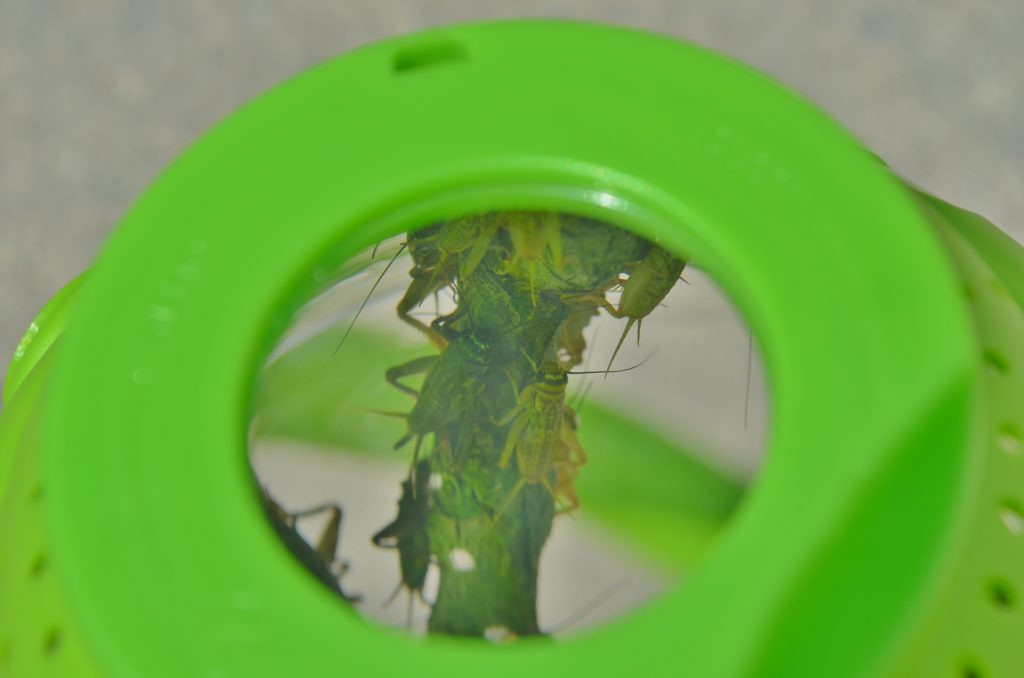 Since it's been rather cold out we started by using the Water Bug Viewer for crickets and bugs at my son's Bug Birthday Bash! I had some crickets inside displayed on the cake table and after cake time when all of the party guests went outside with their nets to catch bugs the kids passed around this Water Bug Viewer container to collect all of their critters in!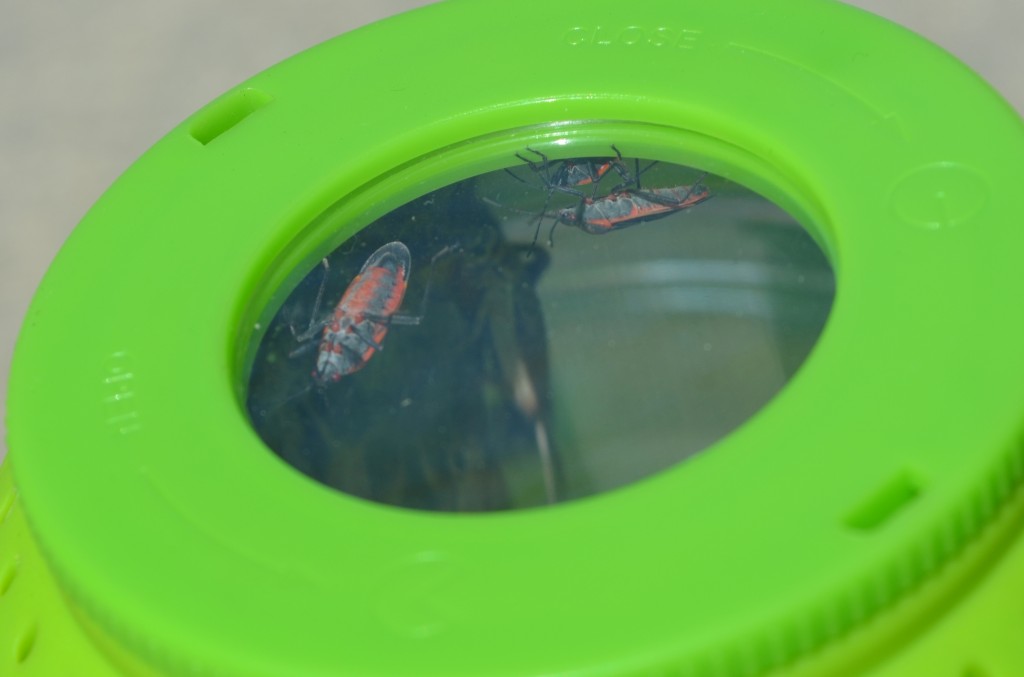 Here you can see the bottom of some Box Elder Bugs that the kids caught- it's one of their favorites! The top thin lid twists right off and you can see the area where the bugs are is actually a magnifier so you can really get a good look at the bugs deep down in the jar. It is nice since the container is so tall it makes it less likely for the bugs to get out. Trust me – we had at least 30 bugs in here during the party and except for the flying critters we didn't have to worry about any of the bugs crawling out! The entire green section of the lid also twists off which makes it SO much easier to clean out and sanitize after storing bugs!
Not to mention that when we have water critters in here I'll be very thankful it's a tall container so the water doesn't get spilled out easily! I know for a fact that this will be used every single day during the summer by my kids, and it will be perfect for our annual family Firefly Hunt in Michigan too! (yep, guess which family started that tradition? OURS!)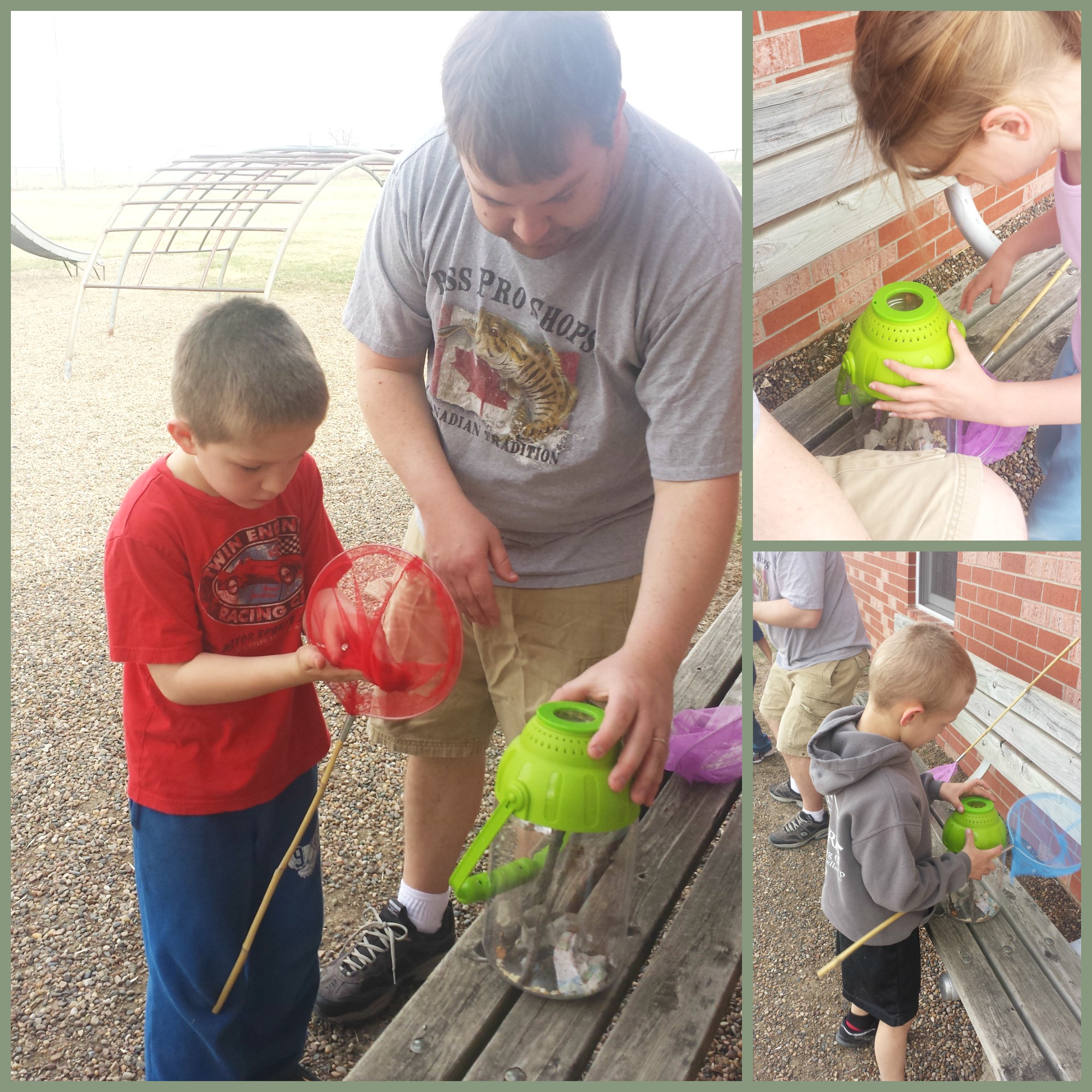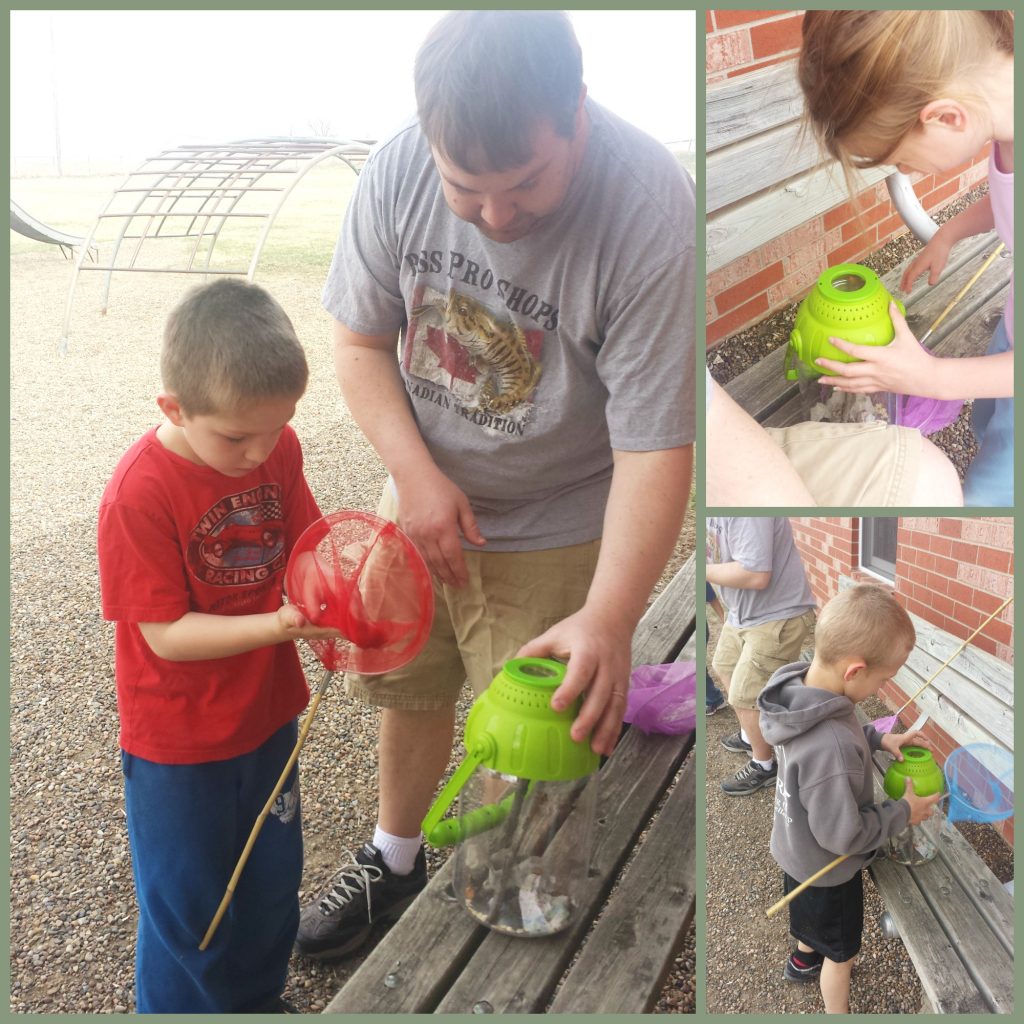 The Water Bug Viewer also comes with a small net which is perfect to use in the water for catching dragonfly larvae, minnows, tadpoles, and any other critters your kids can find in the water. (you can see a picture of it on HearthSong's page – my son has eagerly squirreled it away into his collection already!)
GIVEAWAY
A special thanks to HearthSong who has offered one of my readers the chance to win their own Water Bug Viewer container – just in time for the summer! To enter just fill out the Rafflecopter form below! Giveaway ends at midnight CST on 5/5/14 and is open to US Residents only. Winner will have 48 hours to claim prize before a new winner is chosen.