National Geographic King Tut & Pet Supplies at PetSmart
This post may contain affiliate links, view our disclosure policy for details.
Disclosure: I was not compensated for this post. I received the below fish supplies. All opinions are my own.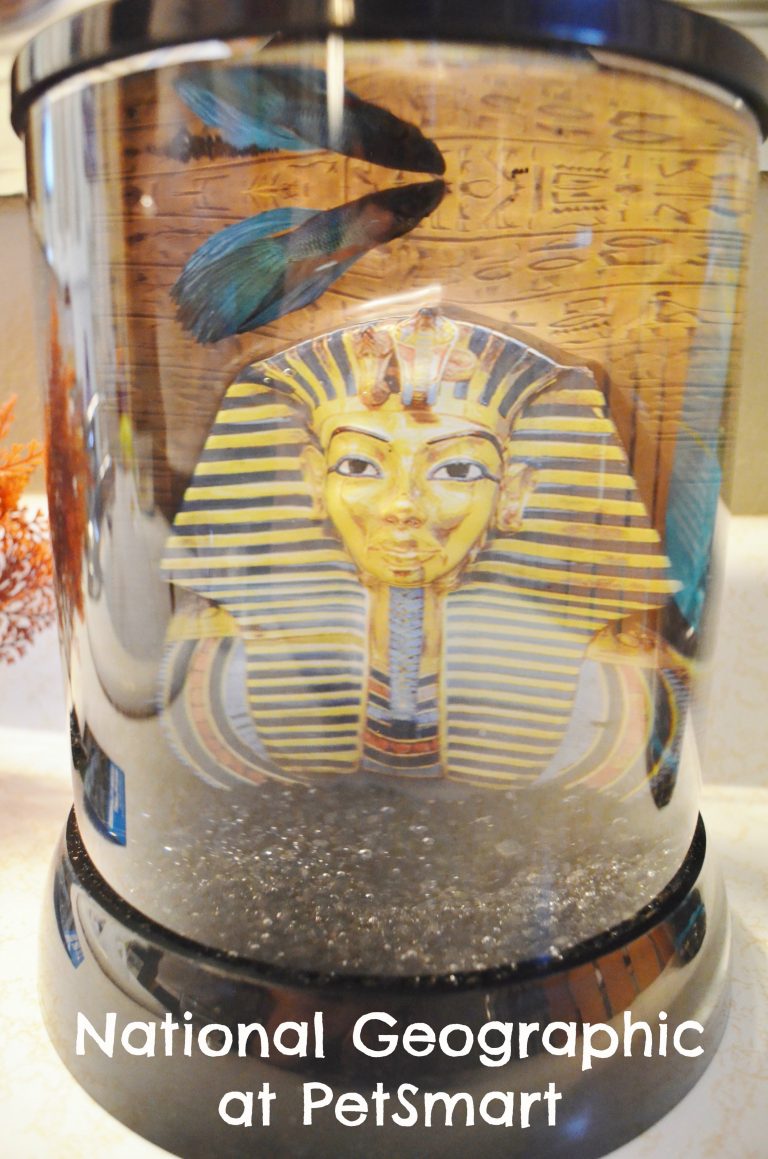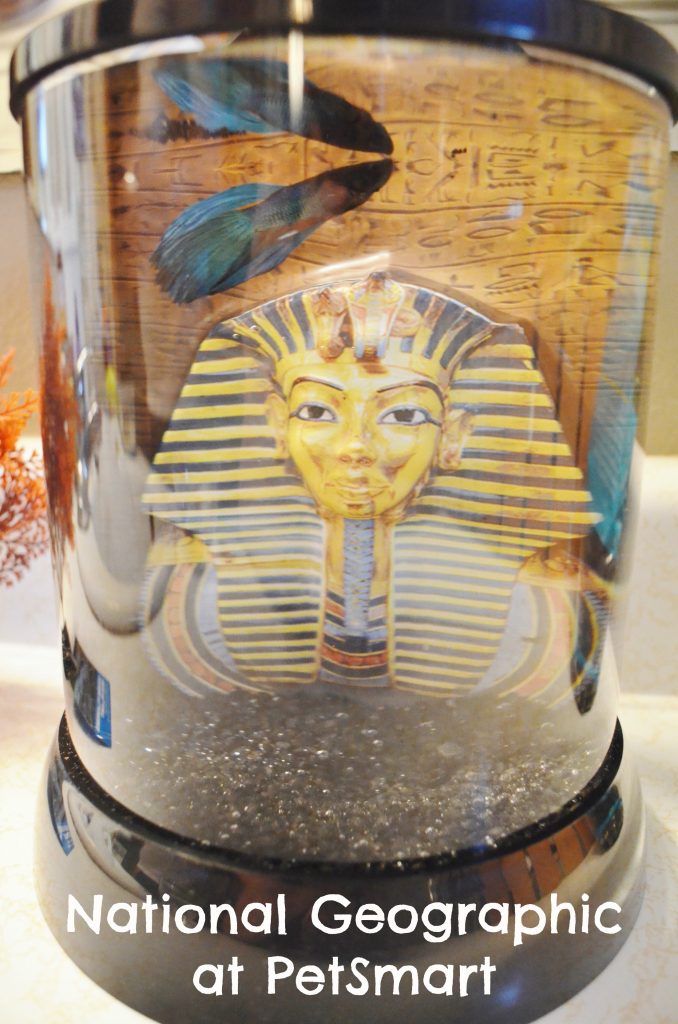 As a National Geographic Kids Ambassador I recently learned that there is a whole brand new line of pet products at PetSmart from National Geographic – not just for beta fish but also other small critters like hamsters, bearded dragons, chameleons, guinea pigs and more! I have absolutely NO luck at all keeping fish alive so when they mentioned they would be sending me some fish products I sort of cringed….poor fish!! I can't even begin to tell you how many goldfish we've lost over the years – I had finally given up trying to keep a fish. BUT when my package finally arrived – OH MY WORD!!!! A King Tut fish aquarium?!?! Are you serious! One thing I think I *might* love more than caves (although it's pretty close!) is King Tut! I know, it's probably a little bizarre but I've had an obsession with King Tut since I was in elementary school. So when I opened up a King Tut aquarium I had a bit of a spazzy moment! How FUN would this be in your classroom?!?!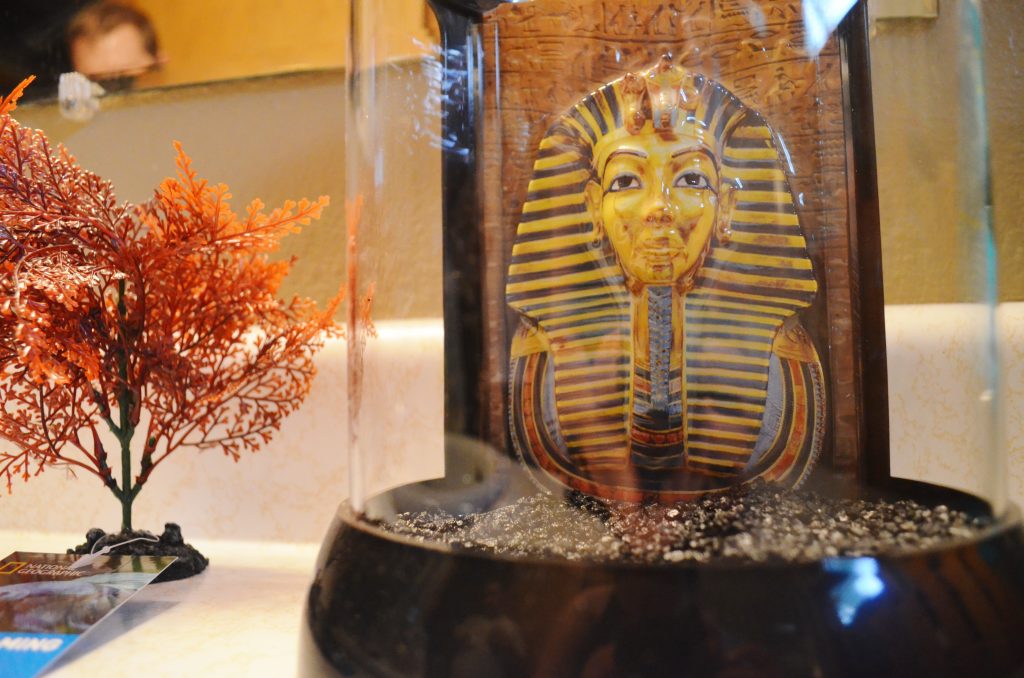 I quickly added some rocks into the bottom, got some ready water to prepare, and grabbed the boys to head off to PetSmart for a fish! But this time we settled on a beta fish because I've heard they are pretty hard to kill!! 🙂 We've had our beta for about a month now and it's doing great!! No special care needed! (thankfully!) My kids named him Blue Moon. In fact we've had such great success with our beta (and I wanted to use that cool plant you see above that was sent to us) we decided to add a dwarf frog and mystery snail into another tank on our bathroom countertop next to the beta! (affectionately named "Cleaner" the snail and "Hoppy Jr." the dwarf frog).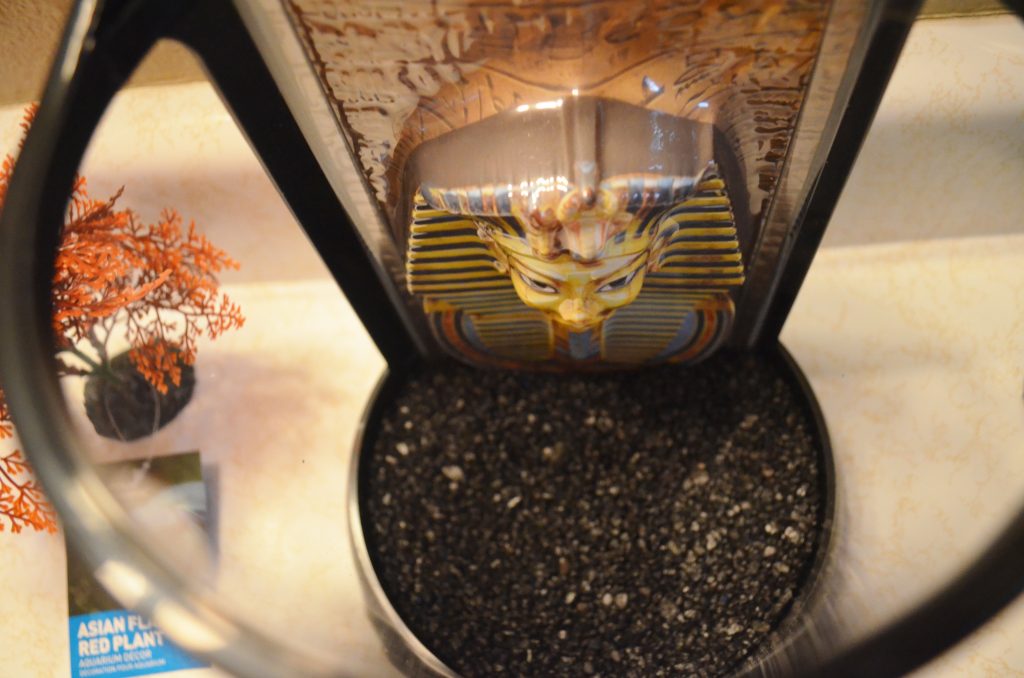 I can't remember the exact price of the King Tut aquarium (it's a 1 gallon plastic aquarium) that I saw in the store but it was very reasonable and would pair as an awesome learning lesson into the mystery of this boy king from the past! PLUS now through September 30, 2014 PRINT THIS COUPON and you'll get 20% OFF any National Geographic Purchase at PetSmart! (wish I wish I had remembered this past weekend when I bought our fish food!!)
What other history characters would you like to see in your fish tank?!