Minecraft Printable Valentine's Day Cards
This post may contain affiliate links, view our disclosure policy for details.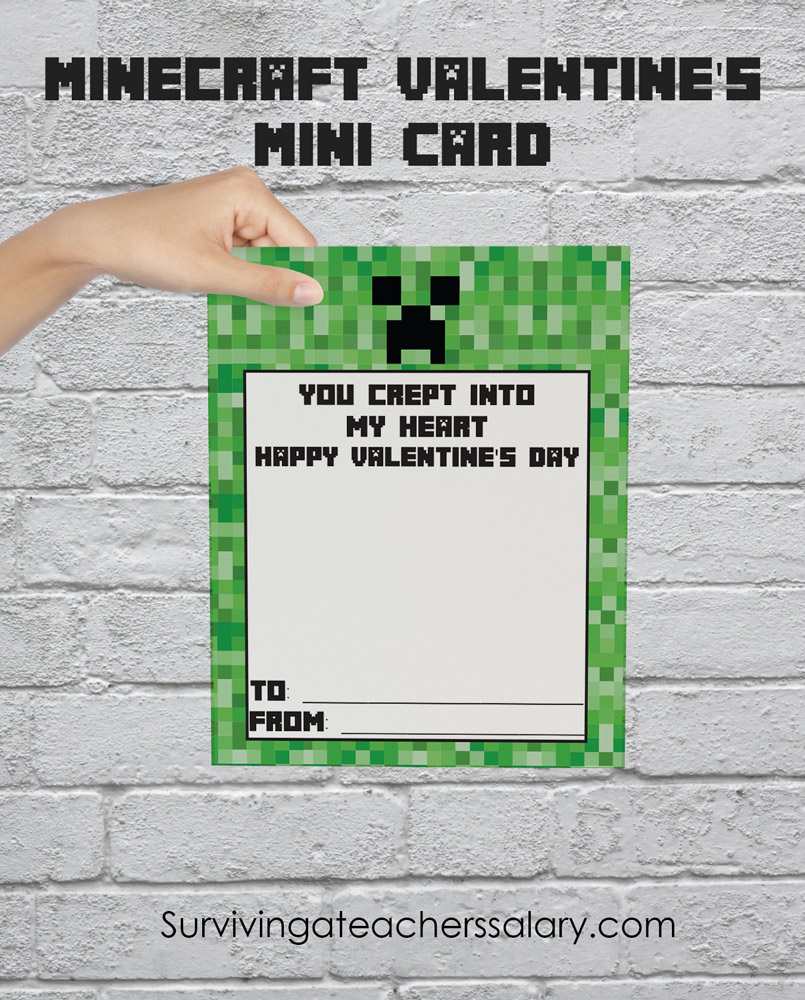 Minecraft is a full blown obsession in my house. It's actually quite educational and I'm one of the many parents that "get" what a Creeper is or know who Stampeycat is. SO an ode to all of your Minecraft lovers out there – FREE Minecraft Valentine's Day Cards below!
I recommend printing them on card stock which you can buy here. Let the kids decorate them with Minecraft stickers, draw a picture, or write a message! Below I've included links to our many other Minecraft printables, NO SEW Minecraft toys, free e-books list and more!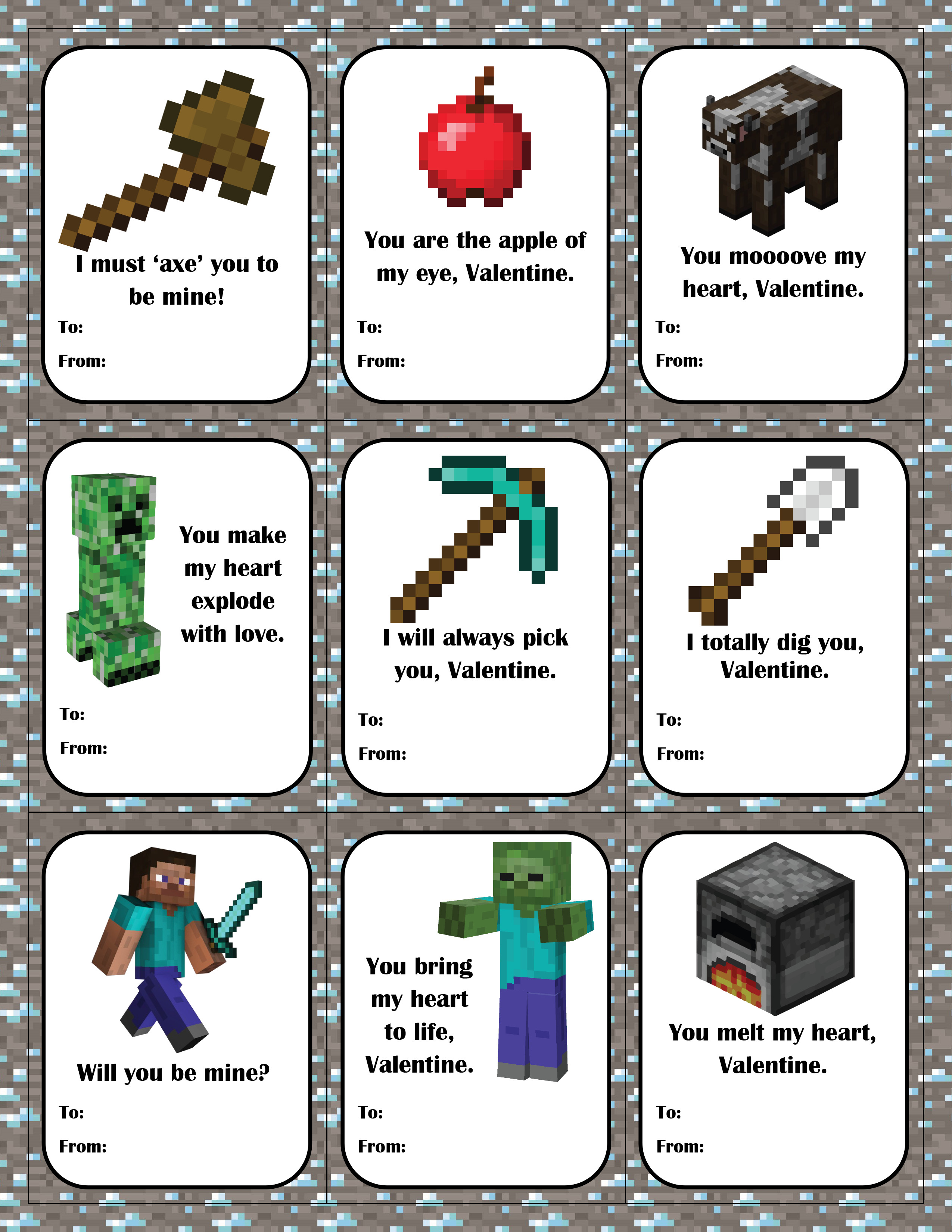 Other Popular Minecraft posts: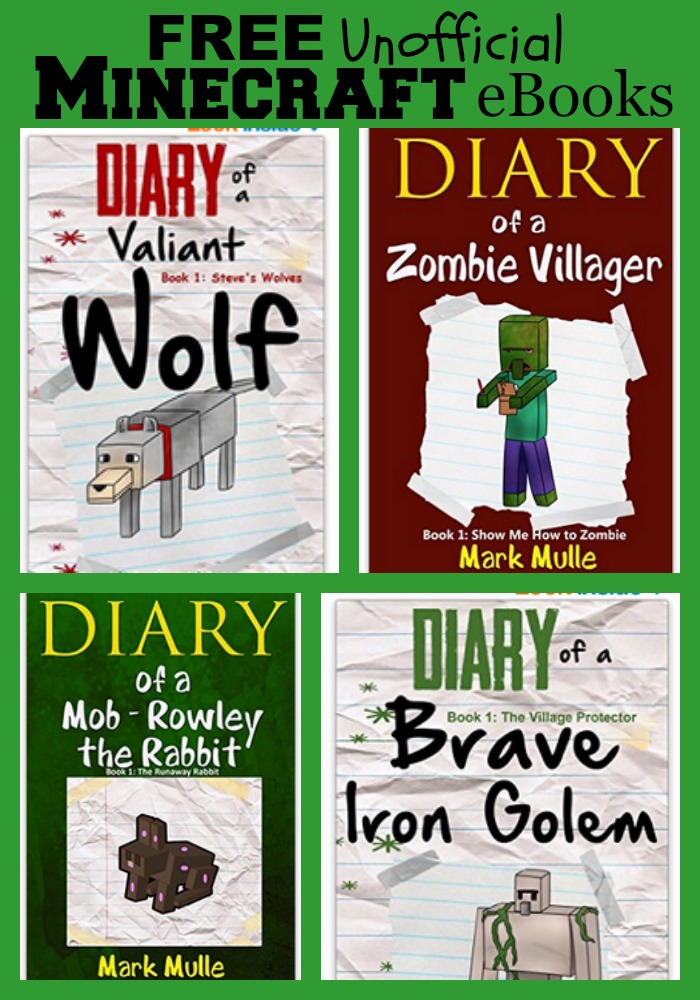 Minecraft NO SEW Pillows (most popular on Pinterest!)
FREE Unofficial Minecraft e-books for Kids
Minecraft Printable Chore Chart for Kids
Minecraft Creeper T-shirt Tutorial
Printable Minecraft Creeper & Sheep Gift Tags
OTHER Printable Valentine's Day Cards: