FurReal Friends Torch My Blazin' Dragon & Bootsie Pet
This post may contain affiliate links, view our disclosure policy for details.
This post was sponsored by Duracell as part of an Influencer Activation for Influence Central and all opinions expressed in my post are my own.
If you joined us on our FIRST Facebook LIVE video on Monday (you can watch it here!) I mentioned several upcoming sales at Toys R Us as well as the giveaway we have at the end of this post! Now that we've had a few days to see how the kids play with these new FurReal Friends I'm ready to share a few more details with you guys!
November 6-12, 2016 in the
Toys R Us Circular ad

:
*Buy 1 Get 1 40% Duracell Batteries
*FurReal Friends Torch My Blazin' Dragon is $59.99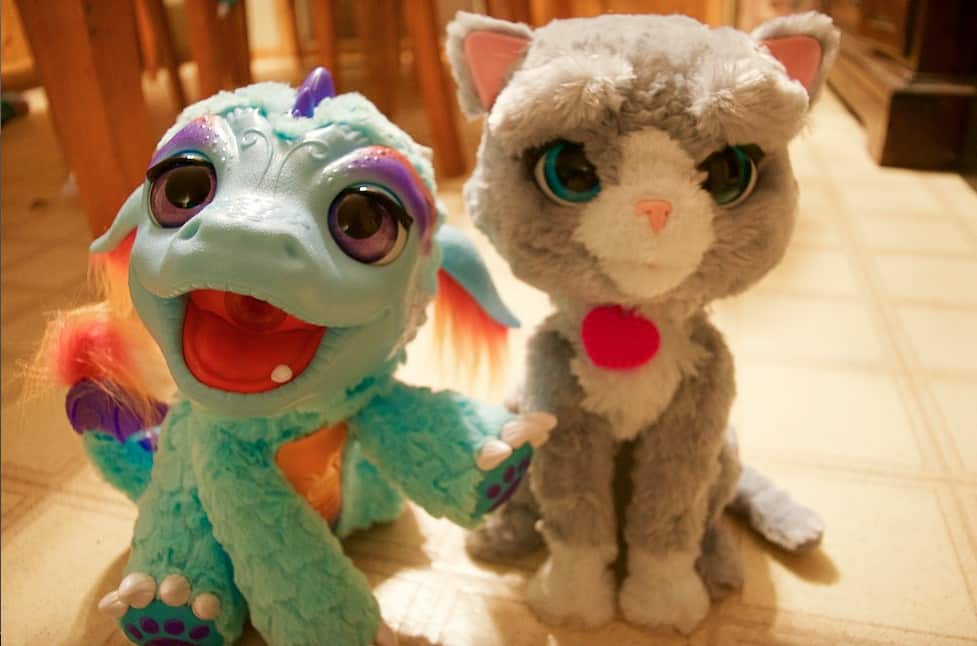 Both the FurReal Friends Torch My Blazin' Dragon and the FurReal Friends Bootsie Pet are for ages 4 and up even though you see my 2 year old in the video also playing with them. I thought for sure Bootsie would be the favored toy of the two since my kids LOVE cats but they have been fighting over playing with Torch! Torch blows flame colored mist out of its mouth and I have to admit – it is REALLY awesome. Seriously – where were these types of toys when I was a kid?!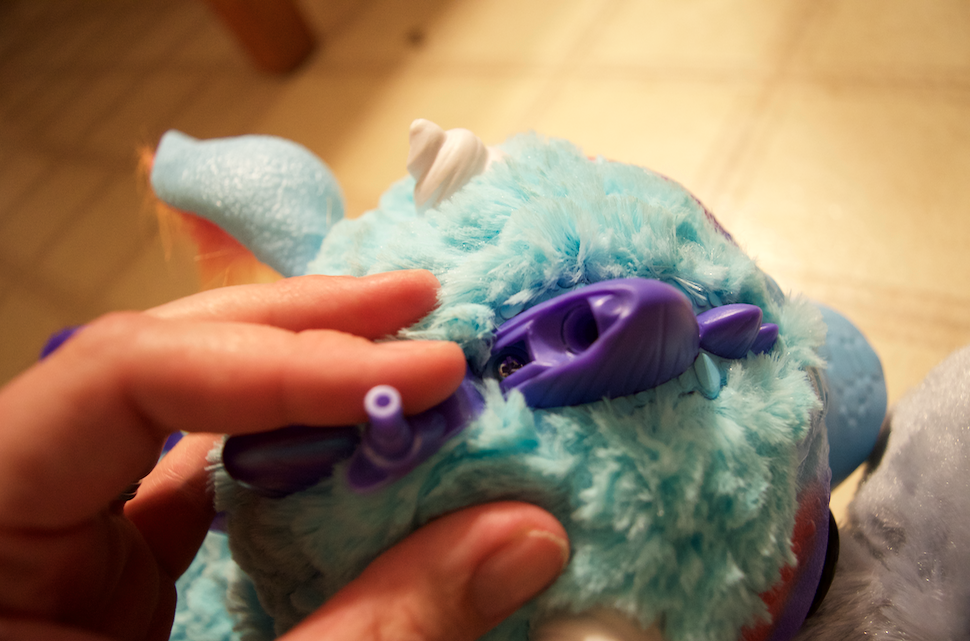 Torch comes with a small plastic "syringe" to add water into the top cavity of the toy but if you loose the syringe you can use a small funnel. It also comes with a toy marshmallow on a stick which actually turns from white to brown as it "roasts" from the water mist out of Torch's mouth. It works really good too!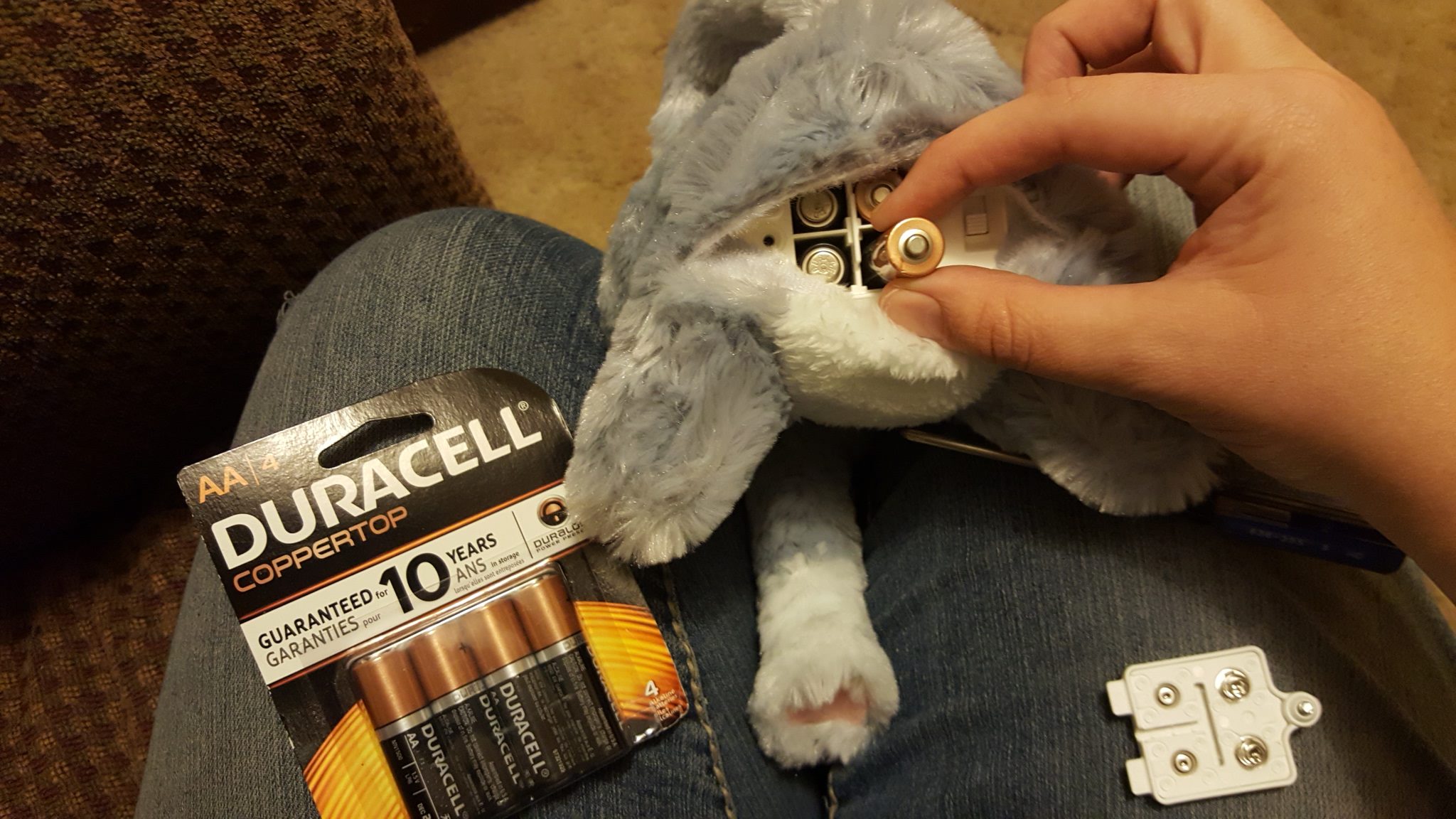 Also both of my toys came with  batteries already in them but for reference Torch requires 4 Duracell "C" batteries and Bootsie requires 4 "AA" batteries.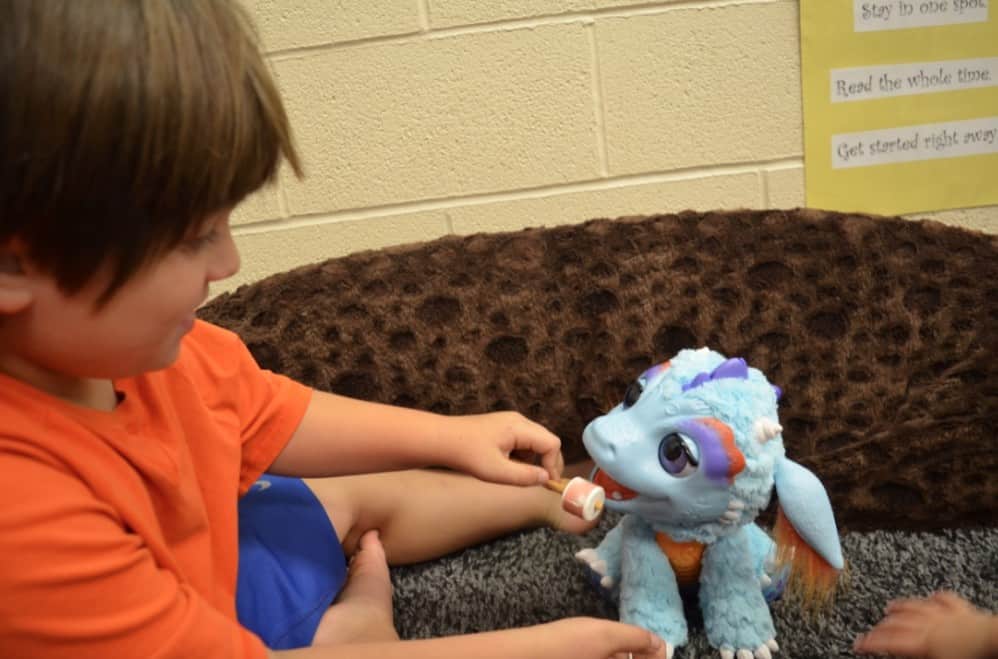 Here you can see the toasted marshmallow changing colors. I've got to tell you guys – my 7 year old son was so grumpy by the time we made it home (we filmed our video at school) because his little sister hadn't shared Torch yet! I couldn't believe it! He's been playing with Torch anytime his sister isn't looking!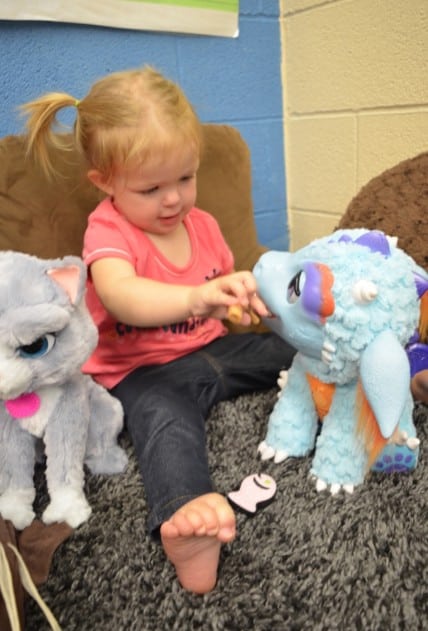 Torch makes over 50 sounds and motions which is a lot! It's ADORABLE! His big eyes blinking – just too cute! I forgot to show you guys in the video but those front legs he's sitting on (as well as Bootsie's) also bend up and down so he can sit in different positions. I would have gone bonkers for one of these toys as a kid!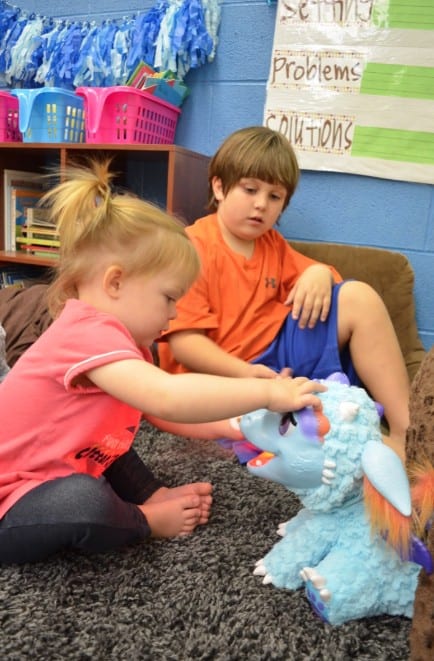 By pressing the button on Torch's chest you can activate his flame colored breathing mist! You can even see it in the photo above. My daughter has the marshmallow toy in Torch's mouth.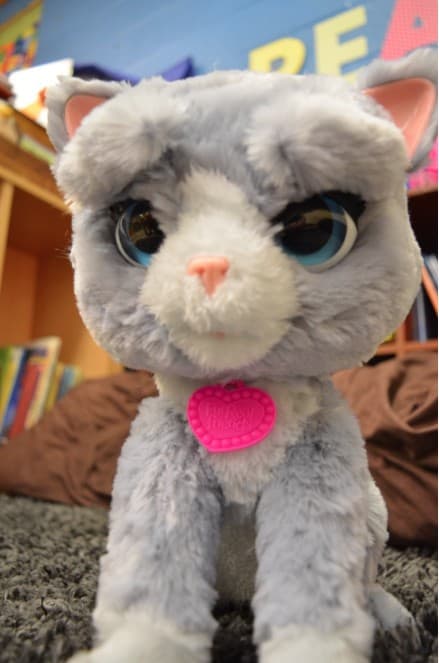 AH Bootsie – a great pet for kids who can't have pets! She's so sweet, although we do get her angry eyes a lot! Those big furry eyebrows furrow down when she gets grumpy. Her fur is insanely soft too! She comes with a little fish "treat" that you can wave in front of her face and she'll respond. Just like Torch her front legs move up and down so you can position her to lay down or sit up. Even though my kids have gravitated to Torch my daughter still can't go anywhere without her "kitty". Both Torch and Bootsie make it into her bed every day for nap time and bedtime…..but not until I turn the OFF switch in place so they can "sleep" too!
GIVEAWAY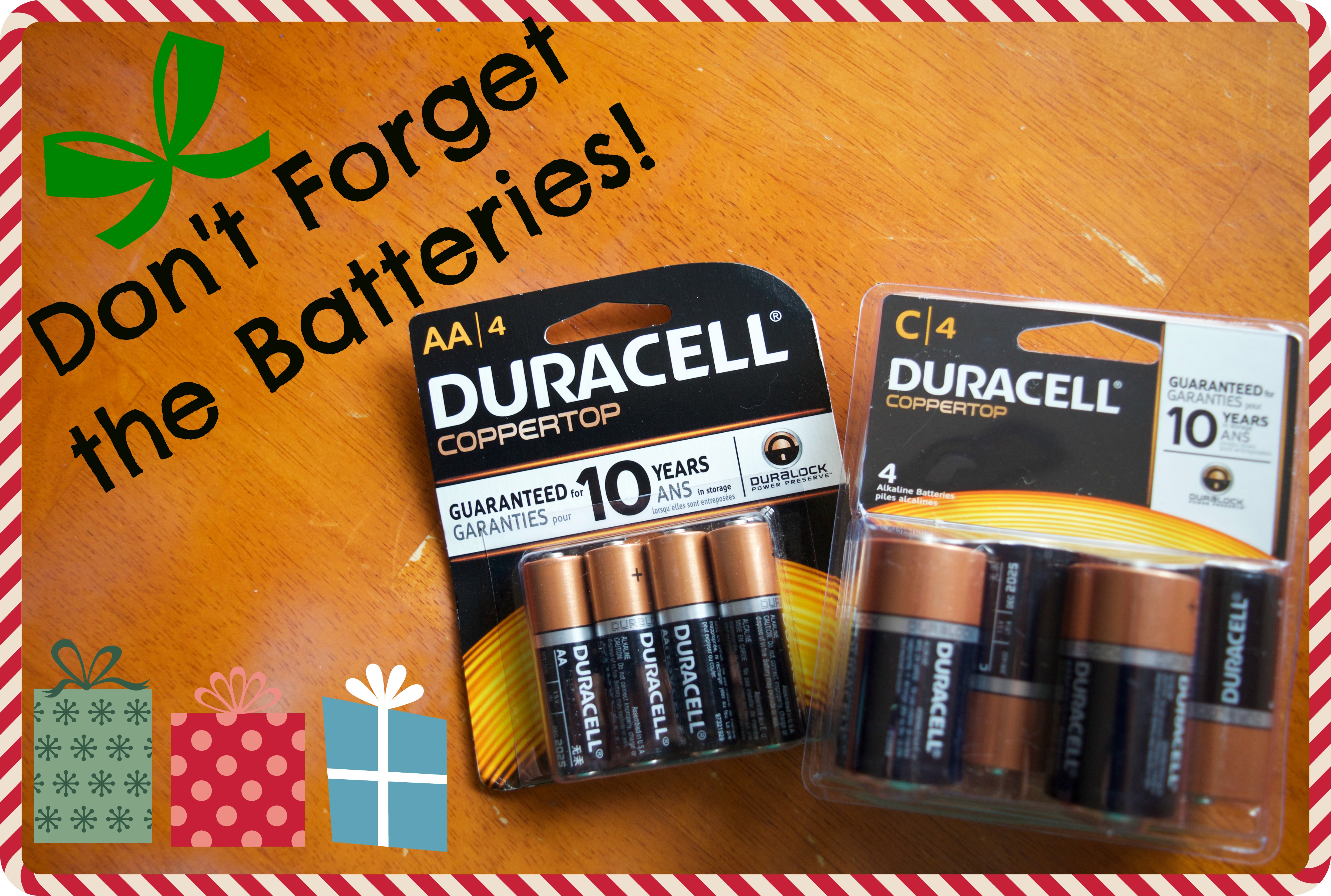 PRIZE: $100 Toys R Us Gift Card + Duracell Batteries
How to ENTER: Fill out the Rafflecopter form below!
FINE PRINT: Contest entrants are only eligible to win once per sweepstake, per household as a part of a campaign sponsored by Influence Central and must reside in the United States. Giveaway ends at 12 am cst November 14, 2016.