Slow Cook Your Turkey in the Crock Pot to Save Time
This post may contain affiliate links, view our disclosure policy for details.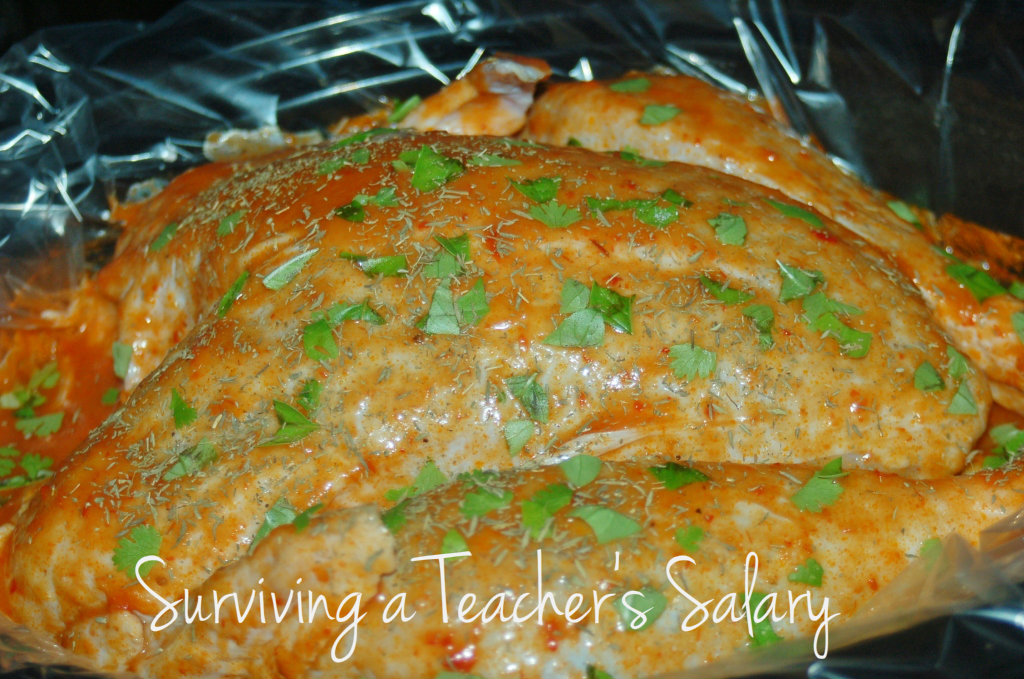 MMMMM! Every year at Thanksgiving we buy several smallish turkeys to use throughout the year as the deals are the best on turkeys then. However we have come to realize that we tend not to use them just because I don't always have the time to watch them in the oven, so I decided to try putting it in my crock pot and slow cook it!
To save time cleaning afterwards I also used crock pot liners which I am in love with!! EASY clean up & less mess!
For this recipe you'll need:
7 quart crock pot
4 lbs. (or less) turkey
2 cans Wolfgang Puck Roasted Red Pepper with Tomato Soup
fresh basil, cilantro, thyme
Directions:
If you're making your turkey for lunch you'll be prepping this in your crock pot the night before. If you are planning on using your turkey for dinner you will need to place it in the crock pot very late at night (midnight or later) or very early the next morning (about 4-5 am). You can also pre-prep your crock pot by putting it in the fridge overnight all completed so that all you need to do is place it in your crock pot in the morning.
After making sure that your thawed turkey is properly gutted and there are no strings in place place it inside your crock pot.
Pour both cans of soup on top of the turkey making sure that you cover the entire top surface of the turkey.
Finally add your fresh herbs on to the top of your turkey making sure that you place some of them into the surrounding soup. I used approximately 4 stems of cilantro, a Tablespoon of thyme and about 15 basil leaves – all pinched off into tiny pieces.
Place your slow cooker on low, replace lid, and let your crock pot do all the work! Don't bother bringing out your carving knife! Your turkey will be SO moist & delicious just grab a pair of tongs and serve!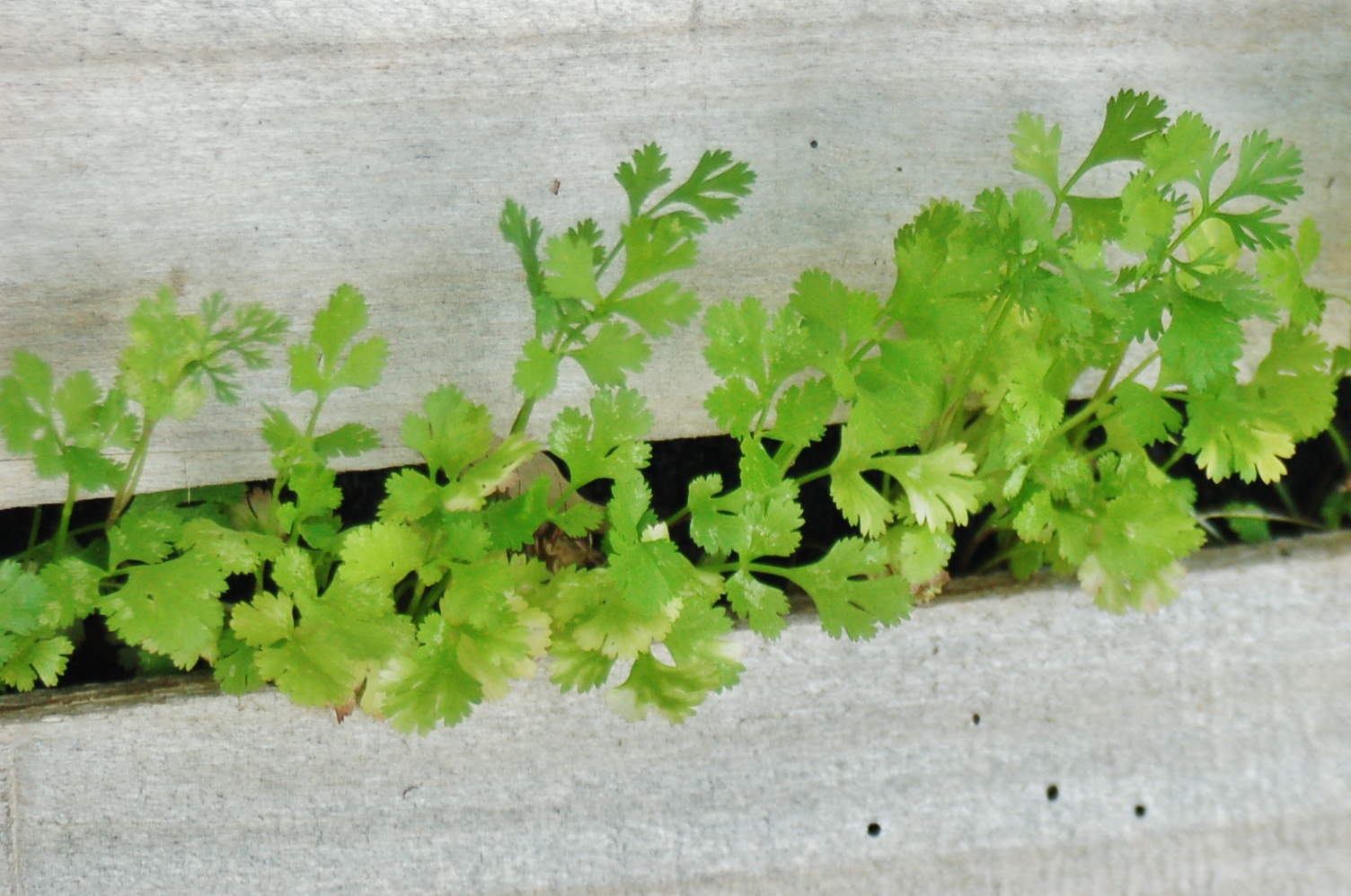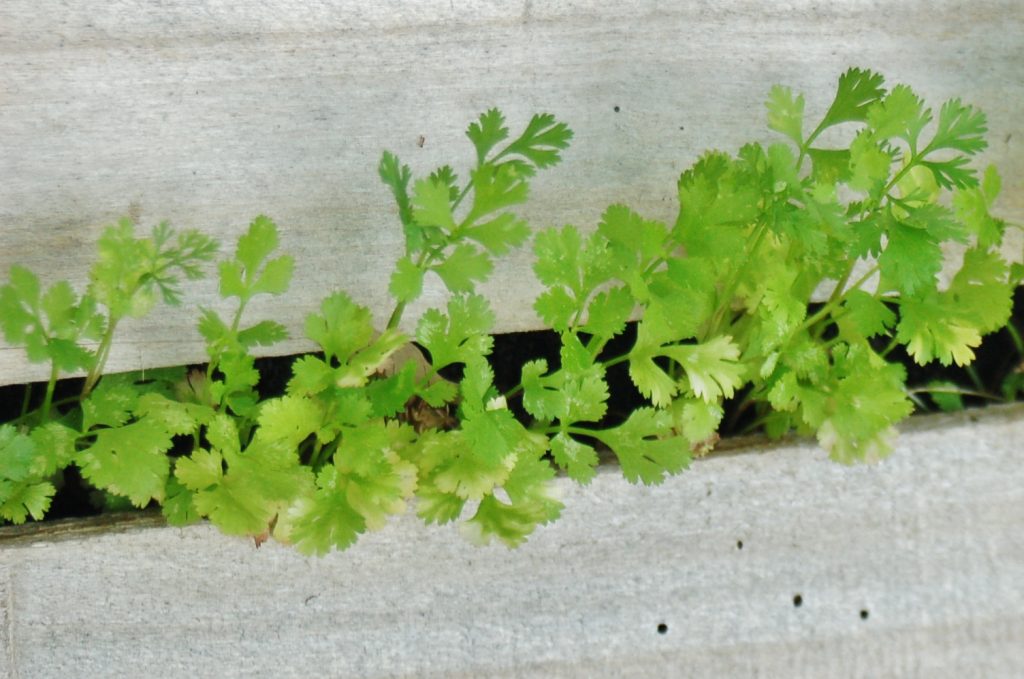 TIP – If you don't have access to fresh herbs you can use dried ones. I have a spice garden growing in the wood pallet we set up in the backyard which is where I picked my herbs. Herbs are for the most part easy to grow and a delicious addition to your meals!