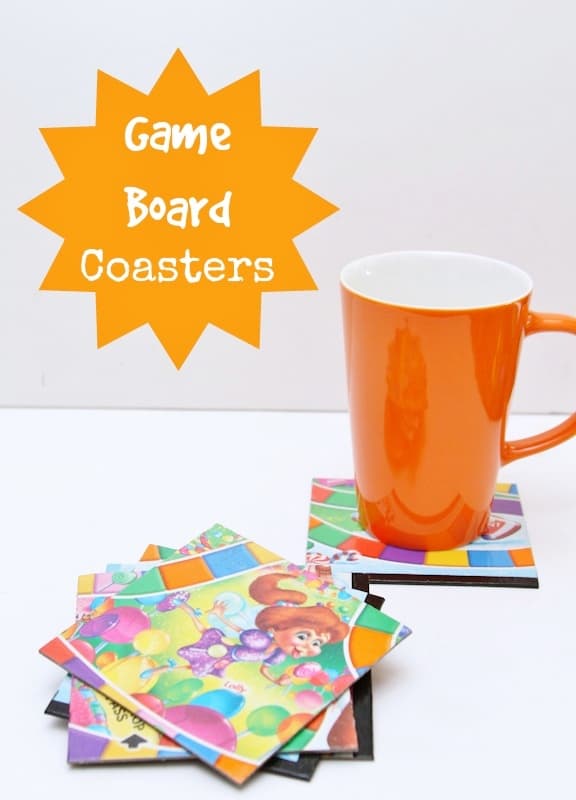 I know summer is the PERFECT time to hit up thrift stores for old games, books, and other school supply items that can be used to work with kids for hands-on activities throughout the year or add to a themed classroom! Some of our teachers this year collected Monopoly money (last year it was Scrabble tiles) so I thought it would be fun to put a spin on the favorite preschool game – Candyland! You can of course use any of your favorite game boards though! You can tweak this idea to anything you want – drink coasters, scavenger hunt pieces, classroom decor, name plates, etc.
Game Board Coaster Supplies: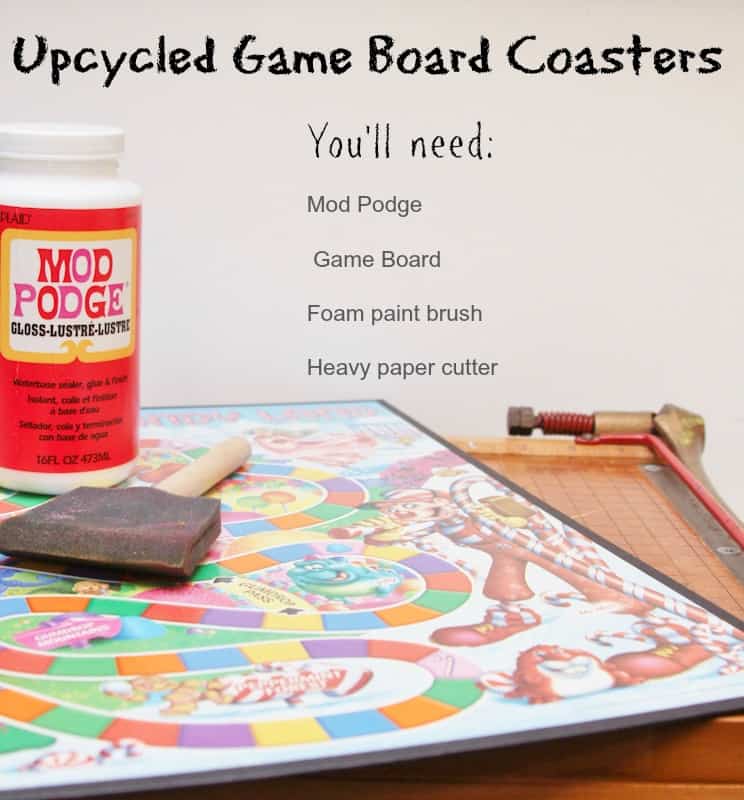 Game Board Coaster Directions:
Step 1: Determine what images on the game board you want for each coaster.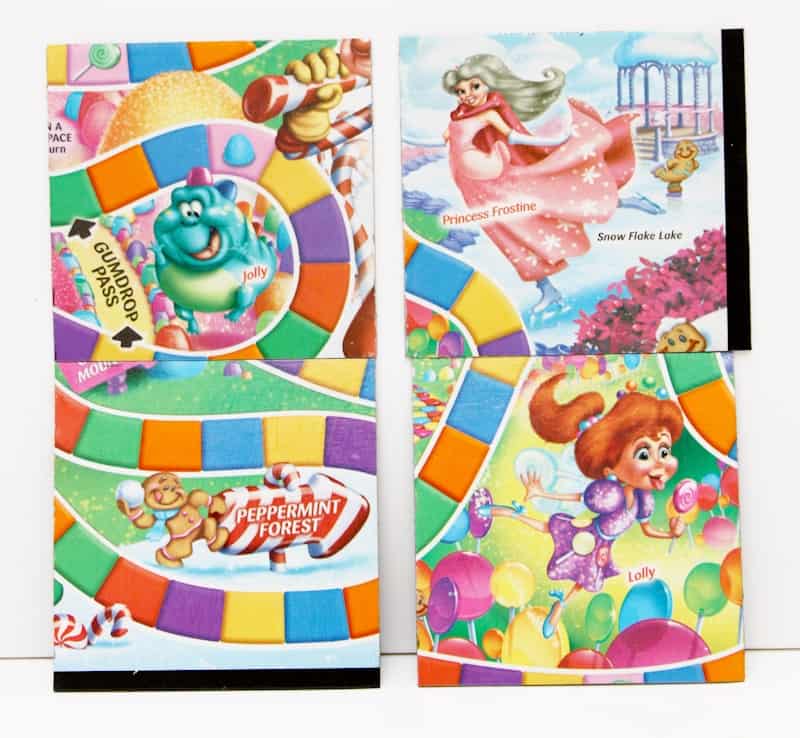 Step 2: Lightly draw a 4"x4" square around the image of your choice.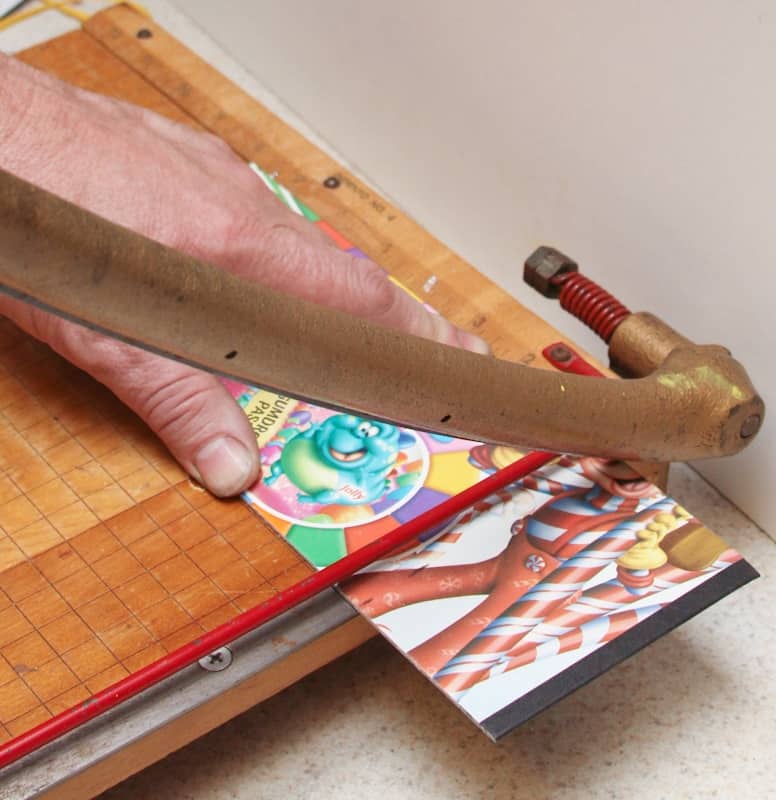 Step 3: Cut out the 4"x4" squares using the heavy duty paper cutter.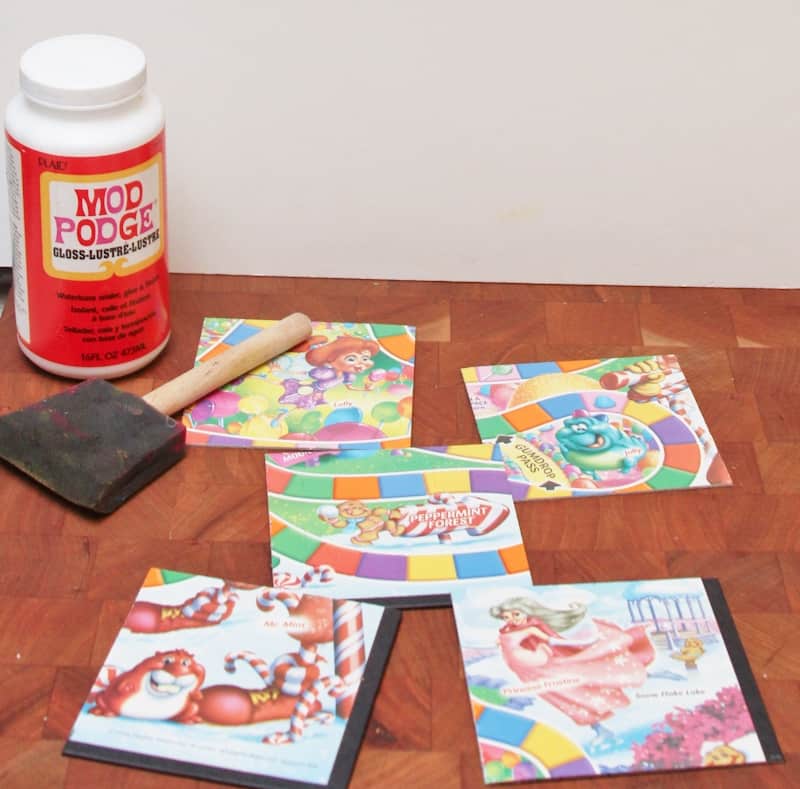 Step 4: Use the foam paintbrush to coat each square (front, back and sides) in a layer of mod podge. Let the squares dry completely and repeat three more times for a total of 4 coats on each game board coaster. Don't forget to dab the sides with mod podge too!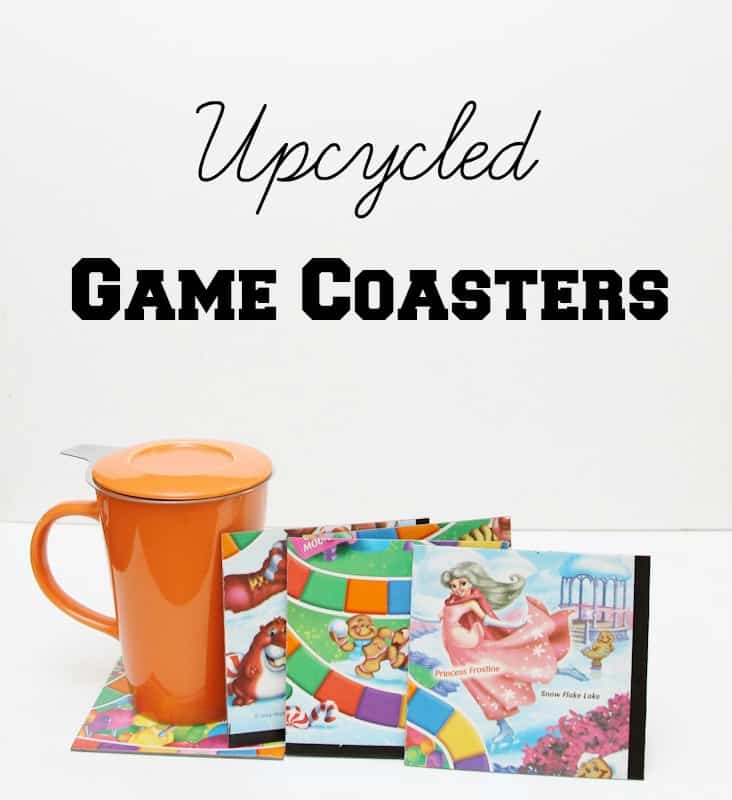 And there you go! Pair this up with a mug and some hot cocoa for a holiday gift, some creative ideas for a classroom activity for teachers, or a fun "game night" idea for kids to make and enjoy!