Upcycled Game Board Coasters – Great Gift for Kids & Teachers
This post may contain affiliate links, view our disclosure policy for details.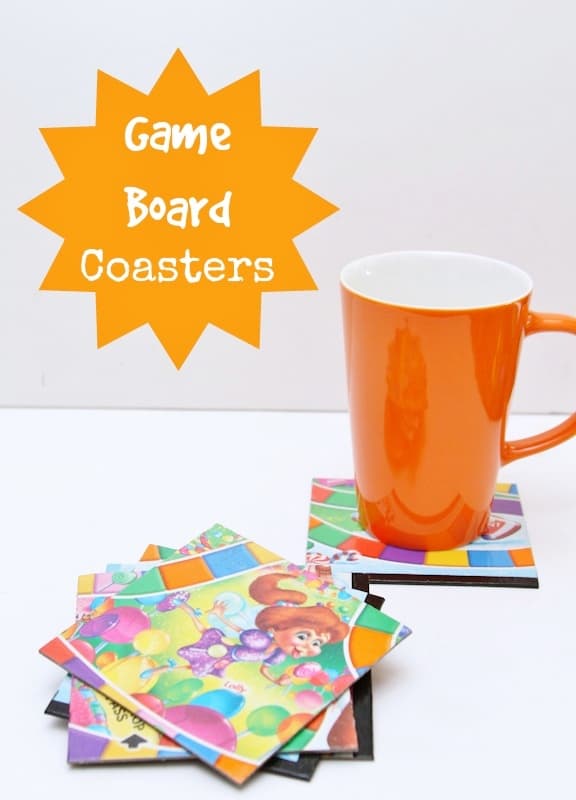 I know summer is the PERFECT time to hit up thrift stores for old games, books, and other school supply items that can be used to work with kids for hands-on activities throughout the year or add to a themed classroom! Some of our teachers this year collected Monopoly money (last year it was Scrabble tiles) so I thought it would be fun to put a spin on the favorite preschool game – Candyland! You can of course use any of your favorite game boards though! You can tweak this idea to anything you want – drink coasters, scavenger hunt pieces, classroom decor, name plates, etc.
Game Board Coaster Supplies: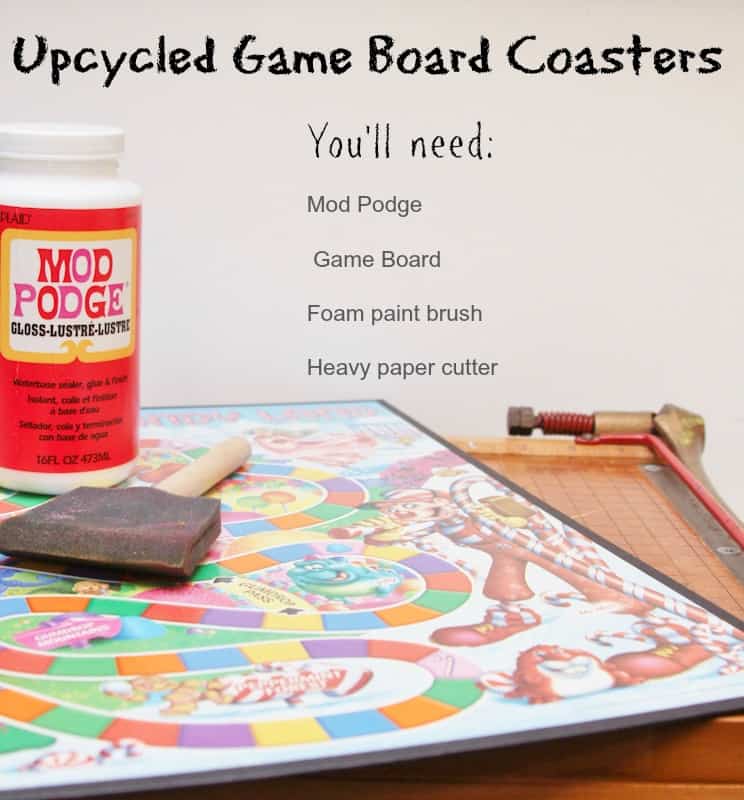 Mod Podge
(Waterproof is best!)
Game Board(s) (hit up your local thrift store!)
Foam Paint Brush

Paper Cutter
Game Board Coaster Directions:
Step 1: Determine what images on the game board you want for each coaster.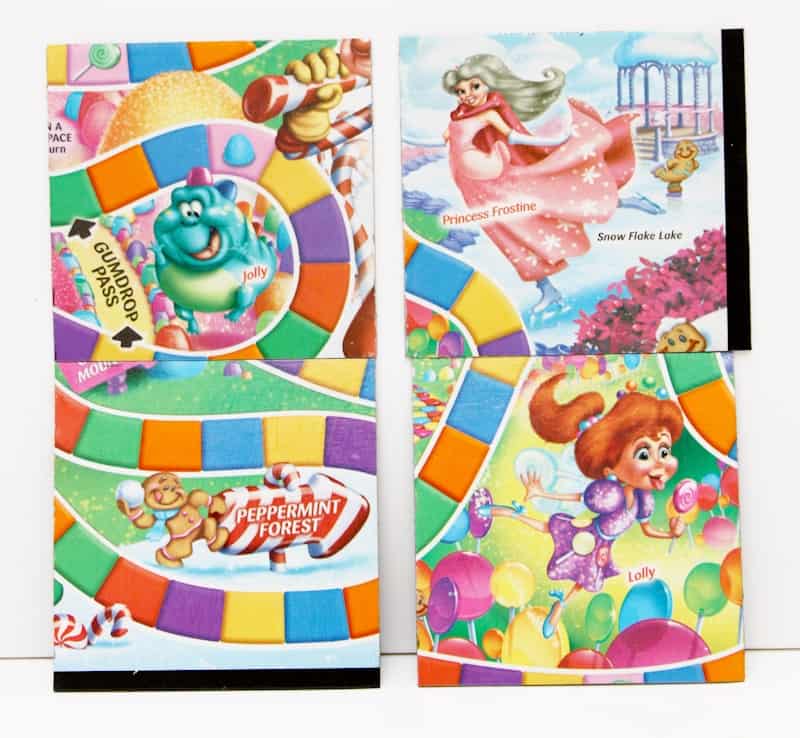 Step 2: Lightly draw a 4"x4" square around the image of your choice.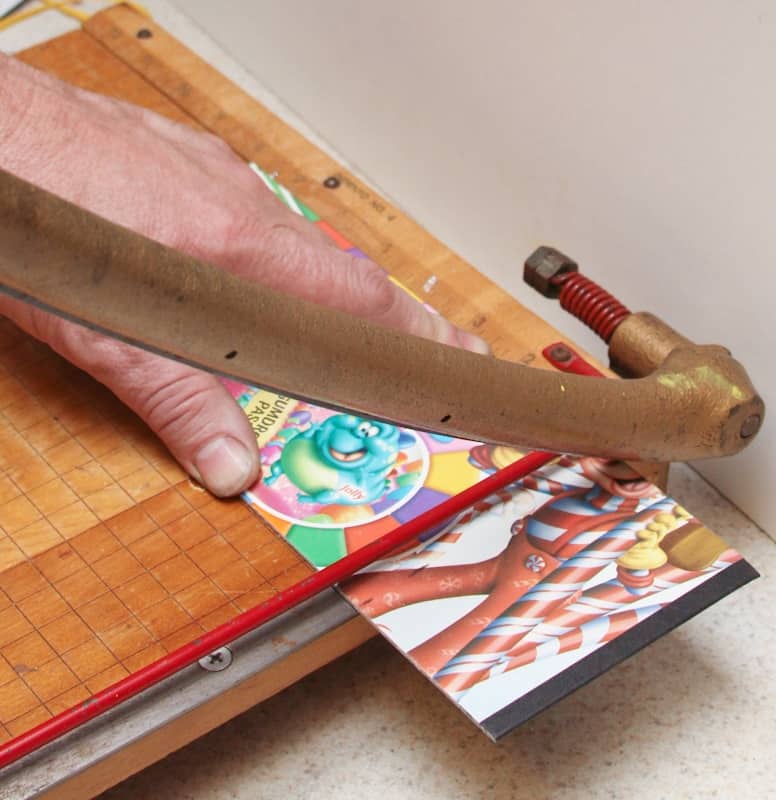 Step 3: Cut out the 4"x4" squares using the heavy duty paper cutter.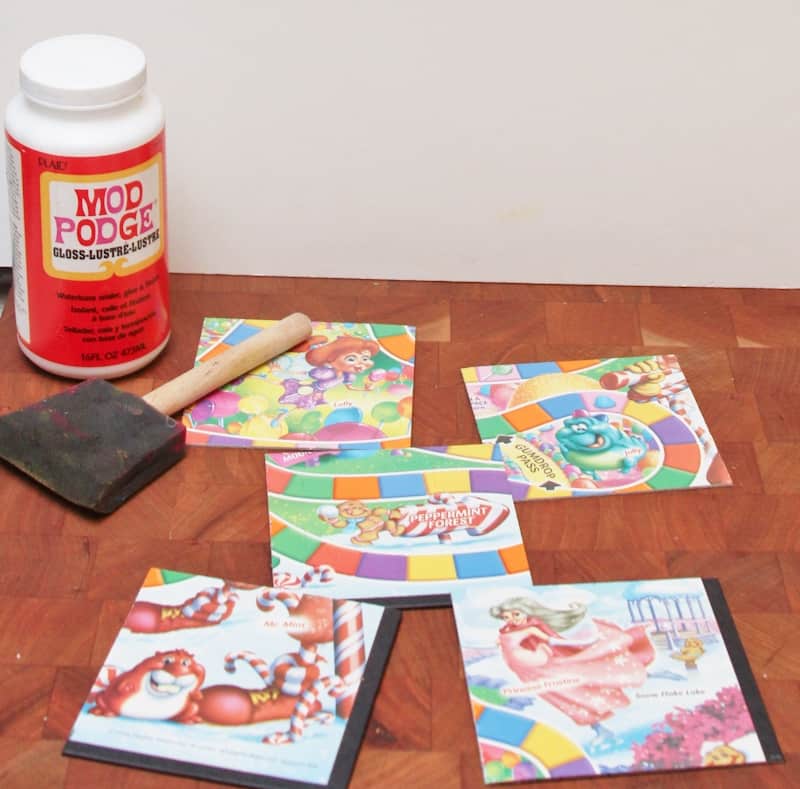 Step 4: Use the foam paintbrush
to coat each square (front, back and sides) in a layer of mod podge
. Let the squares dry completely and repeat three more times for a total of 4 coats on each game board coaster. Don't forget to dab the sides with mod podge too!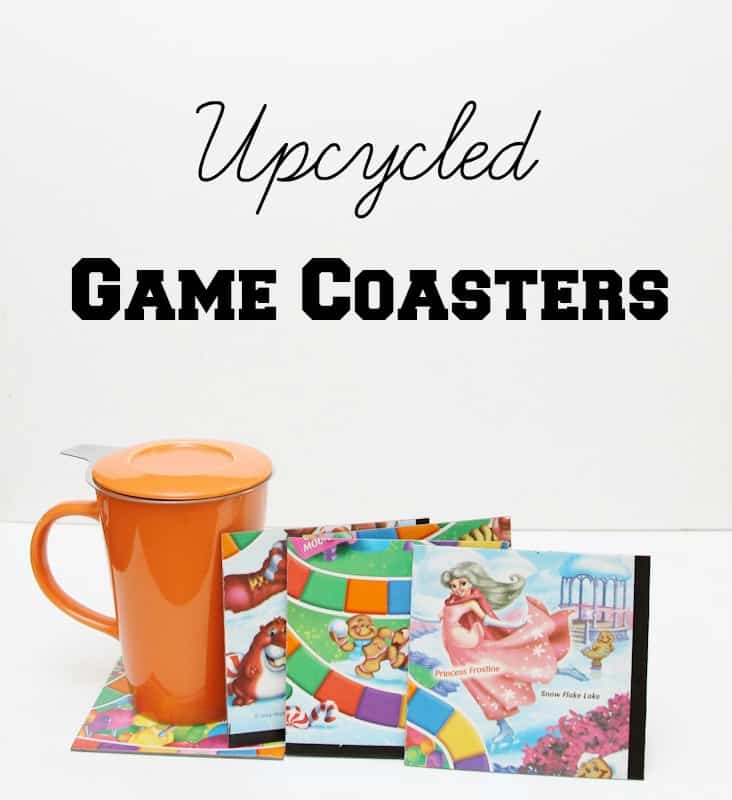 Obviously the biggest issue here is cups that sweat and damaging your coasters, right!? So you have several ways to go about fixing this. You can literally stick the game board pieces face up to a small square of plexiglass. You can make sure to use a good waterproof mod podge and/or seal it with an acrylic sealer! (my recommendation since getting plexi glass in the right size is a pain – especially for a simple kid's activity!) You can also wrap your coaster in a square of contact paper to help provide a moisture proof barrier for your drink coaster.
And there you go! Pair this up with a mug and some hot cocoa for a holiday gift, some creative ideas for a classroom activity for teachers, or a fun "game night" idea for kids to make and enjoy!