How to Make Lilac Syrup – Foraging Edible Flowers
This post may contain affiliate links, view our disclosure policy for details.
I have been learning so much about foraging mushrooms and wild plants the past year or two – it's a whole different world to learn about! So this year my focus was on edible weeds and edible flowers. We spent a weekend harvesting lilac flowers to make lilac syrup, and dandelions to make dandelion honey.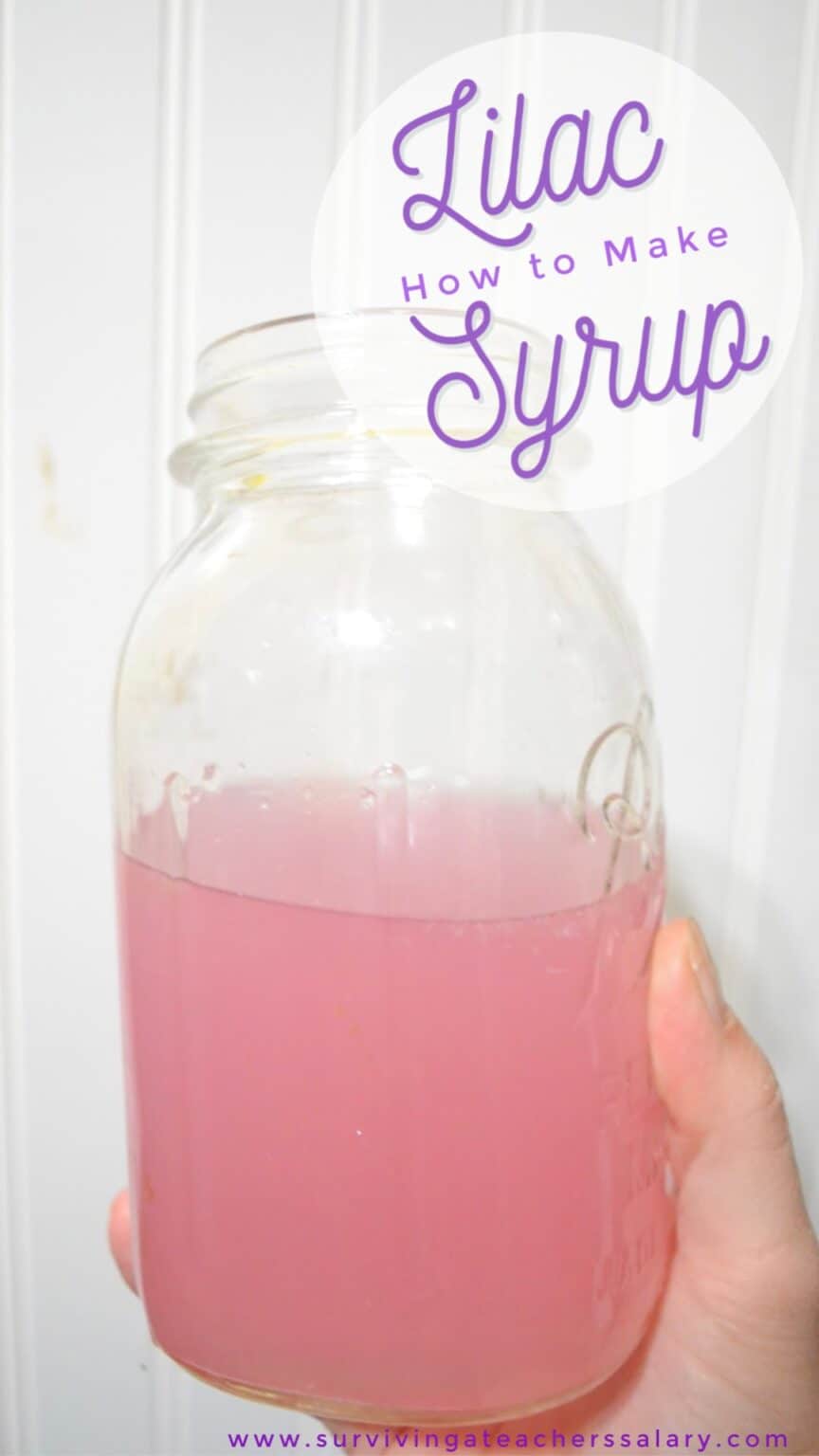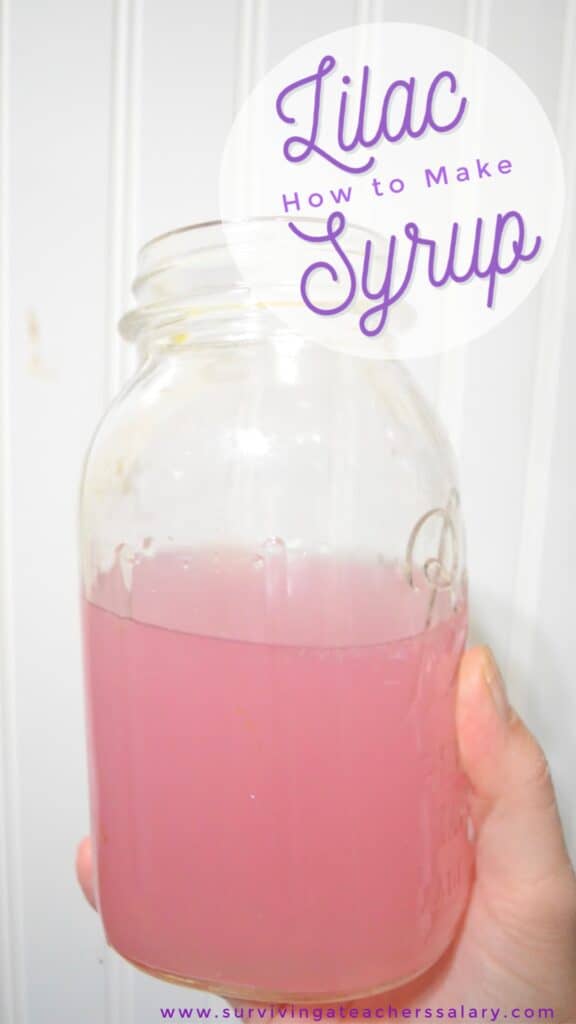 Everything turned out AMAZING! AND the great thing is that you can store your syrup in a mason jar in the refrigerator or can it for later! I can hardly wait for next year's batch of lilac flowers to appear now! The fragrance of lilac flowers is soul capturing! A few years ago I went on a girl's getaway to Mackinac Island during their Lilac Festival and the aroma was unforgettable.
The downside to this is that lilac trees only bloom a few weeks out of every year so sadly you can't make this fresh all year long. You can, however, refrigerate your syrup to make it last longer.
Ingredients for Lilac Syrup:
water

sugar

lilac flowers
It's that simple! At the bottom of this post you can print out a recipe card to keep with you in the kitchen to make sure you don't miss any steps in making lilac syrup – but it's really easy! Below are some tips I learned this year while picking lilac flowers for my syrup.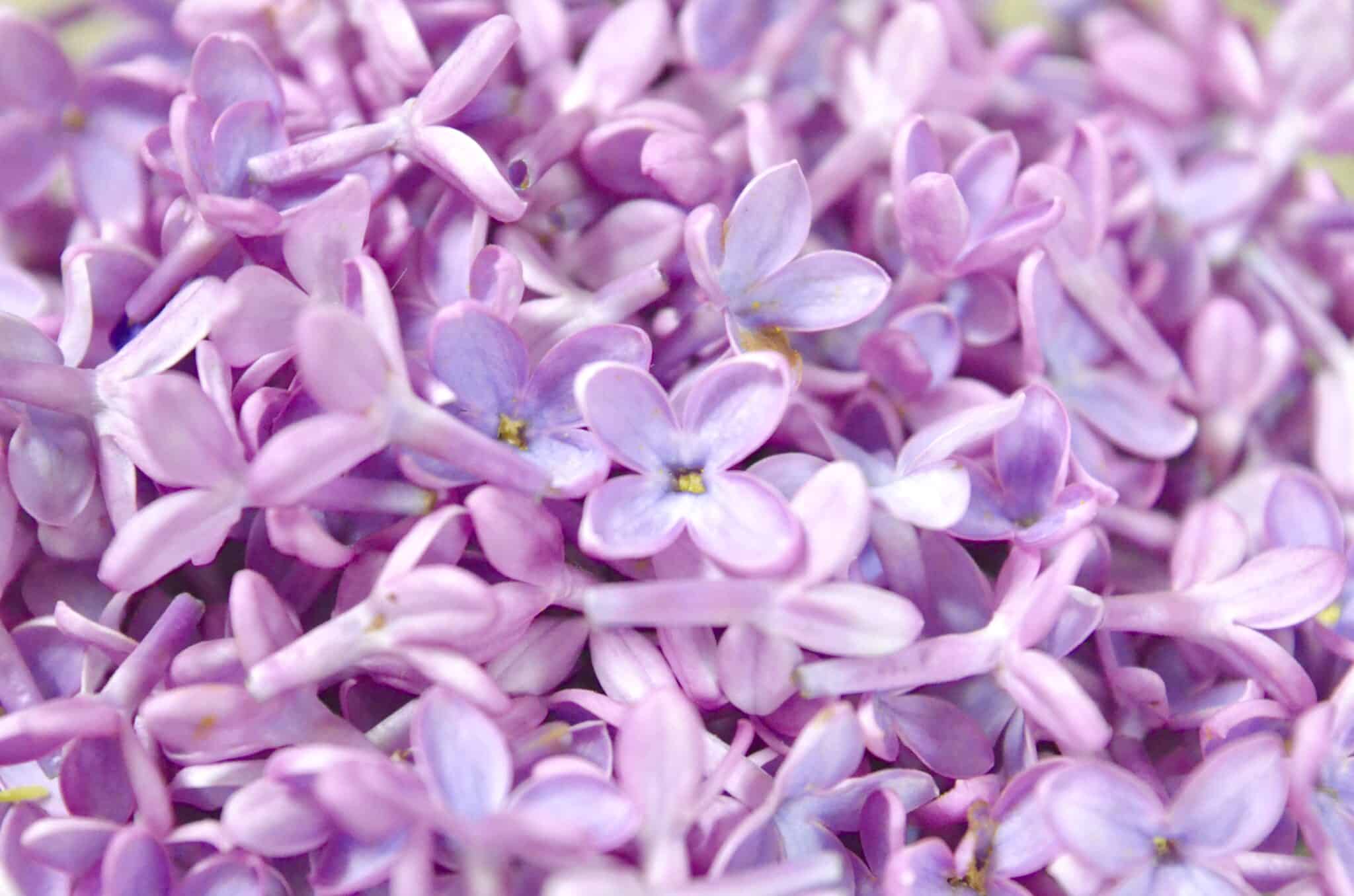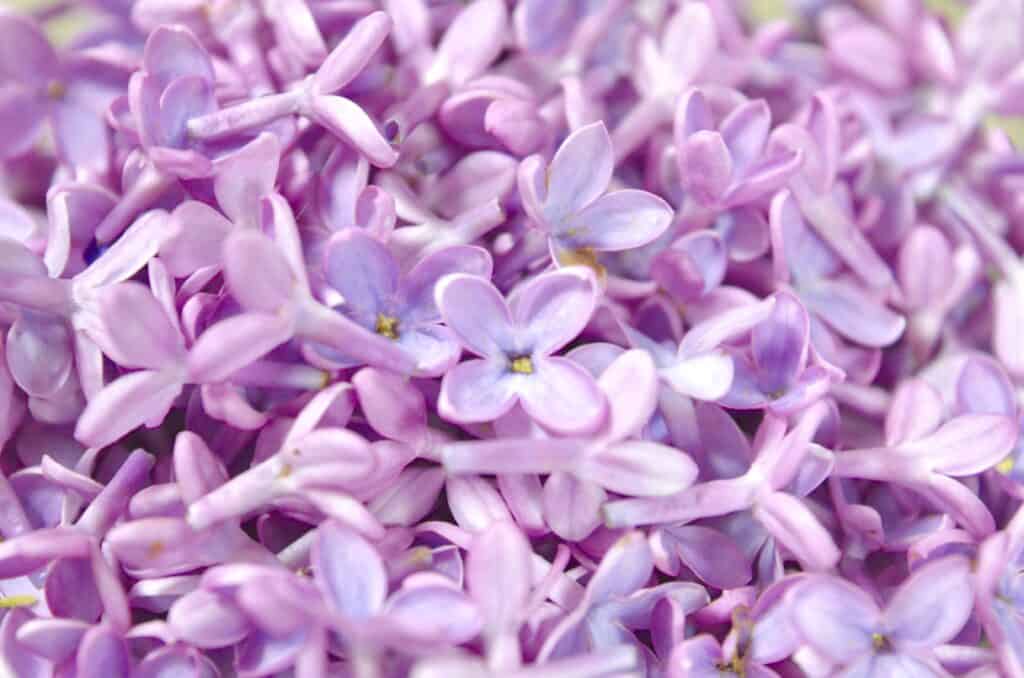 Tips for Foraging Lilac Flowers:
This year was my first year doing something other than sniffing my lilac flowers! They smell AMAZING but last only a few short weeks each year. I tried two different batches of lilac syrup – one batch with brand new fresh lilac flower blooms and one batch with flowers that were well into bloom and ready to die. What a HUGE difference in flavor!
I definitely recommend that you pick the brand new fresh lilac flowers just after they've opened for the best flavor!
Pick the newest freshest flowers

Remove any green from the flower

Process immediately or leave in the refrigerator
The best way to use your lilac flowers for freshness is to make your lilac syrup right away. Although you can leave the lilac flowers in the refrigerator overnight if needed.
Just fill up a large bowl or colander with fresh lilac flowers, then get settled into a chair to process them!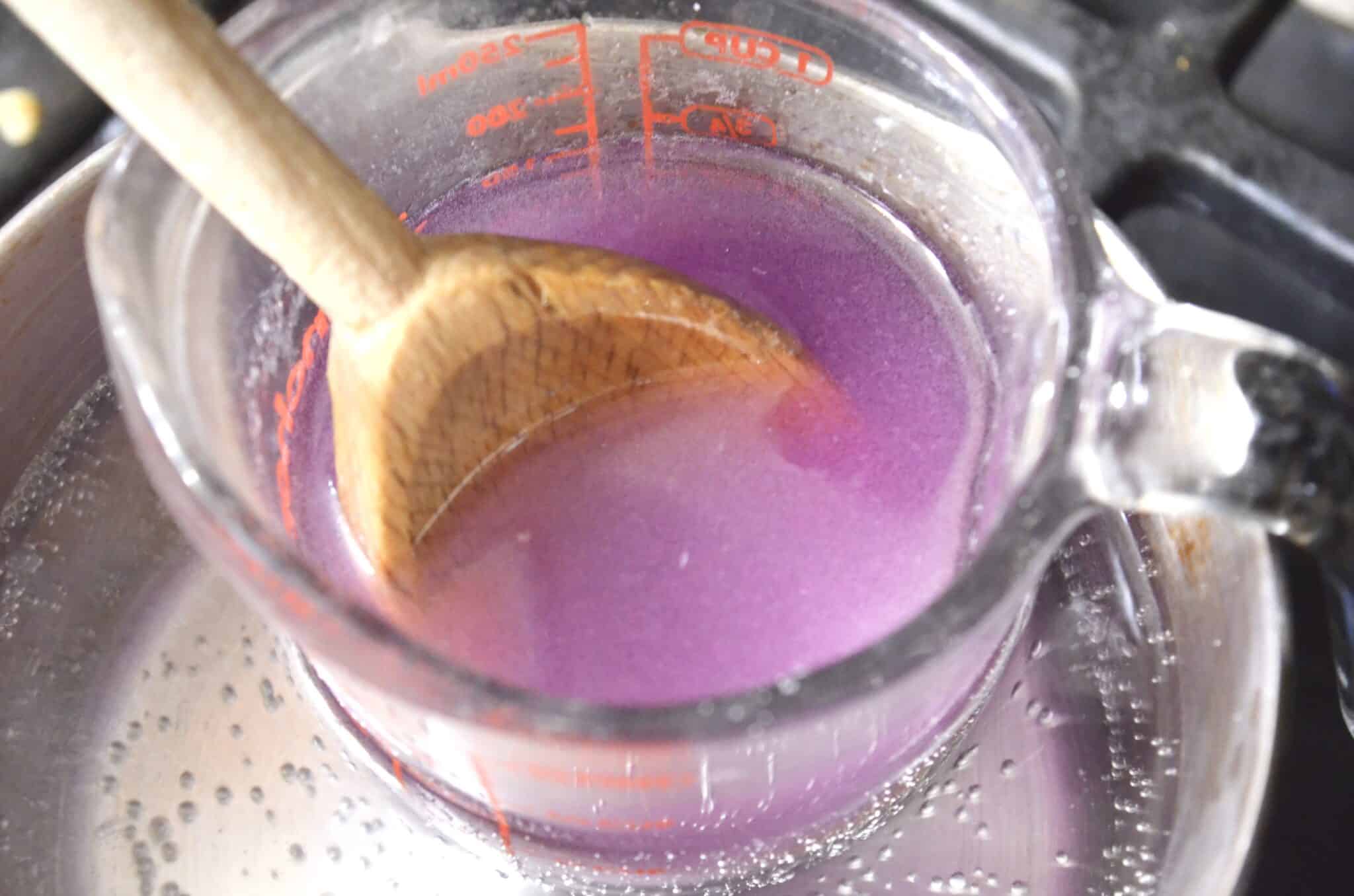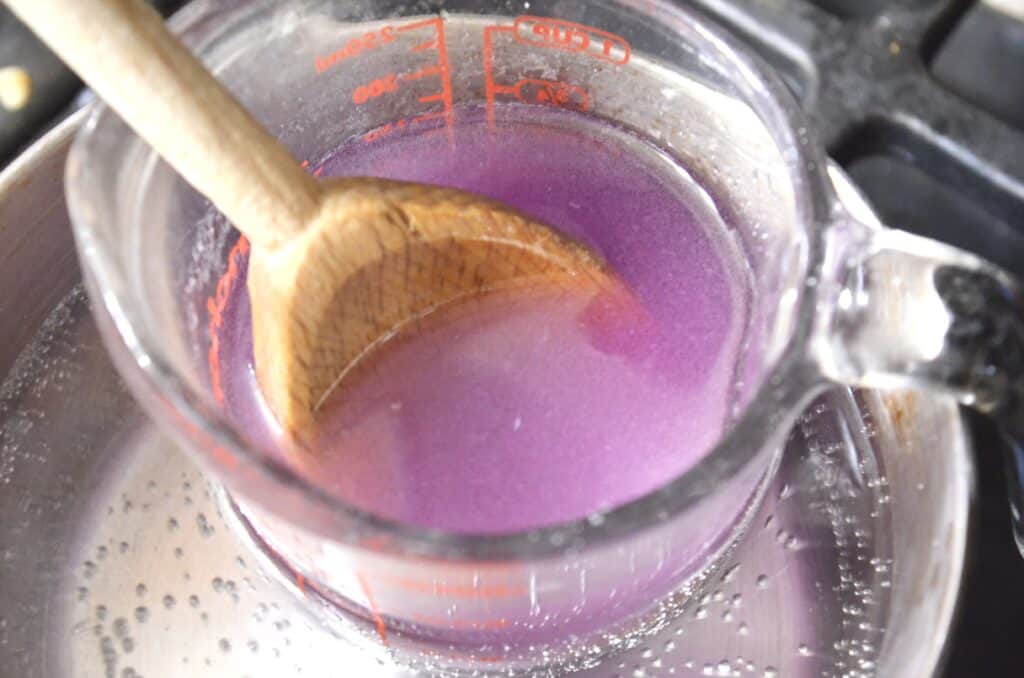 Pay close attention to the color of your lilac syrup as you make it! It has the most amazing beautiful colors to match the light floral taste! It's so delicious!
Recommended Books on Foraging:
How to Make Fresh Lilac Lemonade Recipe:
Mix one part lilac syrup with 4 parts lemonade and you'll have a delicious lightly floral beverage! You can choose to make the lemonade fresh or grab a bottle at the store for convenience!
Add a splash of vodka if you want – for adults only!
Below you can print out this simple recipe and take it straight to the kitchen with you!
Yield: 1 jar
How to Make Lilac Syrup for Lemonade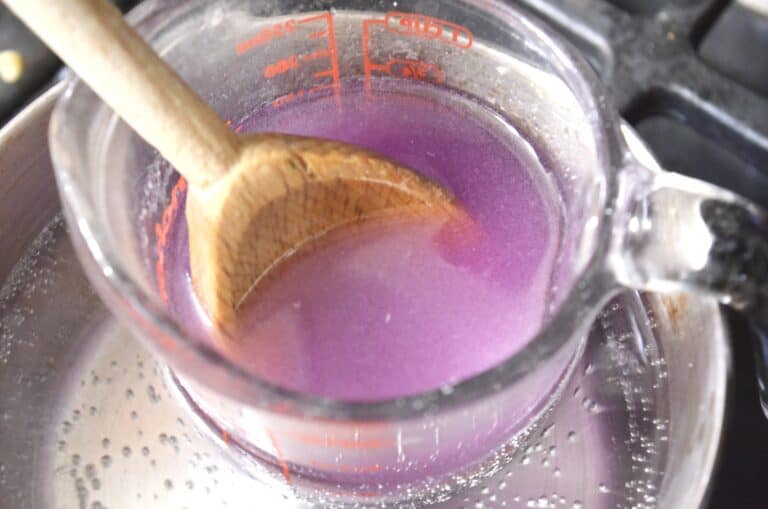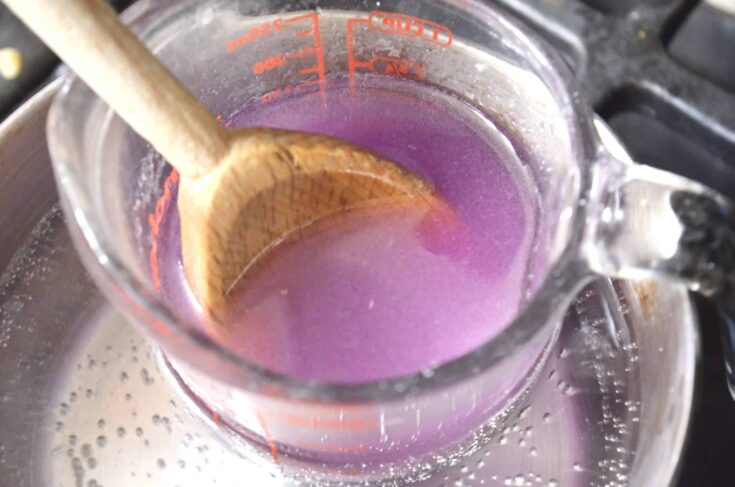 Easy lilac syrup for lemonade.
Additional Time
6 hours
3 seconds
Total Time
6 hours
50 minutes
3 seconds
Ingredients
2 cups of water
2 cups of sugar
1 cup of lilac flowers
OPTIONAL: 4 blackberries
Instructions
Pick fresh lilac flowers and remove any green stems.
Combine 2 cups of water, 2 cups of sugar, 1 cup of fresh lilac flowers and 3 blackberries if desired for color.
Bring to a hard boil, mixing sugar well to dissolve.
Turn off heat and cool completely.
Strain syrup to remove flowers and berries.
Notes
To make lilac lemonade add 1 part lilac syrup to 4 parts lemonade.
Other Nature Activities: