Ideas on How to Make a Beach Sensory Bin for Preschool Play
This post may contain affiliate links, view our disclosure policy for details.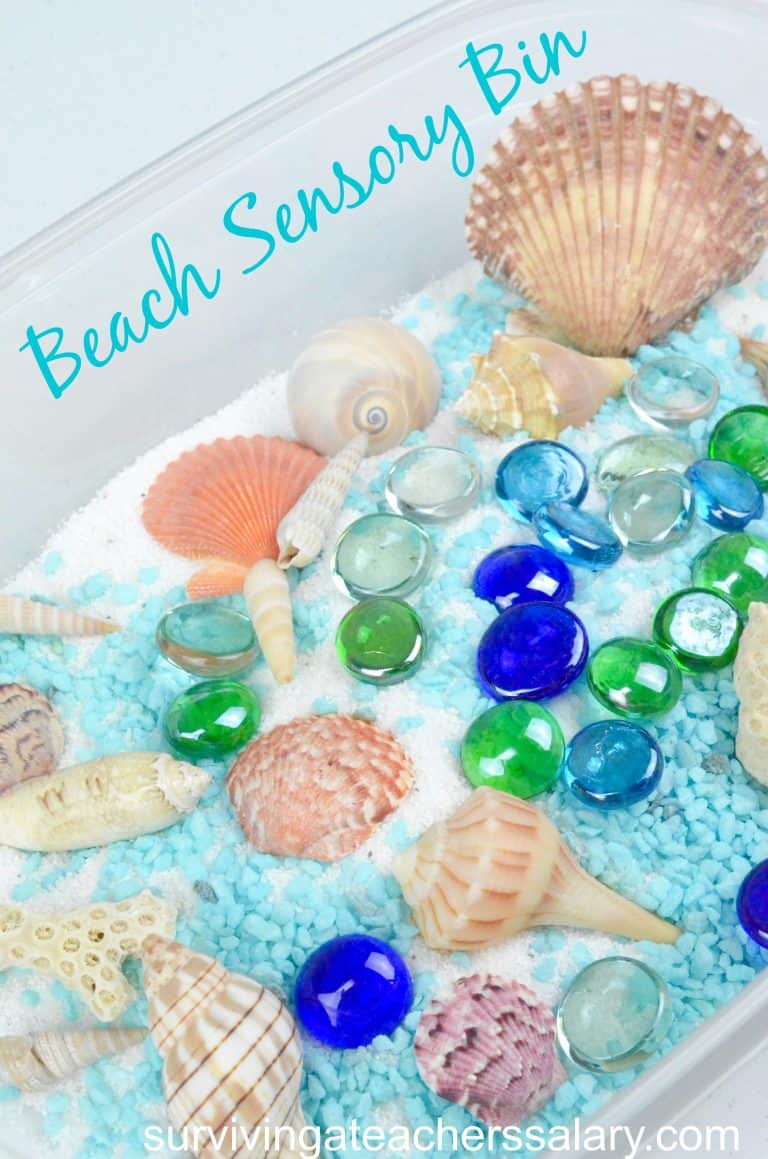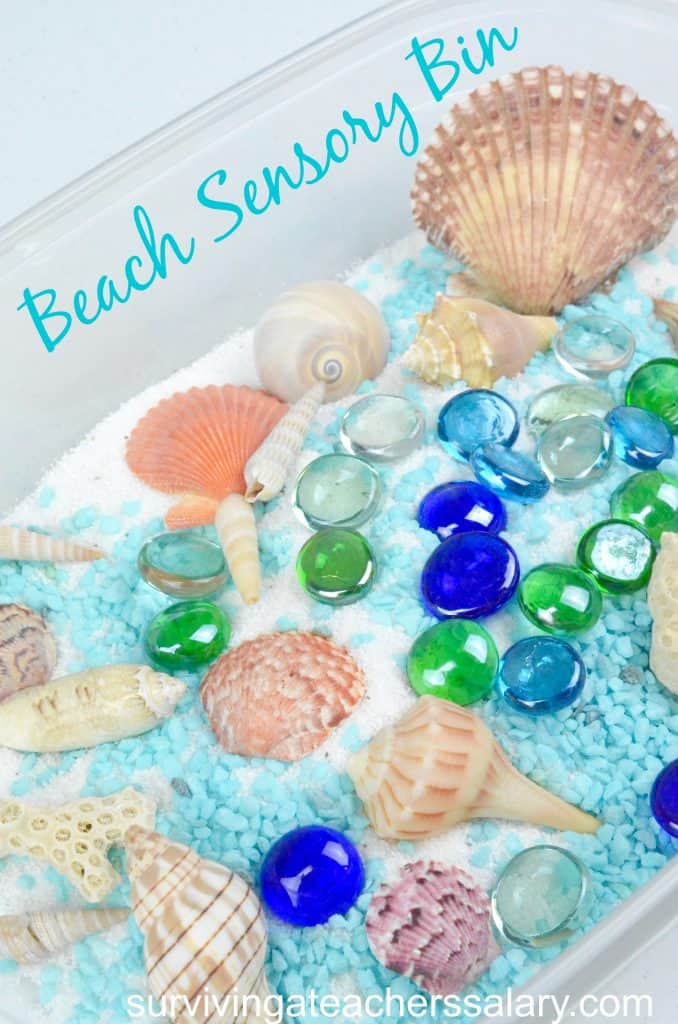 This preschool play beach sensory bin makes me want to travel to the ocean! I grew up in Florida near the beaches and now I live in a completely land locked state. I'm not going to lie – this sensory bin is relaxing even for adults, not just for preschool play!
Below are some ideas that you can add to your beach sensory bin! Bonus points if you add salt water to it!
Beach Sensory Bin Materials: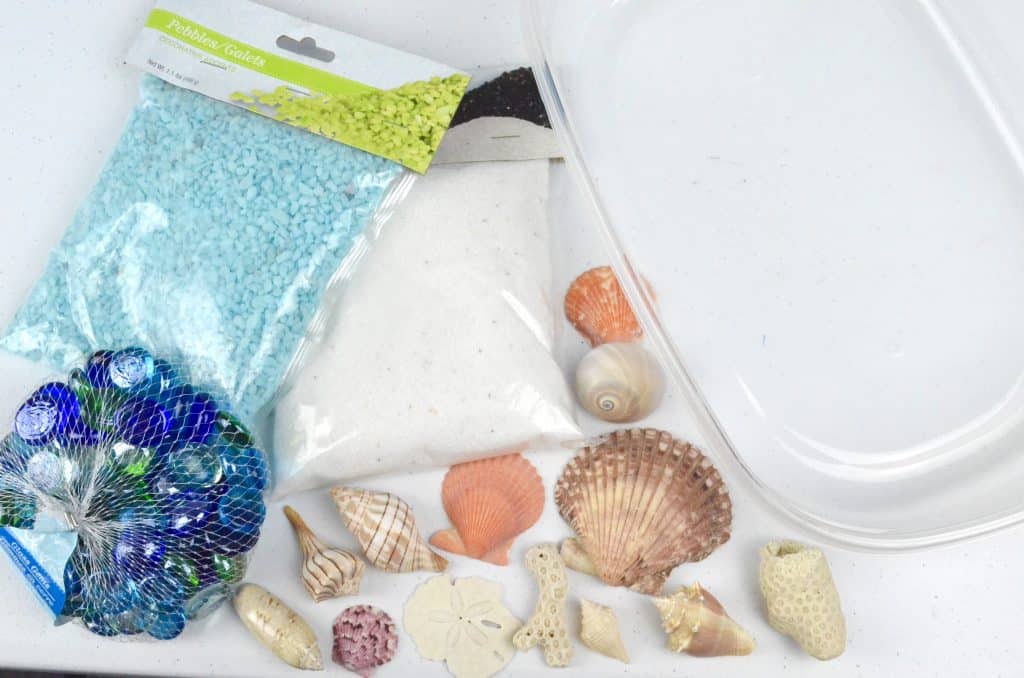 *storage container
*white sand
*seashells

*blue, green, and/or clear glass beads
*small pebbles / rocks
*water (optional)
*small aquatic animal toys
I picked up most of my supplies at the Dollar Tree (one of my fav places for sensory supplies!) although some of the seashells I actually have had in my craft supply stash from my childhood growing up in Florida.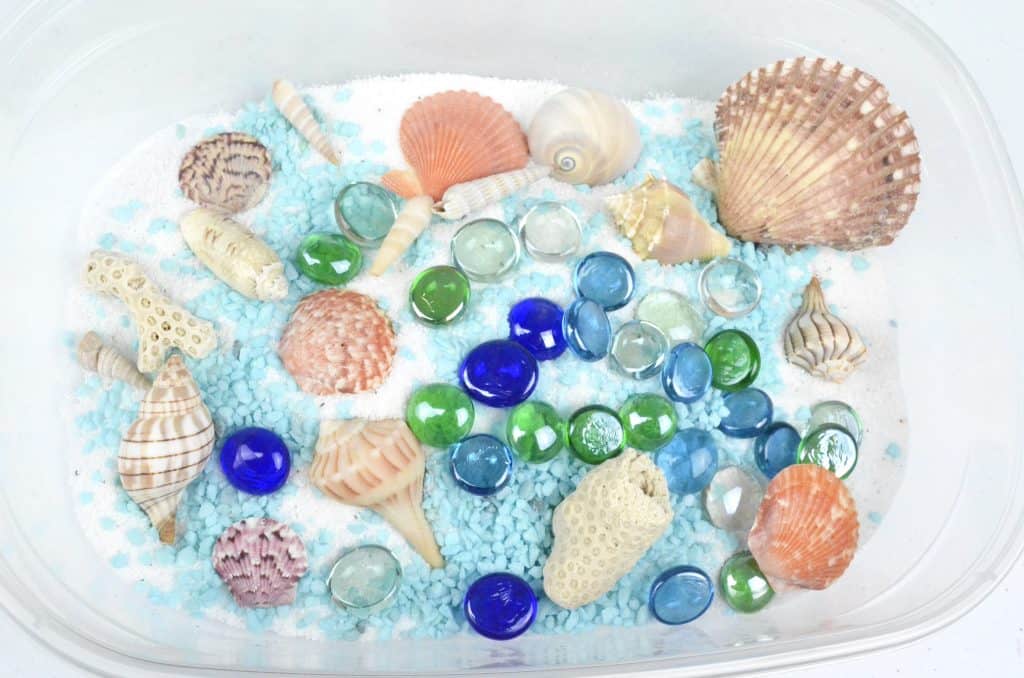 Pour in your white sand and pebbles. Add seashells, water animals, glass beads, sponges, or anything else that you would like in your beach sensory bin! I don't have any animals in mine because I wanted it to look like a seashore!
Add water if you want some animals in it – just know that it's a little messier!
Aquatic Animals for your Sensory Bin:
*sharks

*whales

*dolphins
*crabs
*turtles

*fish
*seahorses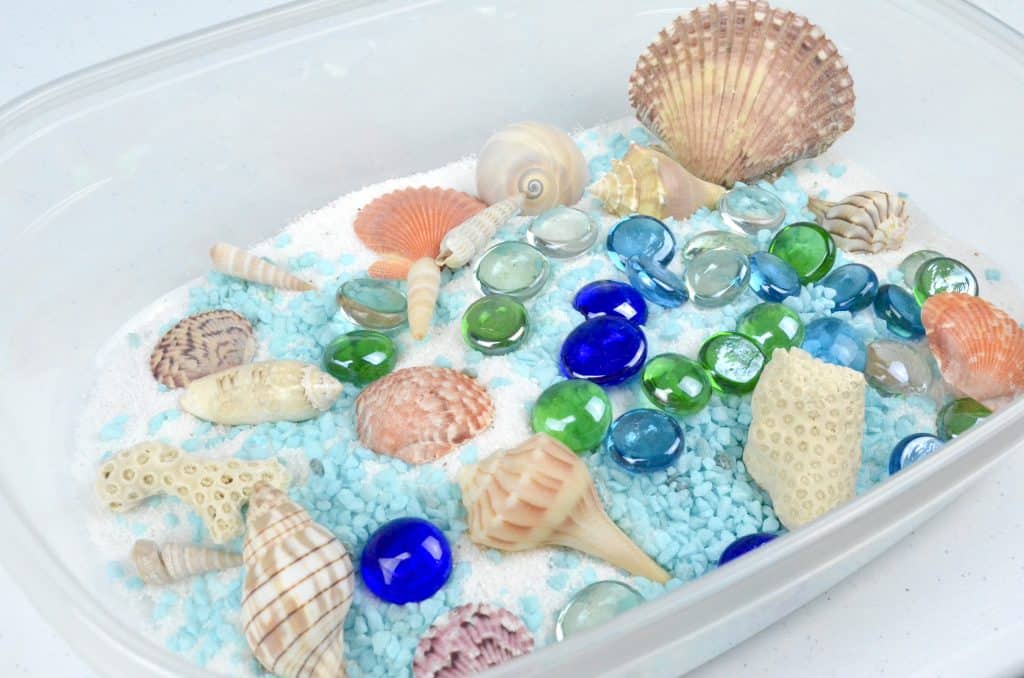 That's it! Create a tiny sized one for your office desk or put it in a glass bowl in your bathroom! It's beautiful decoration and offers a sensory experience!
Other Sensory Activities: