DIY Harry Potter Hogsmeade Sign & Ceramic House Redo
This post may contain affiliate links, view our disclosure policy for details.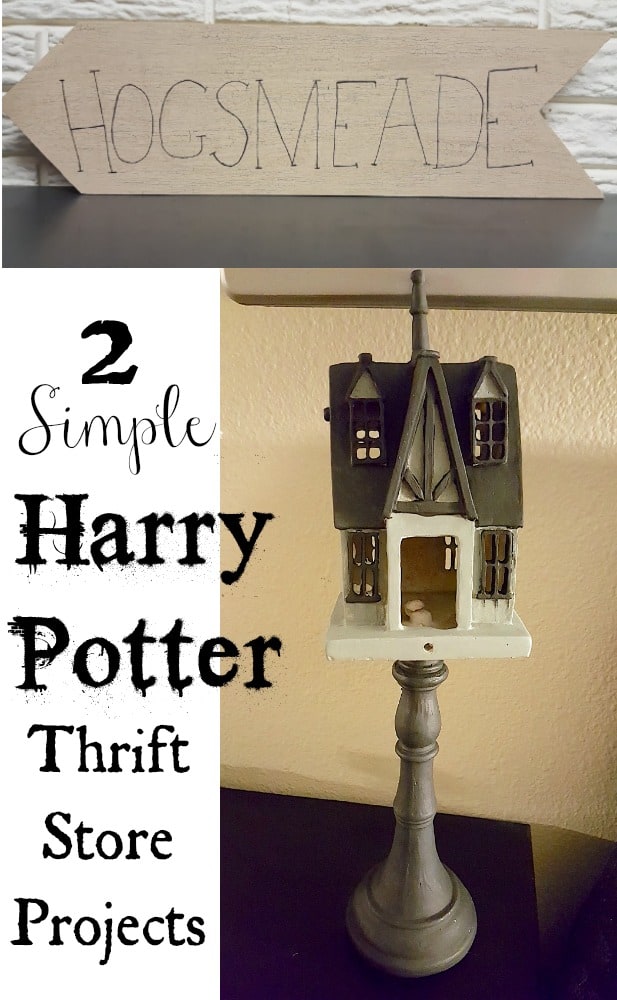 This holiday season we are having a Harry Potter Holiday and are turning our house into a magical world of wizards and everything else that goes along with being a Potter fan. But like most of you we're on a tight budget and can't spend thousands (or even hundreds!) of dollars decorating our house. In fact right now it looks like the entire house of decor will cost under $30 – most of which are remote control tea lights for the floating candles along with a few other small supplies!
SO I've been eagerly hitting up our thrift store every chance I get and scouring for things I can turn into Harry Potter themed decorations – and this day I found 2! An old ceramic garden house statue thing and a wooden Outhouse sign – both which would bring a little bit of a Hogsmeade feel into the house.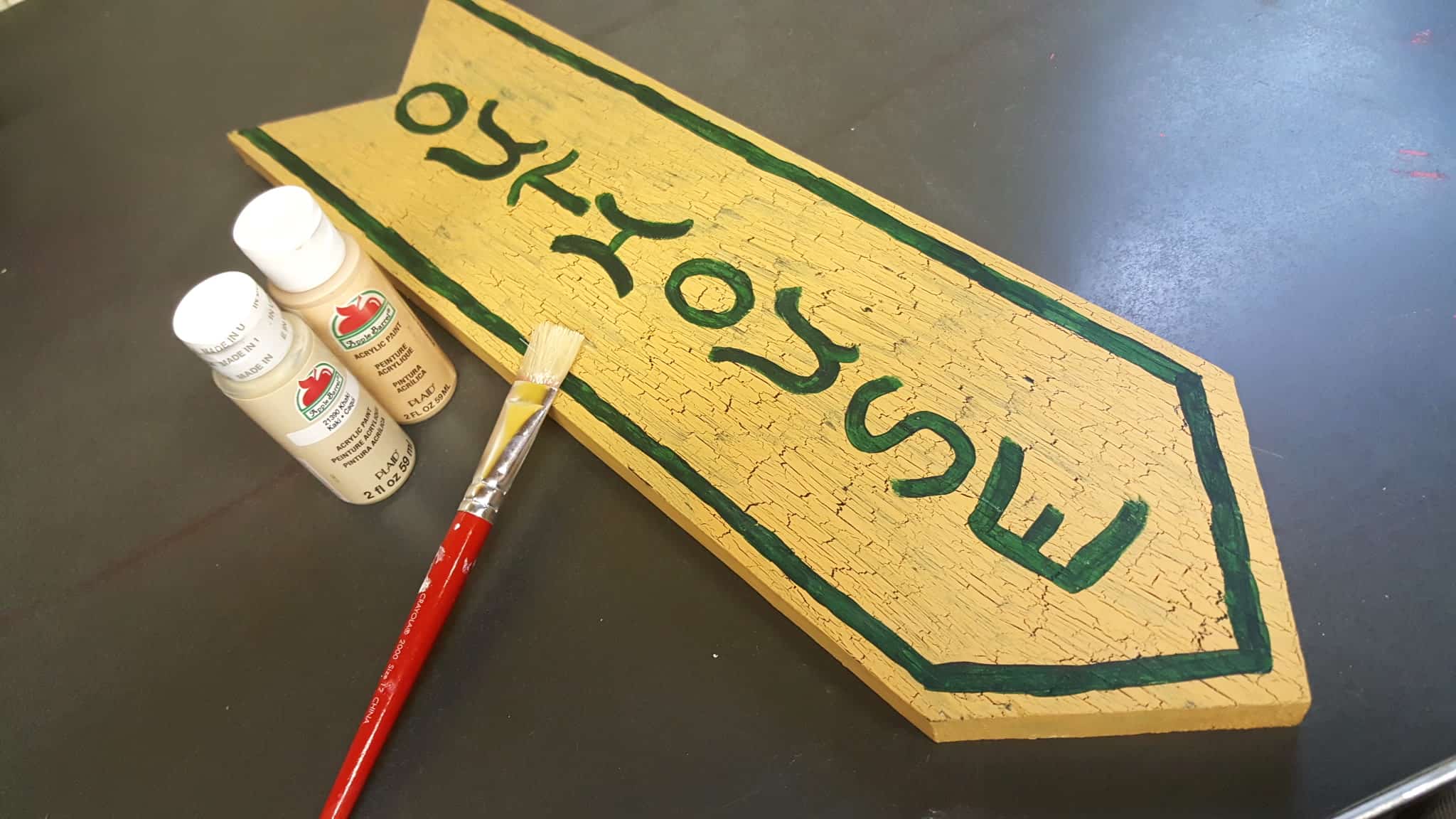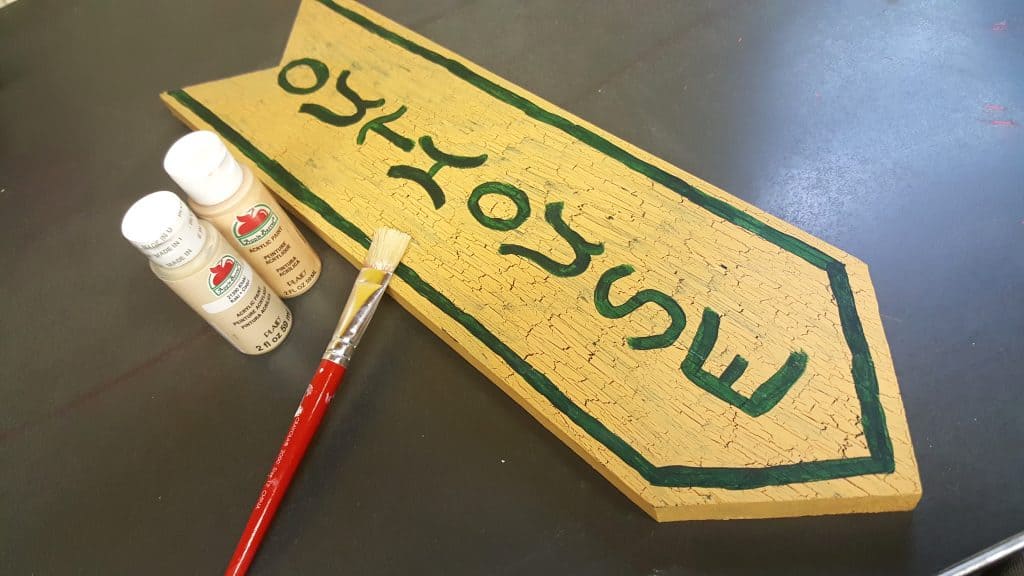 I picked up this rather hideous looking Outhouse sign at the thrift store for $.50 and thankfully I could see past the design because I wanted to turn it into a Hogsmeade sign!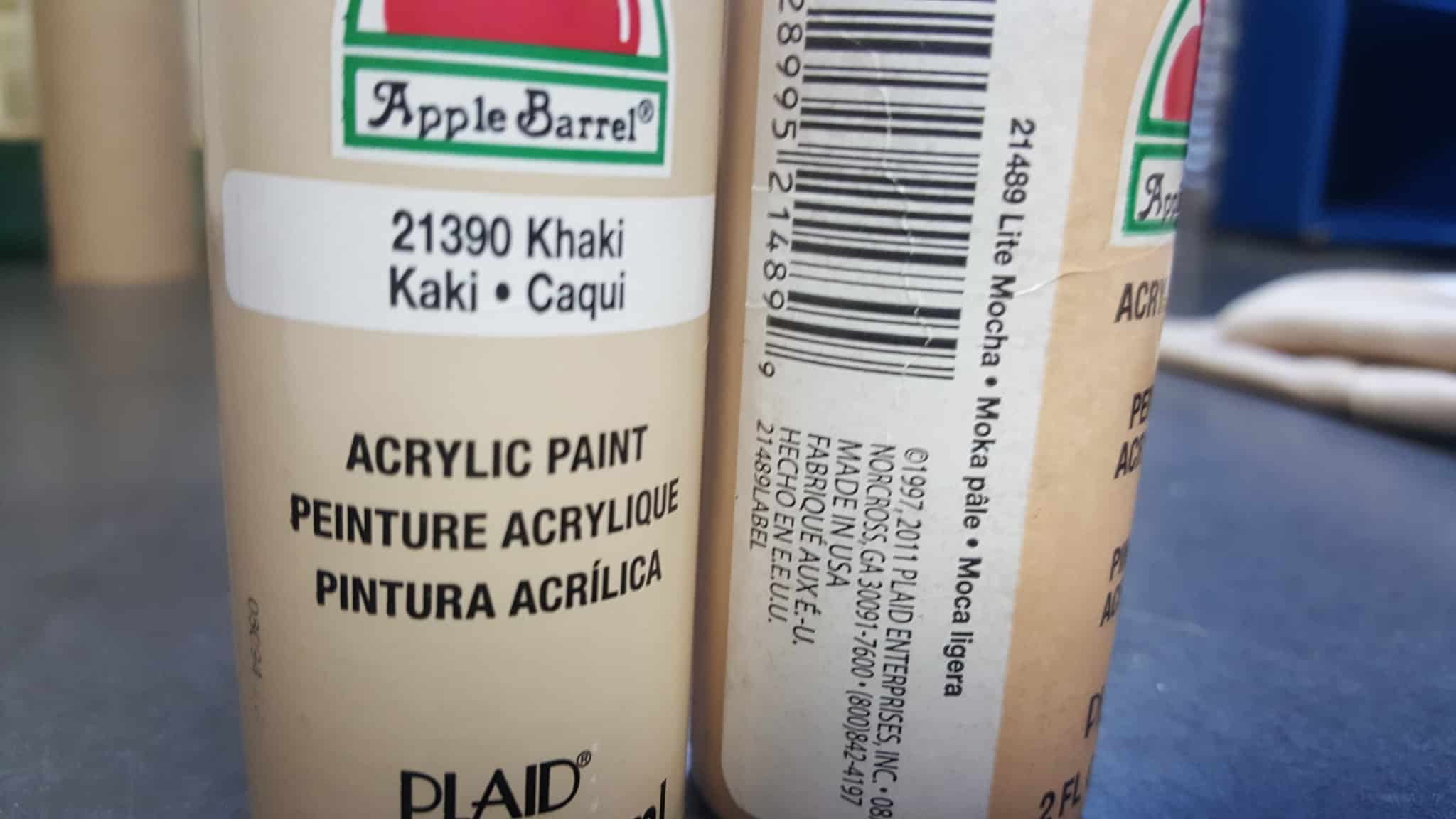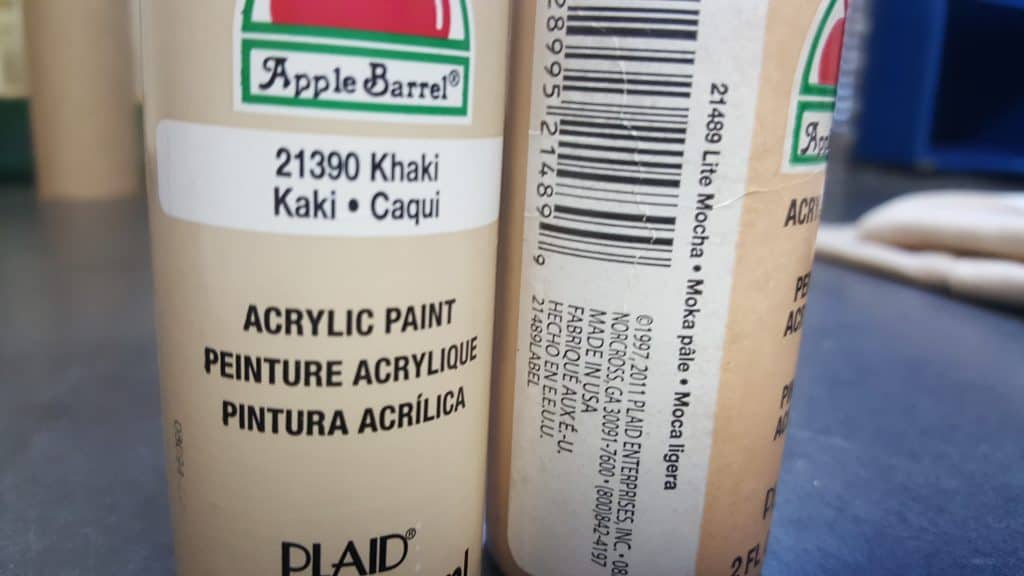 These are the 2 exact acrylic paints that I used for my sign – I just painted right over the original artwork.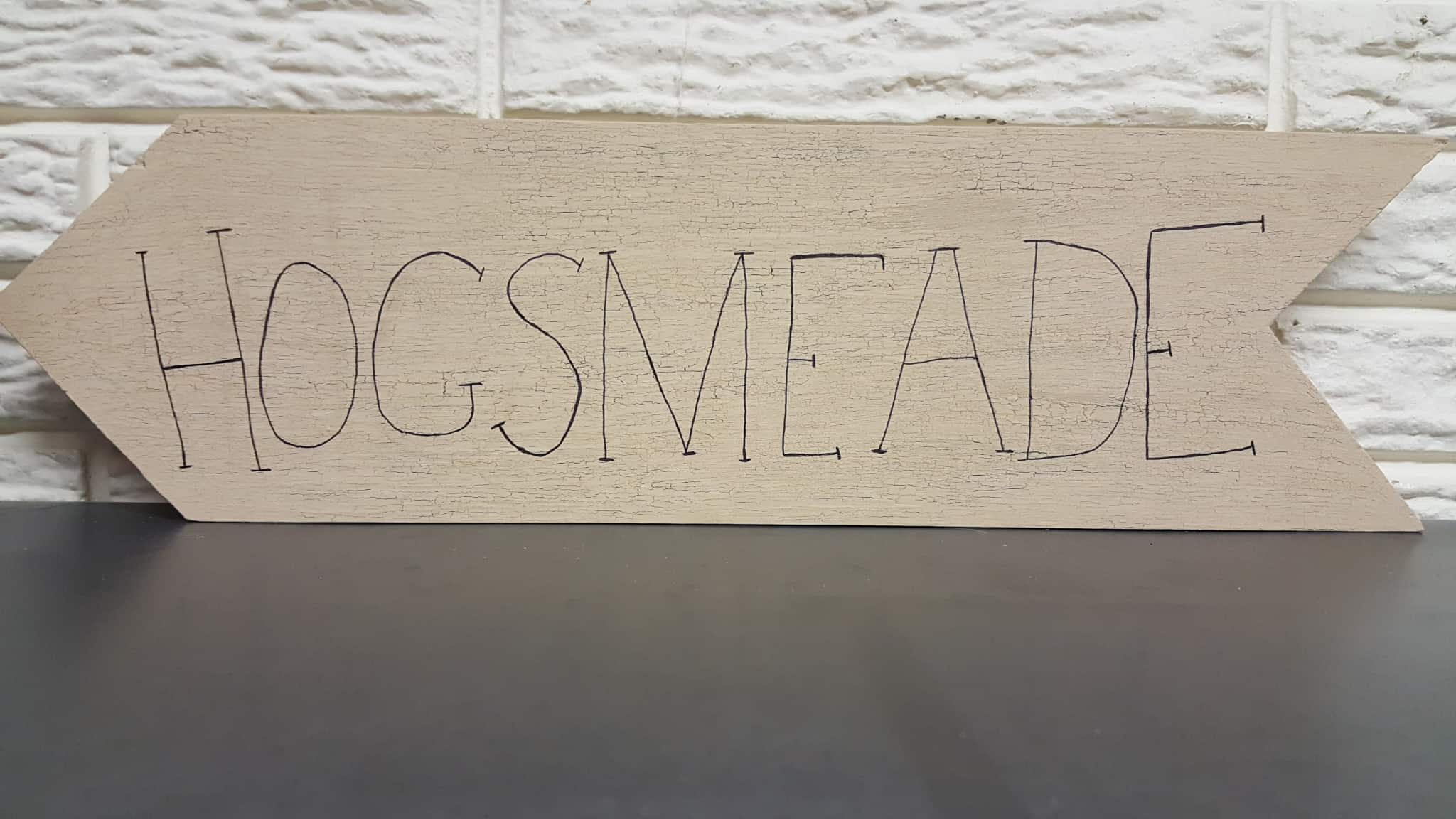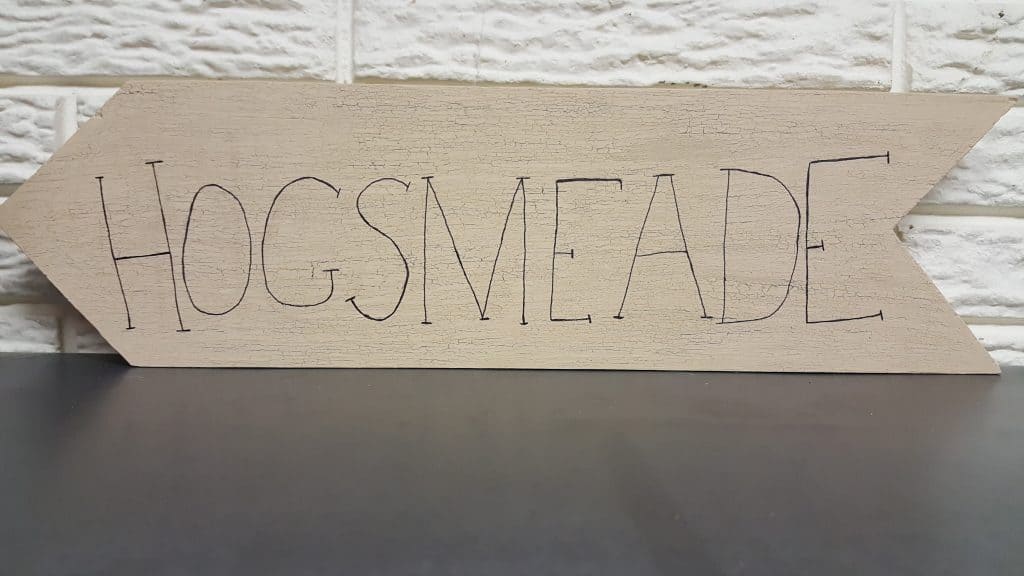 Then I used an ultra fine Sharpie marker and wrote the word "Hogsmeade" on the sign! The entire thing literally took me less than 10 minutes to make.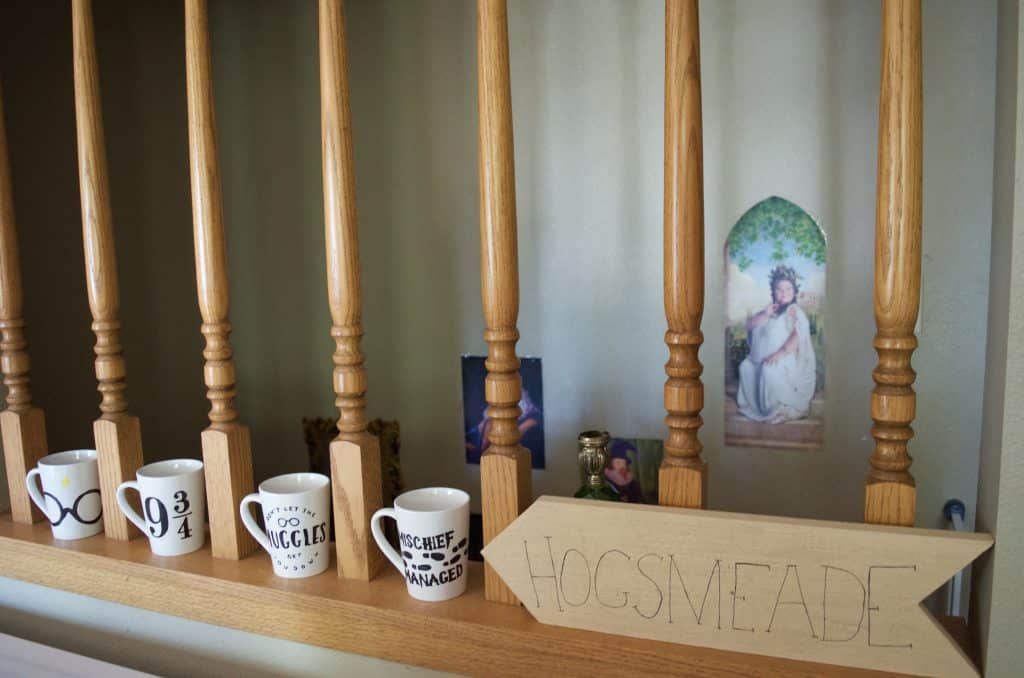 Voila! That's it! I settled on displaying it in my kitchen next to the Harry Potter themed coffee mugs that I made!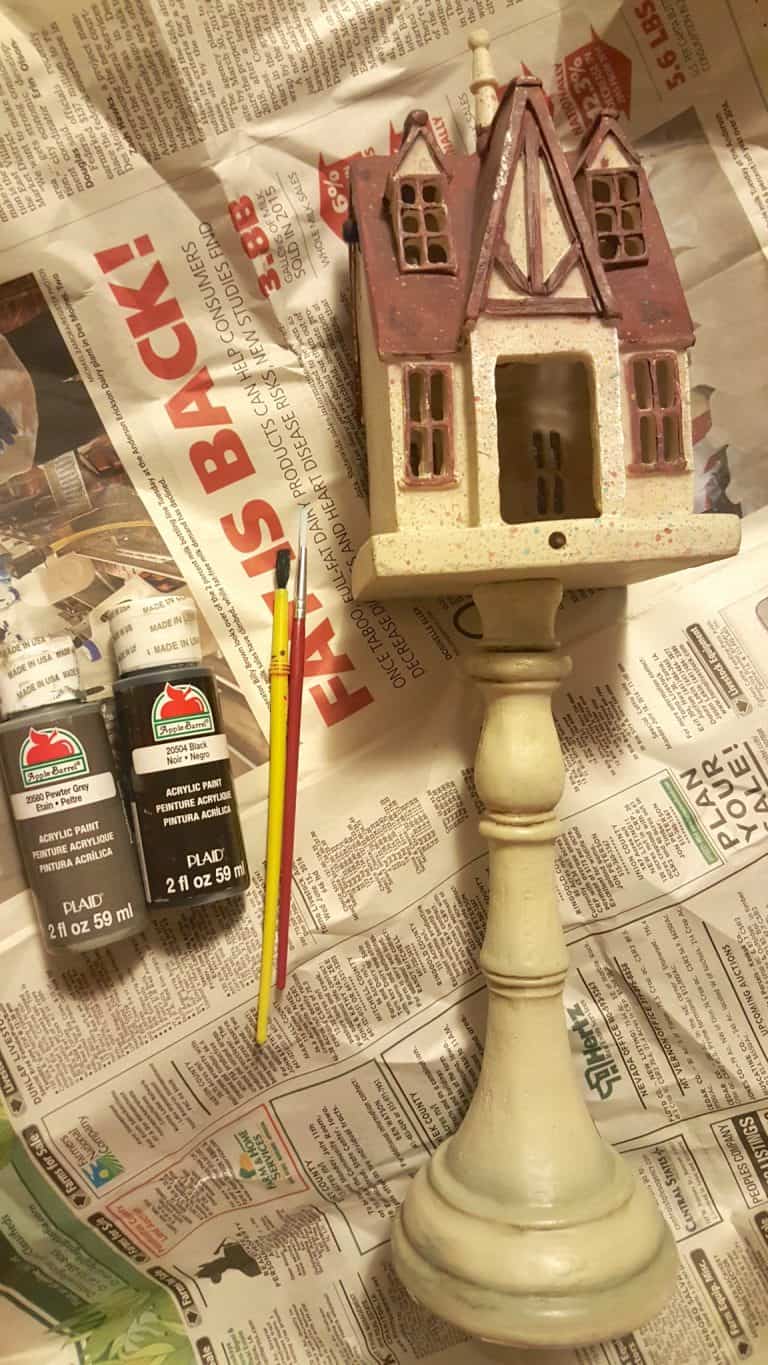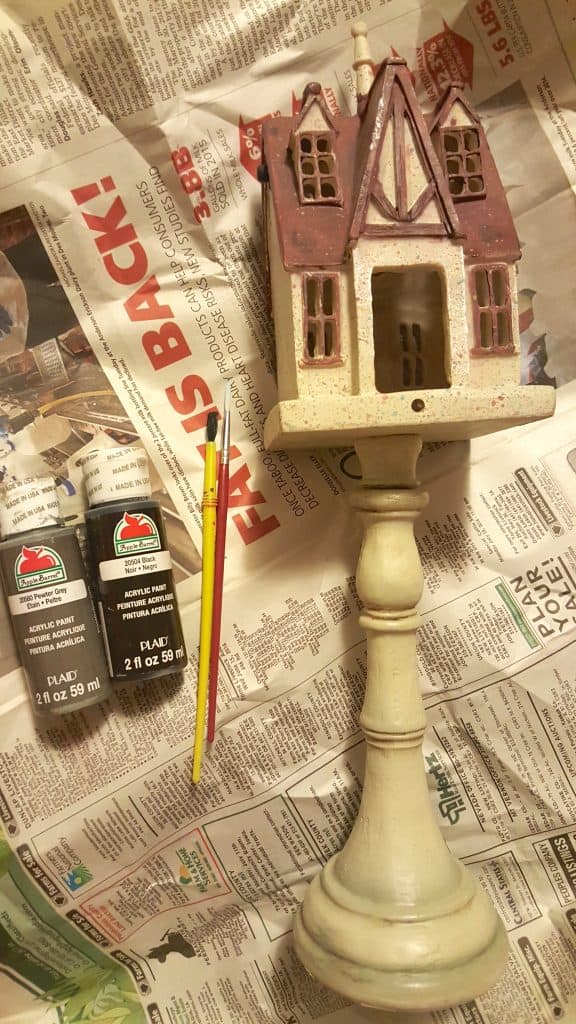 Also while I was at the thrift store I came across this little garden statue house ceramic for $1 and thought it was perfect for a Hogsmeade village decor! I used some black and grey acrylic paint and turned it into this: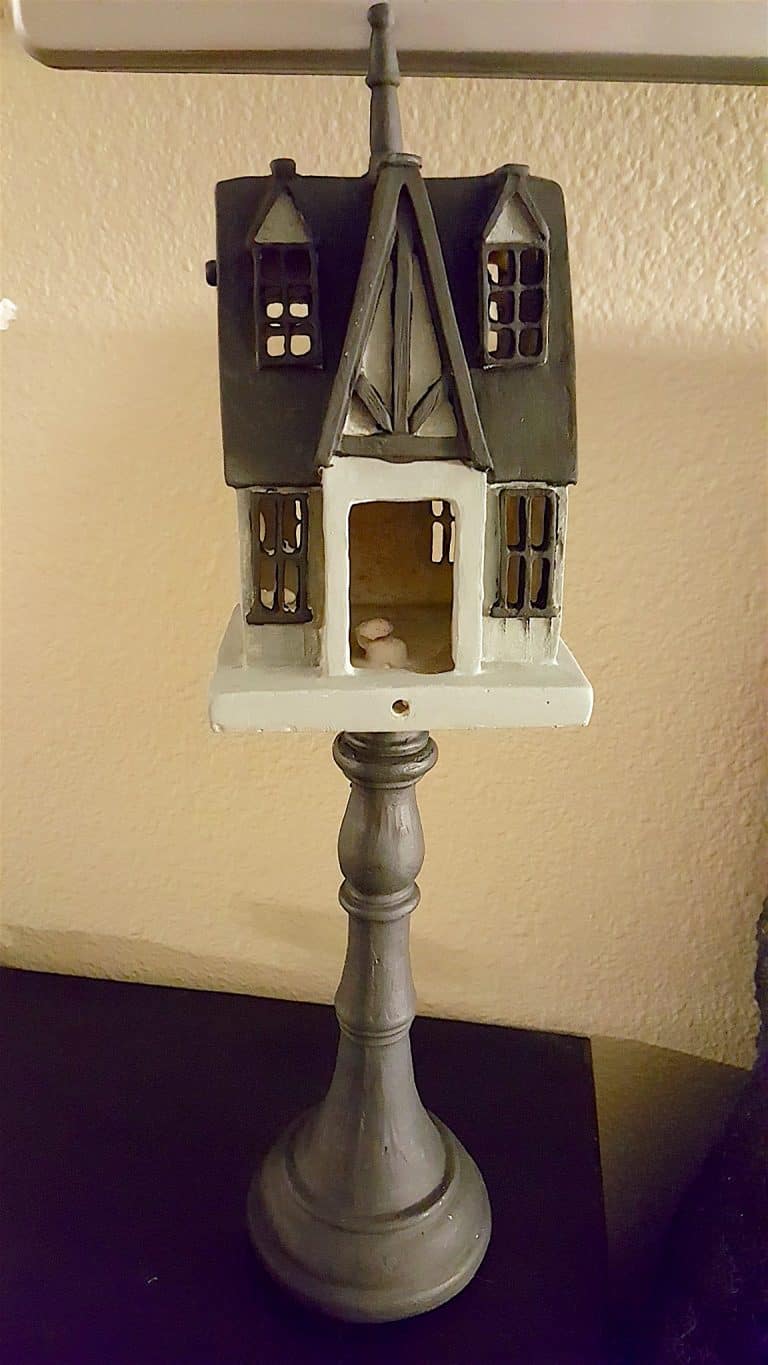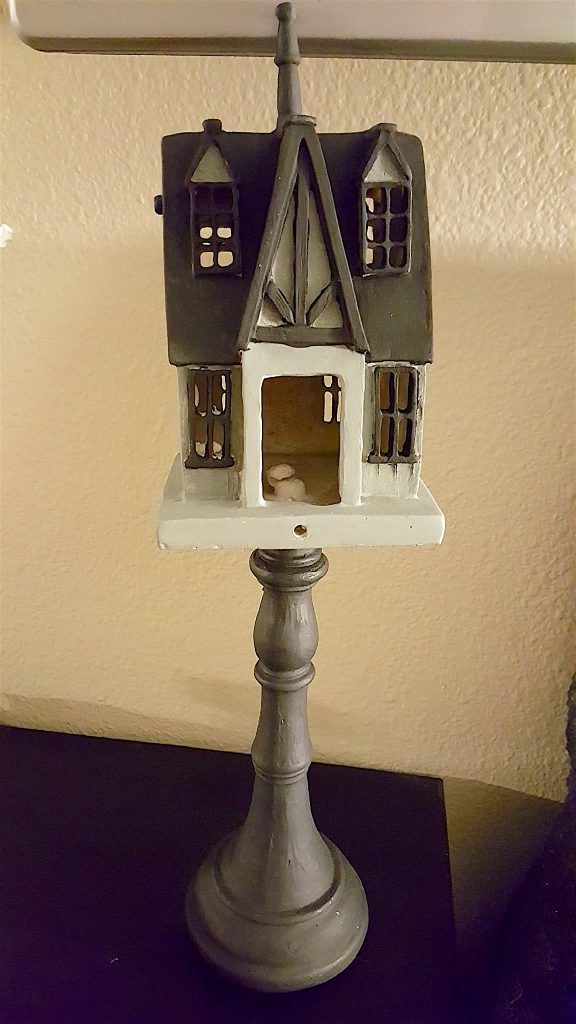 Both were incredibly simple, cost a minimal amount, but really help fill an extra touch of the magical world of Harry Potter in our house this holidays! Brace yourselves – I have a TON of Harry Potter themed tutorials and DIY ideas coming up the next few months!! We are pretty geeked out here at our house! We've even just decided to host a Hogwarts banquet for a holiday dinner so I'm busy putting together ideas for that! My success on creative things like this is planning ahead and prepping as much as possible! So yes – I am crafting and creating things for the holidays – because when the holidays come our schedule will be so busy I won't have time to do any of this! Plus the further ahead I can plan and prep the more I can DIY and less money I spend!