DIY Bug Sensory Bin Dollar Store Activity for Kids
This post may contain affiliate links, view our disclosure policy for details.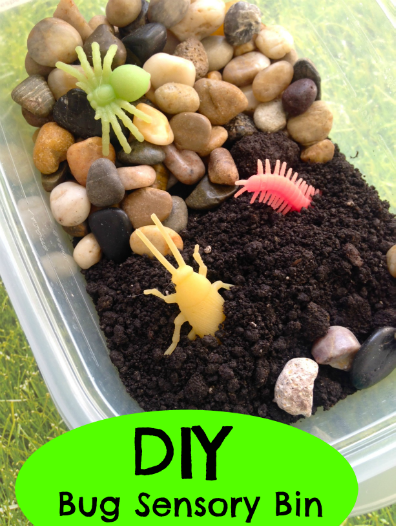 Do your children adore sensory bins? (or bugs?!) If so, here is a new one you can try creating – without using live critters! My kids spend countless hours outdoors catching (and releasing) all sorts of bugs. But this Bug Sensory Bin is great to use indoors or to store in the corner of a classroom! Using all dollar store materials you can craft your own bug sensory bin just like the one you see here, and enjoy hours of hands on fun. Here is how you can get started making your own.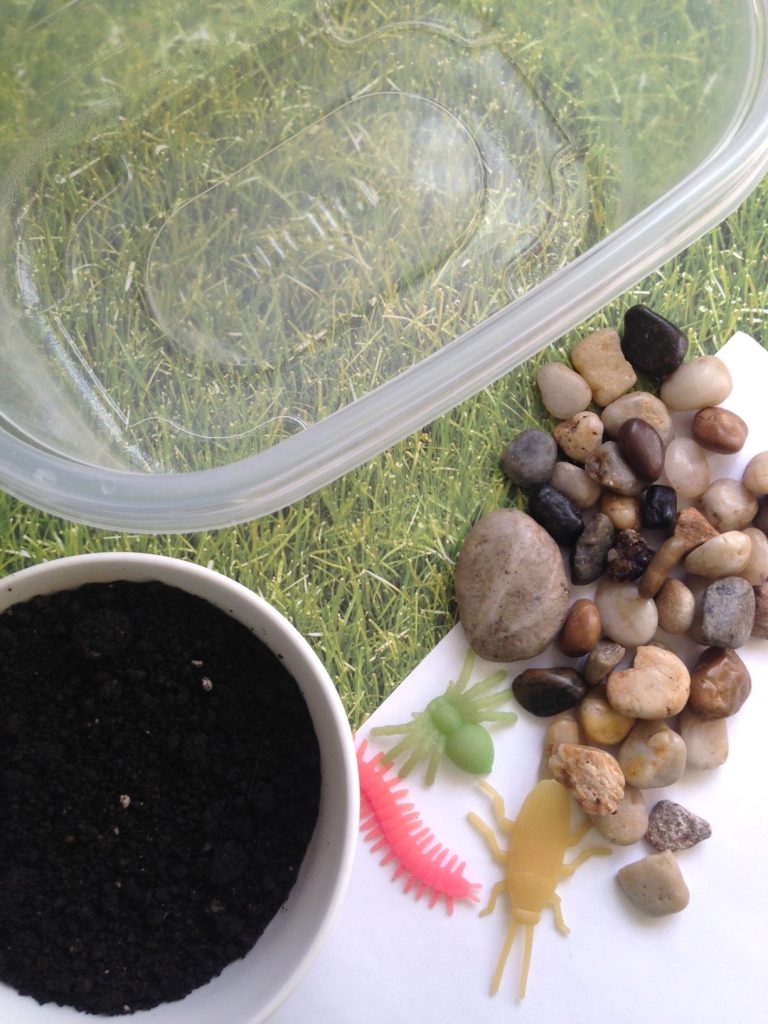 Supplies needed:
Assorted rocks
Plastic container/tub
dirt
bugs (plastic or rubber)
As mentioned, everything we used here we found at our local dollar store. They have a huge selection of plastic bugs to choose from including glow in the dark! Choose a container that works for you, as there are many sizes to pick from. We opted for a smaller size since it is easier for children to carry around and manipulate. Please make sure your child will not eat the rocks, otherwise I recommend a larger container with large river stones.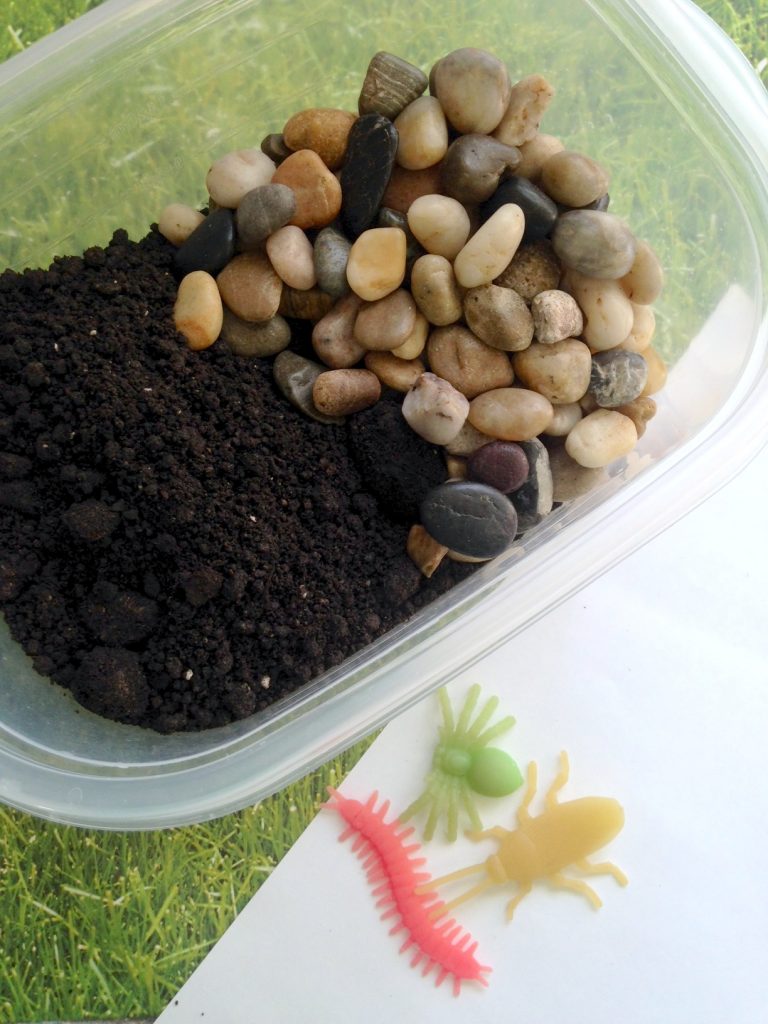 1. Fill one half of the container with the dirt or potting soil.
2. Fill the second half of the container with pebbles or rocks.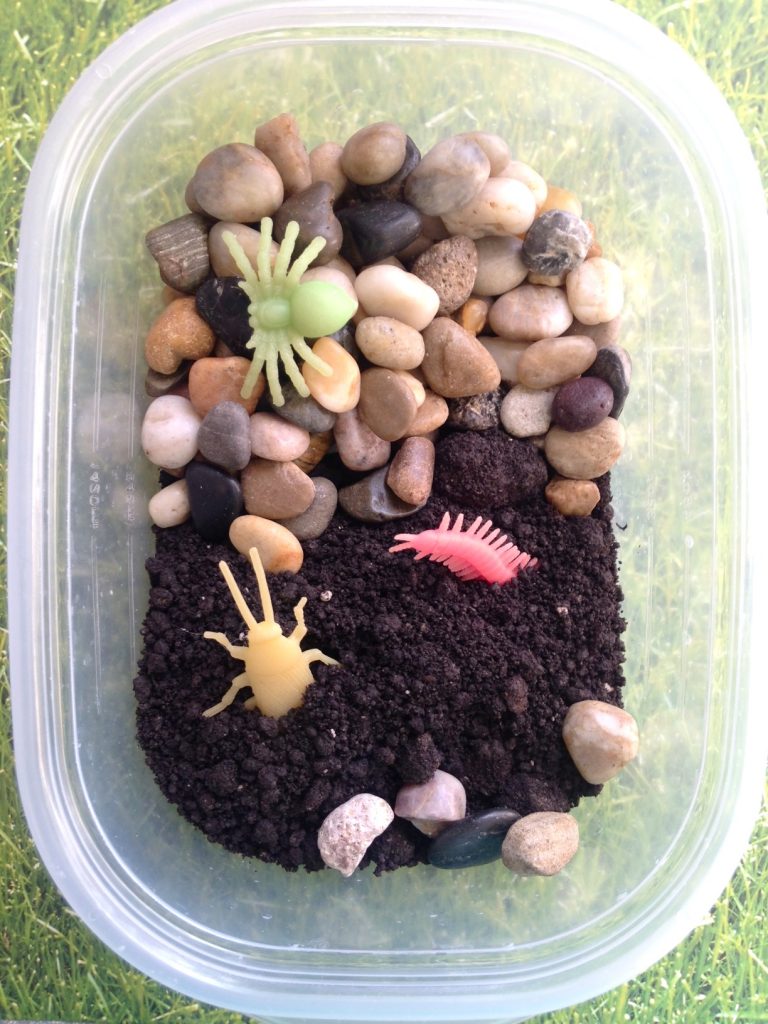 3. Go ahead and tuck the bugs into the dirt and rocks so they appear to be crawling out. Hide a few under the soil to be found!
4. Optional: Add any fake plants, spoons, cups, or other manipulatives you wish.
Your bug sensory bin is now ready to be enjoyed. Keep the lid to the container so that when your child is done playing, the lid can be replaced and the items stay safe inside. If you're really up for a messy activity outdoors let them add some water into it! When you are ready to play again, just open it up and go!
Gather your supplies and give this easy and inexpensive bug sensory bin a try! Also great for preschool birthday parties!