Pencil Craft: How to Make a Pencil Notebook Paper Book
This post may contain affiliate links, view our disclosure policy for details.
This simple pencil craft tutorial will show you how to make your own DIY pencil notepad paper book! This back to school craft is perfect as teacher gifts or activities for your students to make!

Sometimes I enjoy just taking a break from working and the busy pace of life and crafting! I have a lot of unfinished crafts in my office but this pencil notepad is easy and makes a beautiful addition to a teacher gift!
Below is a printable template for you to use and the simple steps with photos so you can make your own!
Awesome Pencil Salt Dough Video Tutorial:
Pencil Craft Notebook Materials Needed: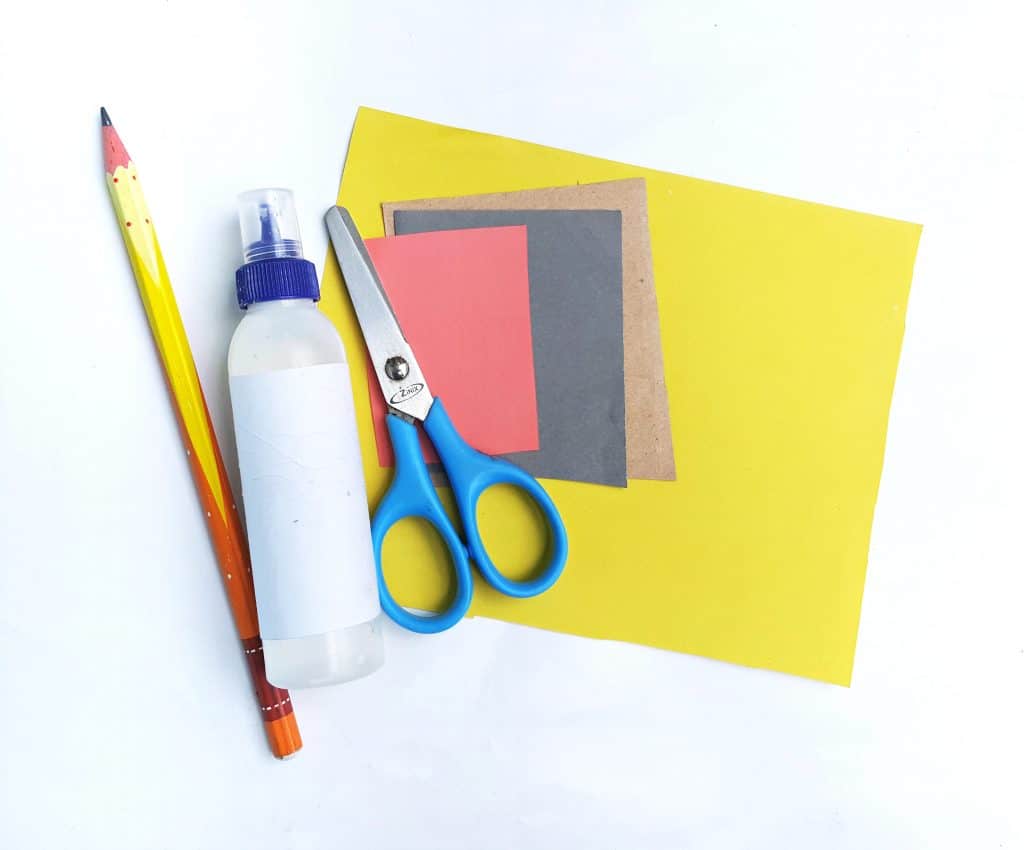 *Craft paper
– yellow, red/pink, black, brown/tan, white
*Tacky glue

*Scissors

*Pencil

*Black Sharpie marker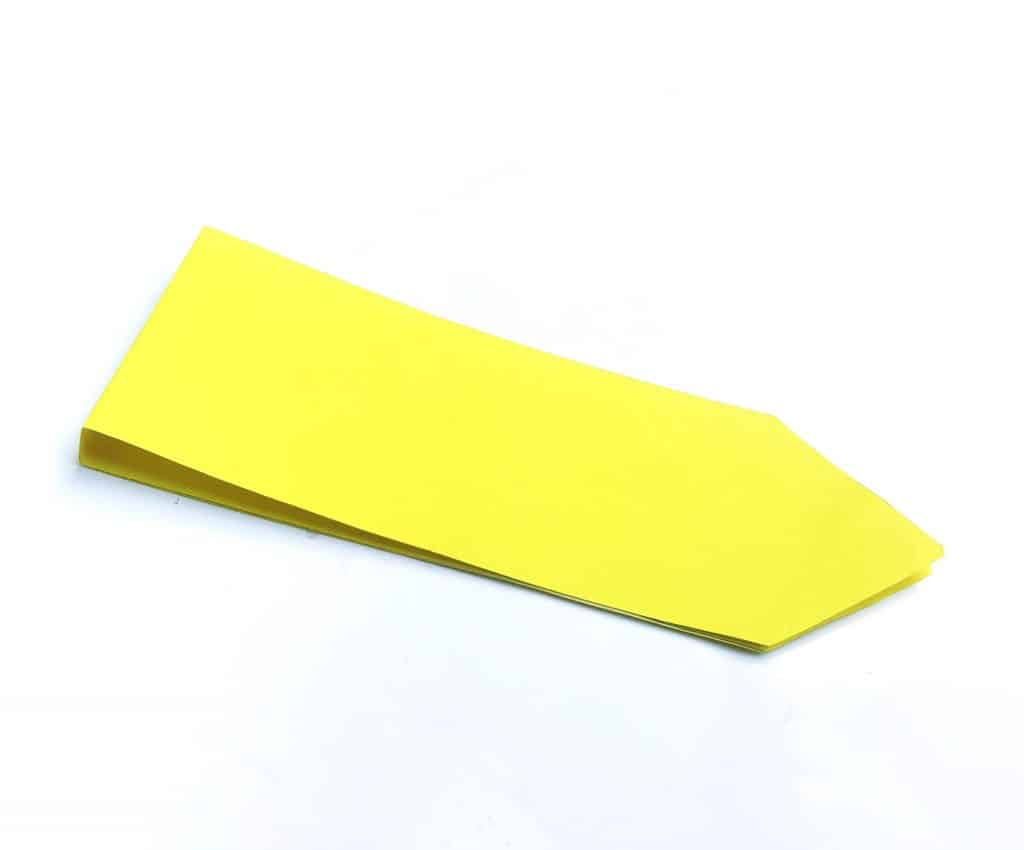 Pencil Craft Notebook Directions: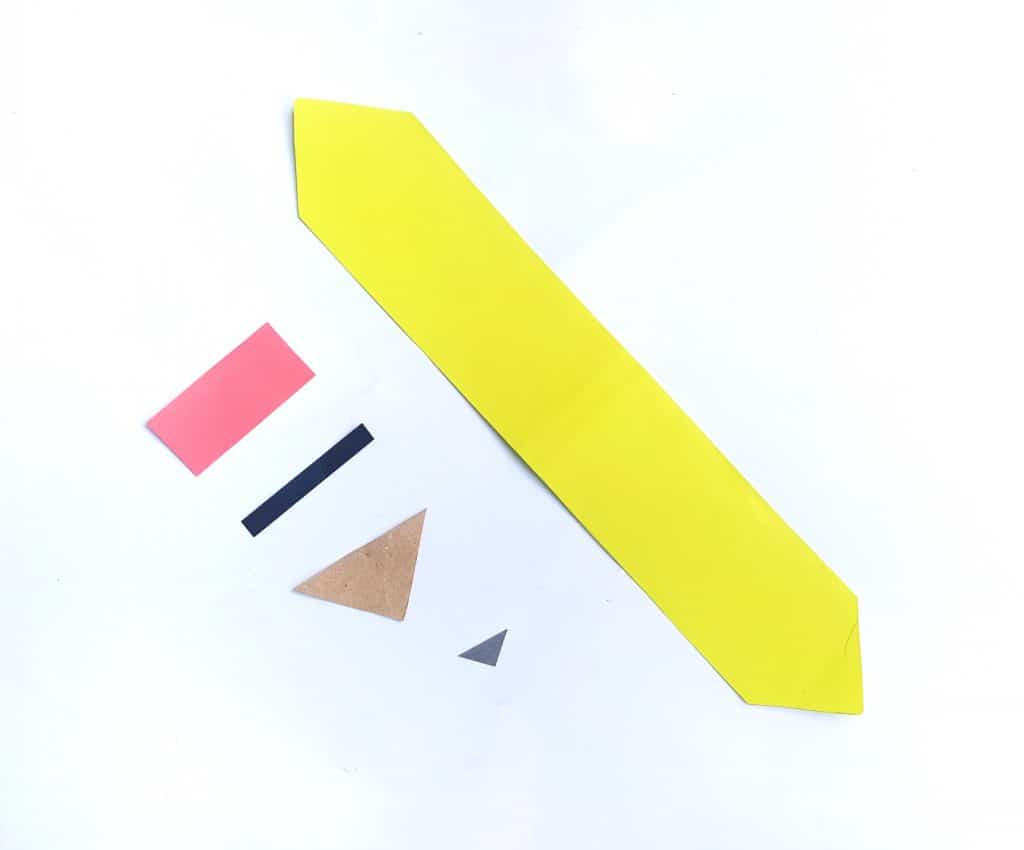 Select colored craft papers for your project and trace the patterns from the template on the craft papers. Cut out the traced patterns.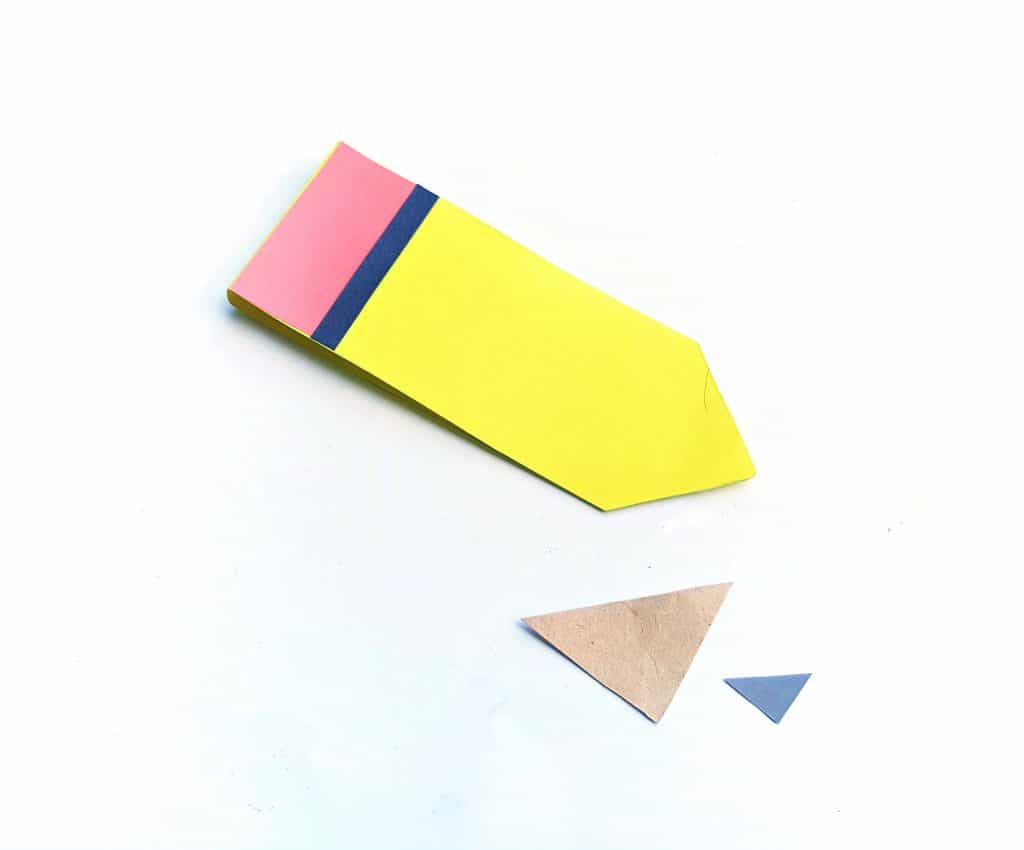 2. Take the big pattern (this will be the yellow pencil shaped notebook cover) and fold the pattern along the middle lines shown in the template. The thin area between the folds is the spine of the notebook and on both sides of the spine are the front and back side of the notebook.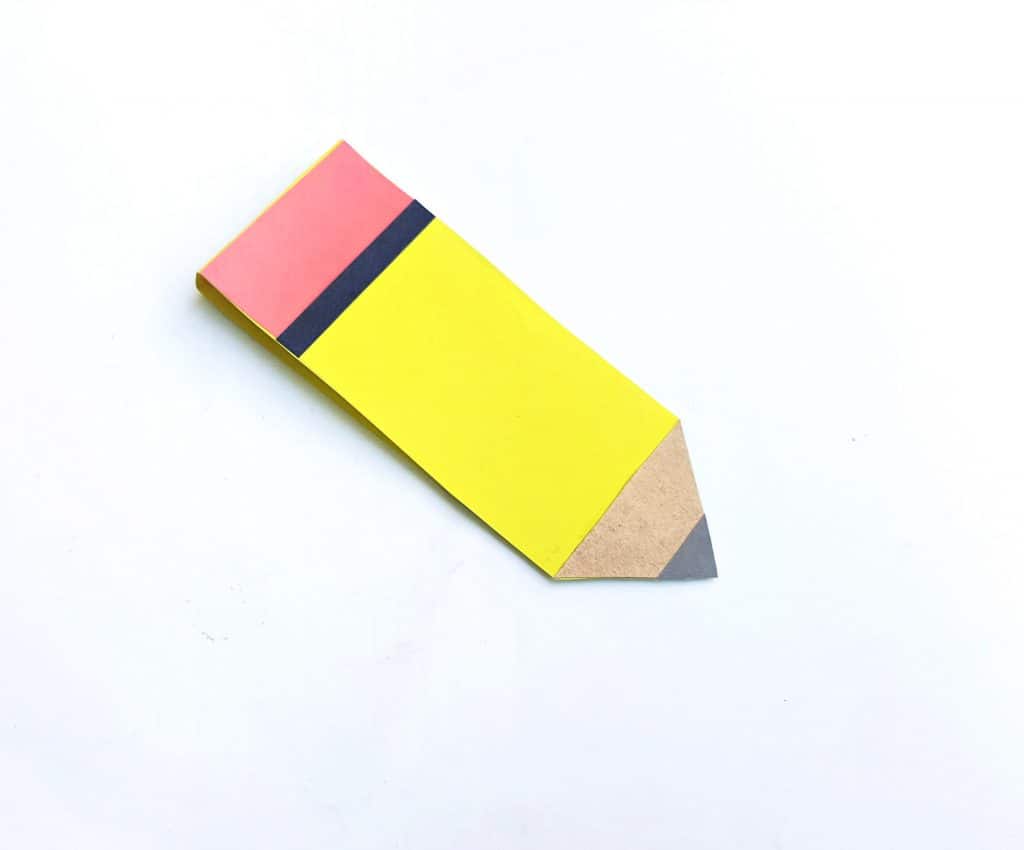 3. Decide which side of the notebook you want to use as the front. Attach the other paper items you cut out (eraser, eraser border, wooden tip, and tip of the pencil) on the front side of the cover to create the pencil pattern with tacky glue. Let dry.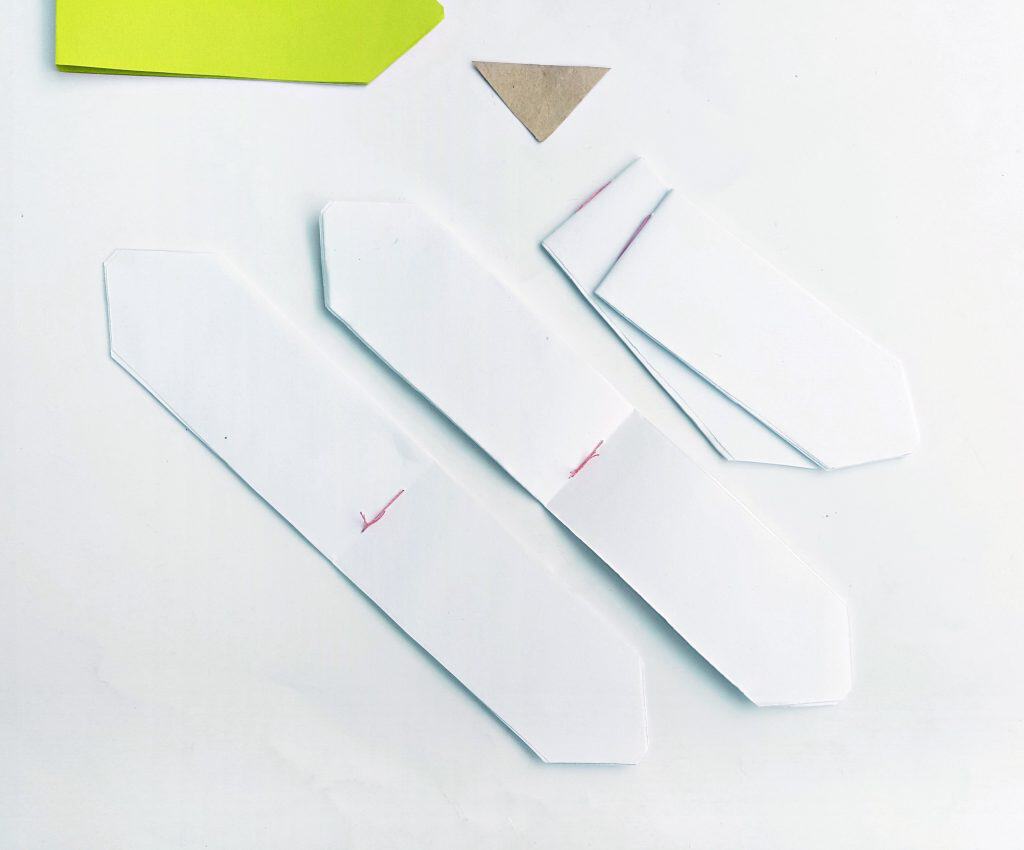 4. Trace the shape of the page from the template and cut out as many pages as you need in white paper. I traced the page shape from the template and formed 4 groups of papers – each group containing 5 cut outs.
Fold each group of papers into half. Stitch or staple them along the middle line (half line) to secure the papers. Each group of papers are called text blocks.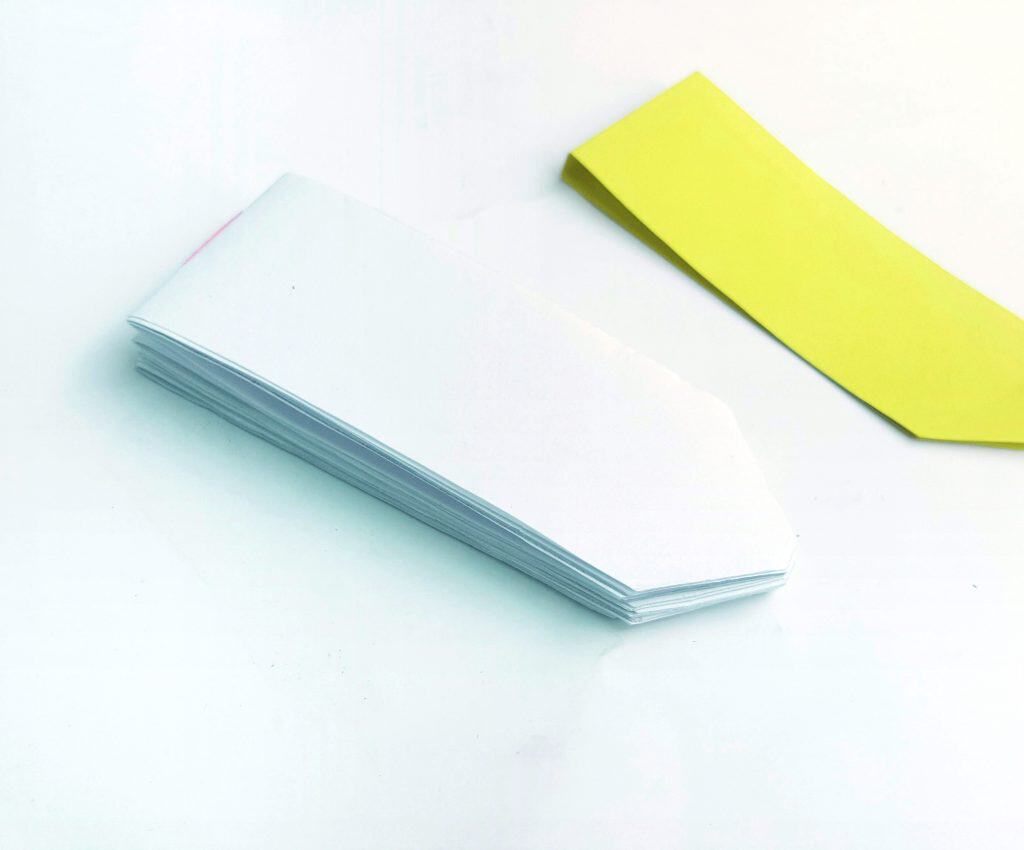 5. Gather all the text-block and level their closed ends together.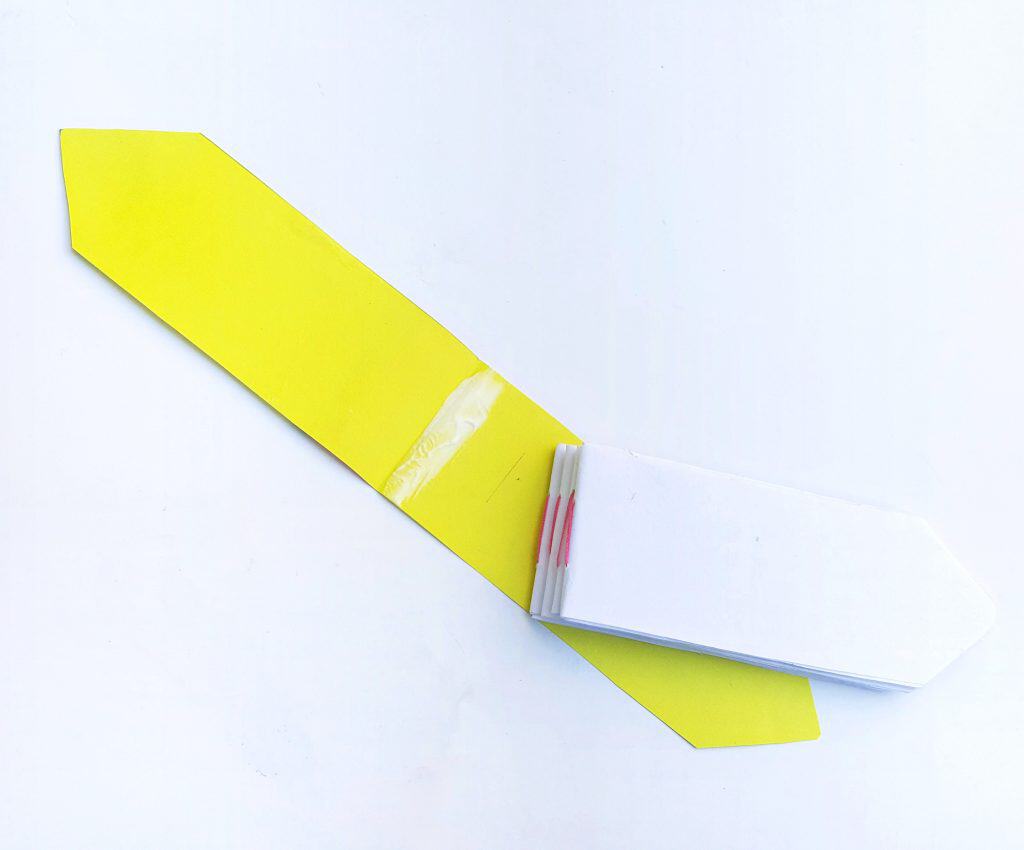 6. Unfold the cover and apply tacky glue along the middle crease (spine) of it. Place the bundle of white paper pages binding end along the glued part.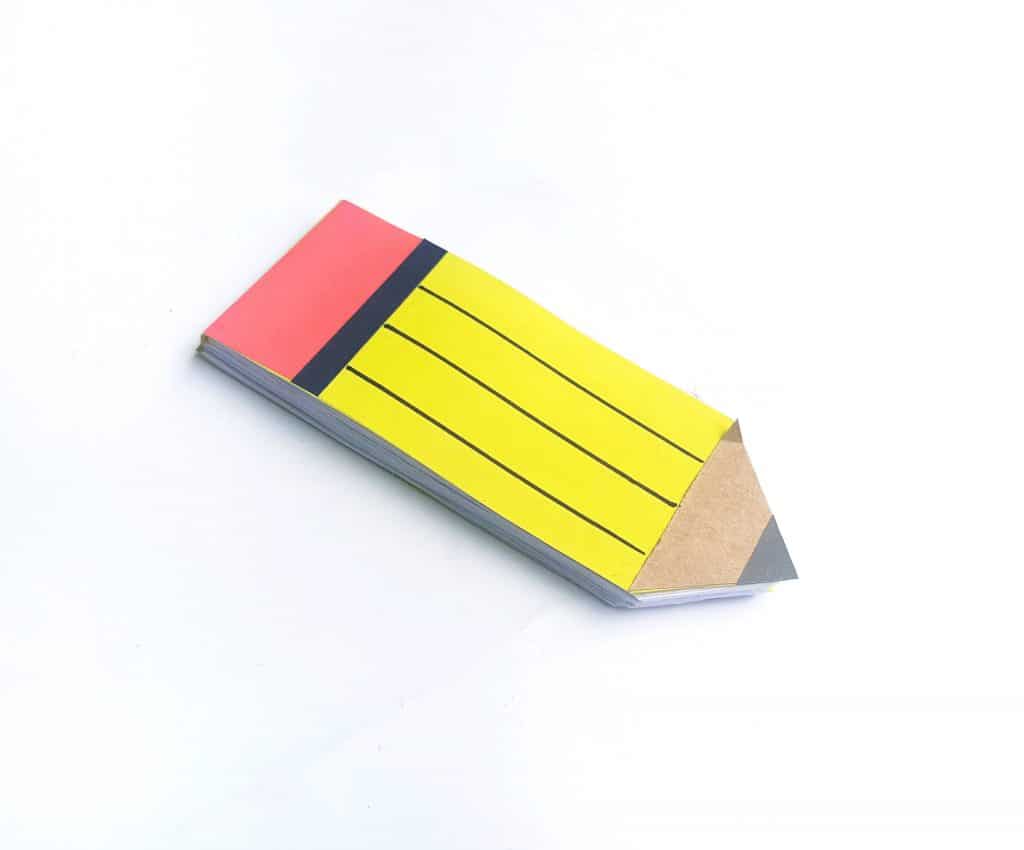 7. Close the pencil notepad by folding the cover and allow the glue to dry completely.

Other Back to School Crafts: