Back to School Pencil Twinkies Recipe for School Parties
This post may contain affiliate links, view our disclosure policy for details.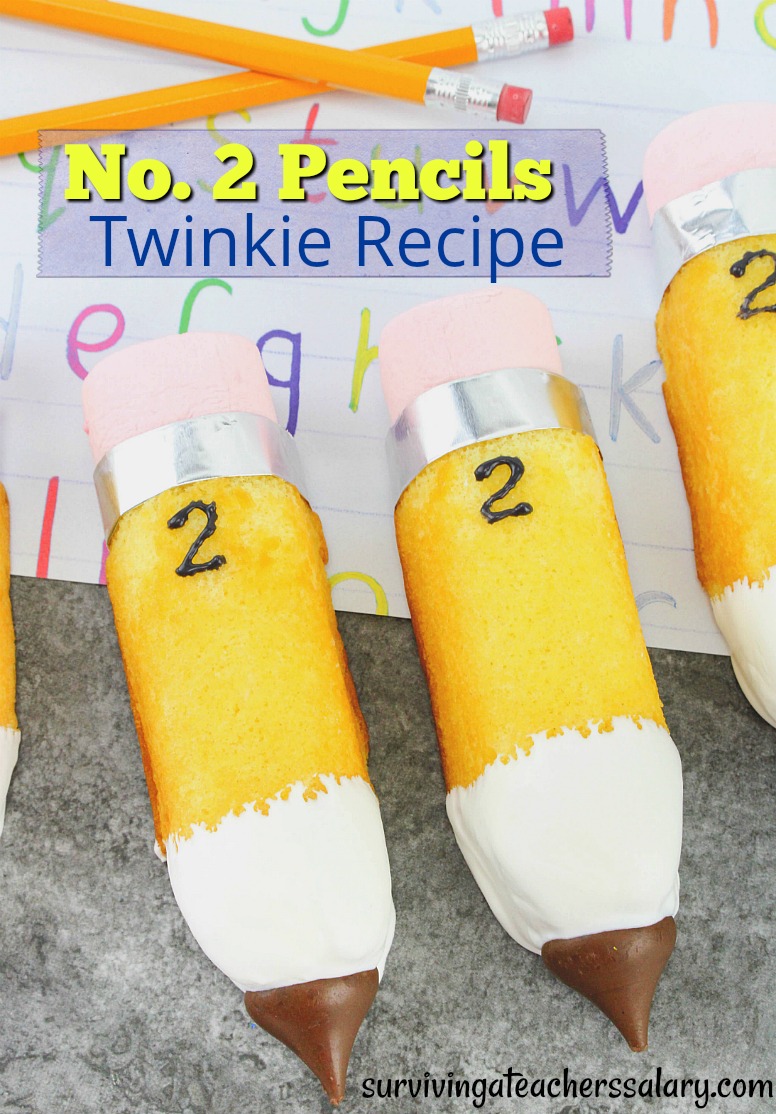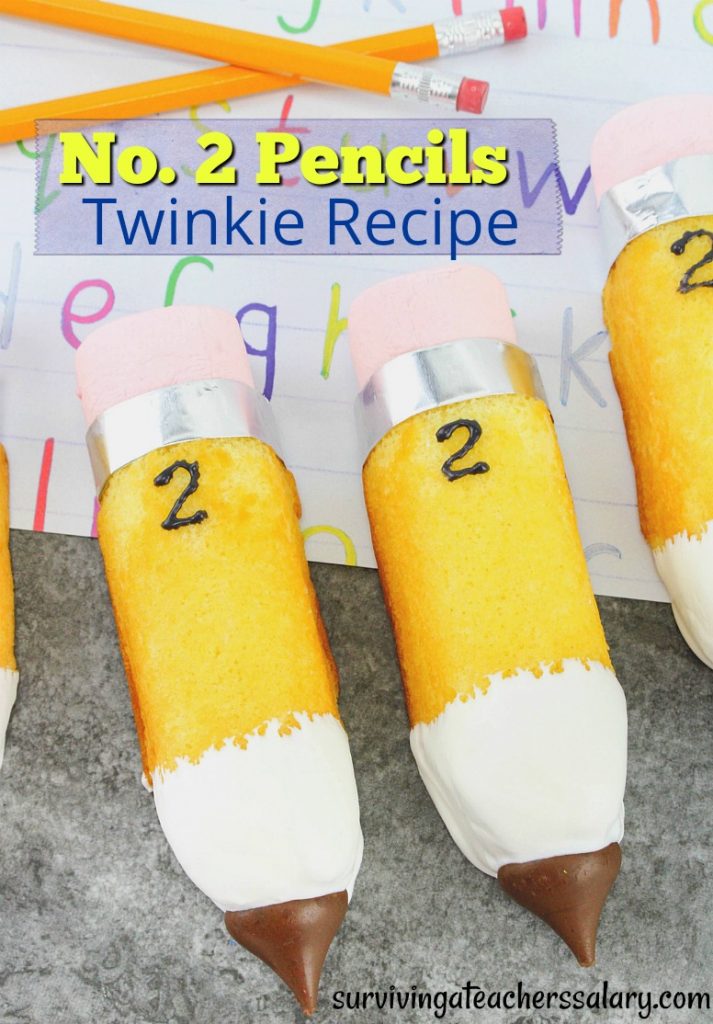 For many of us we're full swing into the back to school season, to others it's still looming ahead! Regardless of whether you're finishing out your school year or beginning it, this crazy fun pencil Twinkies recipe is absolutely awesome for spreading some smiles and excitement! Not to mention it's pretty darn easy to do so no special baking skills are involved here! Check out our step by step directions below:
Pencil Twinkies Ingredients: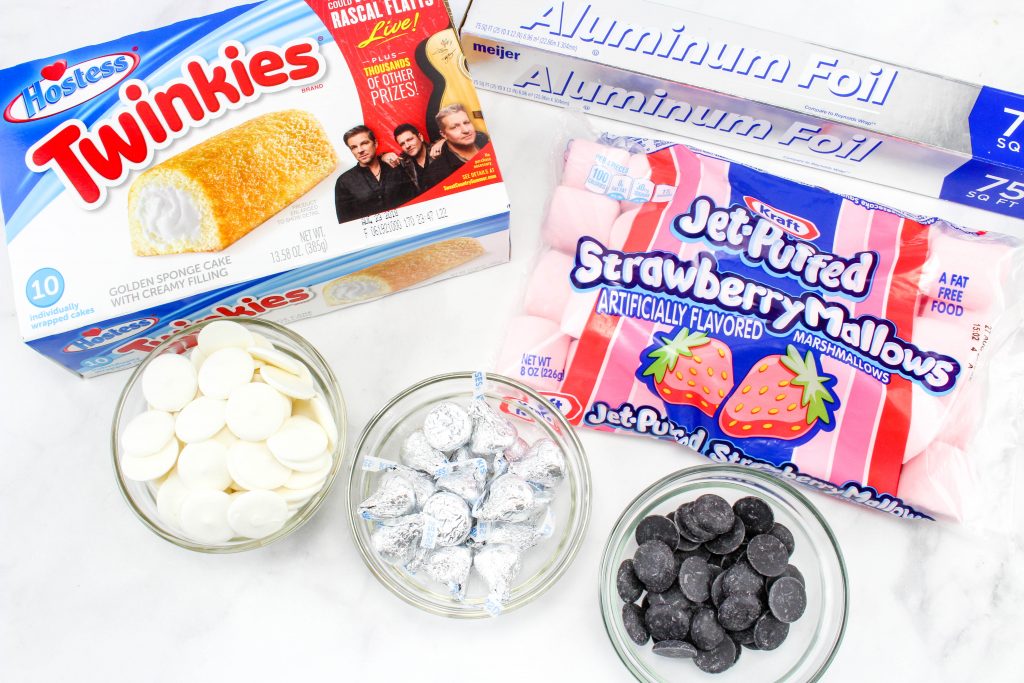 *1 Box Hostess Twinkies

*10 Hershey Kisses
*1 Pkg. Strawberry Marshmallows

*6 oz. Wilton Candy Melts
, White
*2 oz. Wilton Candy Melts, Black
*Aluminum Foil
Pencil Twinkies Recipe Directions: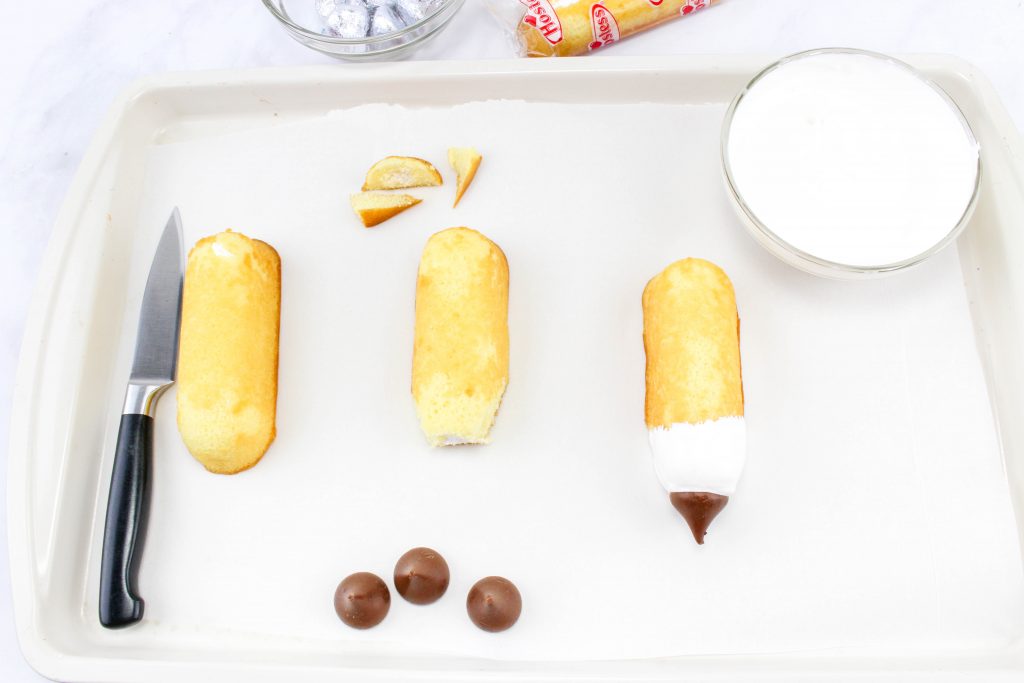 1. In a small bowl, melt the white chocolate according to package directions.
2. Unwrap all the Twinkies and on each one trim a little off one end so it tapers to a blunt point like a pencil.
3. Dip each tapered end into the melted chocolate so that it covers about a quarter of the Twinkies. Set these on a parchment lined baking sheet.
4. Unwrap the Hershey Kisses
and stick one on each chocolate end of the Twinkies so it looks like the lead point of a pencil. Let these set until the chocolate hardens.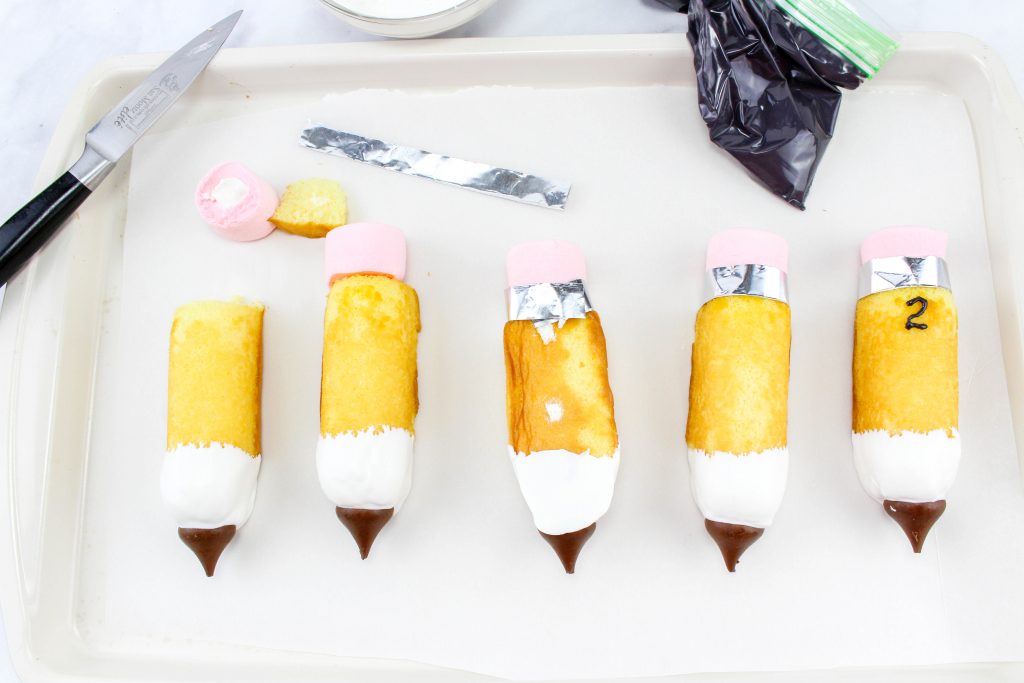 5. Take 10 marshmallows and cut about ¼ of the end off each one and discard. Put a dot of melted white chocolate on the cut side of each marshmallow. Cut a sliver off the other end of each Twinkies and press a marshmallow to each end and let them set for a few minutes until the chocolate is set.
6. Cut 10 pieces of foil about 4" x 1" and fold each piece in half lengthwise. Wrap a foil piece around the crack where the marshmallow
and the Twinkies meet. Put a dot of melted white chocolate on one end of foil piece and attach the other end to it so the foil fits tightly. Do this with all the foil pieces.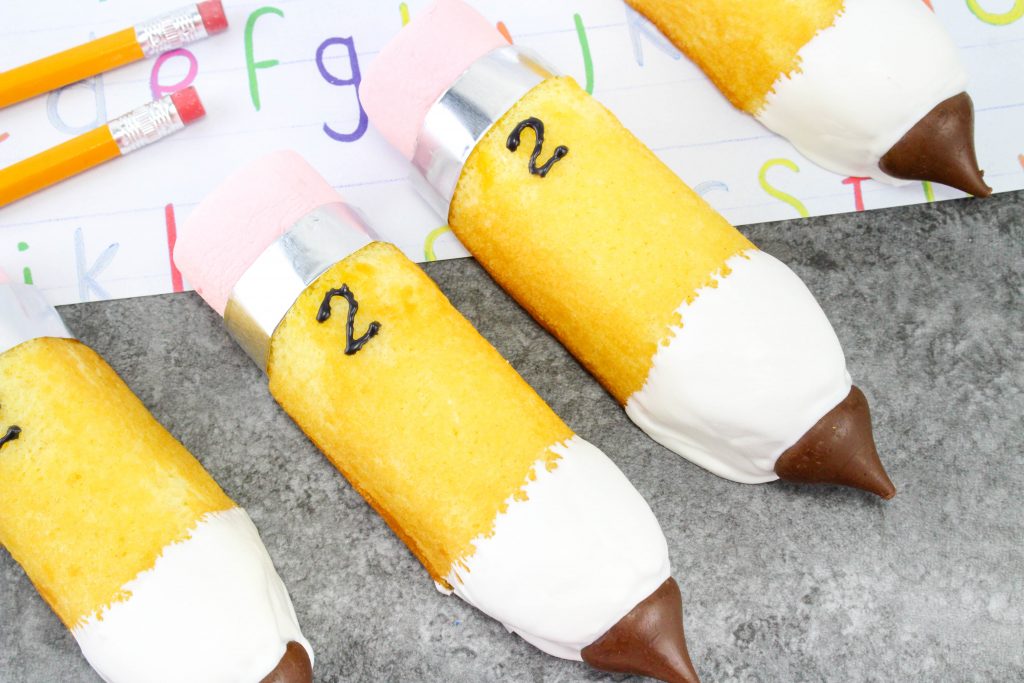 7. Melt the black chocolate per package directions and put it into a small plastic baggie. Cut the tip off a corner and pipe a small number 2 on top each Twinkies back by the foil.
8. These cute little pencil treats are easy to make and great for parties!
Other FUN Back to School Recipes: