How to Maintain Long-Distance Relationships During E-learning
This post may contain affiliate links, view our disclosure policy for details.
So many teachers have expressed their sadness at being out of touch with their students and this special guest post by my husband will help give you tips on how to maintain a long-distance relationships during this time of e-learning.
The last month has brought on a lot of changes for everyone including both students AND teachers! Take one day at a time, and ask yourself how you can make a difference to others from home! This is a great time to reevaluate how you encourage others and try a few new ideas out!
---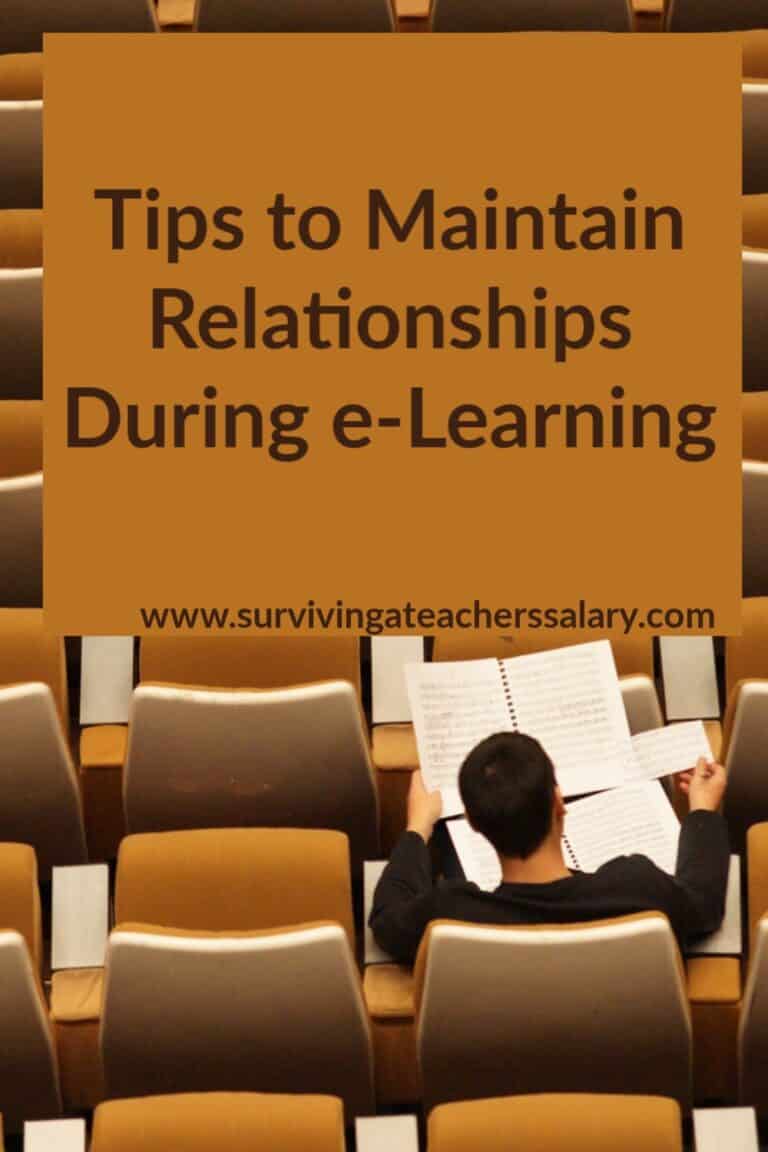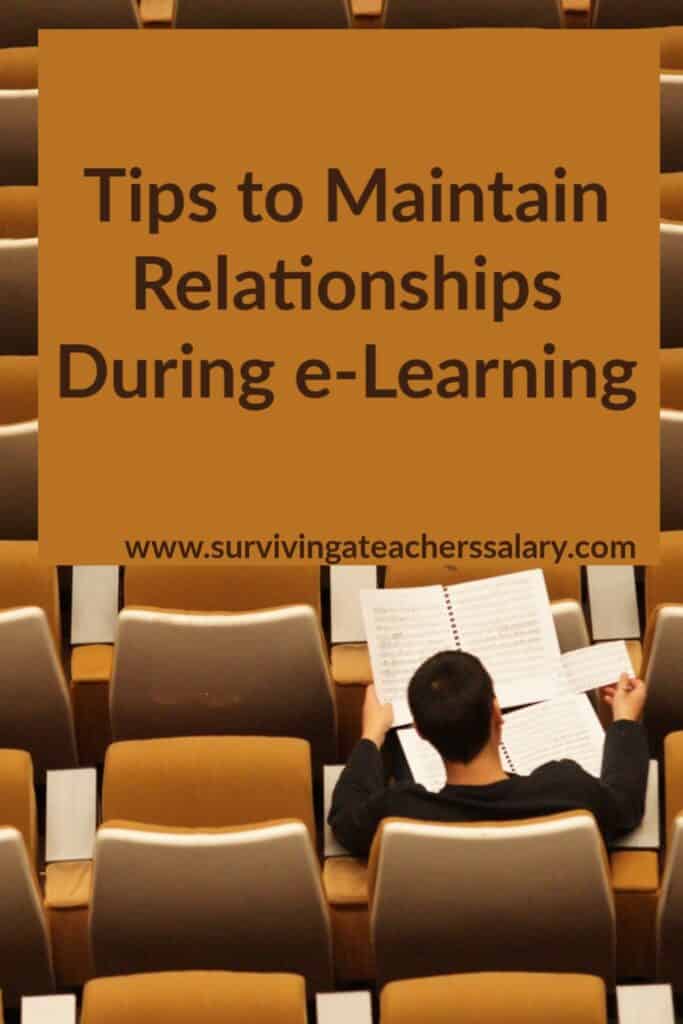 Long-Distance Relationships During E-learning
By: Craig Rapinchuk
As a principal, a former teacher in a Title I school, and everything in-between, one thing on my mind over the past few weeks of e-learning, was how to keep our relationships in the classroom alive and vibrant.
During my teacher years, one thing that was lacking, in the beginning, was relational learning: I cared, don't get me wrong, but the classroom wasn't based on a relationship. Due to that the first few years of teaching were hard, after about 4 years of teaching, I began to realize this and adjusted what went on in the classroom.
As a principal, one thing that matters most in the school setting is the relationships built at my school: parents, students, teachers, staff members, community members, etc.
So the all prevailing question is HOW does one effectively create a Long-Distance relationship with those they have been so intimately connected with during this time of self-isolation?
The following are 5 ways to keep the relationship alive during our E-learning days.
1. Long-Distance Relationships take LOTS of Effort!
As you contemplate what needs to be done to maintain the relationships with your students, remember it is going to take a LOT of effort. It is worth it though. Thankfully right now it seems we all have a little extra time at our disposal to put in the extra effort.
2. Make it personal!
Instead of organized emails consider phone calls, live Zoom's with your students, parents, co-workers, and even an actual letter in the mail.

3. Make it about the relationship, not the work.
As schools are weeks into e-learning, I am seeing reports, Facebook posts, etc. about students' grades being affected, workloads being heavy, students stressing out over things, parent meltdowns, etc.
One of the best FB memes I've seen showed a married couple sitting on a couch, the caption titled 6 days into self-isolation. The wife looks at the husband and states "STOP blinking so loudly!"
Maintain the relationships with your students, forget their work, focus on them, how they are doing, what you can do to support them.
4. Be positive and encouraging.
I read recently about a self-help book where the person explained who needed to be encouraged. Question one to check was simple: "ARE THEY BREATHING? If yes, then encourage them." This is something unprecedented in our lifetime let alone our profession, so if you have something encouraging to say, then share that. Everyone needs a positive message right now.

5. Be gracious!
The entire country is basically in the same boat, ALL students, public, private, and charter will all have the same problems, lack of consistent teaching content, and missing of learning. So stop thinking about I, You, or Me, and focus on them.
It's the hardest thing to do take you out of the equation and focus on the person. Our job isn't about our classrooms, our school, our buildings, our districts! It's about the students and families. If you continue to make that the focus, they will come alongside you, reciprocate the relationship and greatly surprise you.
FREE Learning Resources at Home: