An Inventive Counting Game Your Kids Will LOVE!
This post may contain affiliate links, view our disclosure policy for details.
If your kids are anything like mine they LOVE food! My husband came up with this inventive math game to play with your kids to help strengthen their number counting ability! All you will need is a pair of dice, a variety of snacks (preferably mostly healthy ones!), and some scrap paper! Make sure your scrap paper is cut into small pieces, and write the numbers 1-12 on 12 separate pieces.
To begin the game, the leader or adult picks a numbered paper and calls out the number. Our first number was the number 10. And my husband picked one fluffy marshmallow as the prize. Whoever in turn was able to roll a 10 on the dice first was the lucky winner of the fluffy marshmallow!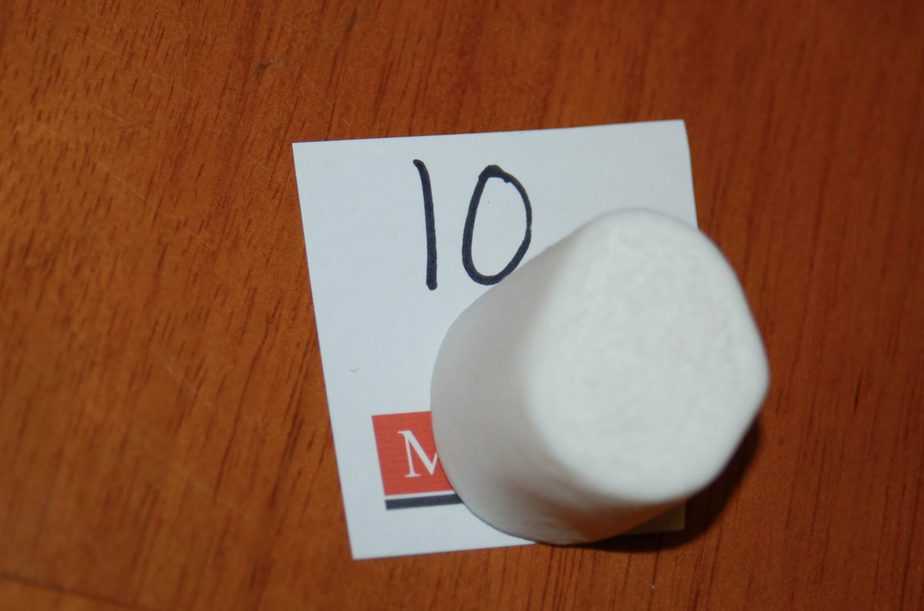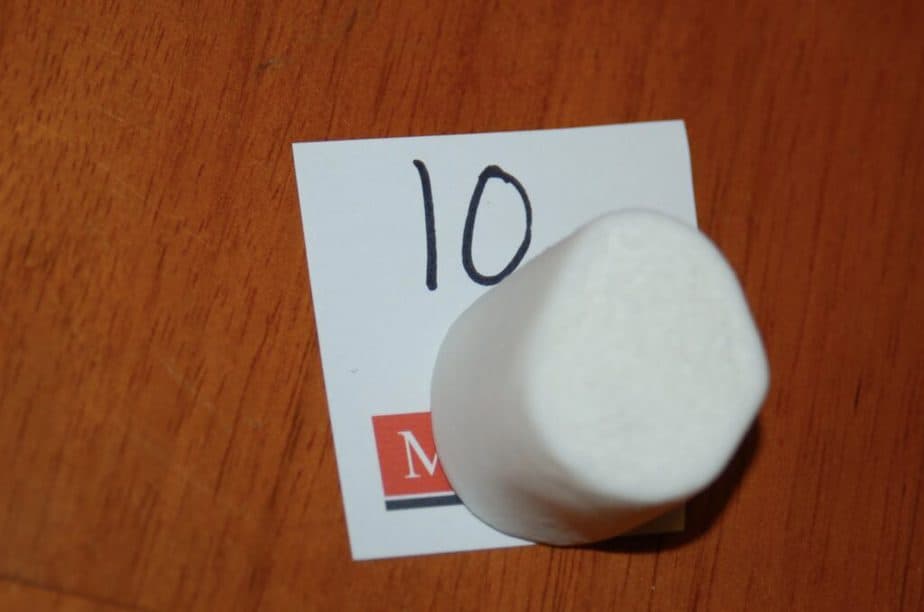 Materials Needed:
pair of dice

snacks of any kind (we used marshmallows, carrots, grapes, etc.)

scrap paper
For emphasis, we placed the treat/snack on the numbered paper. Then in clockwise direction each of us had one chance to roll the die. Surprisingly we ended up with several rounds of this before anyone won the number 10!! Since my children are little, it made it easier to have them throw their dice into a pie pan.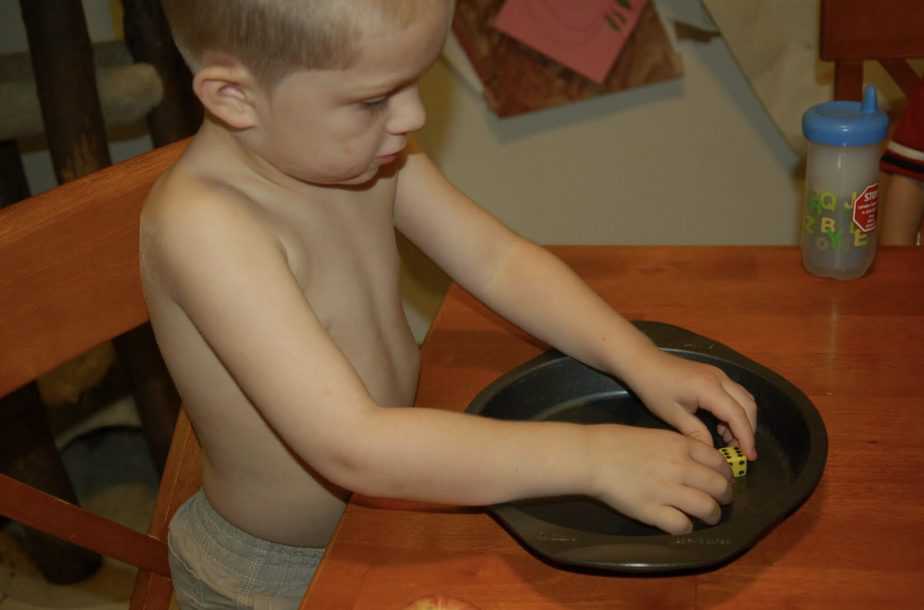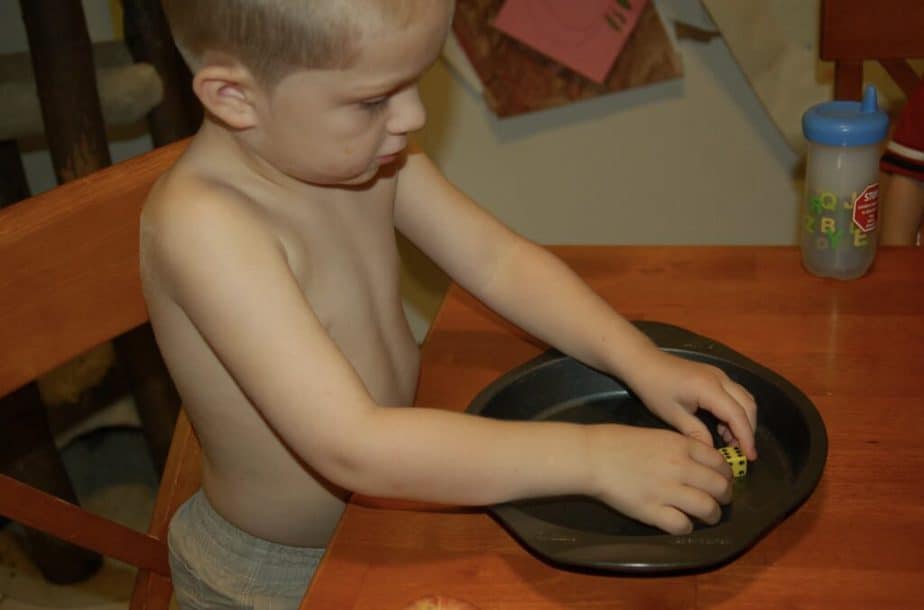 Once they roll their dice the player needs to count how many dots are total on their dice. May seem easy, but for children this can be a difficult task! This is a great way to strengthen their counting ability and recognition of dots on the dice.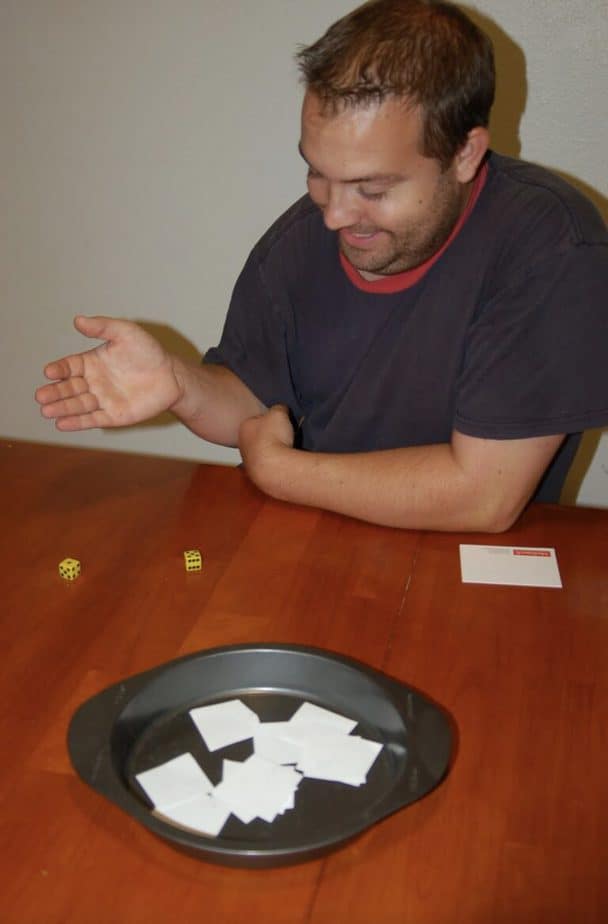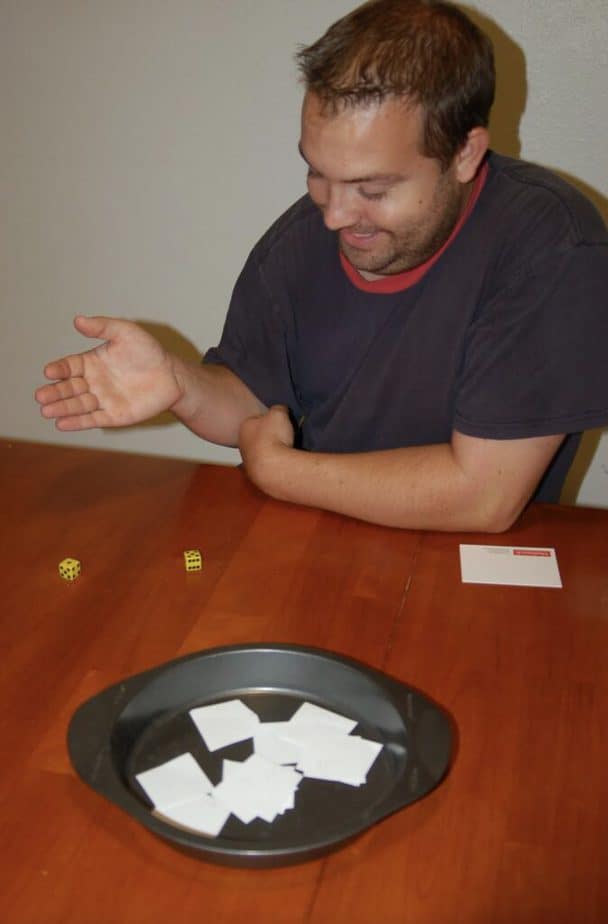 YEAH! I WON! The first person to roll a 10 wins the marshmallow. Since I don't actually care for marshmallows, I broke it in half and gave each child some of my marshmallow. This in turn taught the children how to share. When my oldest son won the next round (the prize was 2 carrots) he immediately gave one carrot to his little brother to share!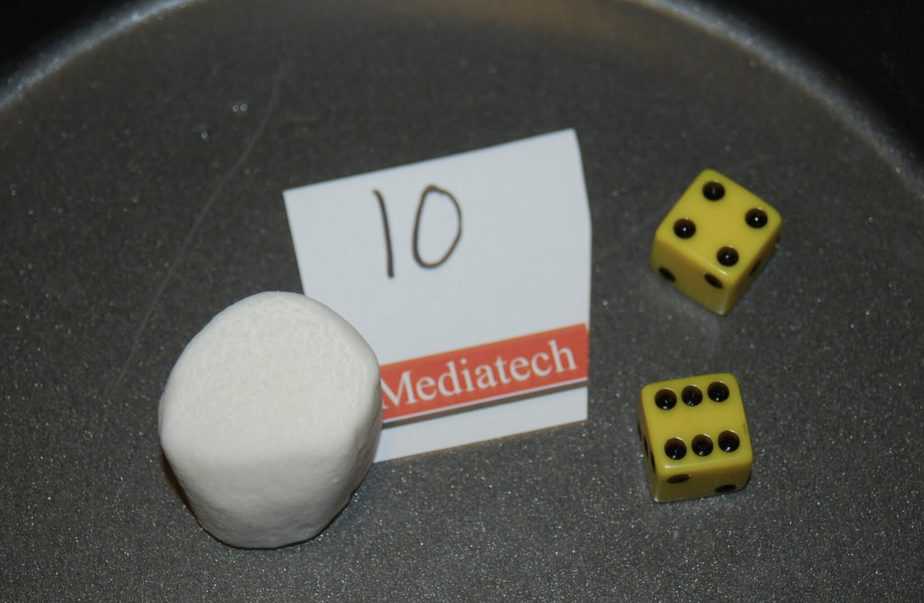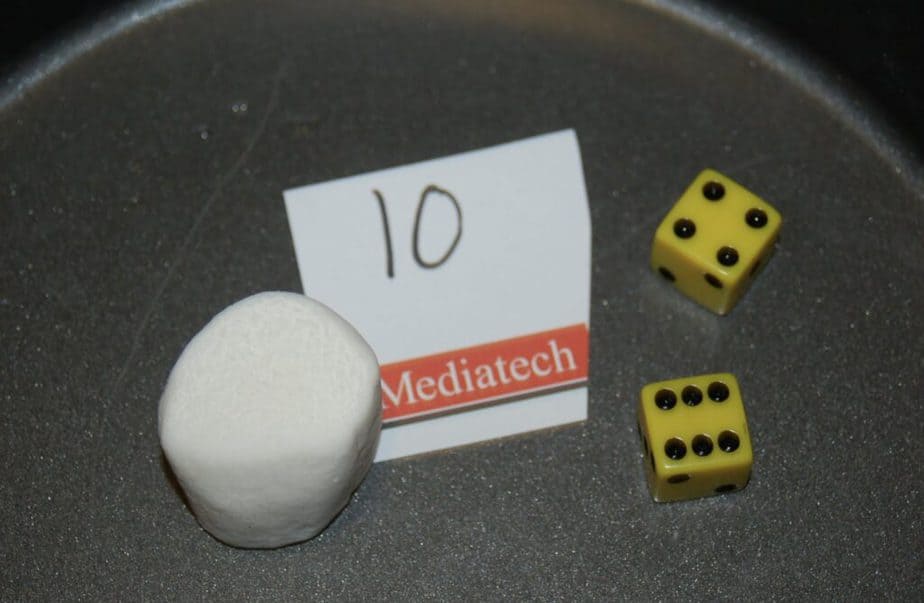 We soon made it through not only marshmallows and carrots, but also through gum drops, olives, and blueberries too! The children who won chose to share their prize with their brother! Once we were done playing the game for the night my son immediately asked if we could play again tomorrow!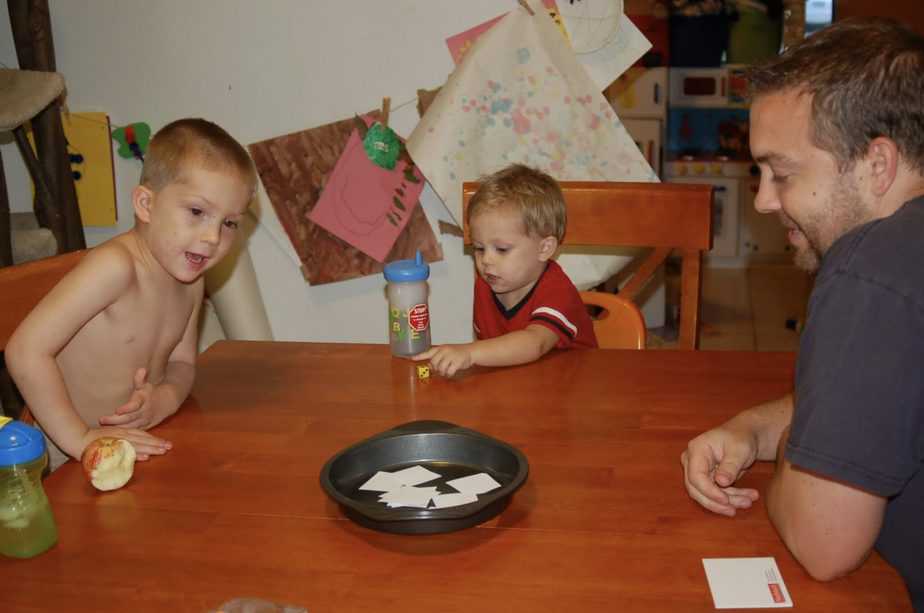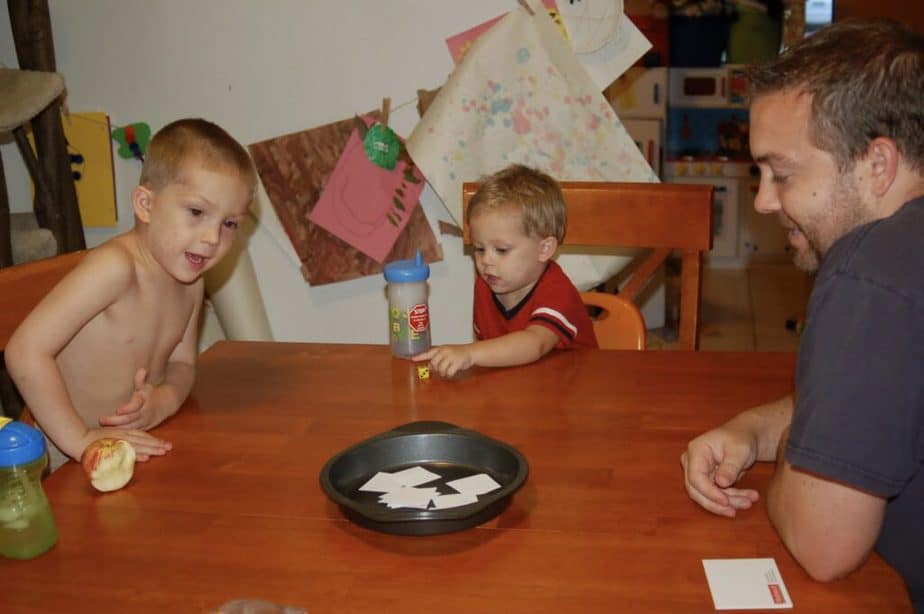 Depending on the age of the child there are several variations you can do with this game! You can add a twist by allowing the person who rolls "doubles" (two dice with the same number on each) an extra turn. You can correlate how many snacks the person gets with the number on the paper (#1 gets 1 snack; #2 gets 2 snacks, etc.). Get creative! Your kids will LOVE it!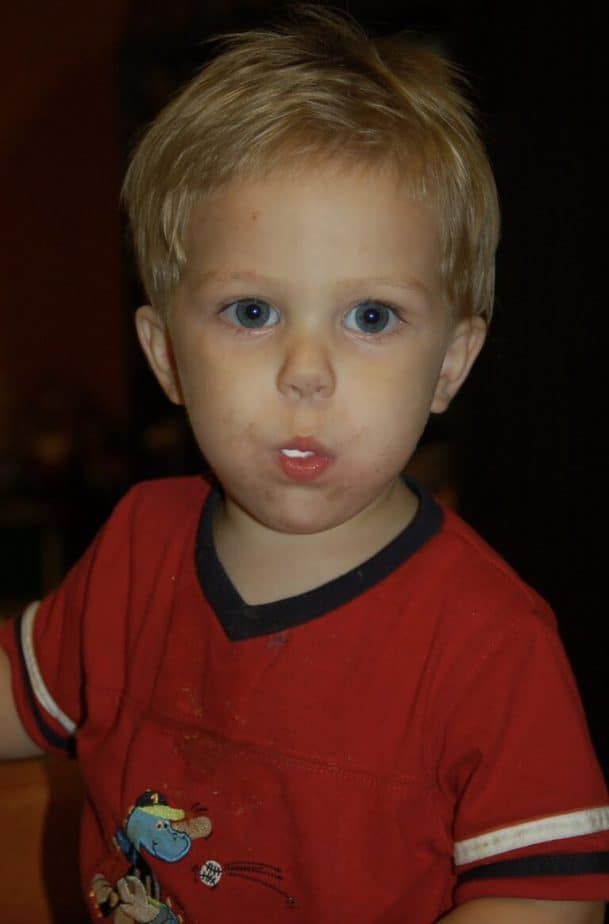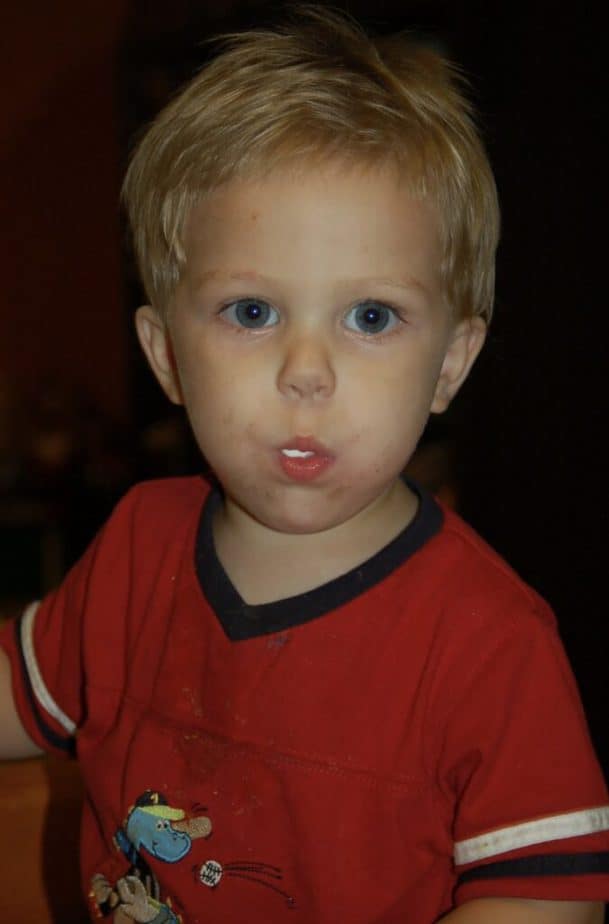 Even my 2 year old, who does not know how to count or quite grasp the concept of the game, had a great time throwing the dice in the pan, and letting big brother count out his dice. Sadly my little guy didn't win any rounds this first game, but thankfully his big brother was nice enough to share his treats!!