DIY Catnip Teabags with Teacup Plant – Homemade Cat Lover Gift Set
This post may contain affiliate links, view our disclosure policy for details.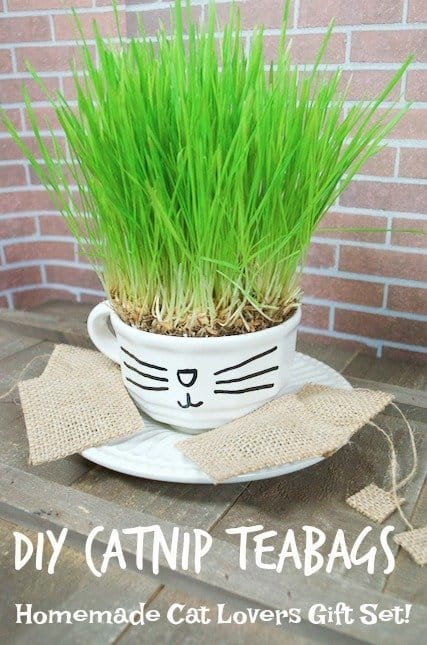 The holidays are a time for family, inspiration, and creativity. If you're anything like the Dog People at Rover.com, involving the family pet in festivities is a given. We've worked with 12 DIY bloggers to bring you a different daily craft for 12 days, for you to try at home. So deck the paws and count down to a furry Christmas with us!
On the Second Day of DIY, your fur love did receive DIY Bacon Yule Log Dog Treats.
On the Third Day of DIY, your fur love will receive: Catnip Teabags with Teacup Plant Gift Set
Cat Lover Gift Set Materials Needed: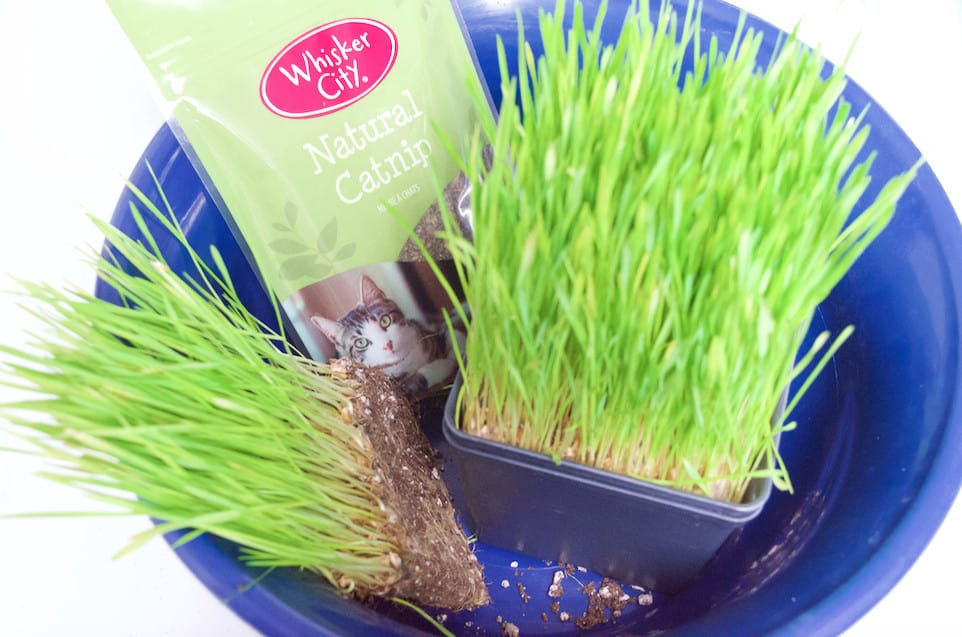 *live plant (wheatgrass or catnip)
*dried catnip

*burlap 
*teacup with saucer
*hot glue and glue gun
*twine
*scissors
*Sharpie oil paint marker
(optional)
How to Make the Catnip Teabags: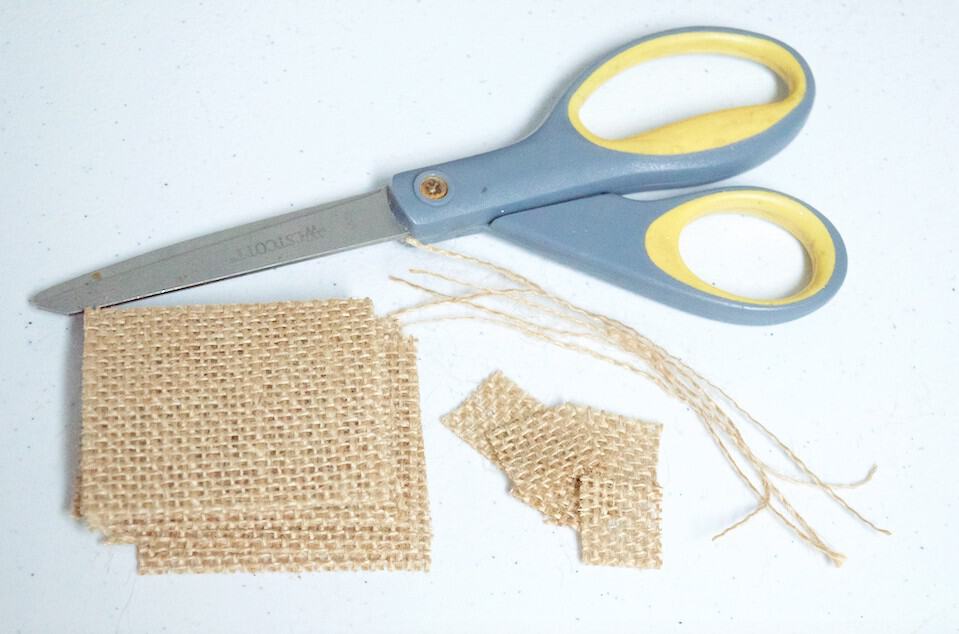 For each catnip teabag that you want to make (I recommend making 2-4 per cat) you'll need to:
Cut 2 teabag sized rectangles out of burlap.
Cut 2 tiny squares out of burlap.
Cut a piece of twine (or stripped burlap) approximately 4 inches long.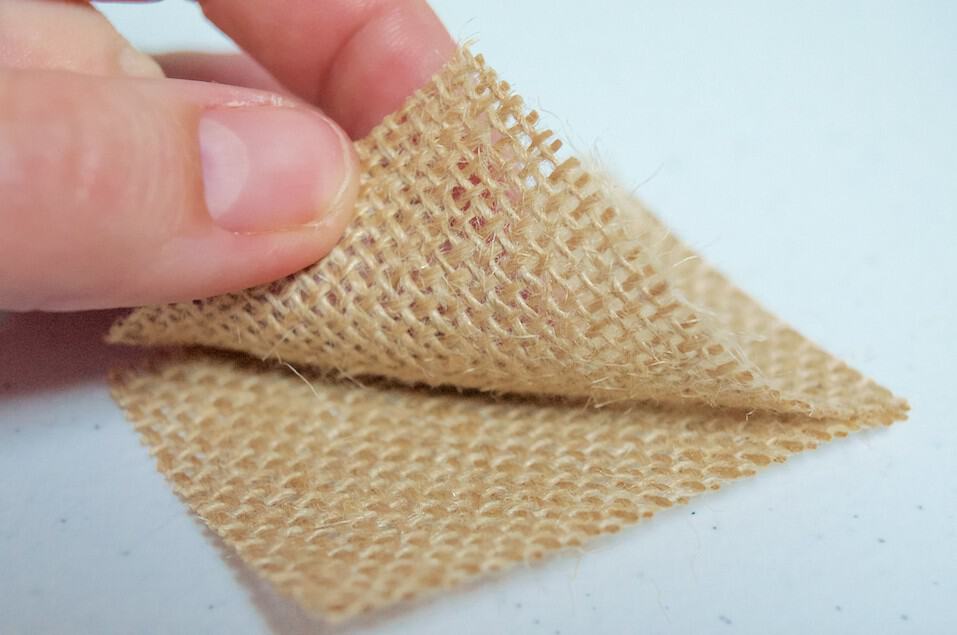 4. Using your hot glue gun line 3 sides of a piece of burlap (leaving the 4th shorter side with no glue) and firmly press a second piece of burlap over it. Press firmly pinching each of the sides tight so that the hot glue spreads inside and holds firm. You will have one side open so that you can stuff your catnip inside.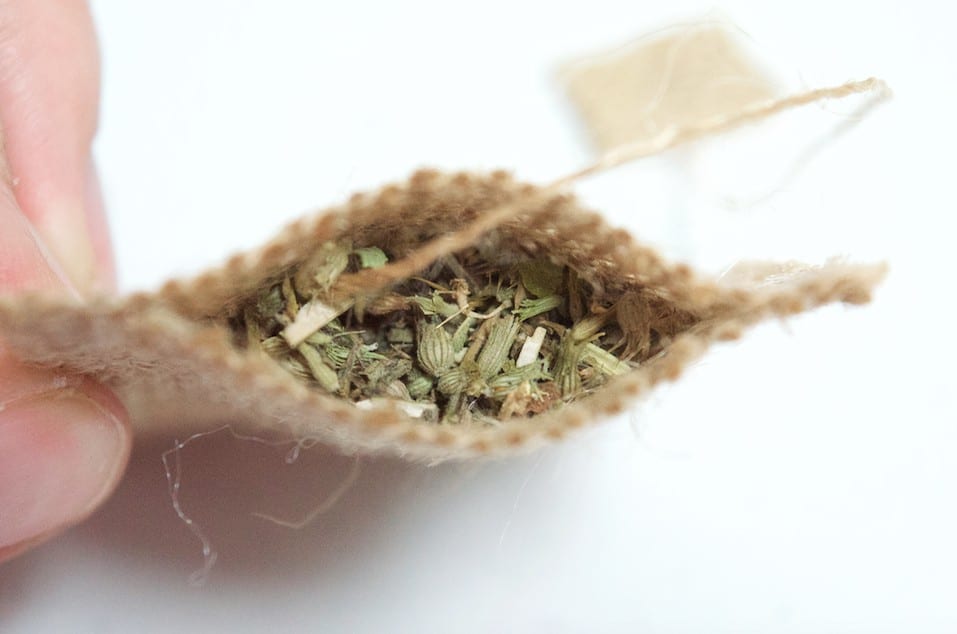 5. Pour catnip in, press down with your finger, and then refill continuing this until the teabag pouch is almost full.
6. Place a dab of hot glue inside and attach one end of the twine inside on the hot glue then glue that last side shut.
7. Lastly, you'll need to hot glue a dab onto a small burlap square, lay the other end of twine on it and then press another square piece over top. Press down firmly to attach.
Your catnip teabags are done! The tiny holes in the burlap allow the catnip aroma to waft out and the burlap is sturdy enough to withstand some serious feline play! Plus if you're brave enough you can pull on the string and let your catch chase it!
How to Make the Cat the Teacup Plant Set: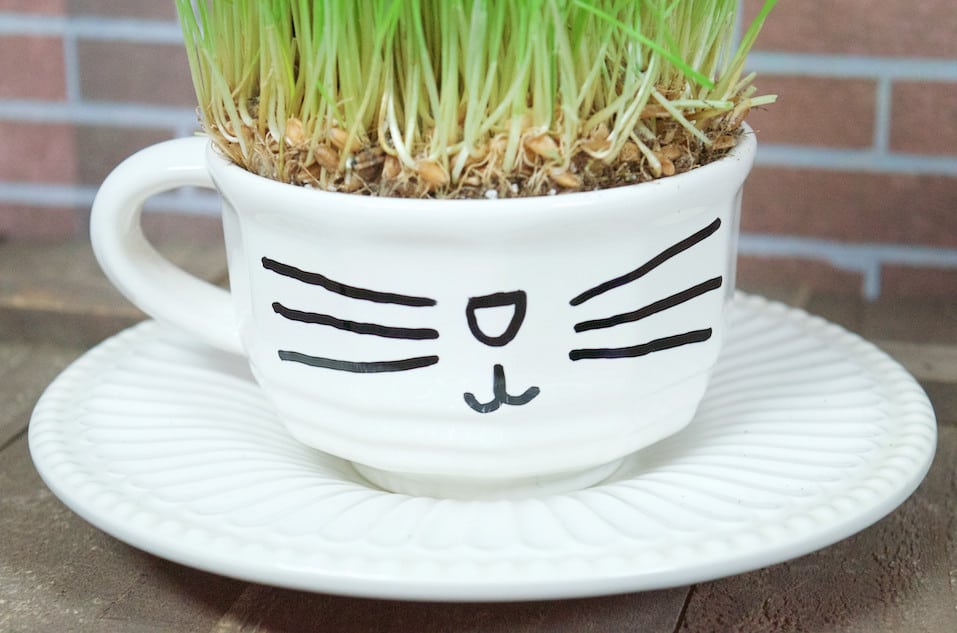 I actually picked up my white teacup and saucer and my local Goodwill thrift store for just a couple bucks! If you want to make minimalist cat face like I did you'll need a Sharpie permanent marker, or preferably, a Sharpie oil based paint marker.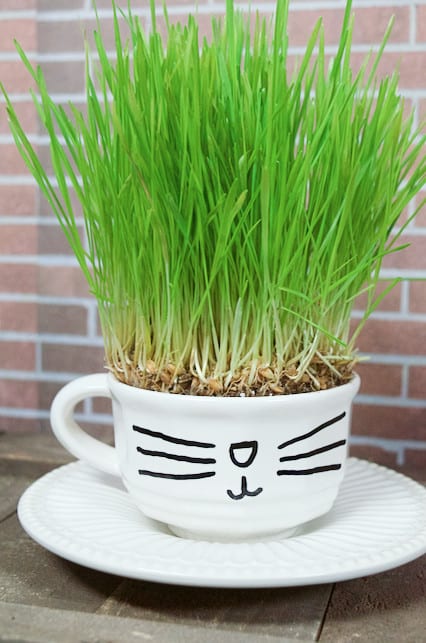 For the plant I recommend wheatgrass (or catnip if you want). Here's a HINT: Buy your wheatgrass plant at your local grocery store in the produce section – it will be 2-3x's CHEAPER than picking it up at the pet store! Just pull it out of the disposable container it comes in and place it right into your teacup! If you need to cut it down to size a little you can use a butterknife.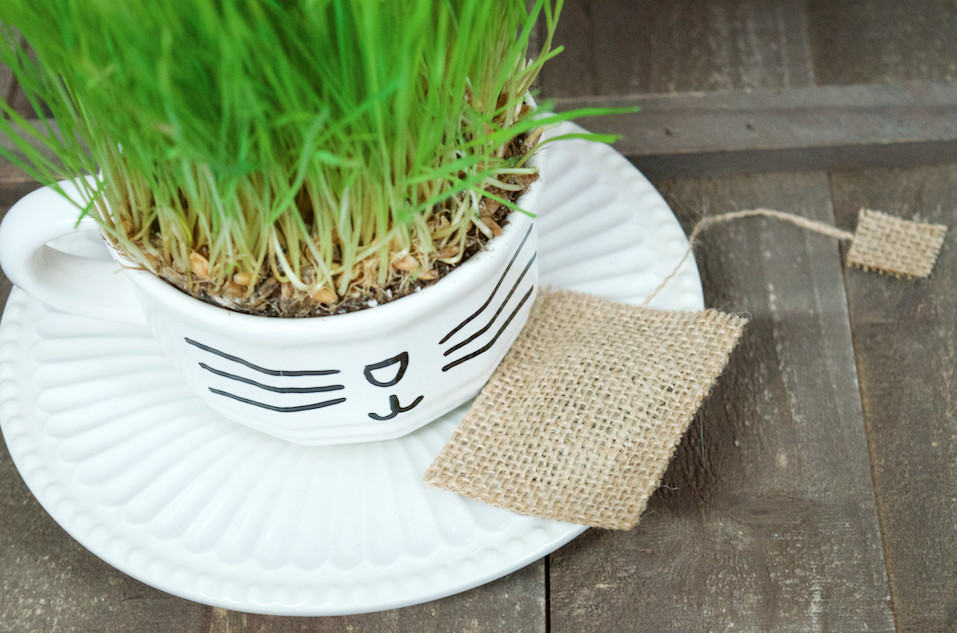 Now you have a beautiful teacup plant that both the kitty and his owner can enjoy! And of course a beautiful natural looking set of catnip teabags to go with it! It's the perfect homemade cat lovers gift set to give! This entire set literally took me under 10 minutes – it is SO simple to put together!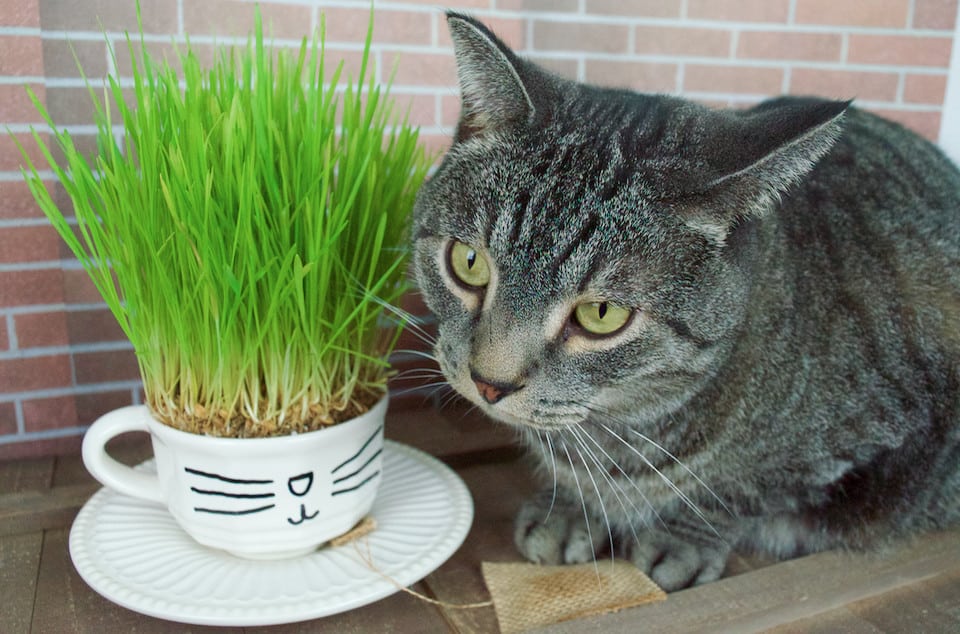 The fun part is really watching the kitties enjoy their catnip teabags!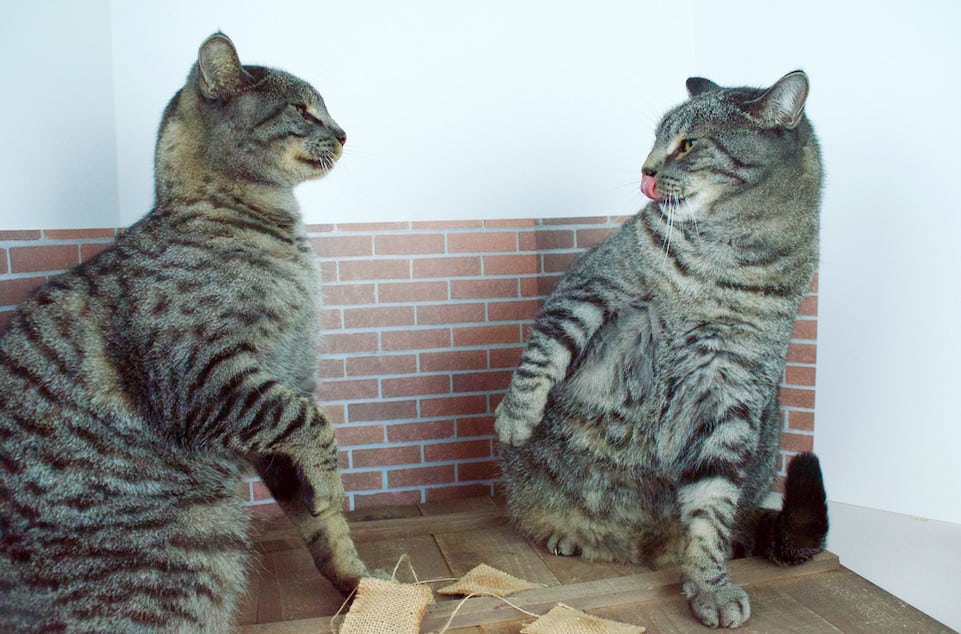 These guys are truly brothers! They were fighting over the catnip and didn't want to share!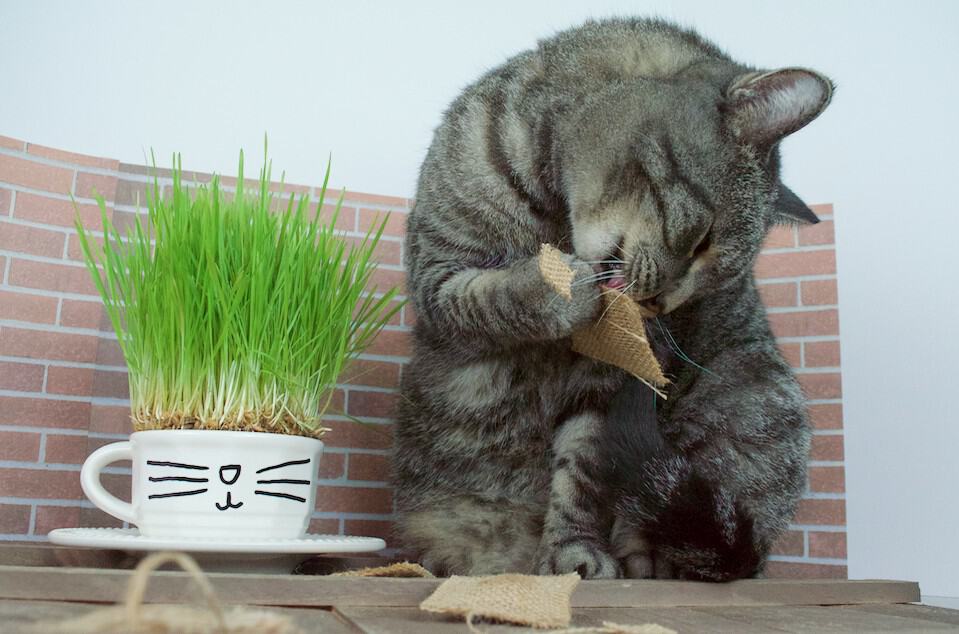 In the end, this homemade cat lovers gift set is a WIN for everyone! The cat, the owner, and you!
Remember to check out Rover's 12 Days of DIY Gifts  for your furry friends & their owners!
Other Popular Pet Posts: