How to Make a Pet Bed Out of a Recycled Suitcase – Pet Holiday Gift!
This post may contain affiliate links, view our disclosure policy for details.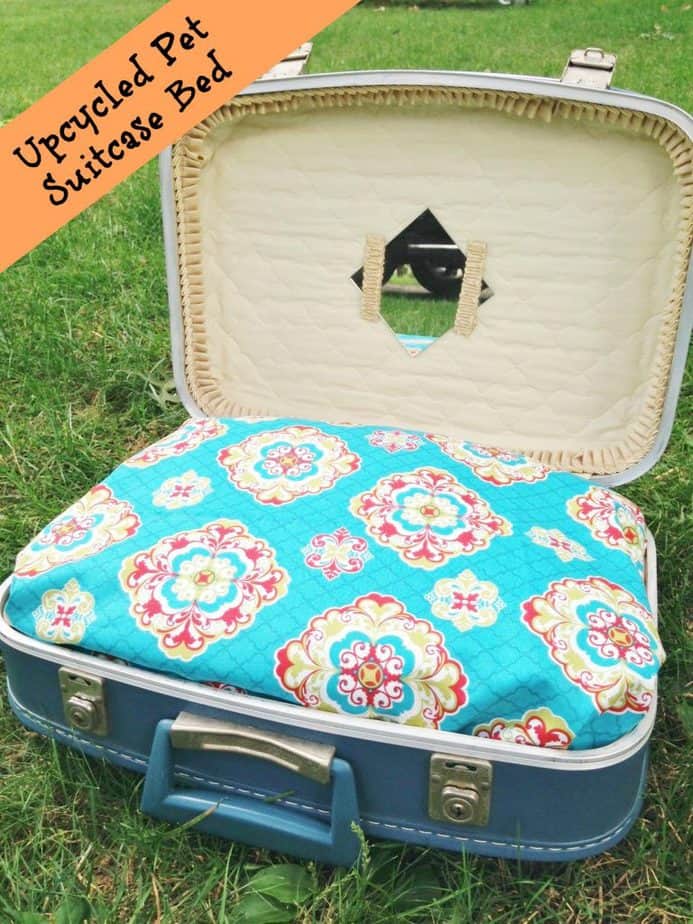 OK I just LOVE this idea for a frugal pet holiday gift or recycled project! It's perfect for cats and small dogs (or other critters that run around in your house!). You can easily create a fun and frugal pet bed out of an old suitcase in just minutes. Not to mention just close it up and it's ready to travel!
Recycled Pet Bed Supplies: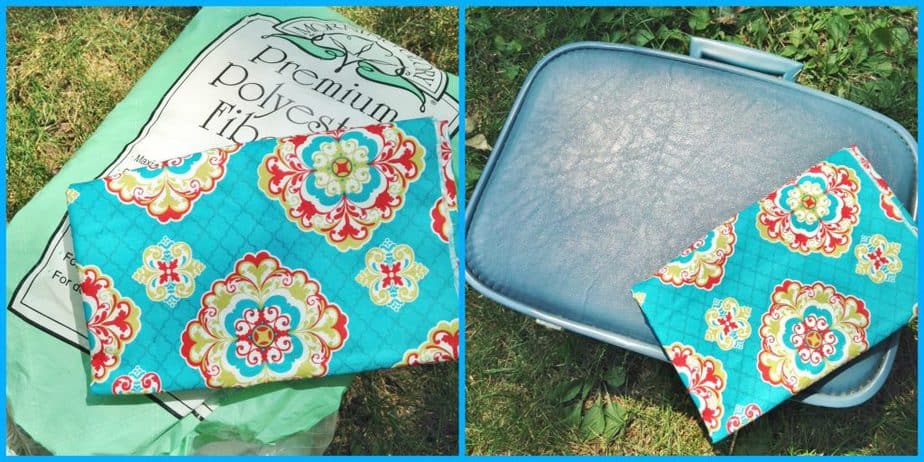 *Old suitcase (Look for ones with the hard shell. They are not only durable but can be wiped clean)
*1 package of cotton or poly batting

*1 yard of fabric in your choice of color/pattern. Choose an easy to care for fabric that will wash well.
*Hot glue
Recycled Pet Bed Directions:
1. Begin by washing the suit case well. A magic eraser
works great on the outside of the suitcase while you can use a spot treatment on the inside. Febreeze
or baking soda is also great to help eliminate musty odors. I can almost always find these types of suitcases real cheap at my local thrift store!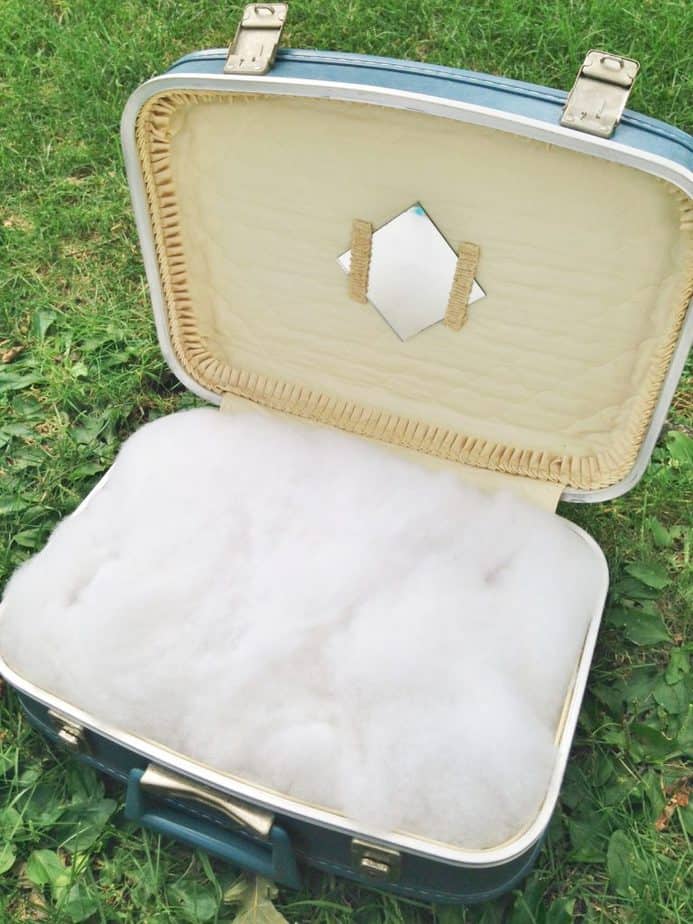 2. Fluff up your batting as you want the bed to be nice and full. Remember your pet will be laying on the bed so make sure there is plenty of padding! Place the batting inside of the suitcase. You want to place enough so the batting runs over the edges just a tad.
3. Take your fabric and lay it over the batting. Tuck the fabric into the sides so the top is nice and smooth.
4. Secure the fabric into place by applying hot glue
to the insides of the suitcase and pressing the fabric to it. This will keep the fabric in place as your pet jumps off and on the bed.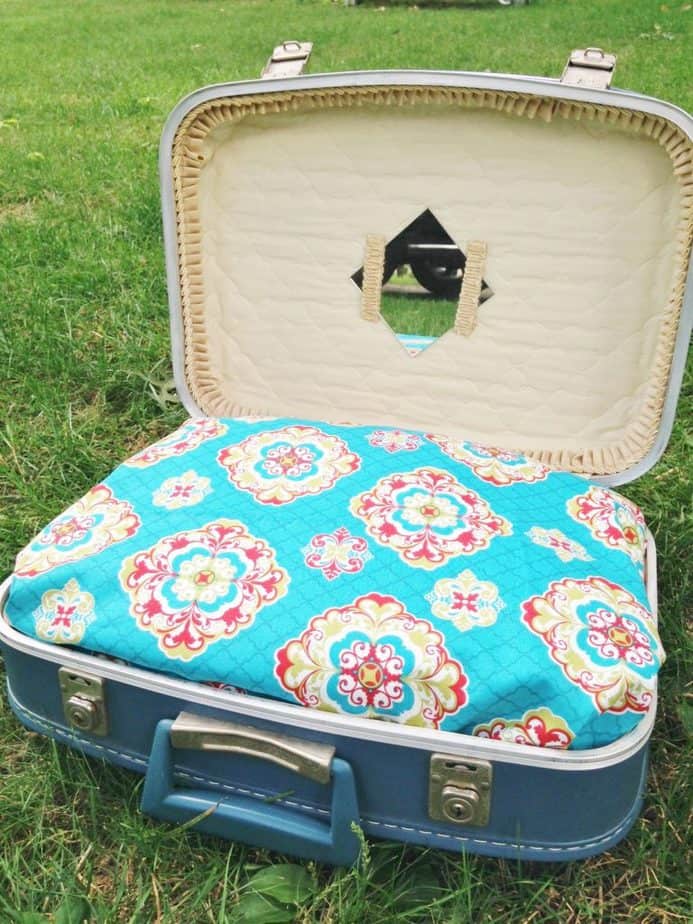 5. If you are worried about your pet becoming closed in the suitcase, you can always prop the lid with something or remove it by simply removing the hardware holding it in place. Otherwise, the lid is great for adding embellishments such as toys
, a mirror, or a pouch for grooming items
.
To travel with your pet bed, just close it up and go! To clean the bed, you can spot treat it or gently pull the fabric from the sides of the suitcase. Wash the fabric and glue it back into place. Another option is to consider using velcro strips
instead of hot glue as well!!
Other Popular Pet Posts: