How to Make a Mermaid Sensory Bin for Preschool Play
This post may contain affiliate links, view our disclosure policy for details.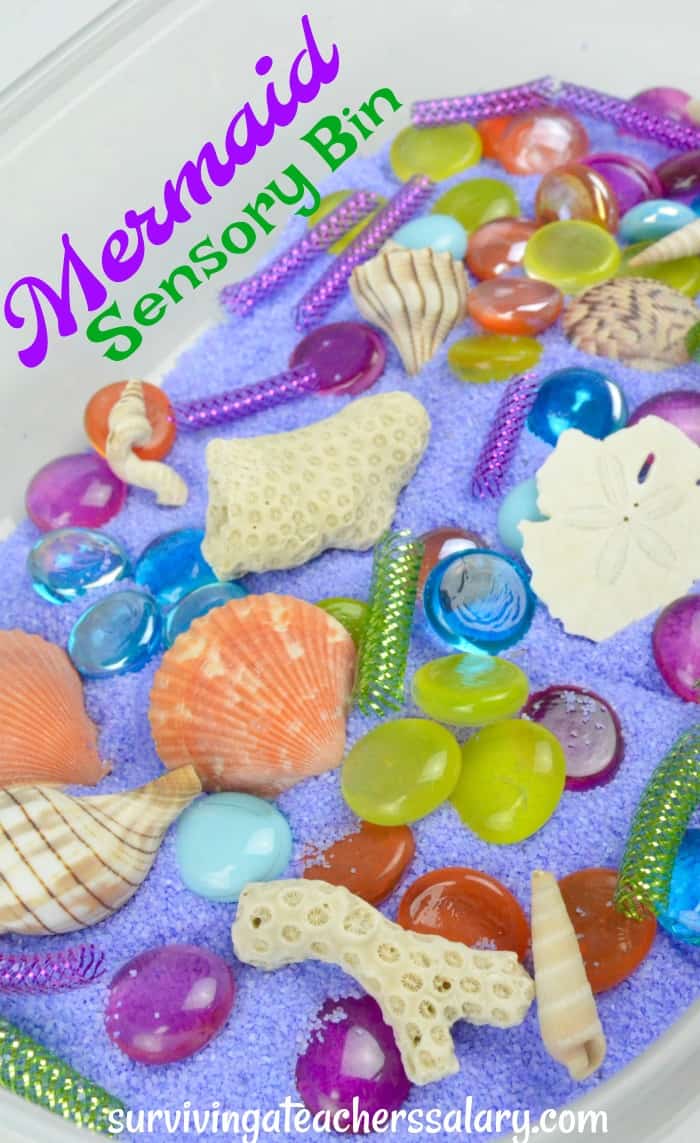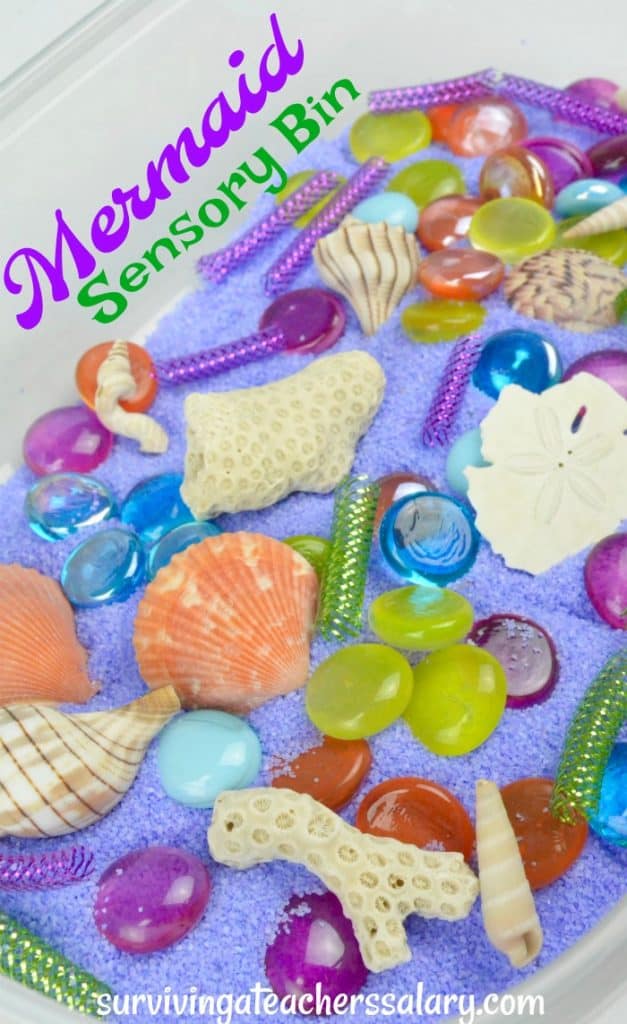 My daughter is turning 4 soon and has really sprung into quite the creative imagination! She is obsessed with mermaids this year so I put together this mermaid sensory bin for her to play with! Mermaid Halloween costume, mermaid birthday party, and mermaid sensory bins!
It's mermaids all around in my house! Below are a few ideas to inspire you on how you can make your own mermaid sensory bin!
Mermaid Sensory Bin Materials: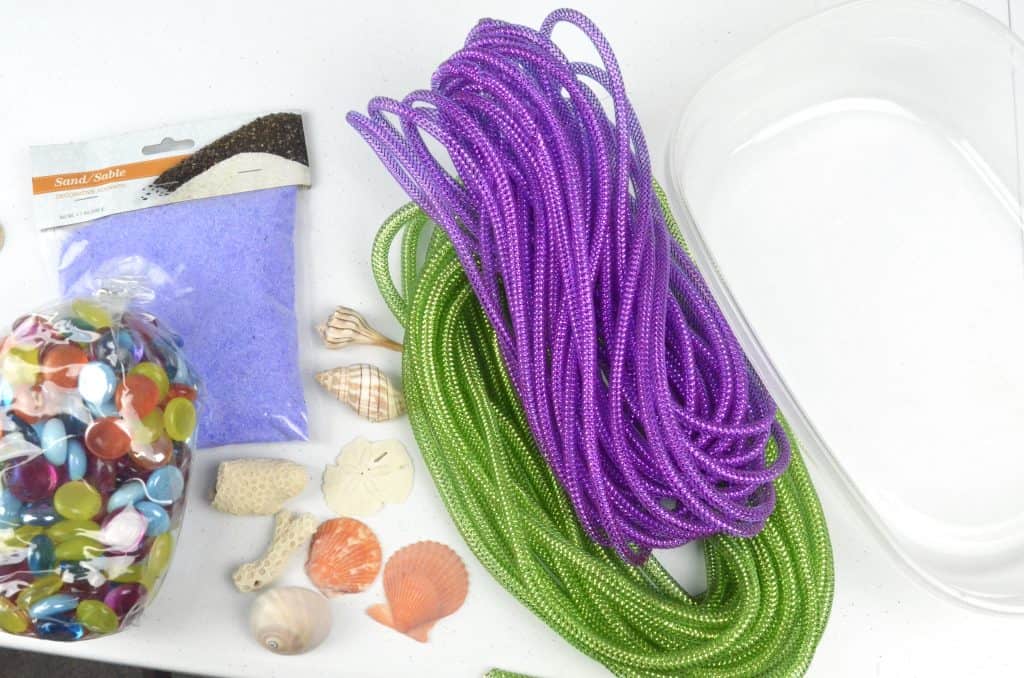 *craft sand
*seashells
*craft glass beads
*Dollar Tree decor
*any other items you wish to include
Mermaid Sensory Bin Directions: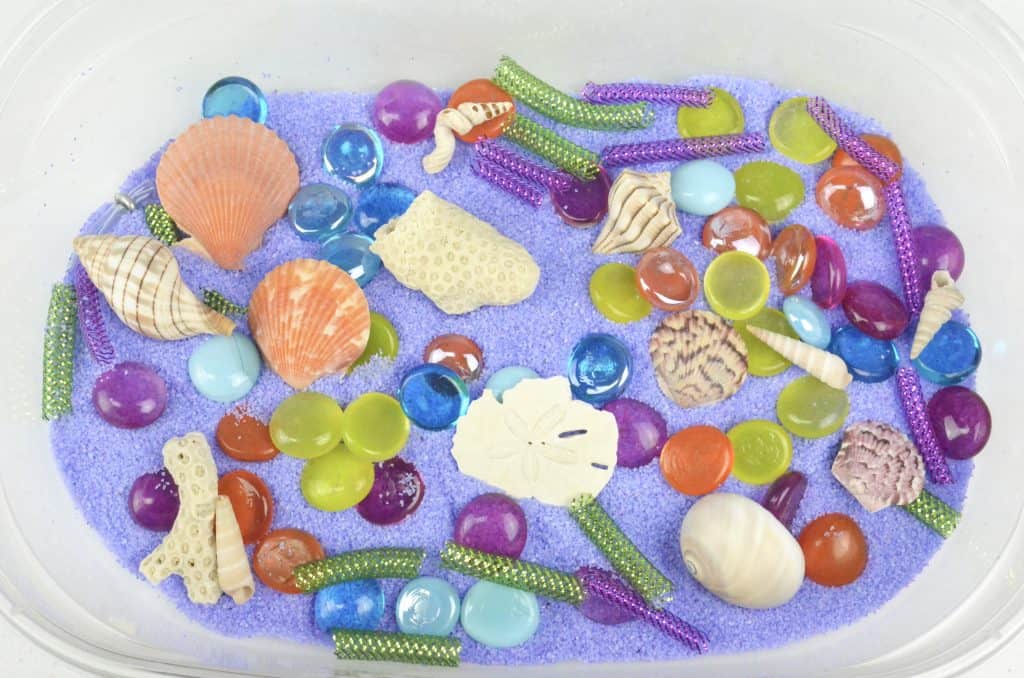 After watching the video above you can see how crazy simple it is to make your own mermaid sensory bin! My daughter absolutely loves hers and I stayed with the purple and green sea theme for her bin here.
My "secret sauce" is to create sensory bins in a storage container with lid so that I can choose to stack up the bins for later sensory play OR after my daughter is done playing I can pour the entire sensory bin into a gallon sized ziploc bag and store for later.
Each gallon bag is see through so children can easily pick out which bag they want. Just pour it into a container and then pour the contents back into the bag when they are done playing!
Sand dollars are quite fragile! When we were on a trip to Florida I had collected many fragments of sand dollars at the beach and have a small bag of them I use for sensory bins.
They are already broken so my daughter can have the experience of feeling them and learning about them without worrying about breaking it!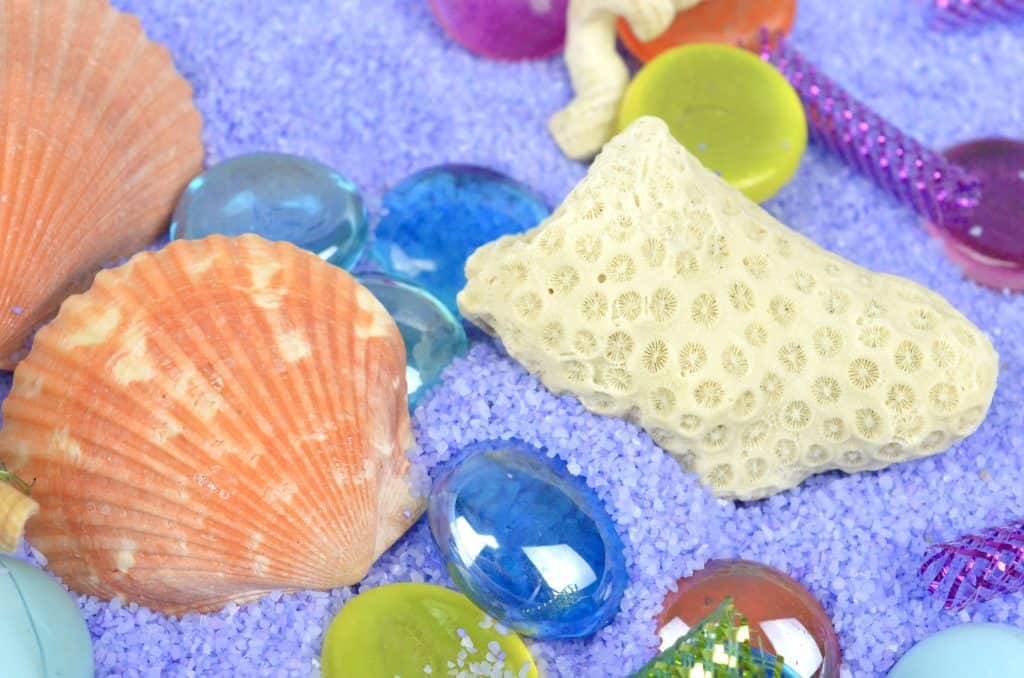 I also added a few pieces of coral which can be a little more difficult to come by. You may want to add in a few select fossils if you can get your hands on them or even dried bits of seaweed!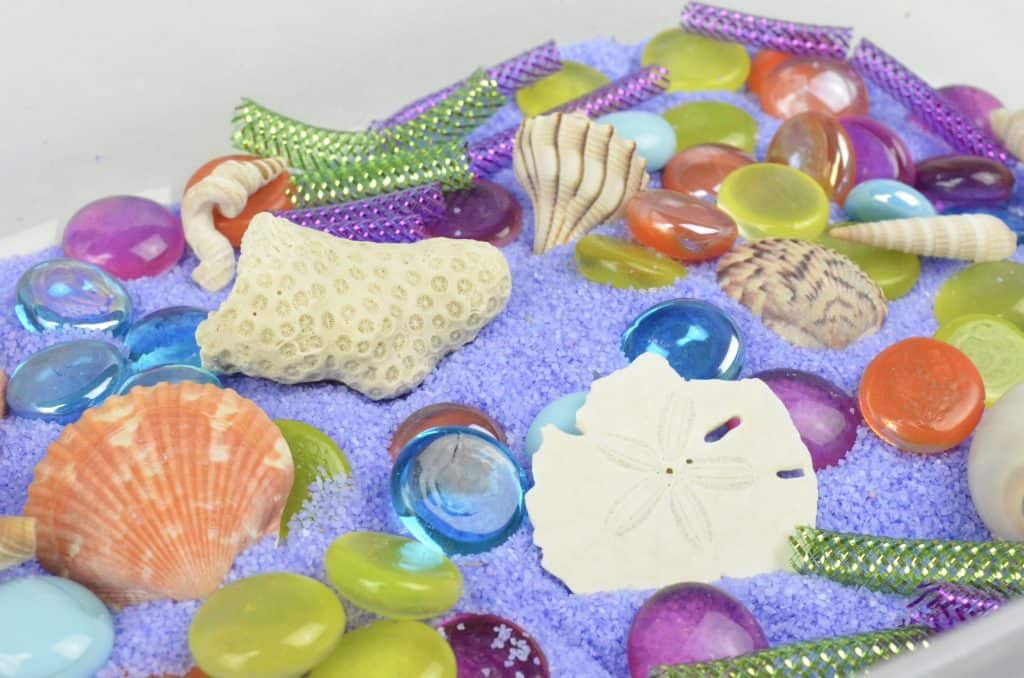 There's no right or wrong way to make a mermaid sensory bin! This is simply how I made ours. I have this mythical TOOB on order and will be adding them to our sensory play time once they arrive. These are some other small mermaid toys you may want to add.
More Sensory Activities: