DIY Back to School Owl Wine Cork Craft for Classroom Management
This post may contain affiliate links, view our disclosure policy for details.
Back to school is such an exciting time of year for some and a dreaded time for others. If you're teaching a class it's always a good idea to start the year off with your rules to follow set in stone. This fun owl wine cork craft can help you keep order in your class or just be used as a reading buddy for your students!
How you use it is up to you but below are the simple instructions on how to put him together! Plus I've linked to some other fun classroom management strategies you can try!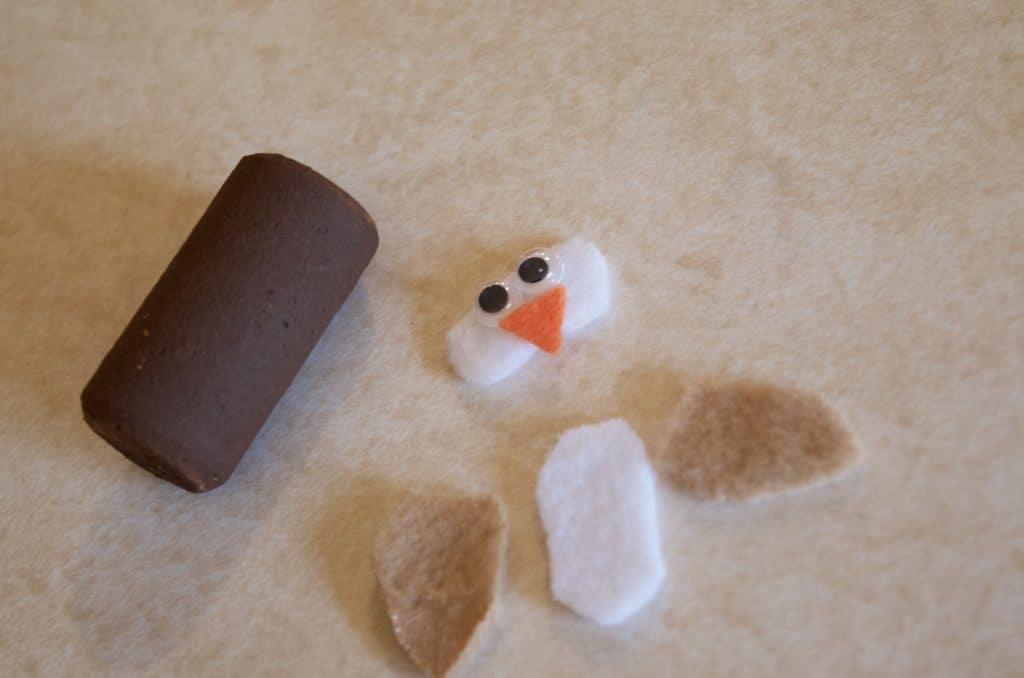 Owl Wine Cork Craft materials:
1 wine cork
 
brown paint 
felt
– brown, white, and orange
googly eyes

hot glue
Paint your wine cork brown – one cork for each owl needed. I used acrylic brown paint but if you are letting the kids paint their own owls then I recommend washable paint or brown markers.
Cut two ovals out of your white felt – this will be the face and stomach of your owl. You'll also need two tear drop shapes out of your brown felt for the owl's wings.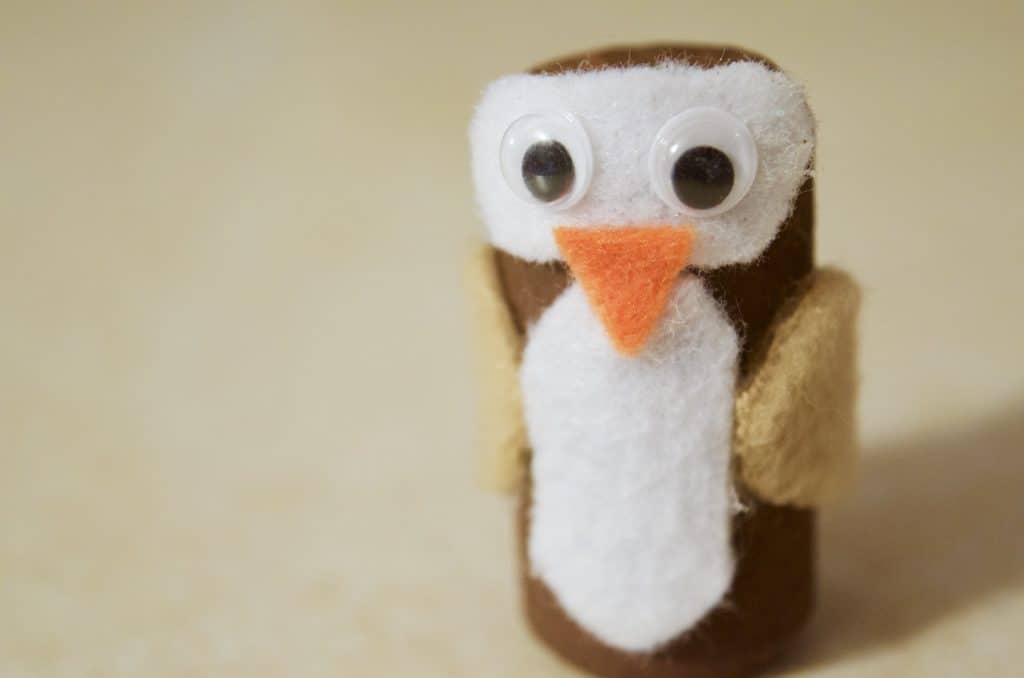 Hot glue on your white and brown felt as shown above. Then hot glue on a pair of googly eyes and a small orange felt triangle for the beak and you're ready to go! These owls are especially fun to make during the back to school season and during science lessons about predators!
Make a few of these fun owls for your class and let your class know that although owls are beautiful birds they can be scared easily by noises. The class must remain silent in order for the owls to come out and land on the student's desks! Of course rotate whose desk the owls appear on throughout the week to encourage quiet behavior!
Other Classroom Management Resources:
1.Miss Giraffe has 25 ideas here including Blurt Beans and pom pom turtles!
2. Proud to Be Primary has 10 MORE classroom management ideas!
3. Mrs. Richardson has created a FREE Punch Card for positive behavior.
4. Quiet Spray (a spray bottle of water) often works with your youngest grades.