Stacking up the Spring Projects #DigIn #ad
This post may contain affiliate links, view our disclosure policy for details.
This is a sponsored post written by me on behalf of The Home Depot.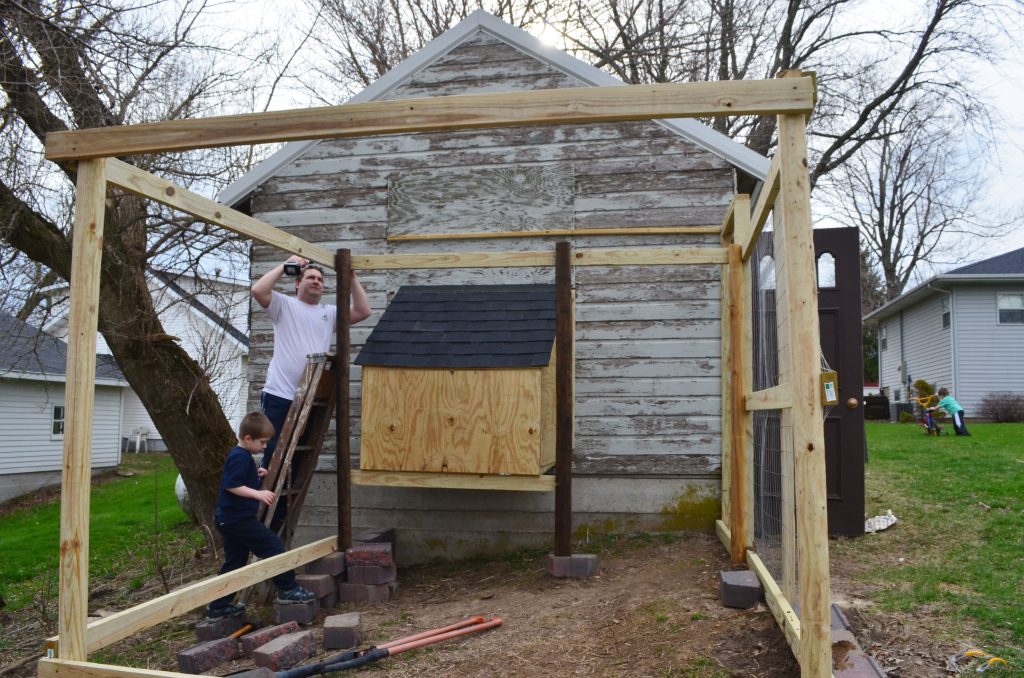 You guys saw our awesome chicken coop and yard that my husband built for us as part of a project that we finished for The Home Depot, and now that we are done with it we have started tackling other projects! Since we moved to Iowa last fall we have been coming up with ideas that we would like to build and change and now that the weather is warmer it's time for us to get started!!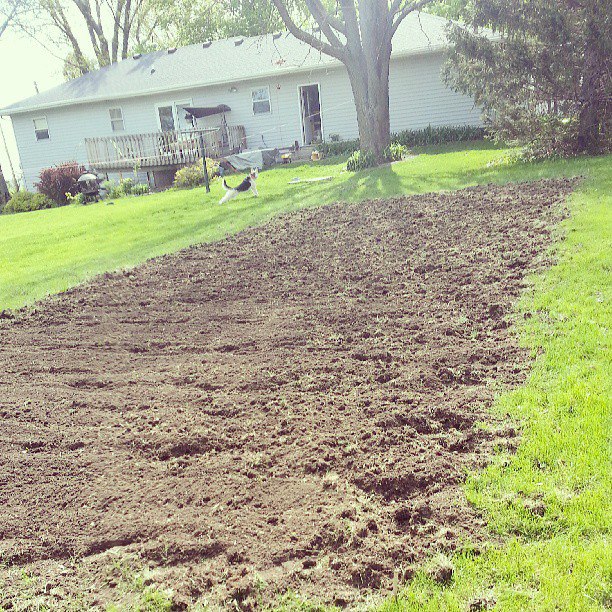 My biggest project has been my vegetable garden. This is my learning year as far as gardening up here so I'm excited to see what I can grow and grow well. I did have to till up a lot of grass which I think is hampering some of my veggies from growing properly. Once the summer is over and harvest is under-way I will get to work canning and cooking with our fresh produce.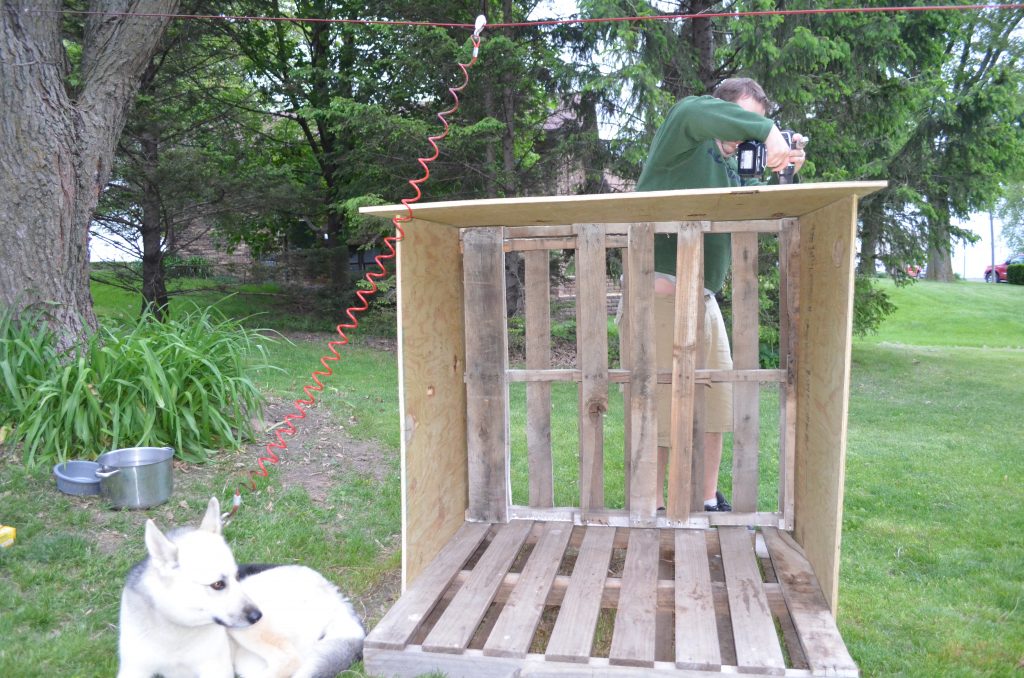 You may remember last October that we adopted a German Shepherd puppy from the local animal shelter. Since we got her we installed a cable runner outside for her to run outside on her own (she likes to run away if we let her off the line) although she is mostly indoors with us or on a leash for a walk/run. We had bought a secondhand doghouse for her, but we've noticed since we've had her she's scared of small enclosed spaces – probably from something that happened before we had her. So she was just absolutely terrified of her doghouse. Over the winter even though I know she has a big furry coat I hated to see her get rained or snowed on if we were out for the day. So on our "to-do" list this summer was to build her some sort of shelter where she would feel comfortable going under to get out of any storm she might find herself stuck in. We knew it had to be plenty big and not feel enclosed so I didn't want to put a front on the doghouse. I wanted it to look more like a lean-to. We have some extra roof shingles in our shed that we are going to attach onto the house but hopefully as she gets used to it  we can enclose it a little more for weather protection.
Considering tackling some spring projects? Here are a few tips:
Make a list of all of the projects that you want to tackle and then prioritize them.
KNOW your budget! Estimate your supplies cost! If your project is out of your budget consider using alternative materials.
Tackle one project at a time. It makes life a lot easier!
Do your research. Take into account location, weather, durability, etc. The internet has TONS of options for just about every project you can imagine.
Be Flexible. Sometimes projects simply just don't go as planned. Be willing to explore other options if problems arise.
It's home improvement time, and The Home Depot has everything you need to #DigIn for Spring. No matter what projects you want to tackle, they have great values on all you need. They're ready to help you with renovation ideas and expert advice, too.
Get over $300 in email exclusive savings each year, sneak peeks on new products, monthly lawn & garden ideas for your region and access to The Home Depot's gardening experts. Click here to join the world's largest garden community today! Or go to homedepot.com/gardenclub to see some of the many benefits of membership.
This is a sponsored post written by me on behalf of The Home Depot.