Guinness World Records 2017: BLOCKBUSTERS! Book Review + FREE Math Activity
This post may contain affiliate links, view our disclosure policy for details.
I received the book below for preview.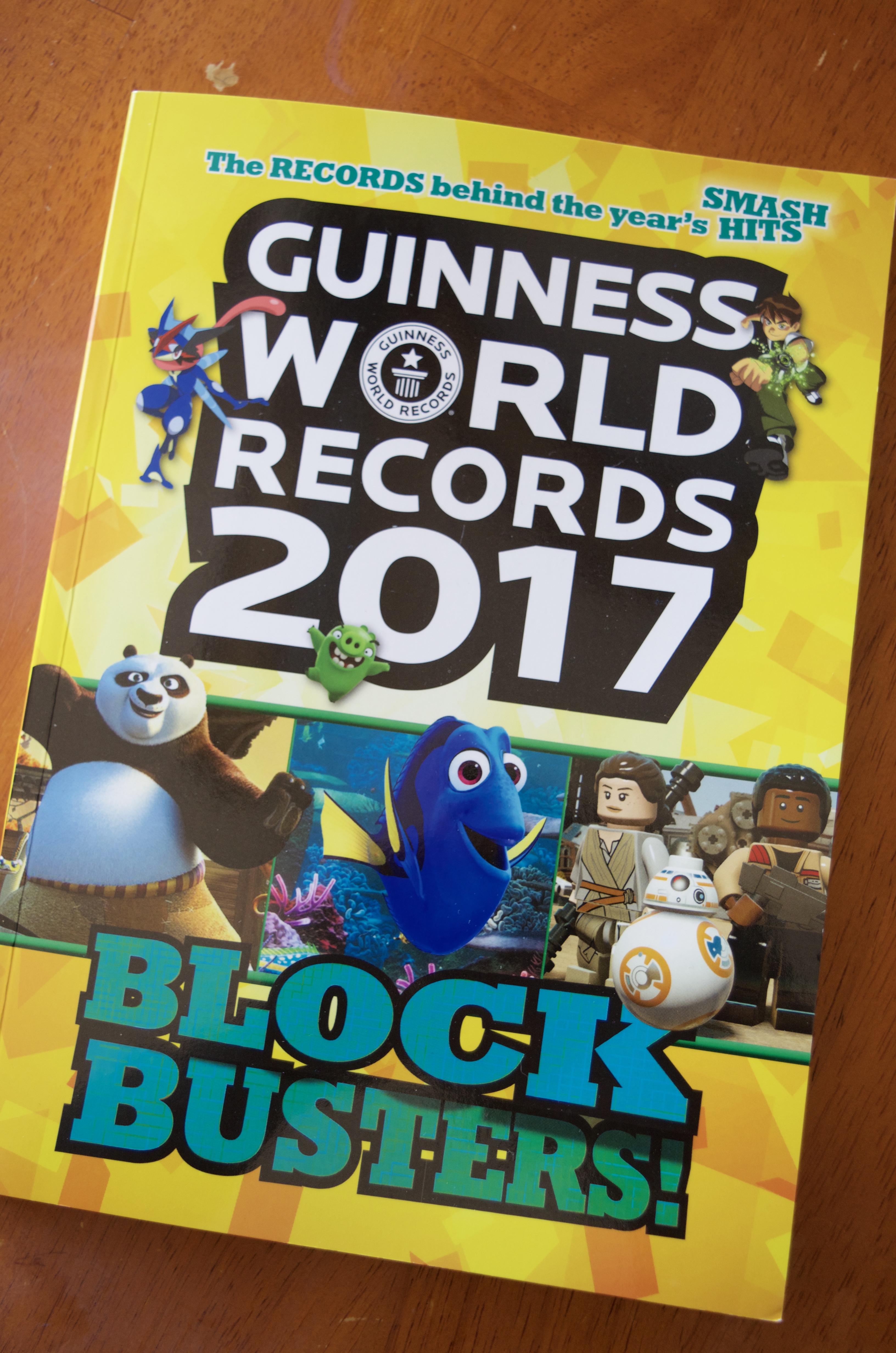 I'm a huge supporter of trying a variety of reading materials for reluctant readers and I LOVE the new Guinness World Records 2017 Blockbusters! book that has come out! I specifically wanted to get it for my 9 year old son who is very into a lot of the big 2017 crazes – vloggers, Minecraft, emoji's, etc. But personally I have really been enjoying this book myself and have learned so much!
PLUS pair up the 2017 Blockbusters! with this fun math activity specifically created for grades 2-5: Blockbusters! Math Activity: Learning Place Value.
2017 Blockbusters! readers can check out engaging and informative chapters on:
Reading: Jungle Book (Deadliest tiger; Oldest living leopard in captivity)
Watching: Up (Largest object lifted by balloons)
Playing: Pokémon (Least popular Pokémon)
Going: Theme Parks (Fastest roller-coaster)
Browsing: Emoji (Most popular emoji)
Consuming: Food (Largest burrito; Largest Pez dispenser sculpture)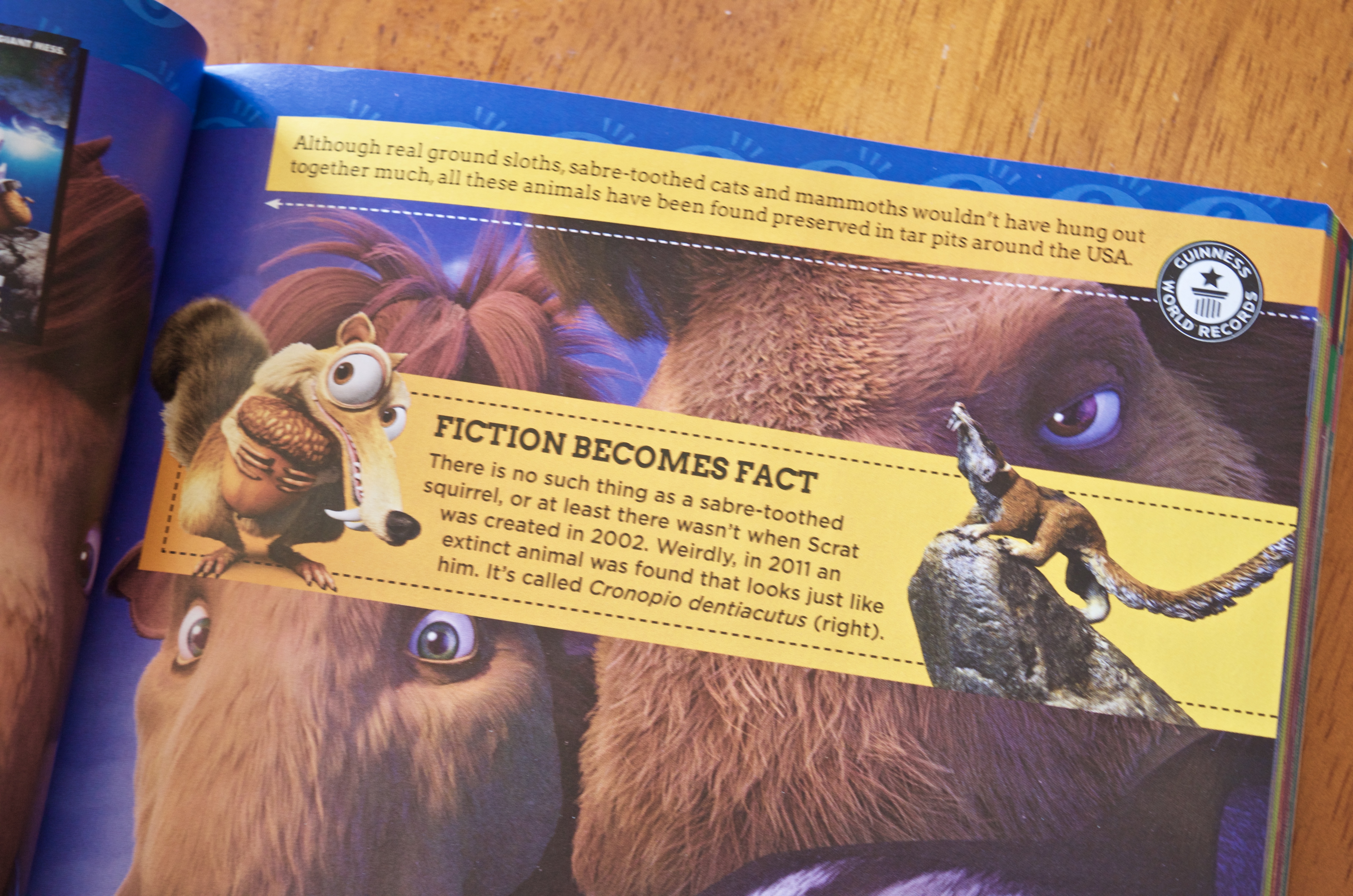 Look at this!!! Did you know that scientists discovered a new creature that looks very similar to Scrat from Ice Age?! I didn't! This became an awesome science related historic research project for us! Plus there are PLENTY of things your kids can take from the book and try on their own! Kids can try their hand at any of the four low-barrier record-breaking challenges in 2017 Blockbusters! including:
 Most underwear put on in one minute (team of two)
Fastest time to match 20 emoji pairs
Most soft toys caught blindfolded in one minute (team of two)
Fastest time to stack 20 LEGO® bricks in a right-angle tower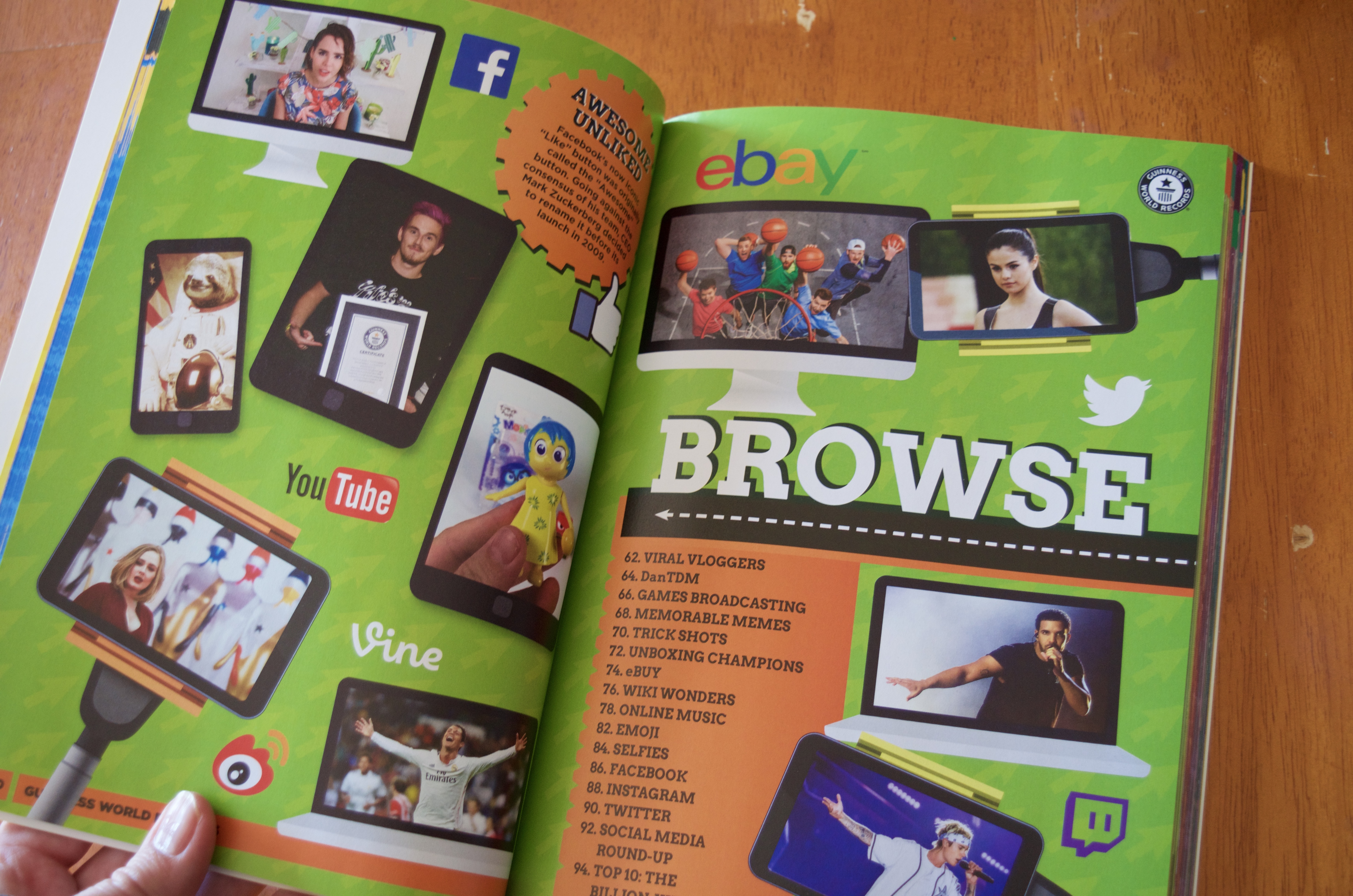 Pretty much it was viral or big online in 2017 it's in this book!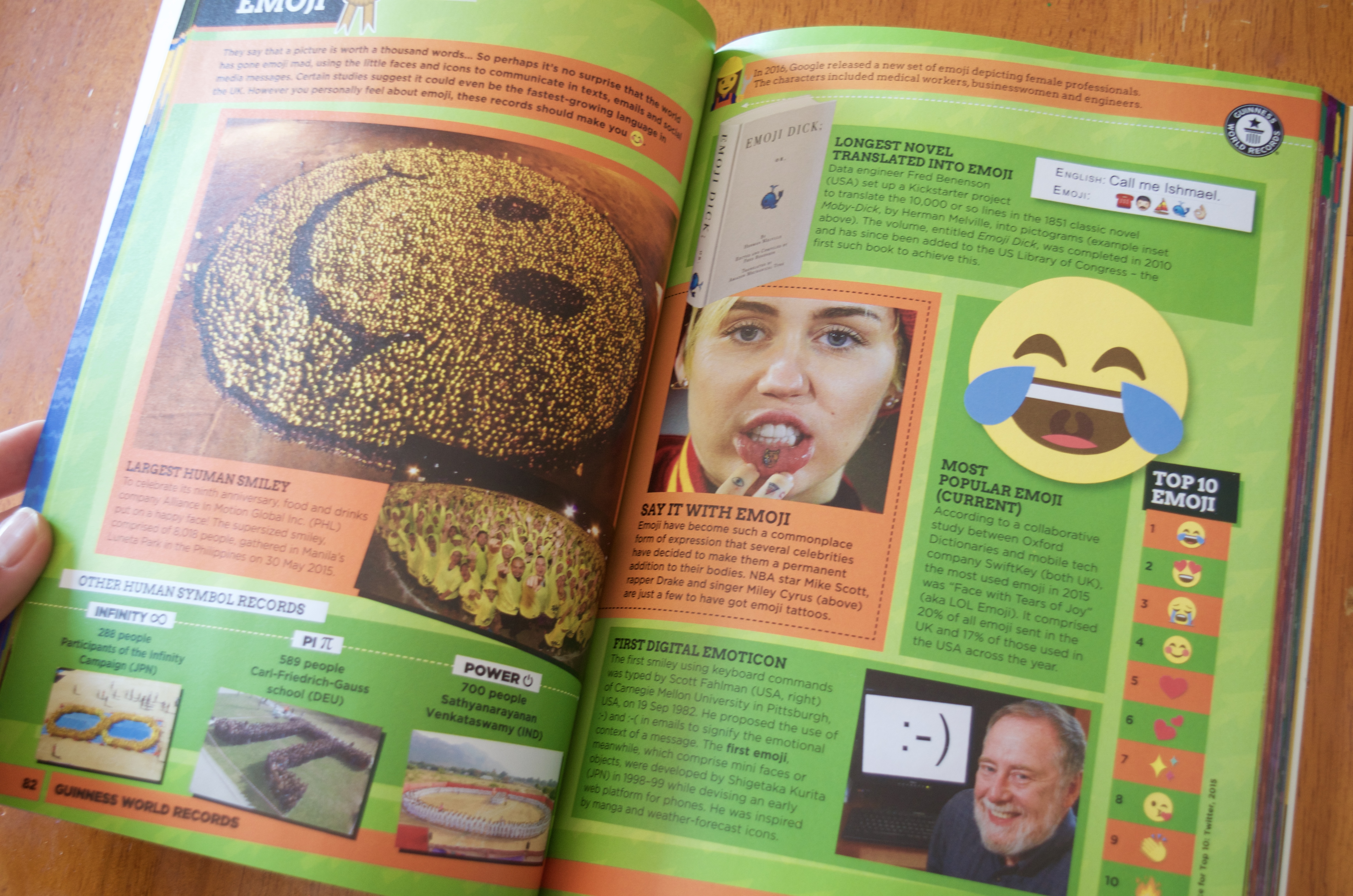 I still don't get the whole emoji craze but my boys sure do! They just devoured everything in this book! It was fantastic because the day I received this my son was home very very sick from school. So sick he wouldn't even touch his tablet (so you KNOW he was sick!). We grabbed this book as we headed to the doctor's office and it kept him happily occupied and distracted – it was really nice to give to him that day in particular.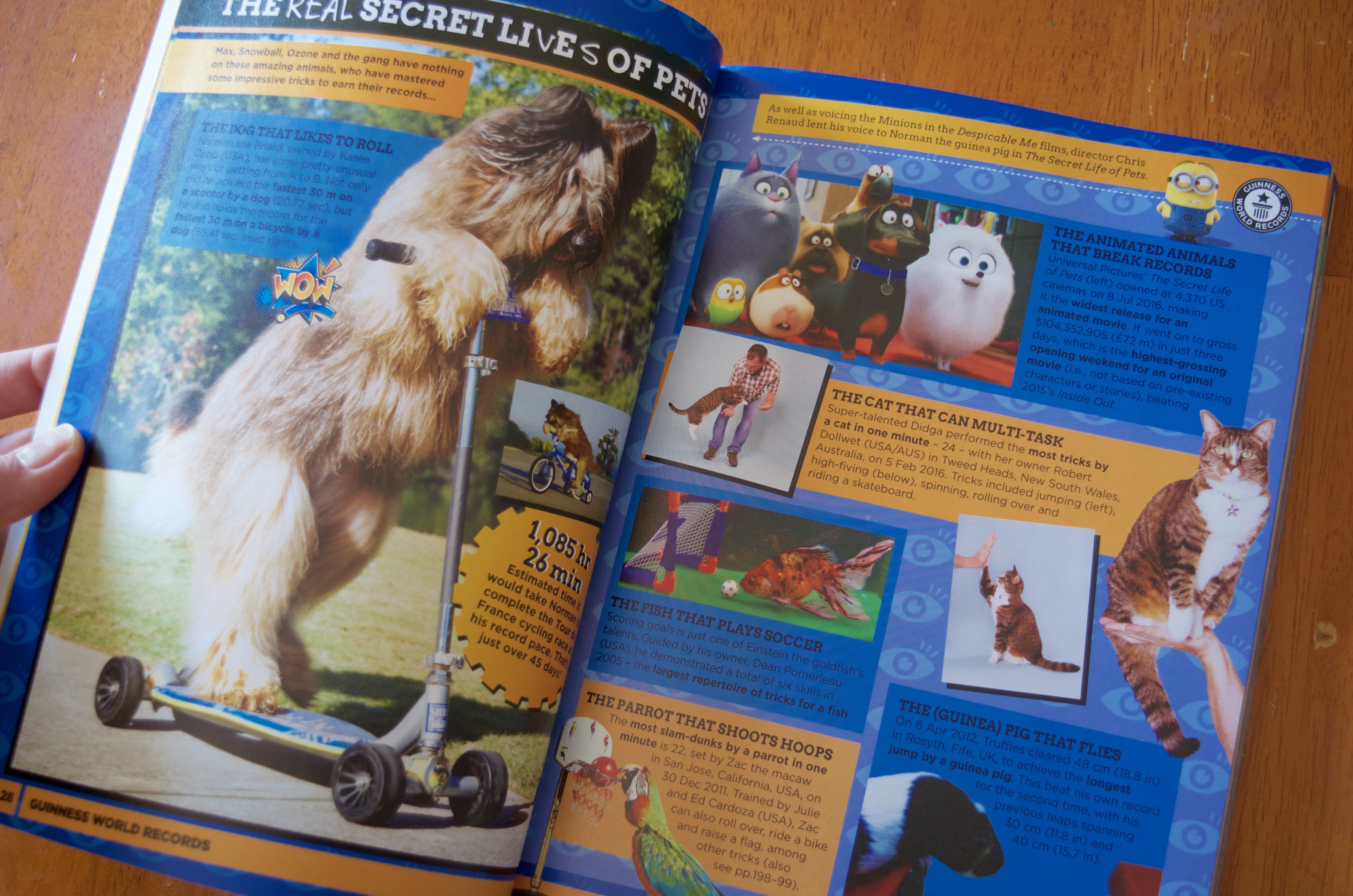 I love how the book takes popular films from 2017 and brings it into real life – like these REAL "secret life" of pets that can do amazing tricks! If you have kids that are really into current trends or a student that is a reluctant reader I highly recommend you getting this book! It's so much fun and you might be surprised how much you AND your kids will learn!
Don't forget to order your copy of Guinness World Records 2017: BLOCKBUSTERS! and print of the Blockbusters! Math Activity: Learning Place Value.