ByteBoi Review DIY Handheld Gaming Console by CircuitMess
This post may contain affiliate links, view our disclosure policy for details.
SO many kids dream right now about being a video game designer when they grow up, and CircuitMess lets kids ages 11+ not only make their own games but ALSO build and design their own hand-held gaming console called ByteBoi – all in one day!
Don't worry though, the ByteBoi kit also comes pre-loaded with games, puzzles and more so that you can play them right away after building! Your kids can play the video games, then be inspired to create their own! (How cool is the name ByteBoi by the way?!)
CircuitMess also offers lifetime support for your ByteBoi! There's even a Discord community you can join!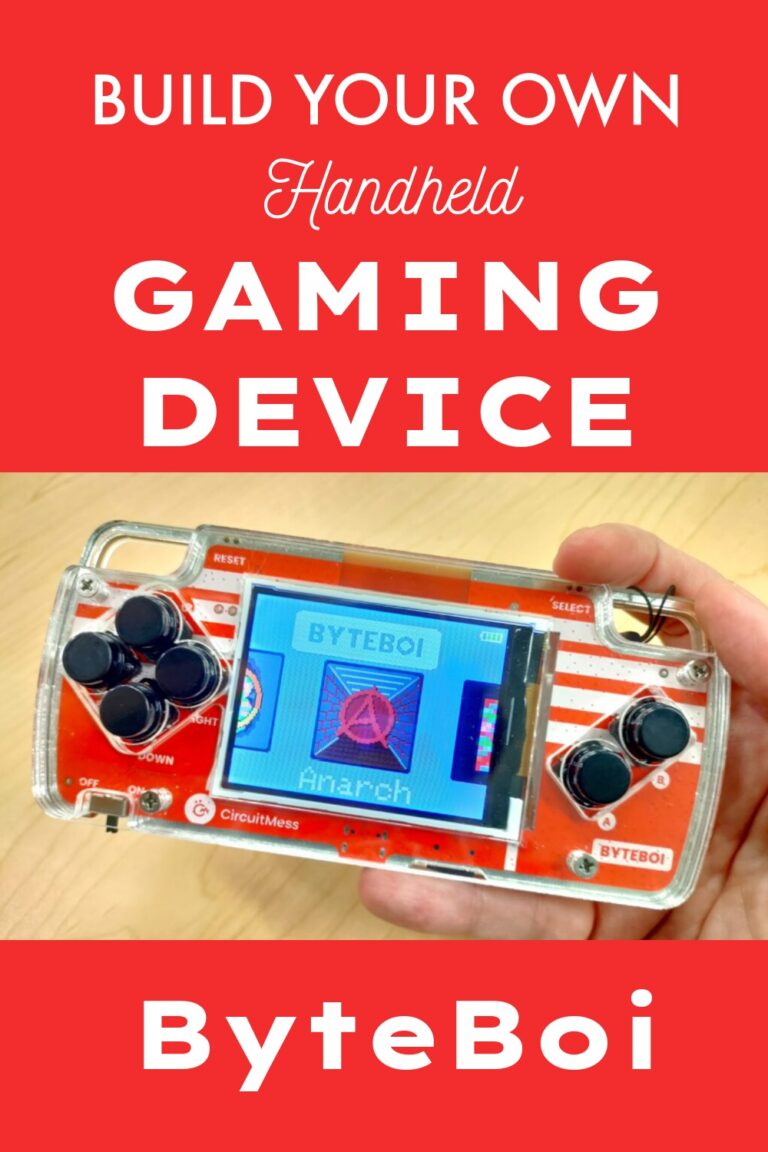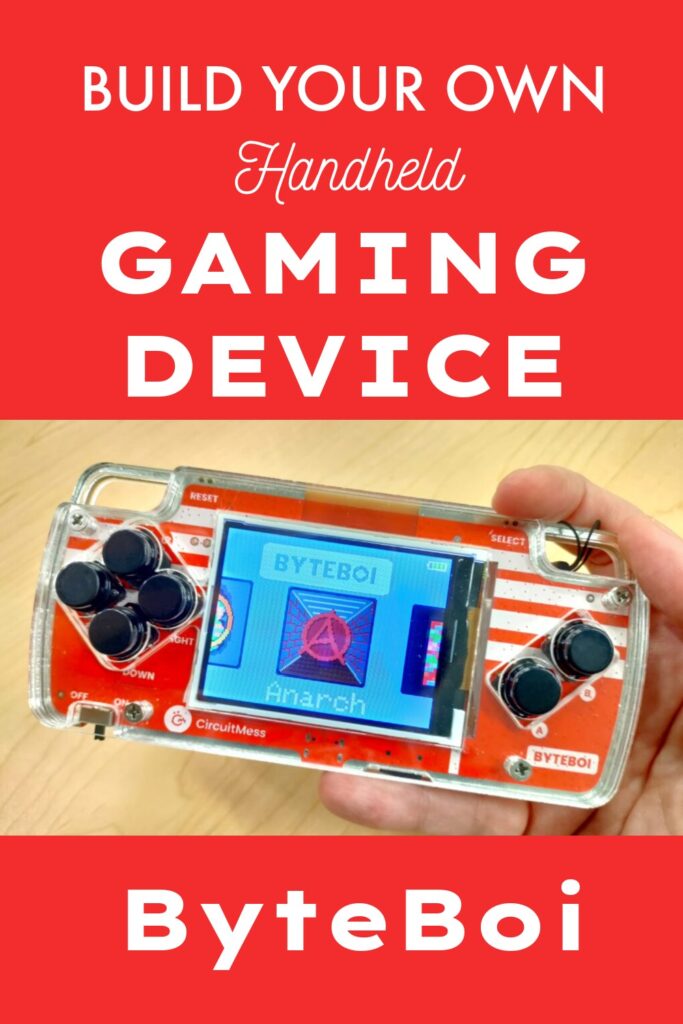 Being a video game designer is the coolest new career choice for kids, and I love that CircuitMess has taken it one step further to give kids a full design experience from console creation to video game creation. It's a fantastic hands-on electronics kit that has a really acute edge on the market.
Not only can kids bring their animations to life, but they will learn more about microcomputers, gain experience with simple soldering, and use CircuitBlocks coding to design their own games if they want!
CircuitMess contacted me and sent me the ByteBoi device you see here as well as a Chatter electronic kits (cool wireless texting devices!) and sets of Wacky Robots soldering kits which are perfect for beginners!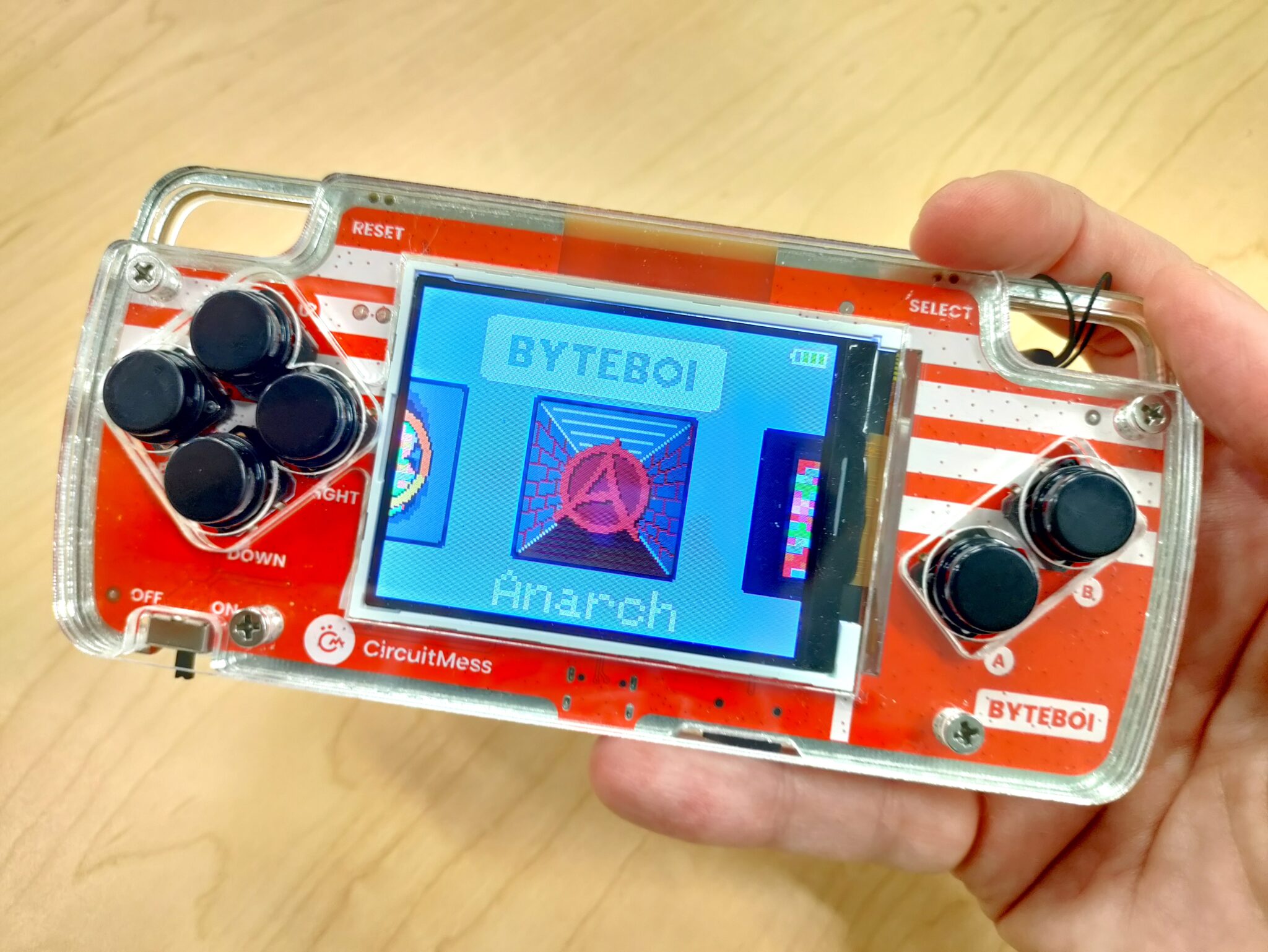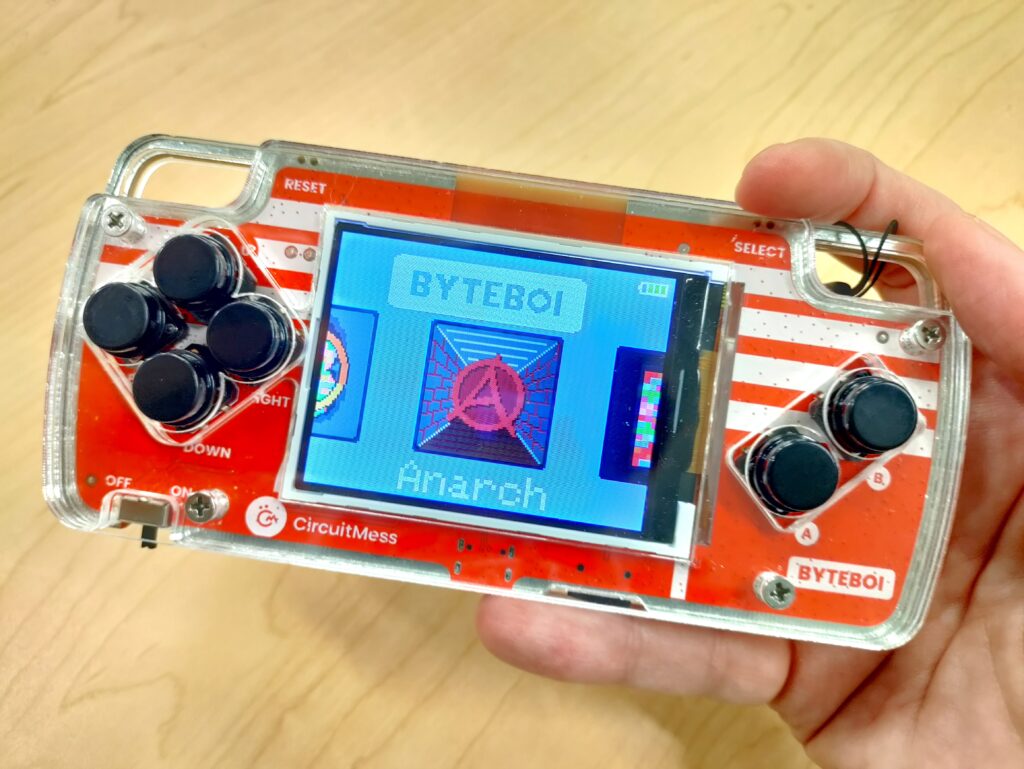 I've never used the Wheelson set from CircuitMess, but if you have one you can also control it with your ByteBoi which is pretty cool!
You will need a few other basic soldering tools (listed below) in order to build this electronics kit with your kids. If your child already knows how to solder and has a soldering set they'll move through this kit quicker than if you need to learn how to solder along with soldering safety. You can view my tips for teaching safety tips to kids to learn how to solder.
If your child has never soldered before I strongly recommend you supervise any soldering usage. Make sure your child understands the dangers of soldering and stay in a well ventilated area.
Check out our Chatter Texting Device review also by CircuitMess!
The ByteBoi game console electronic kit by CircuitMess comes with everything you'll need for the actual device itself! (See below for additional building tools needed.) It includes:
CircuitMess Circuit Board
Acrylic casing
On / Off Switch Speaker
USB-C Cable
Li-Po battery
Push Buttons
Button caps
Screws/bolts/spacers
Instruction booklet
and more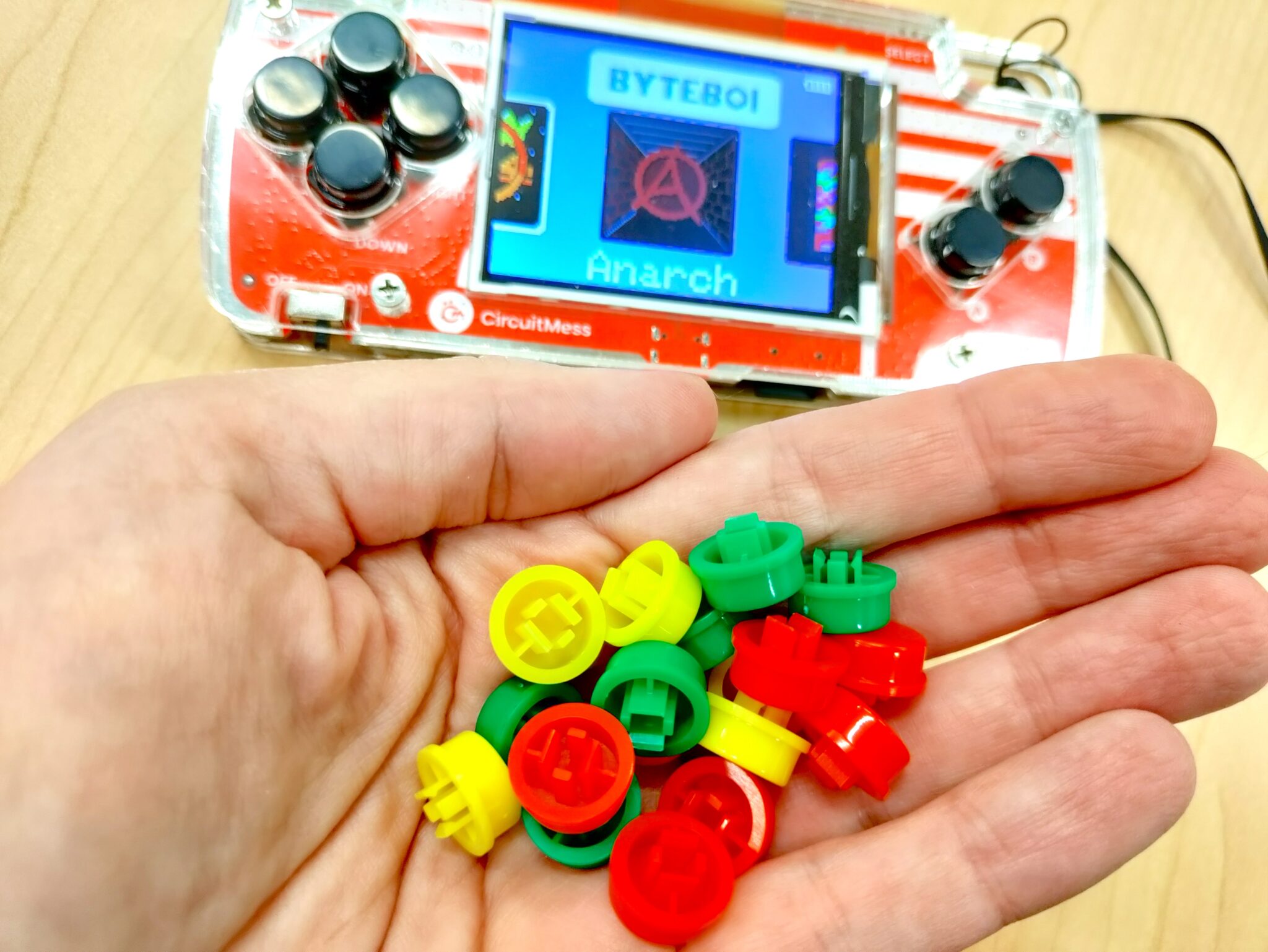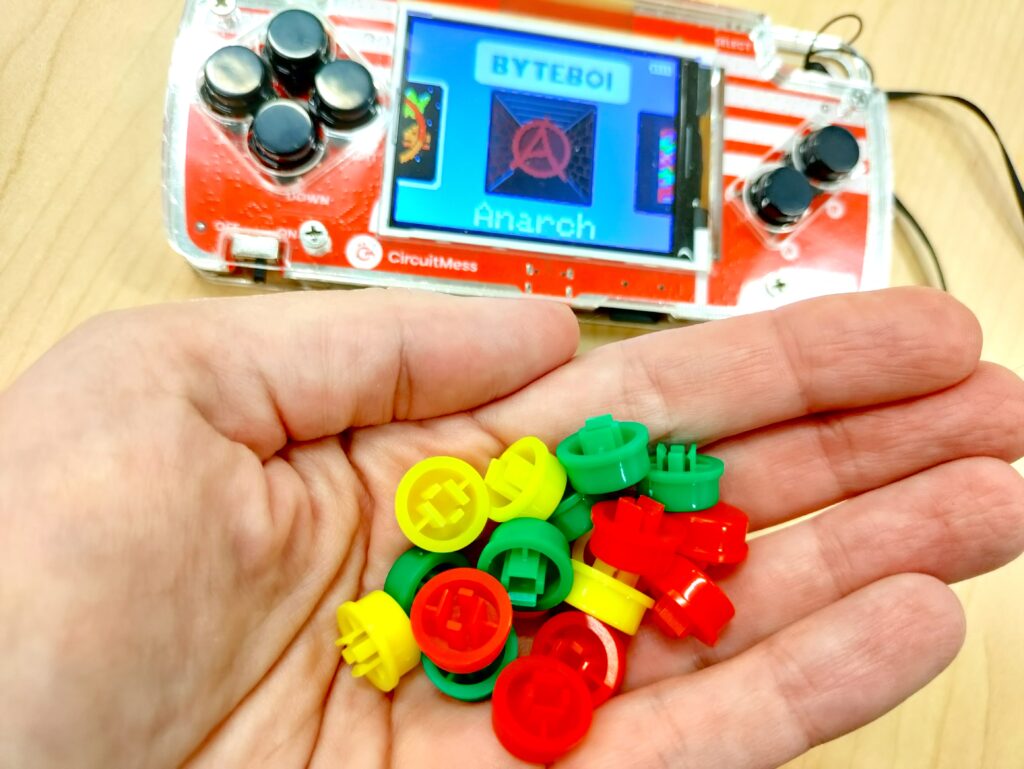 However you WILL need some additional tools to actually complete the build. You'll ALSO need a basic soldering iron, solder, sponge (for soldering iron), Philips screwdriver, and needle-nose pliers. You can check out the build guide for ByteBoi here for more detailed instruction and other guides to CircuitMess products here.
After CircuitMess contacted me about the possibility of doing a review, I showed my 15 year old son their website since he absolutely loves building and rebuilding electronics. He's a whiz at soldering and putting things together, and the ByteBoi was definitely the first thing that caught his eye from CircuitMess. (although he really loved these Wacky Robot soldering sets too!)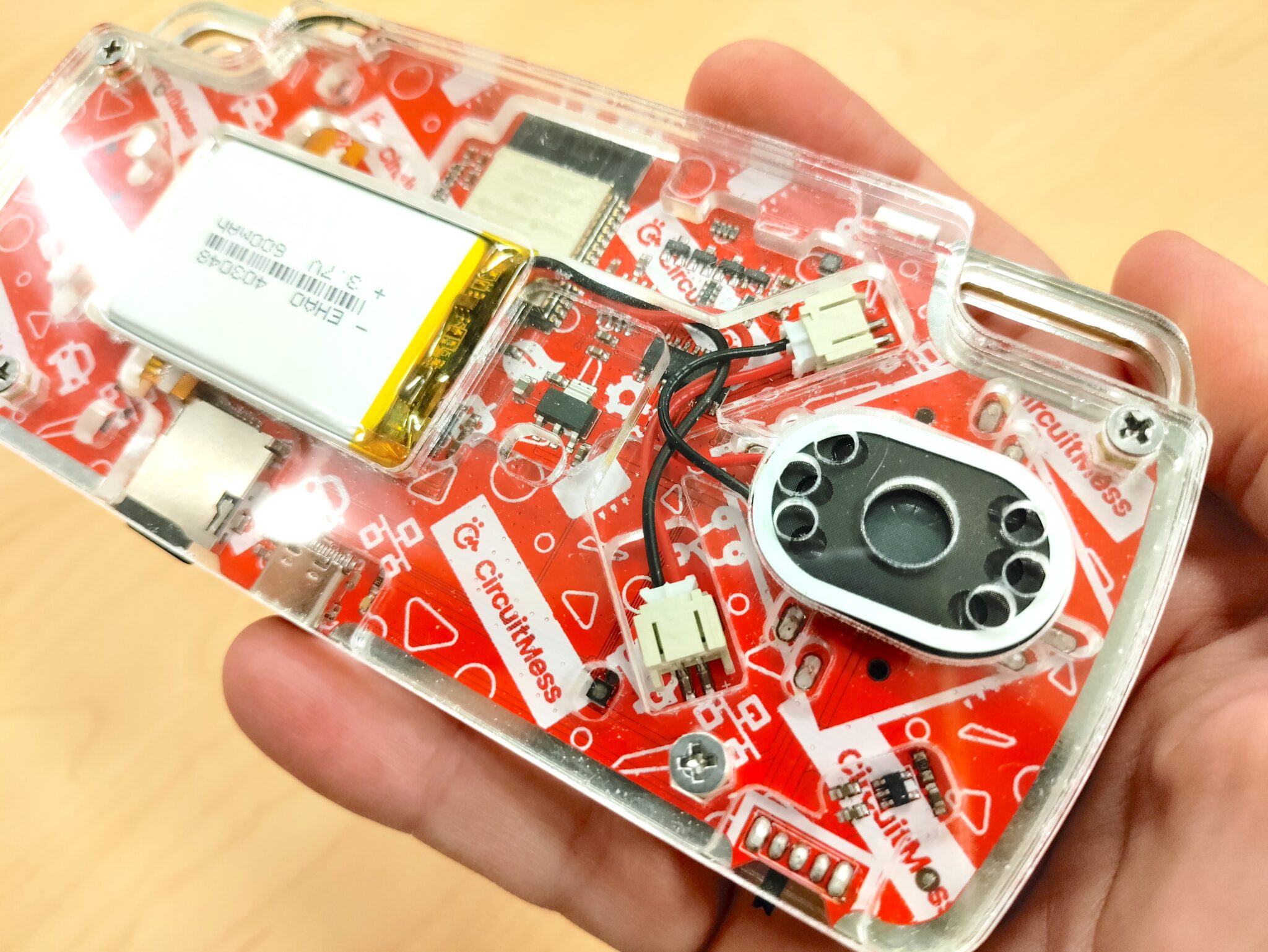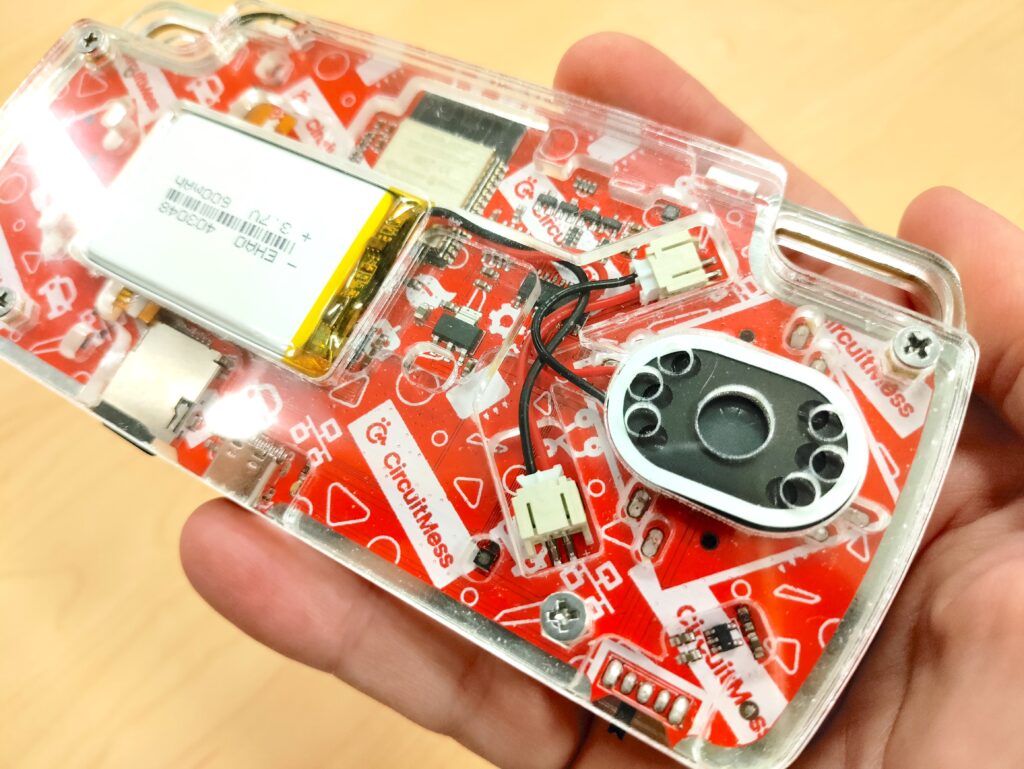 The general build time is about 4 hours but can vary greatly depending on if your child knows how to solder and their exposure to previous electronic building experience. Once they've learned some basic solder skills, the ByteBoi includes a fantastic guide that will walk them through every step of the build along with detailed photos.
The booklet really covers everything you'll need to know about including images of proper and "sloppy" soldering techniques. It's a fantastic visual!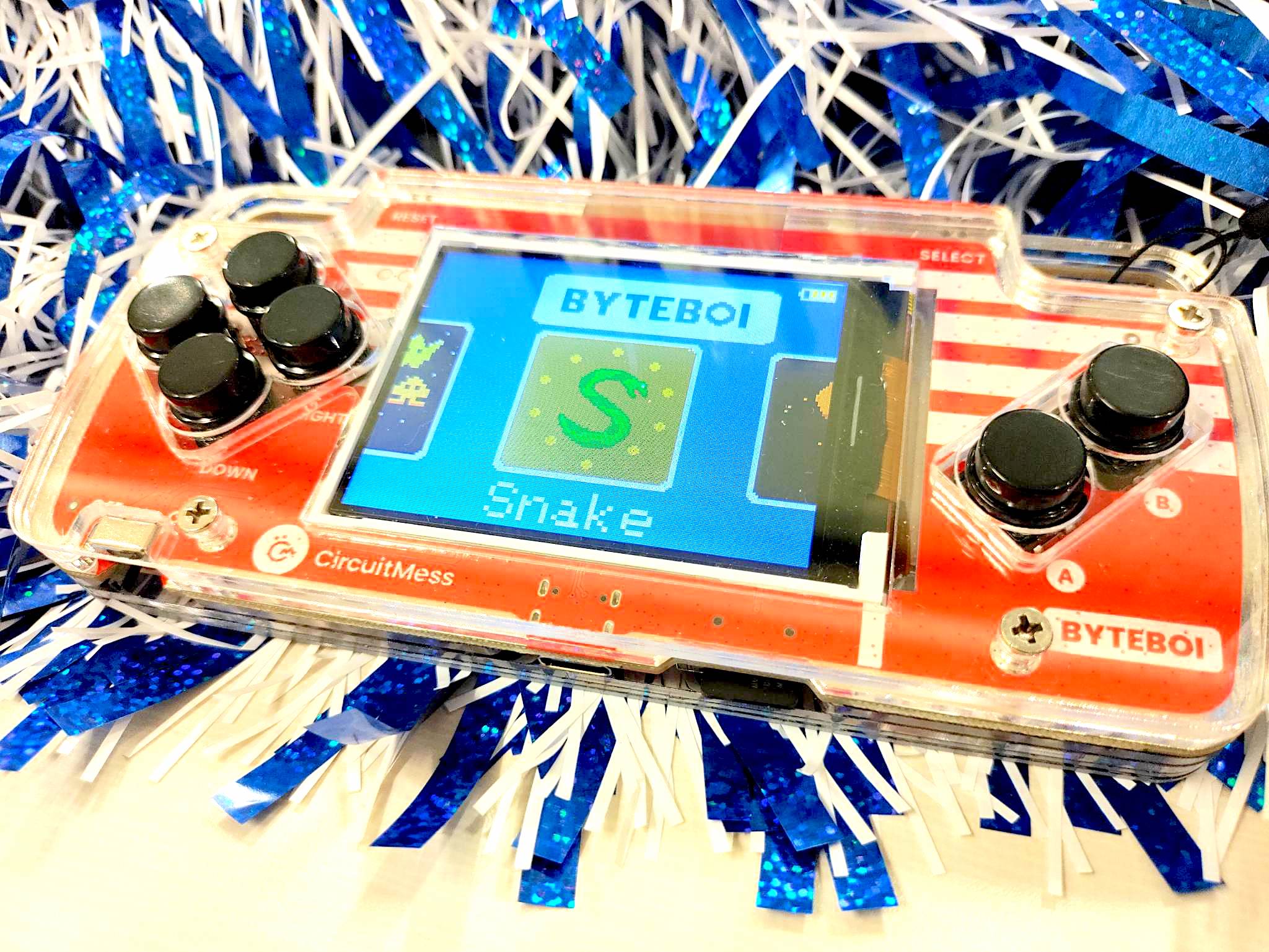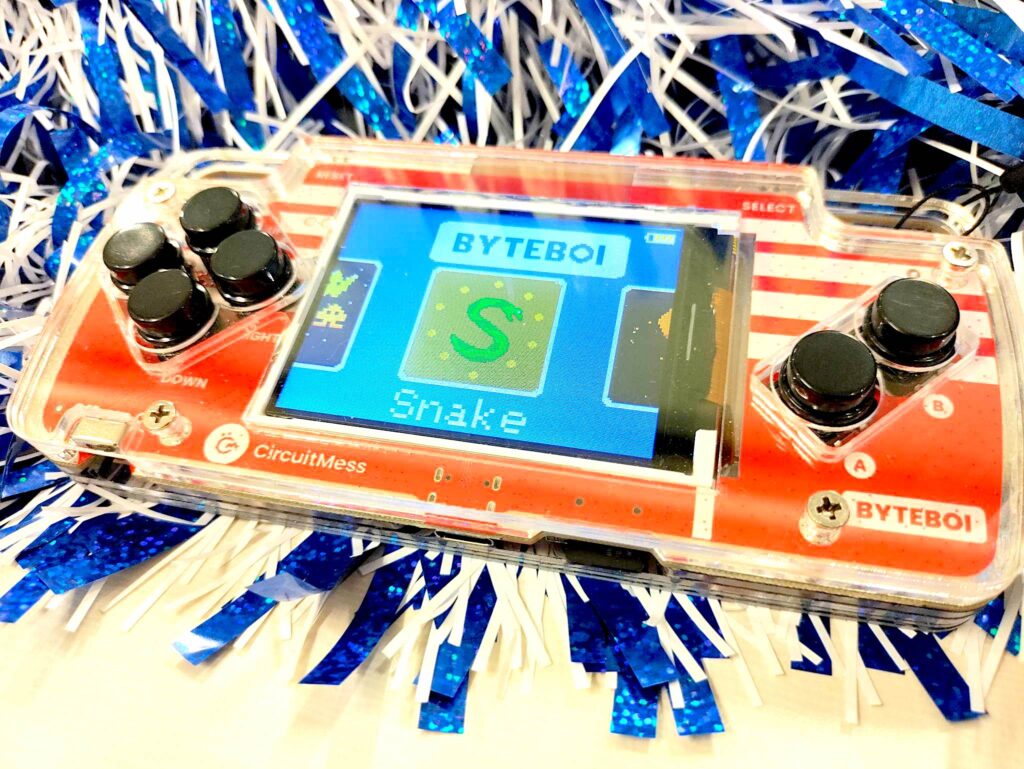 Once you've completed building your ByteBoi the fun doesn't end there! The device will walk you through steps to ensure you've built it properly, and then you can play games pre-loaded on the device right away! Don't forget to plug it in and charge it!
If your kids have spent any amount of time around retro style games they'll recognize things like "Blocks" (like Tetris), etc. There are a few additional firmware updates you'll need to install depending on what you use your Byteboi for (Wheelson RC, coding CircuitBlocks, etc.) You can use a Windows computer, Mac and even a Linux.
CircuitBlocks are based on Microsoft's MakeCode and Blockly languages which are easy enough for beginniners of any reading age to pick up! Kids can create their own sprites (video game characters), variables, functions and loops, and more!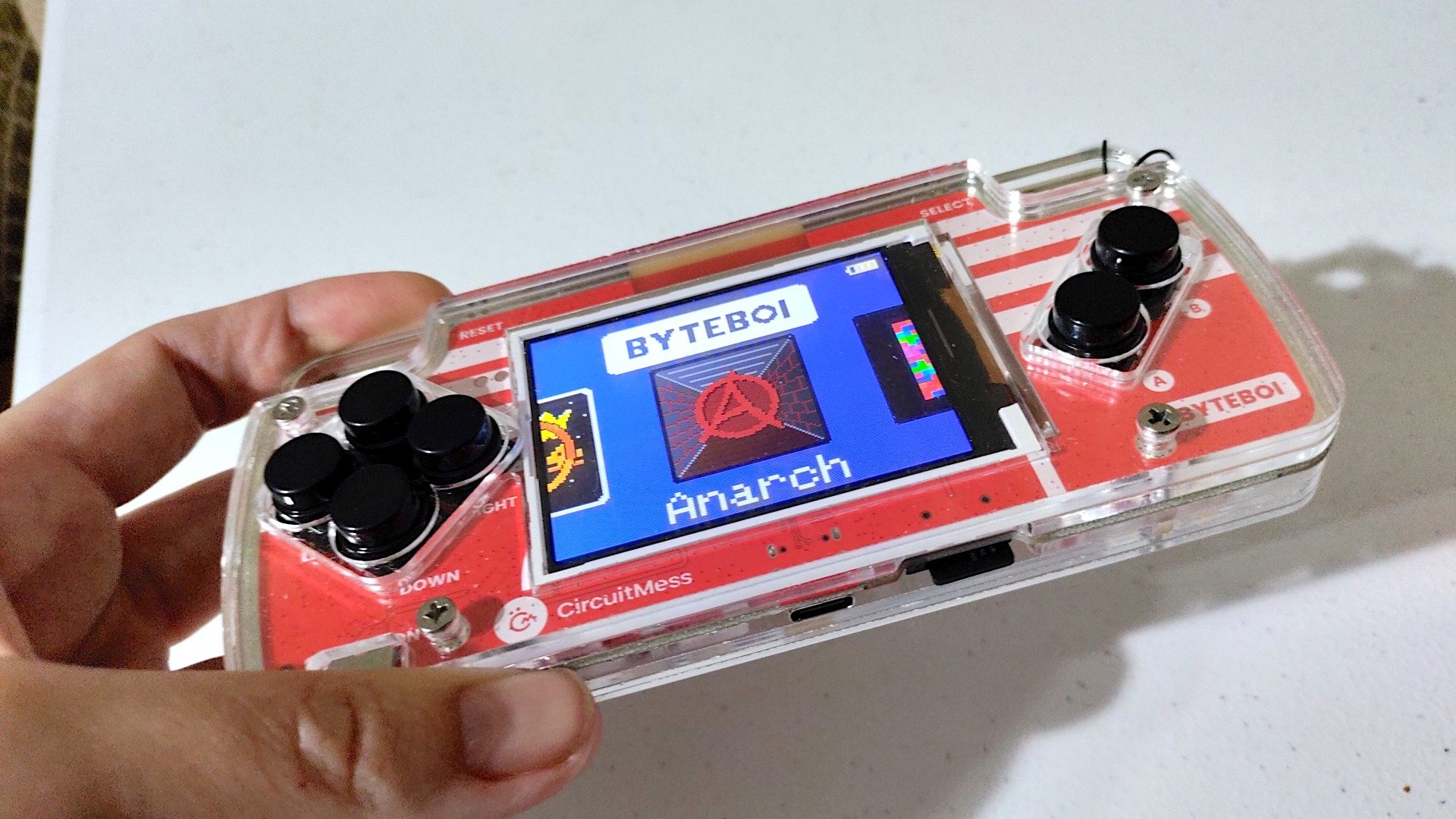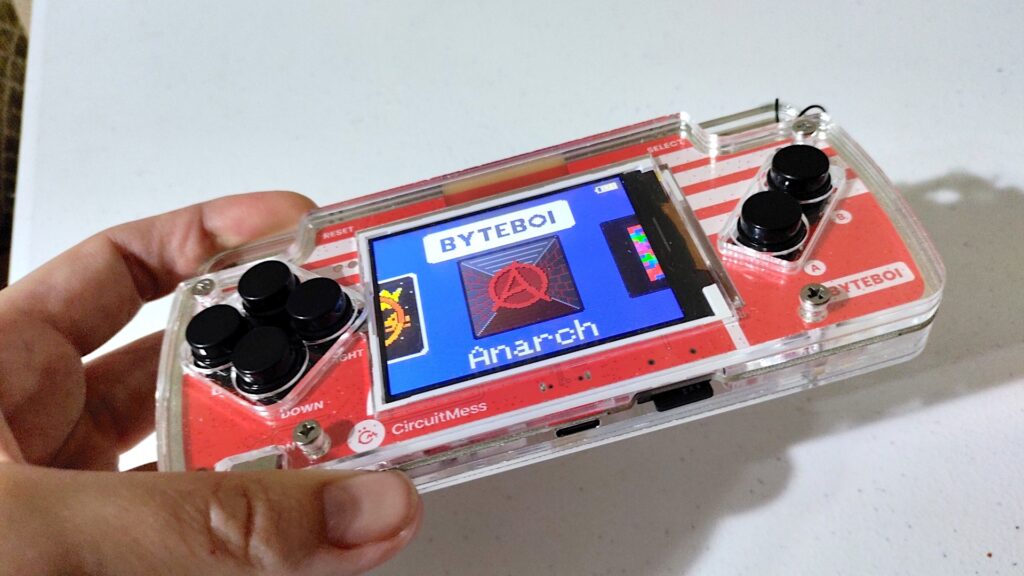 If you've never been exposed to coding before and you're concerned about it – don't be! There are SO MANY free materials out there that can walk you through basic coding block structures to gain a basic understanding. You can do free tutorials on Microsoft's MakeCode Arcade website to get a general idea of what CircuitBlocks will be like.
ByteBoi's in depth coding guide will walk you through step by step how to add code, make LED lights work on your console and much more! It's as simple as following the directions! And don't forget, you can always contact CircuitMess if you feel stuck!
Learn more about ByteBoi and purchase here or on Amazon here.