This Buffalo Chicken Soup slow cooker recipe can be used as a dip OR a soup!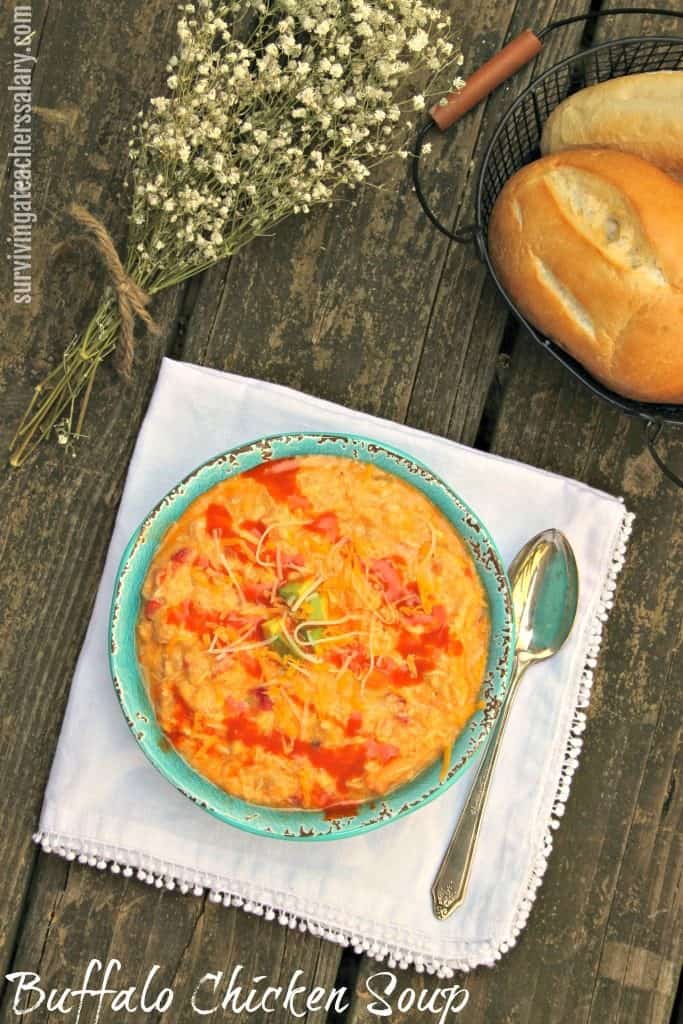 This amazing Buffalo Chicken Soup (or dip!) might look difficult but it really isn't! It's a fantastic recipe for a family dinner or for a party! It packs some serious flavor and is super creamy! If you need a more bland version of it just leave out the hot sauce or cut it down in half! You can easily make this recipe work for you in a slow cooker if you are gone at work for the day – just put it on low and finish it when you get home!
Buffalo Chicken Soup Slow Cooker Recipe:
 2 skinless and boneless chicken breasts.
1 onion, diced,
1 celery stalk, diced
1 medium carrot, diced
2 cloves garlic, diced
1 cup of roasted red peppers, diced
1 can of petite diced tomatoes
1/2 teaspoon paprika
1 stick of butter
½ cup all-purpose flour
1 8-ounce package of cream cheese
1 ½ cups heavy whipping cream
2 medium chicken breasts
3 cups chicken stock
1/3 cup hot sauce
2 cups shredded Colby cheese, divided
1 avocado, diced
Tortilla chips (optional)
Green onions for garnish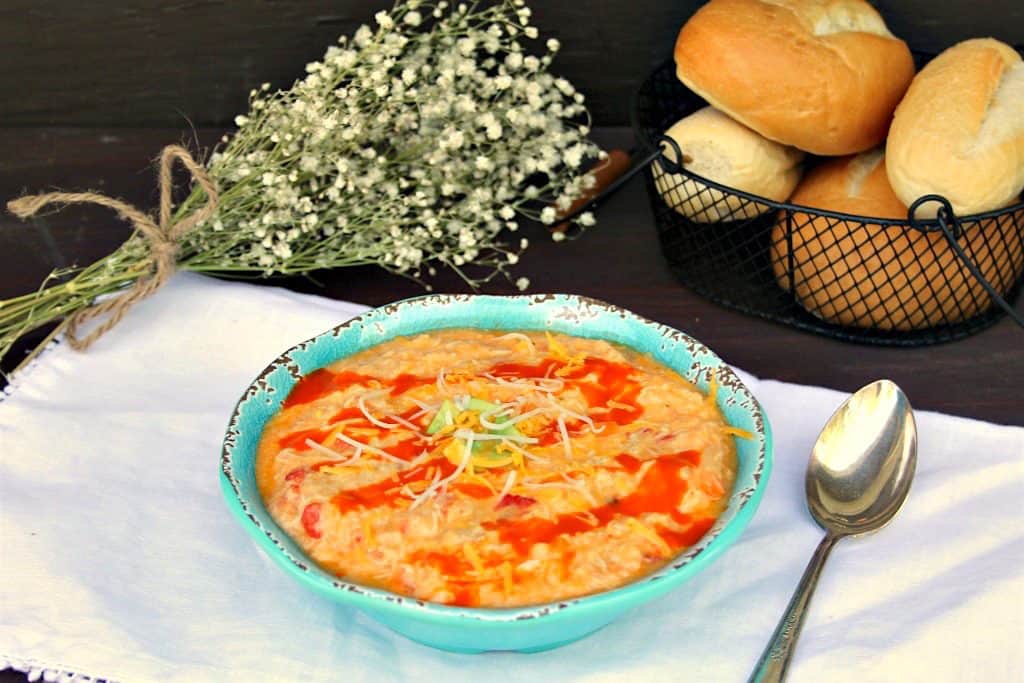 Buffalo Chicken Soup Directions:
In your slow cooker add chicken stock.
Next add chicken and cook on high for 2-3 hours (or slow for the day). When chicken is tender, shred.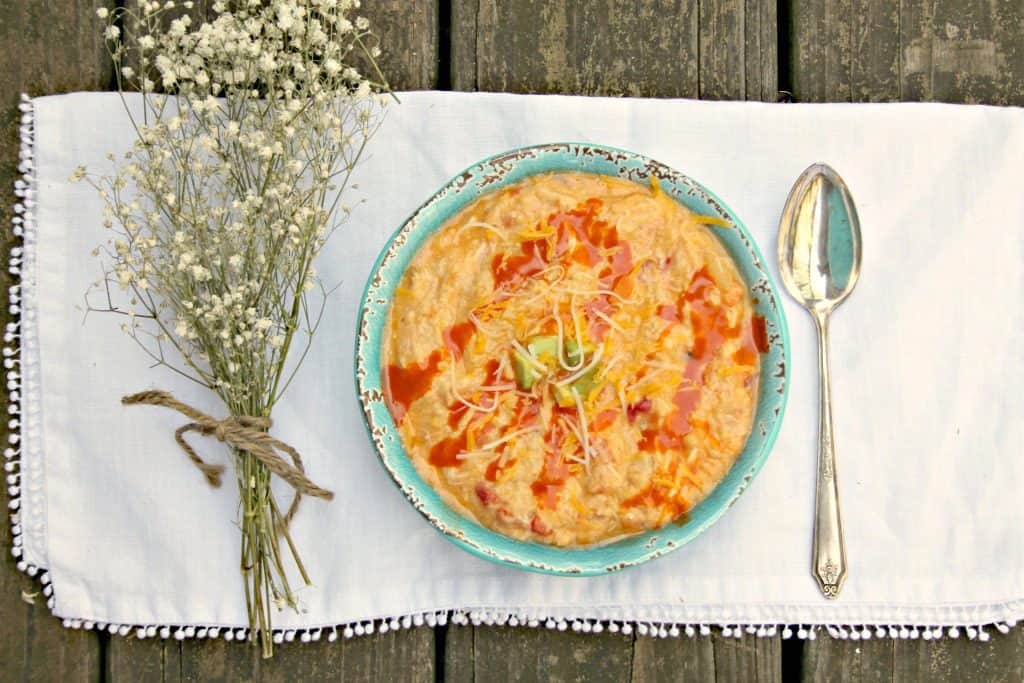 Cream Base:
3. In a medium skillet, melt butter. Add flour and whisk constantly for 1 minute. Add heavy whipping cream and whisk constantly for 2 minutes. This is your cream base.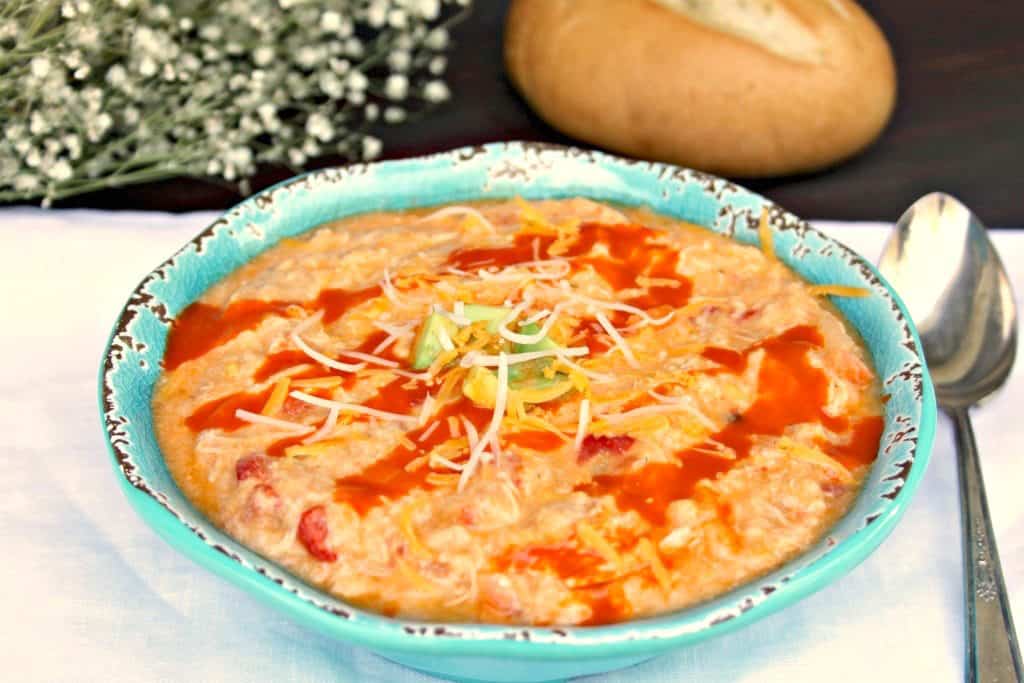 4. Add remaining ingredients, including cream base except the shredded cheese.
5. Stir in 1 ½ cups of cheese to crockpot mixture. Continue to cook on low for an additional 30 minutes, or until cheese is melted.
6. Top with remaining cheese and green onions or avocado. Serve with tortilla chips or bread.
Other Easy Slow Cooker Recipes: