Healthy Breakfast Trail Mix Recipe for Road Trips
This post may contain affiliate links, view our disclosure policy for details.
This is a sponsored conversation written by me on behalf of General Mills®. The opinions and text are all mine.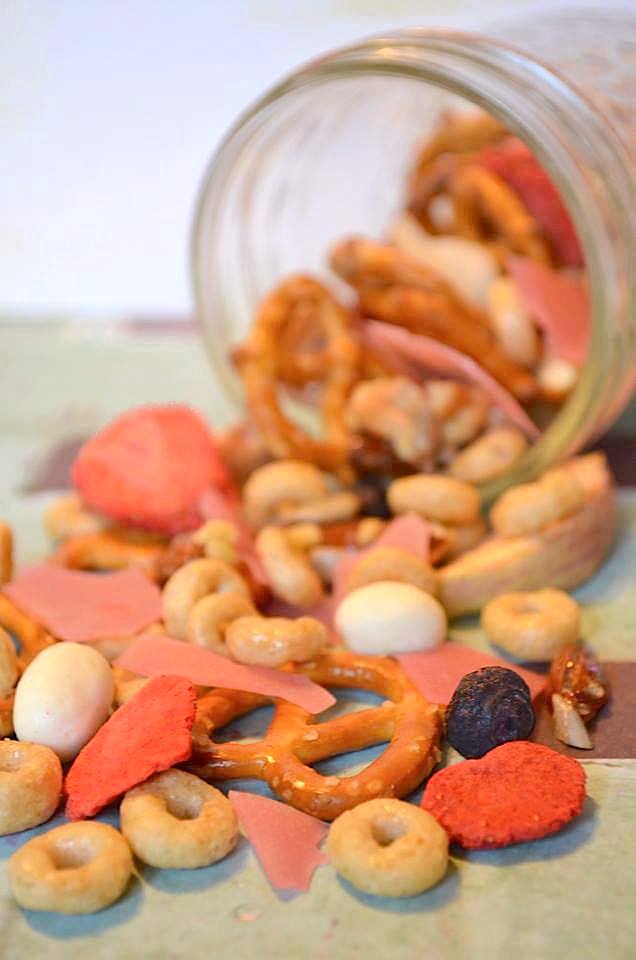 We're about to hit the road for a 3000+ mile road trip and healthy snacks in the car are a must for our family of 5! I wanted to make the kids a healthy Breakfast Trail Mix for those days where we need to jump in the car and go so that they have something to snack on throughout the morning. PLUS many of the ingredients that I wanted to buy participate in the Box Tops program and I love knowing that our snack mix would help support our local school! (If you need more information on how the Box Tops program supports schools and how you can participate check it out here!)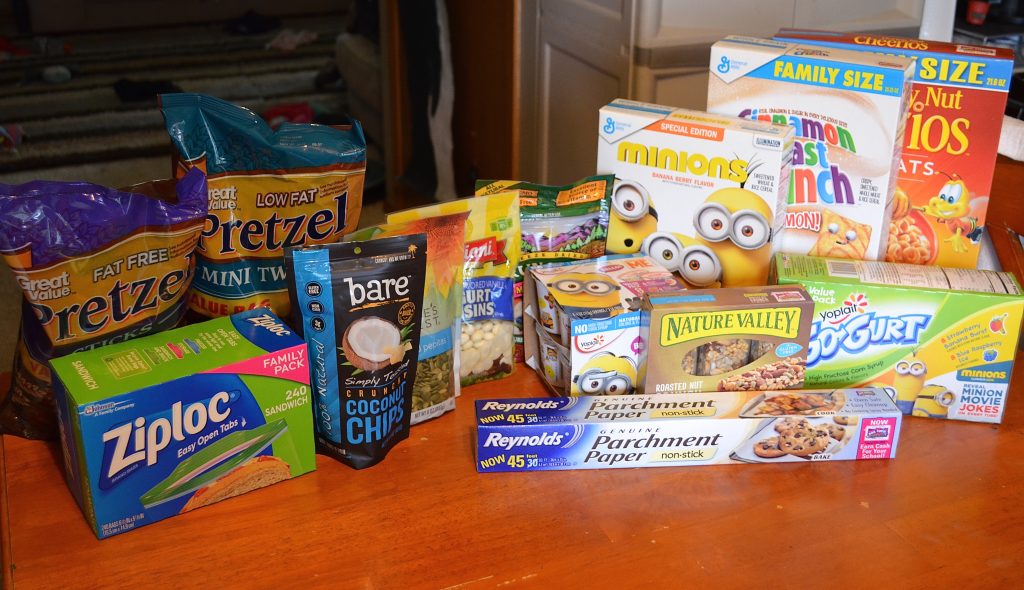 Although I had come up with a few key ingredient ideas for our Breakfast Trail Mix (Honey Nut Cheerios™, Nature Valley Granola Bars®, pretzels, and dried fruit) I wasn't quite sure what else I wanted to add in so I browsed around Walmart while I was shopping to get some new ideas. I really wanted to add in some Yoplait® Yogurt but needed it to not spoil quickly so I decided to buy some and leave it in my dehydrator overnight. Below you can find out what we added into our Breakfast Trail Mix and how we made our dehydrated yogurt!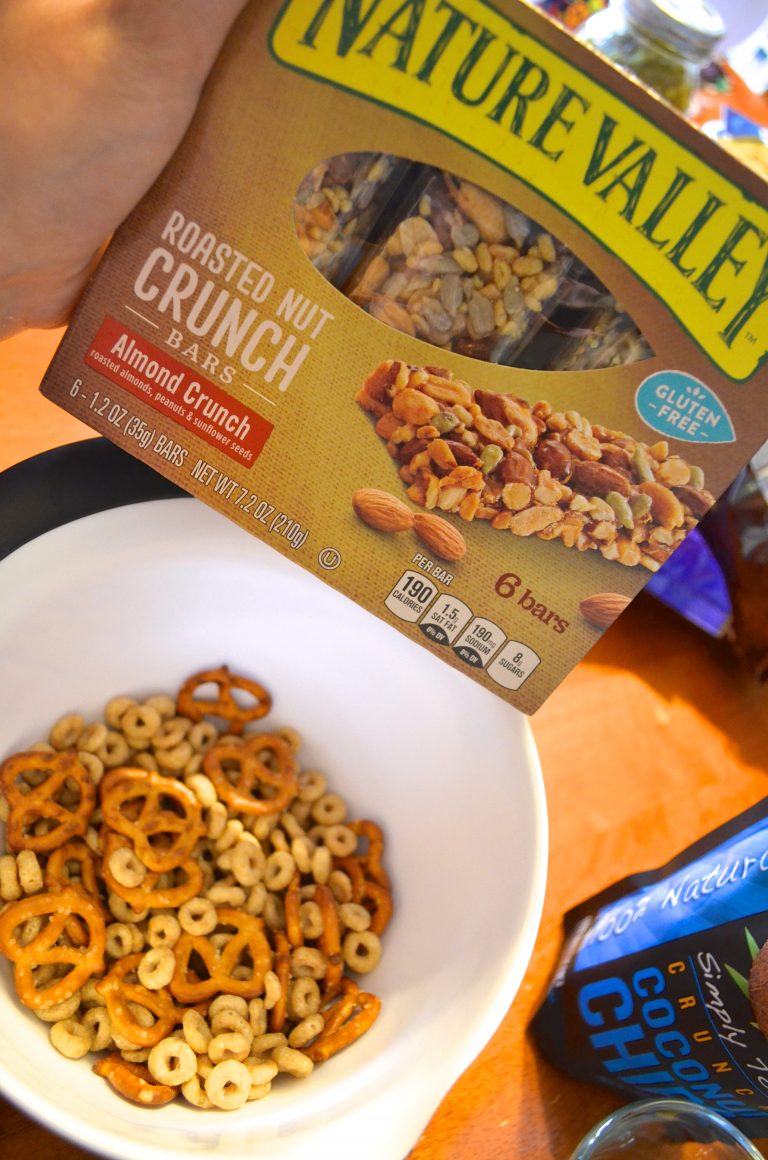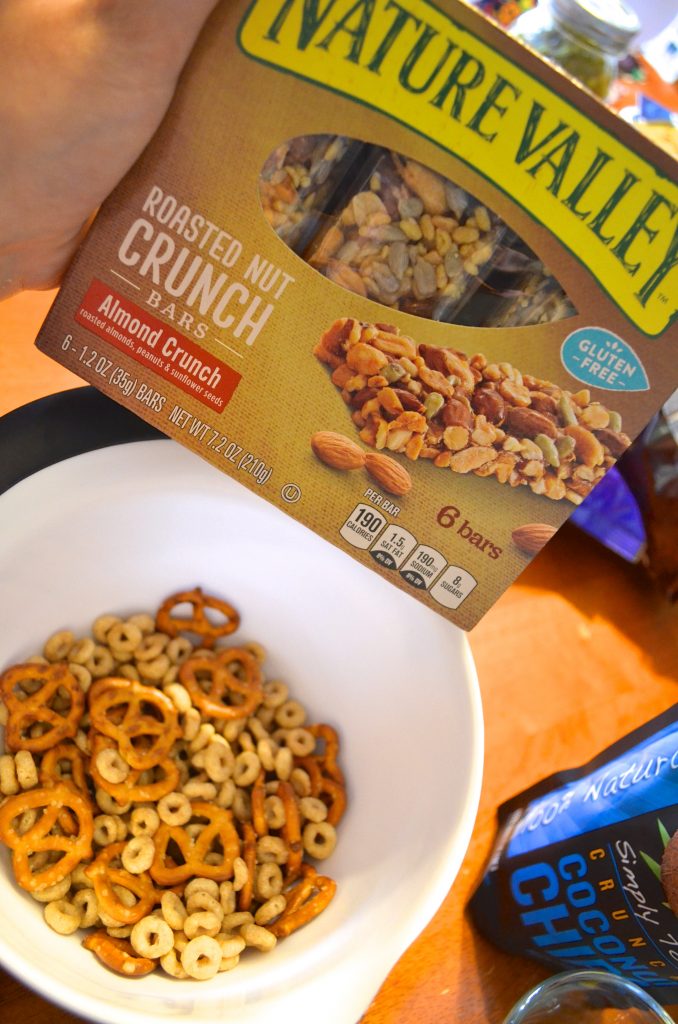 TIP- You can pre-make most of your trail mix to store and then just let your yogurt dehydrate the night before you need it.
I started by pouring in 2 cups of Honey Nut Cheerios™, 2 cups of pretzels, and crumbling up one Nature Valley Granola Bars® (we chose the Roasted Nut Almond Crunch Bar flavor) in a mixing bowl. Make sure to mix it well.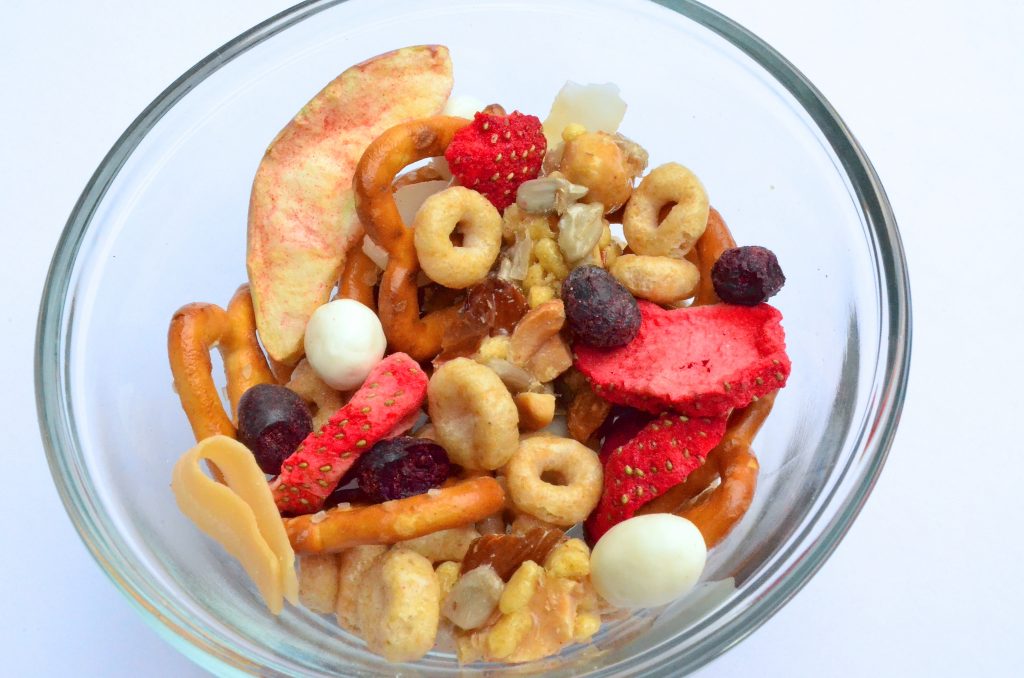 Then I added a half cup of dried fruit, a quarter cup of pumpkin seeds, a quarter cup of yogurt covered raisins, and sprinkled some coconut flakes on top. Mix well and store in an airtight container until you're ready for the dehydrated yogurt.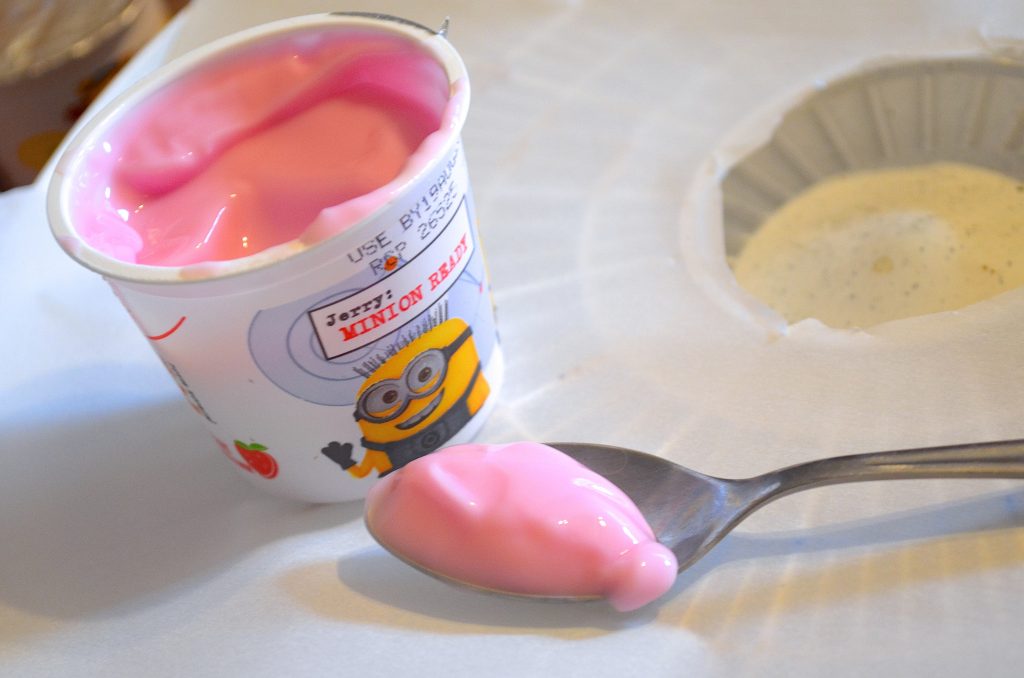 Making dehydrated yogurt is incredibly simple and any age can easily make a batch! I started by cutting a piece of Parchment Paper to fit into a layer of my dehydrator then spooned our Yoplait® Yogurt into a thin layer directly onto the parchment paper. Make sure to spread the yogurt thick enough that you cannot see the parchment paper through it as the yogurt will thin considerably as it dehydrates. I left my dehydrator on overnight but you could leave it for about 6 hours during the day and then check on it.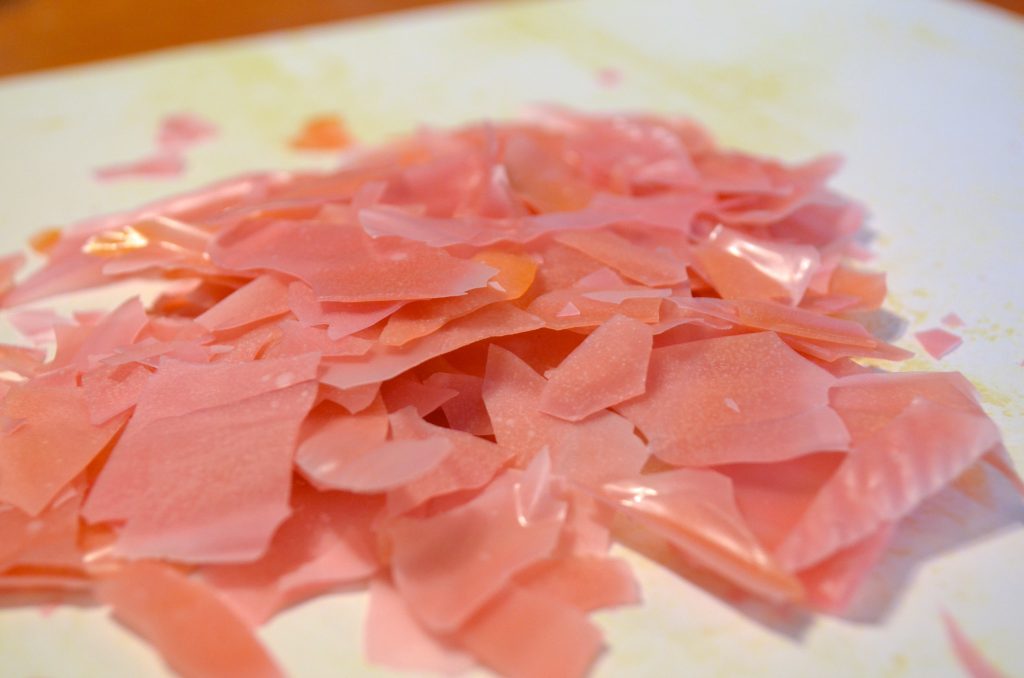 When your yogurt is nice and dry you will be able to peel the entire thing right off of the parchment paper in one big piece. Ours looked like a giant pink donut so our kids nicknamed it "Yo-nut" (a cross between yogurt and donut!). Since it is dry it will be easy to crumble up in pieces like you see above. Just crumble so that it is the size desired for your breakfast trail mix, add, and mix well.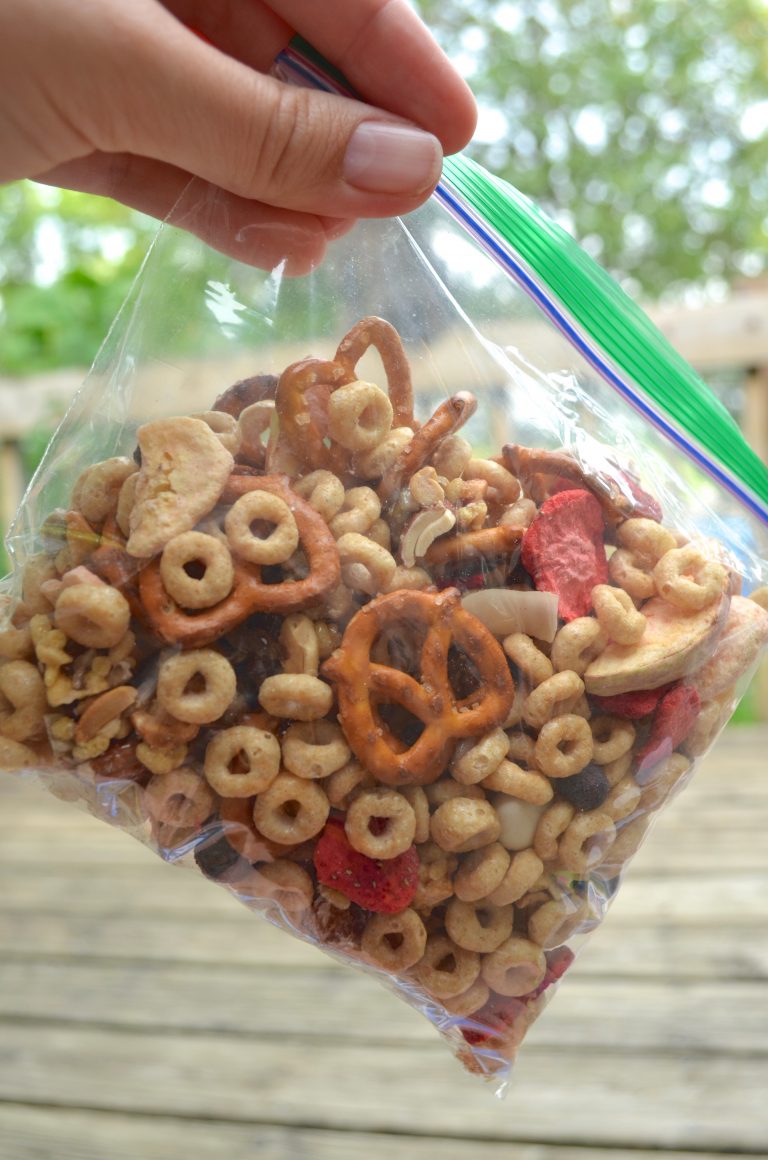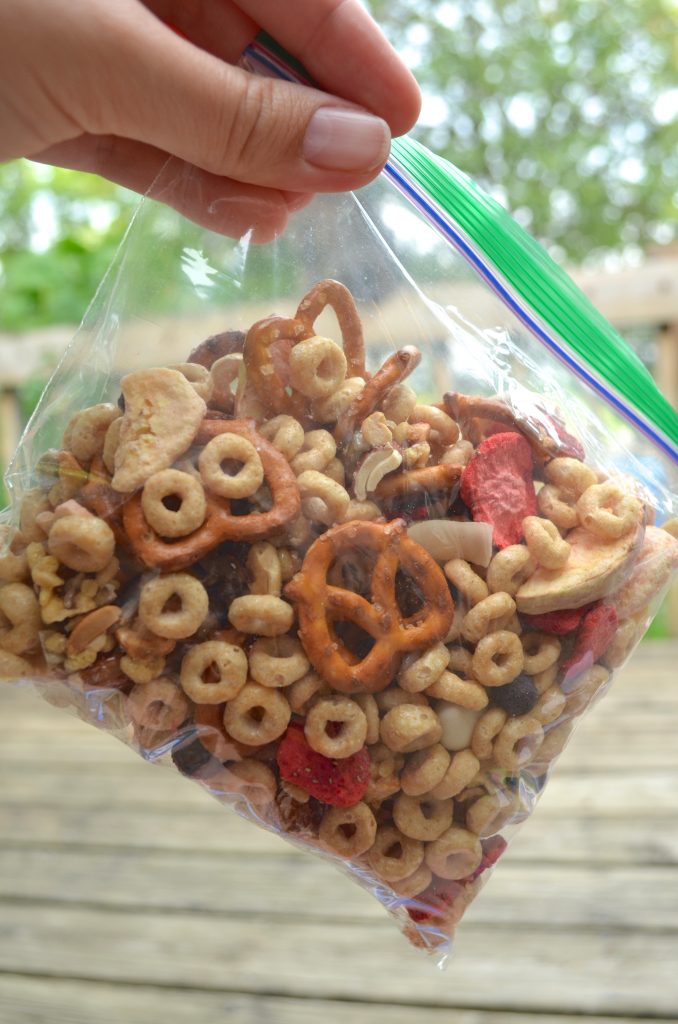 Pour your breakfast trail mix into sandwich sized bags and seal tightly. This recipe we made filled one sandwich sized bag so just double the recipe as needed! Pack away your breakfast trail mix for your road trip or put it in a smaller container for your child's lunch box!
Make sure you sign up for Walmart's exclusive Box Tops BONUS program and REMEMBER when you buy a specially marked BONUS Box Top item at Walmart you will receive 5 Box Tops! Just look for specially marked packages in your local Walmart!
This is a sponsored conversation written by me on behalf of General Mills®. The opinions and text are all mine.