Slow Cooker Recipe: Mongolian Beef Dinner – Quick Meal for After School
This post may contain affiliate links, view our disclosure policy for details.
This year my goal is to add one slow cooker recipe to my blog each week. Today is our Mongolian Beef Slow Cooker recipe! Each slow cooker recipe featured will be EASY and perfect for busy parents and teachers. You can throw it in your crock pot the night before or the morning of and just cook it on low till dinner!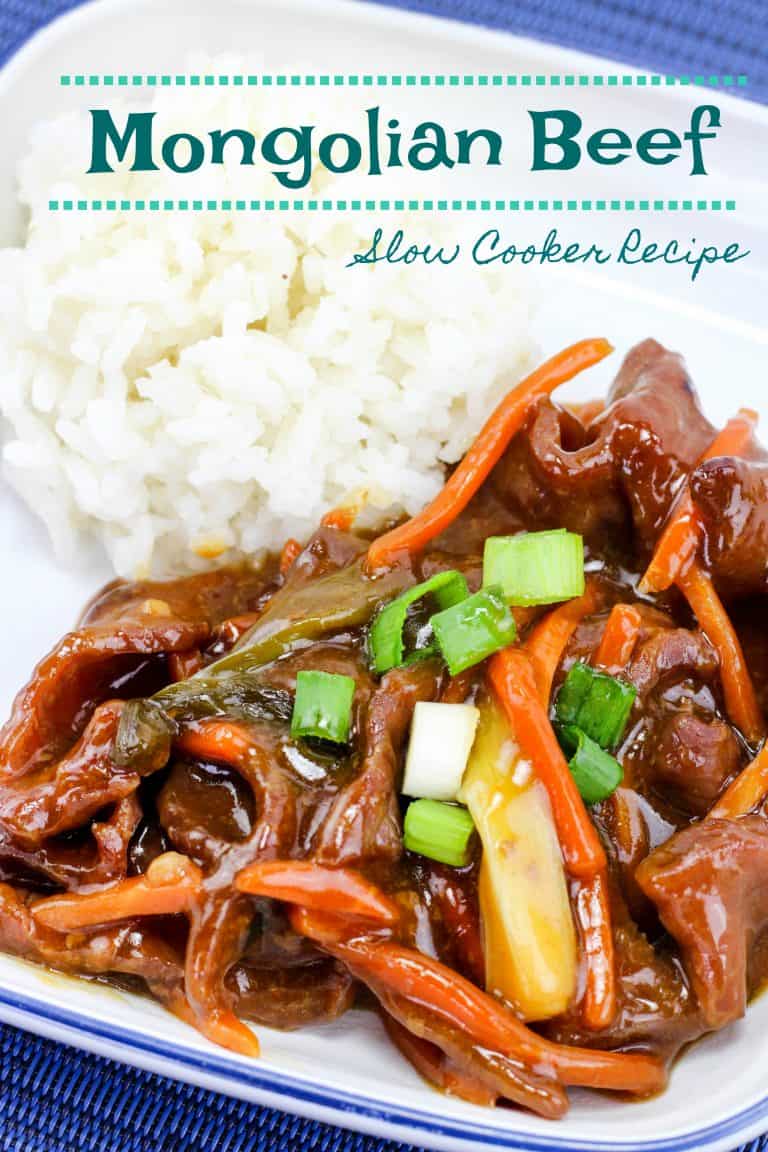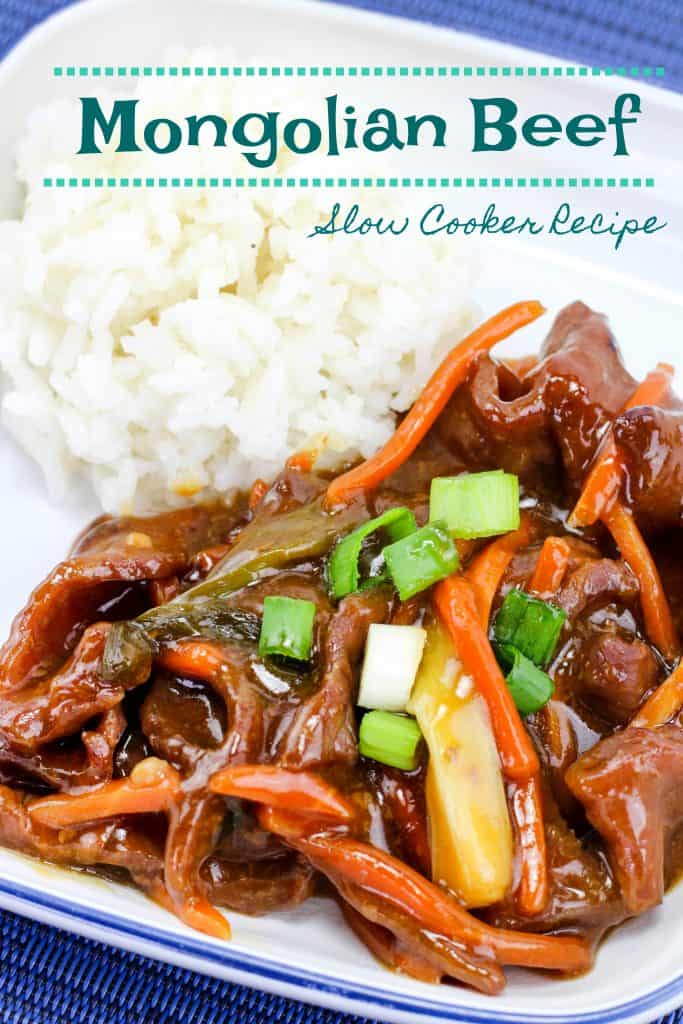 The whole instant pot craze is great and all but I don't want to have to come home after a long day at school and prep my family's dinner! (not to mention the cost of the product!) I'd rather do it all the night before!
You can literally throw this in and leave it! If you DO use an instant pot you can still use this recipe! Just adjust your cook time to 25-30 minutes instead.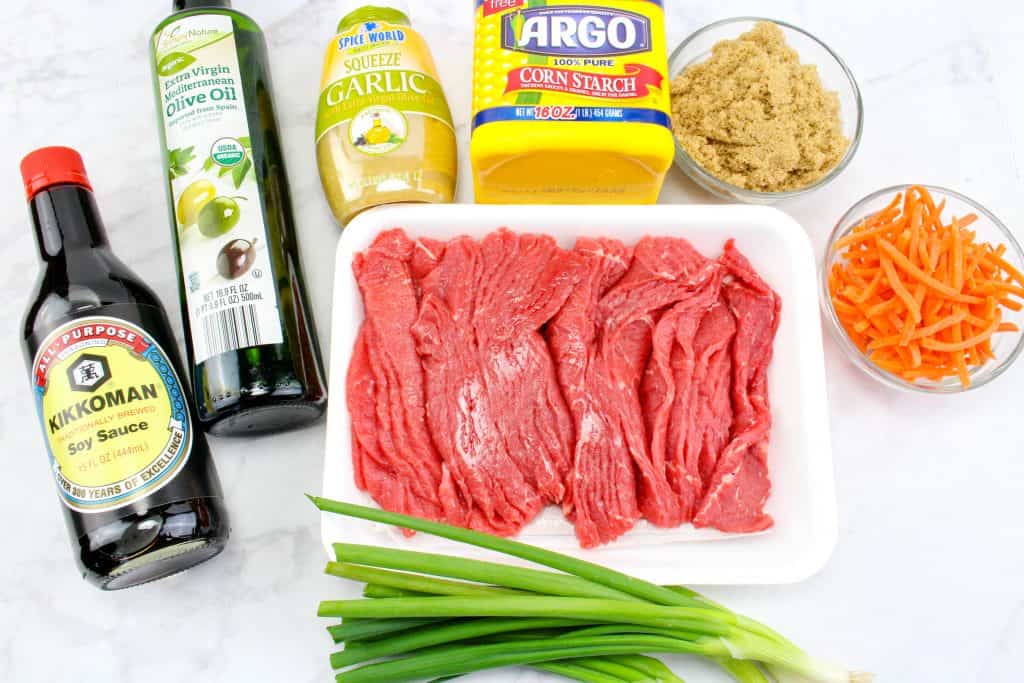 Mongolian Beef Ingredients:
1 lb. Flank Steak, thinly sliced

1/3 cup Cornstarch

2 Tbsp. Olive Oil

1 tsp. Minced Garlic

¾ cup Brown Sugar

¾ cup Soy Sauce

¾ cup Water

1 cup Grated Carrots

4 Green Onions, cut into large pieces

Optional: chopped green onions for garnish
Mongolian Beef Directions:
1. Put the steak into a large plastic bag, add 1/3 cup of cornstarch, and shake until coated well.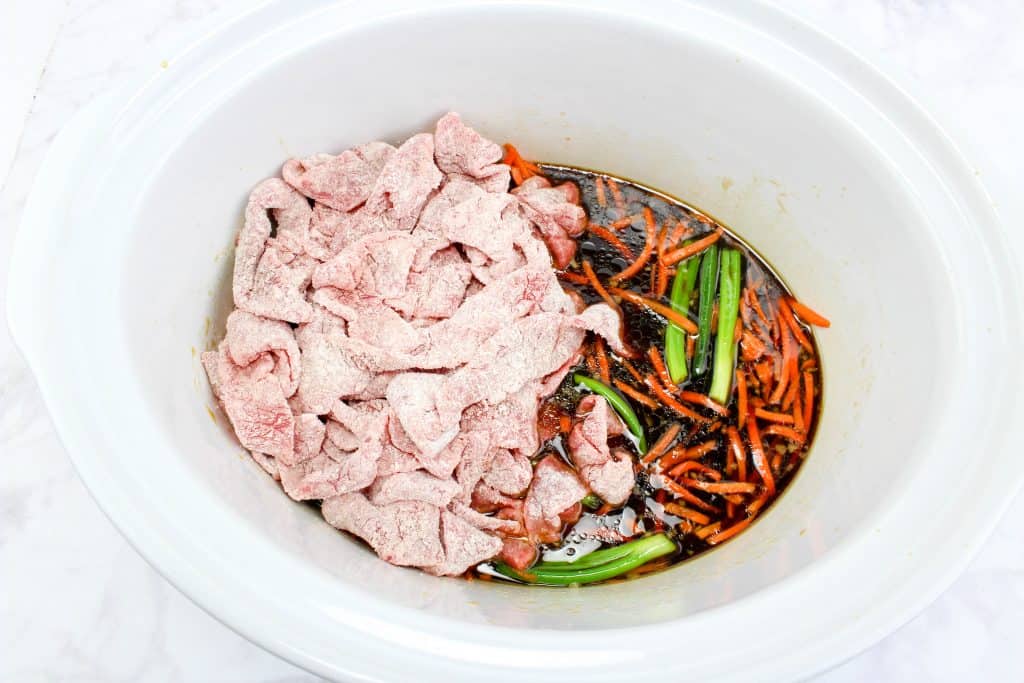 2. In the crockpot, put in the oil, garlic, sugar, soy sauce, water, grated carrots, and green onions. Mix everything together.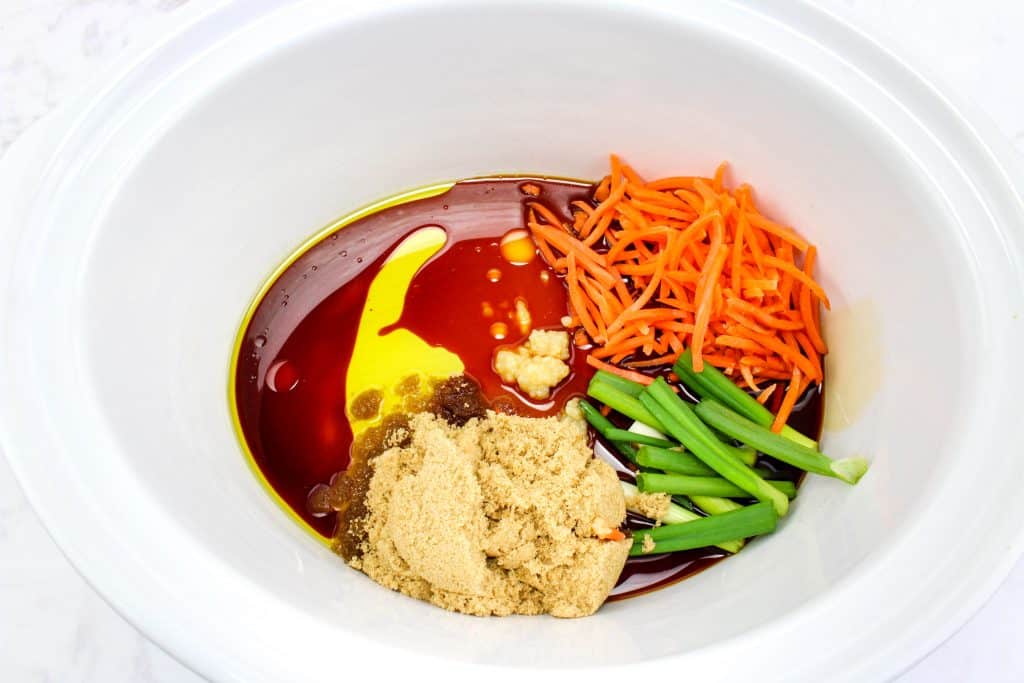 3. Add the steak to the slow cooker and mix well.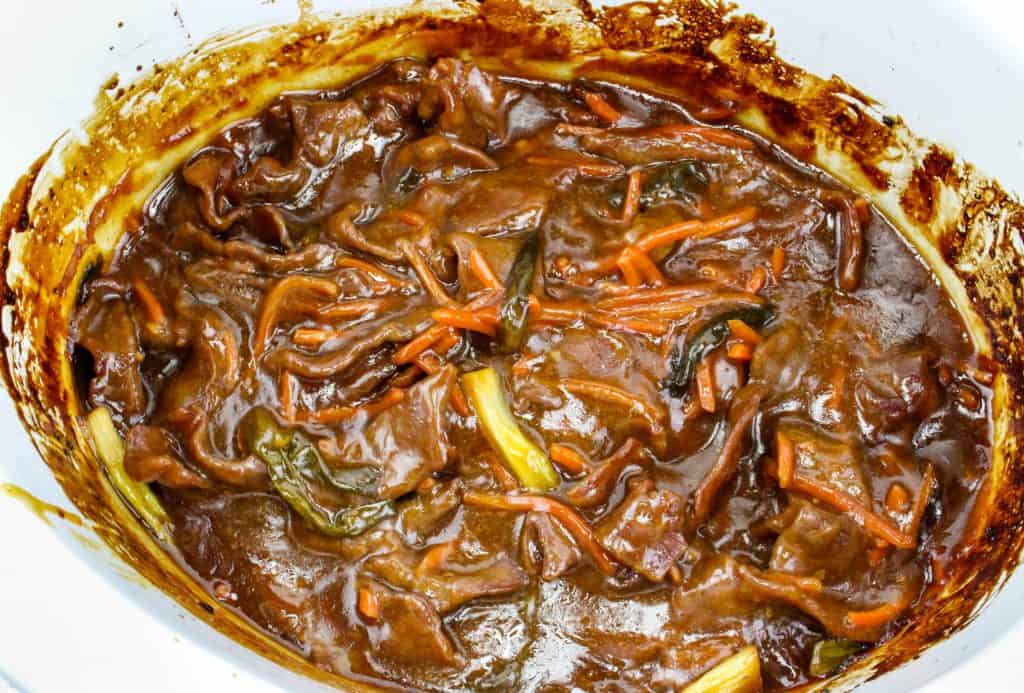 4. Cook on low while you're at work/school (or on high for 3-4 hours). I HIGHLY recommend using a disposable slow cooker liner to make cleanup a cinch! I use them every time! (unless I'm taking photos!)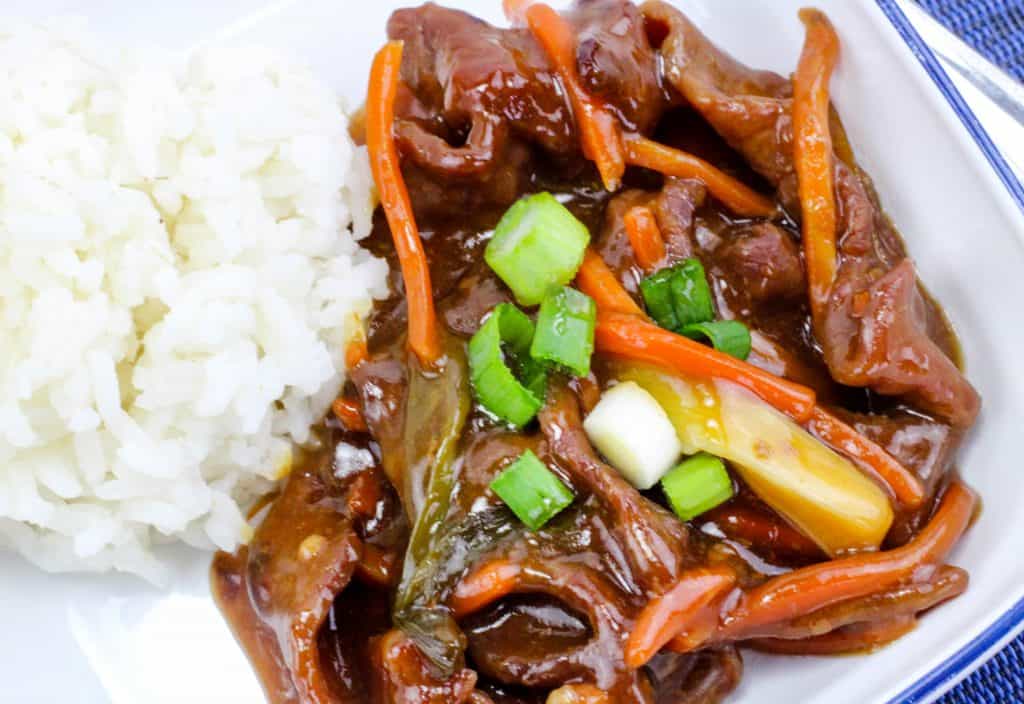 I recommend serving this on top of (or next to) rice. You can set that up before school too and have it ready to serve when you get home! I use a simple rice cooker which I couldn't live without!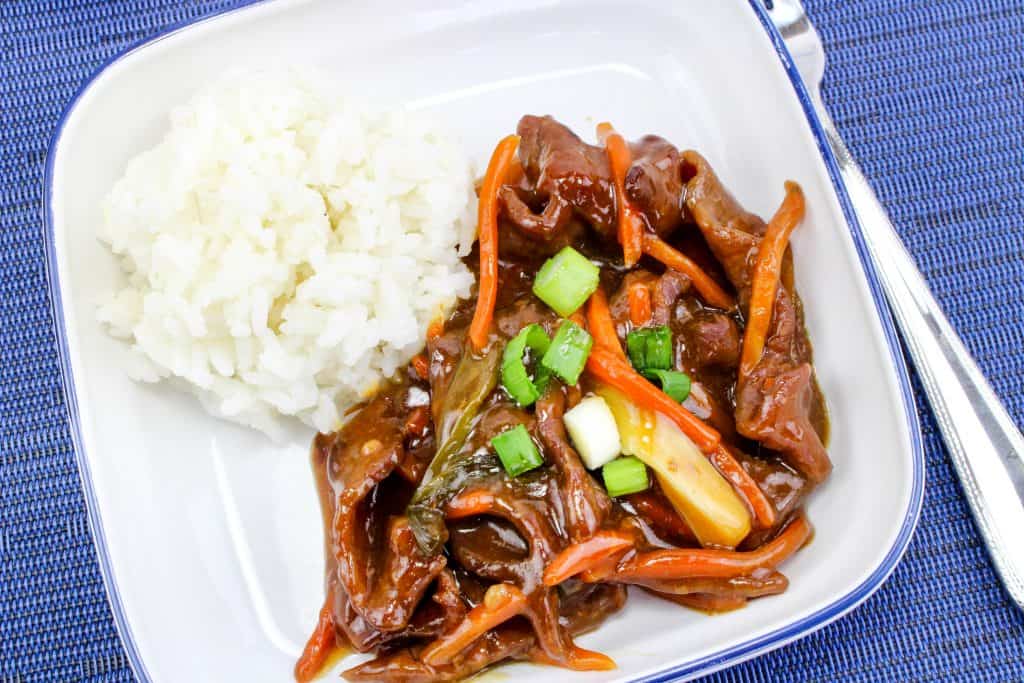 Add some chopped green onions on top and you're ready to serve! This is a favorite in our family! We never have leftovers BUT it's an awesome meal to take for lunch the next day so I suggest doubling or tripling your recipe!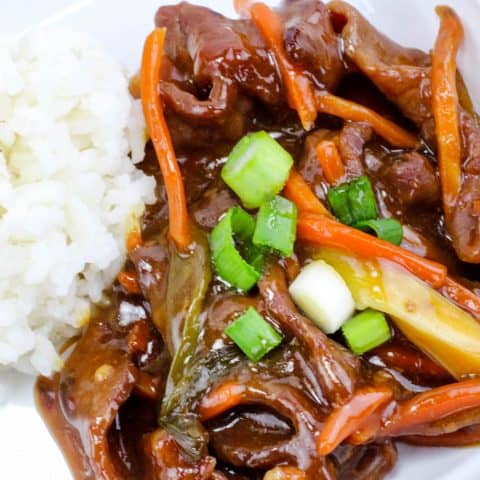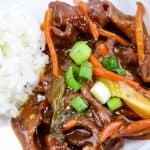 Mongolian Beef Slow Cooker Recipe
Ingredients
1

lb

flank steak

1/3

cup

cornstarch

2

Tbsp

olive oil

1

tsp

minced garlic

3/4

cup

brown sugar

3/4

cup

soy sauce

3/4

cup

water

1

cup

grated carrots

4

large

green onions cut

Optional
Instructions
Cut flank steak into thin slices.

Add cornstarch into a gallon bag and coat flank steak.

Add coated steak and all ingredients into slow cooker and stir.

Cook on high 3 hours or low 5 hours.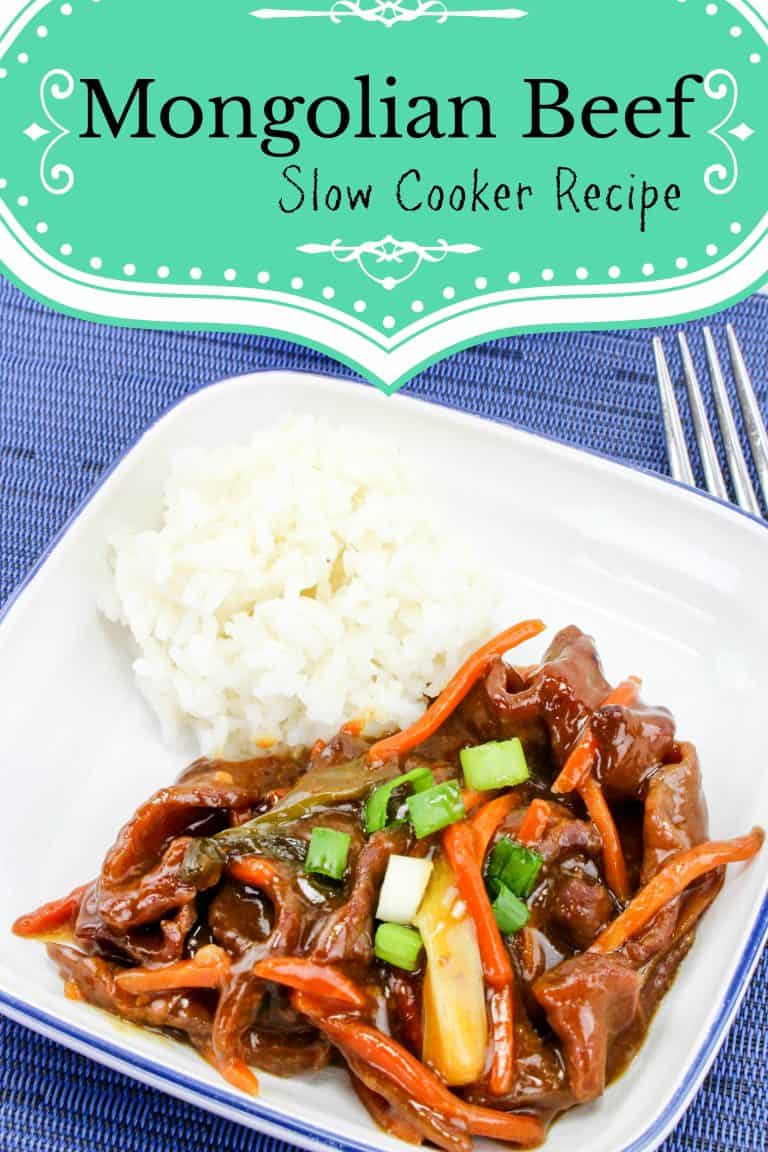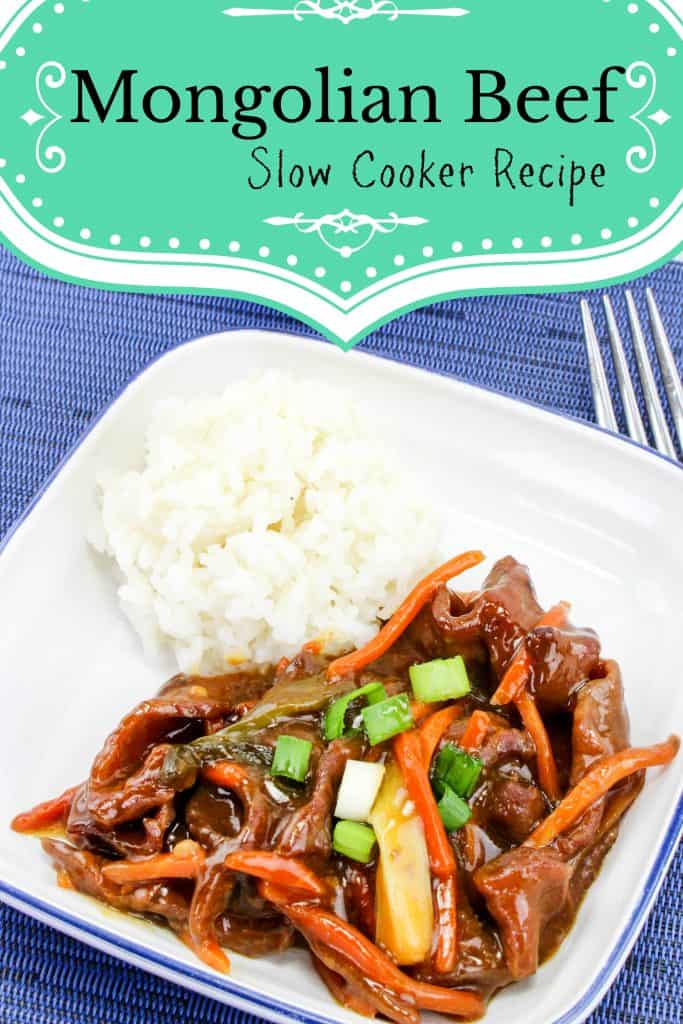 Dinner in UNDER 30 minutes – Quick Prep Recipes: