How to Make Craft Stick Shapes & Color Activity – Fine Motor Skills Tutorial
This post may contain affiliate links, view our disclosure policy for details.
Learning shapes and colors is such an exciting time for children as their world expands and they explore everything around them! This simple tutorial will show you how you can make a craft stick shapes and color learning activity for toddlers and preschool children.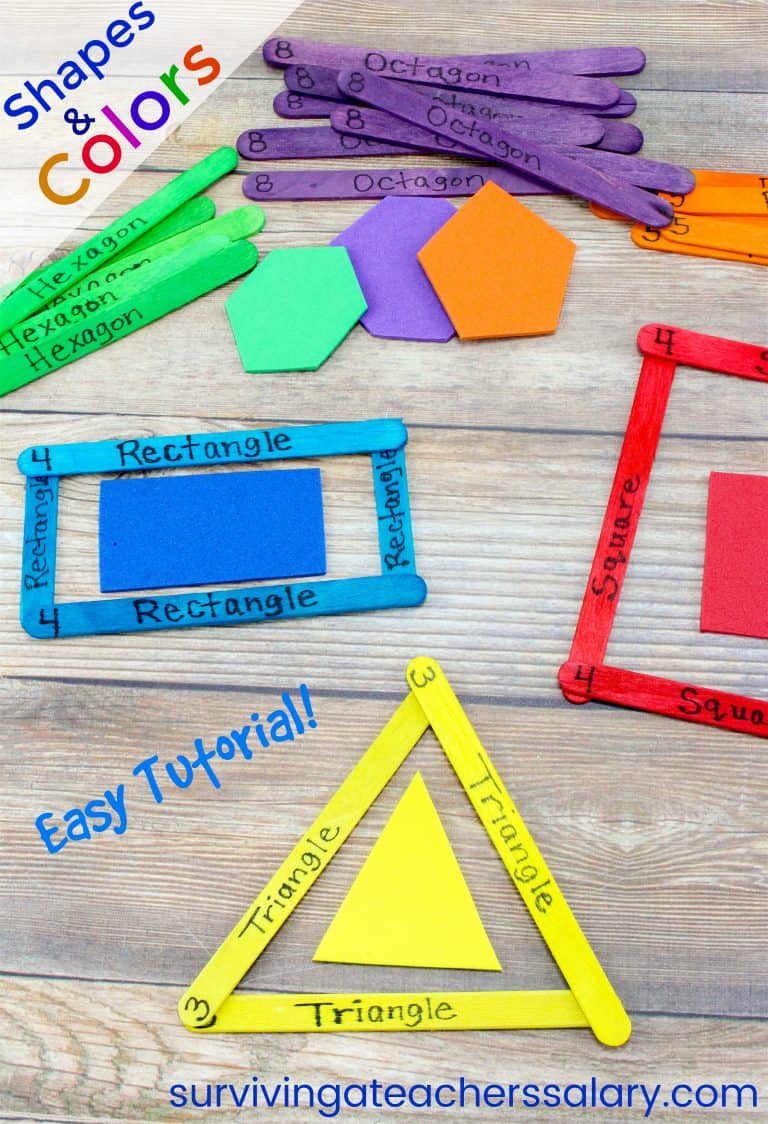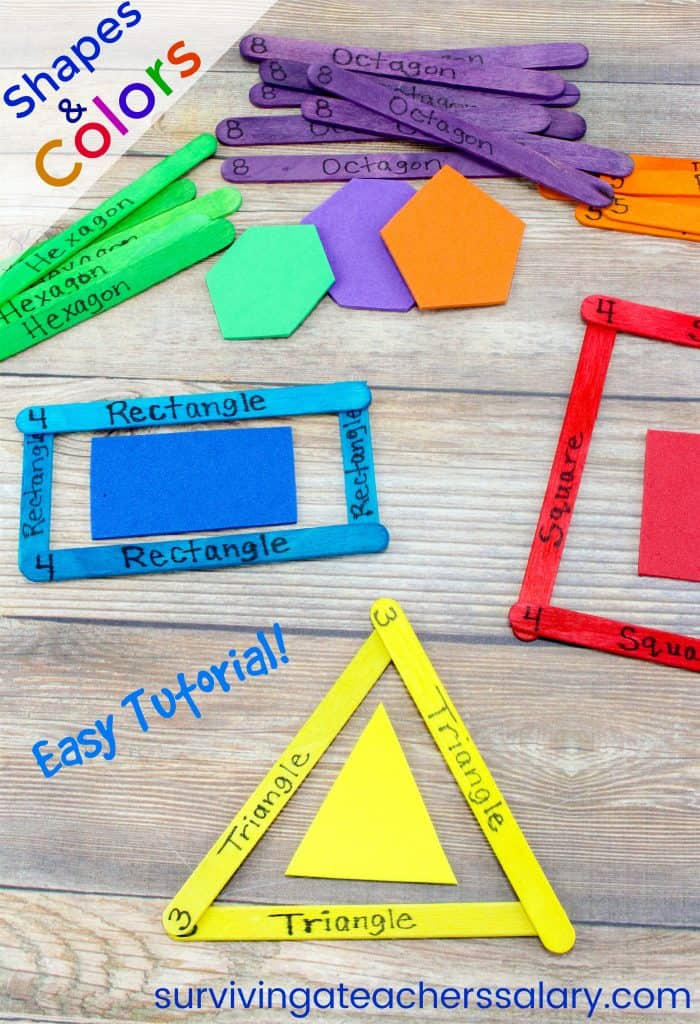 It's sturdy to throw in a bag and pull out multiple times too! You can even point out the letters written on the craft sticks as you move into letter recognition. This fine motor skills activity makes a great quiet activity center.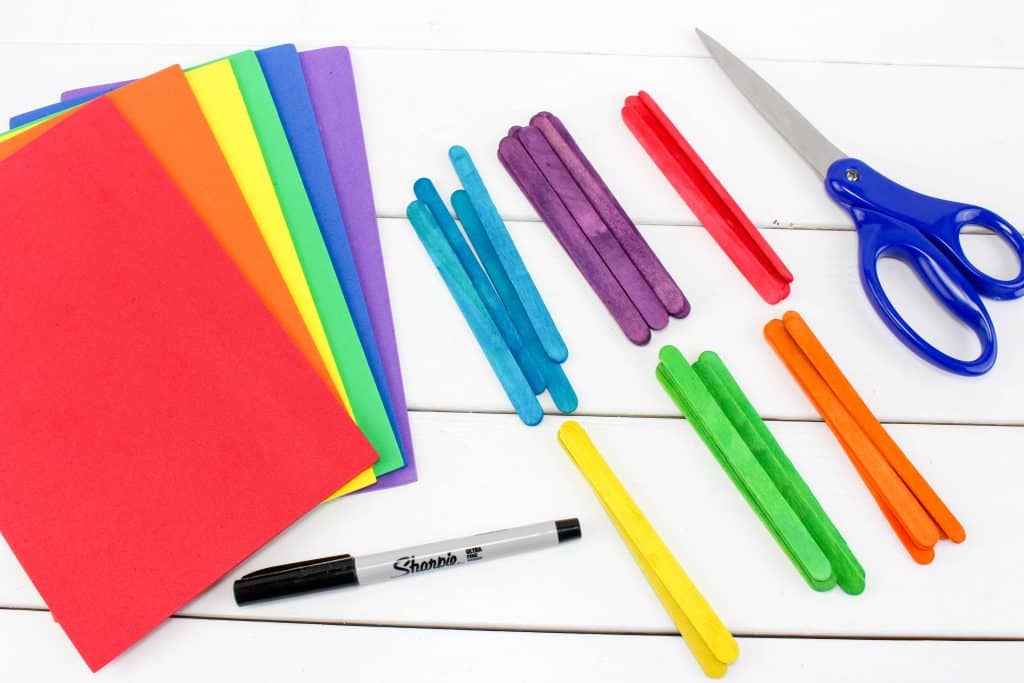 Craft Stick Shapes Activity Materials:
Wood Craft Sticks – multi-colored ones (or color your own)
6 Small Sheets of Craft Foam—red, yellow, orange, green, blue, purple
Black Sharpie Permanent Marker
Scissors
Optional: small Velcro strips or dots
Tutorial Directions: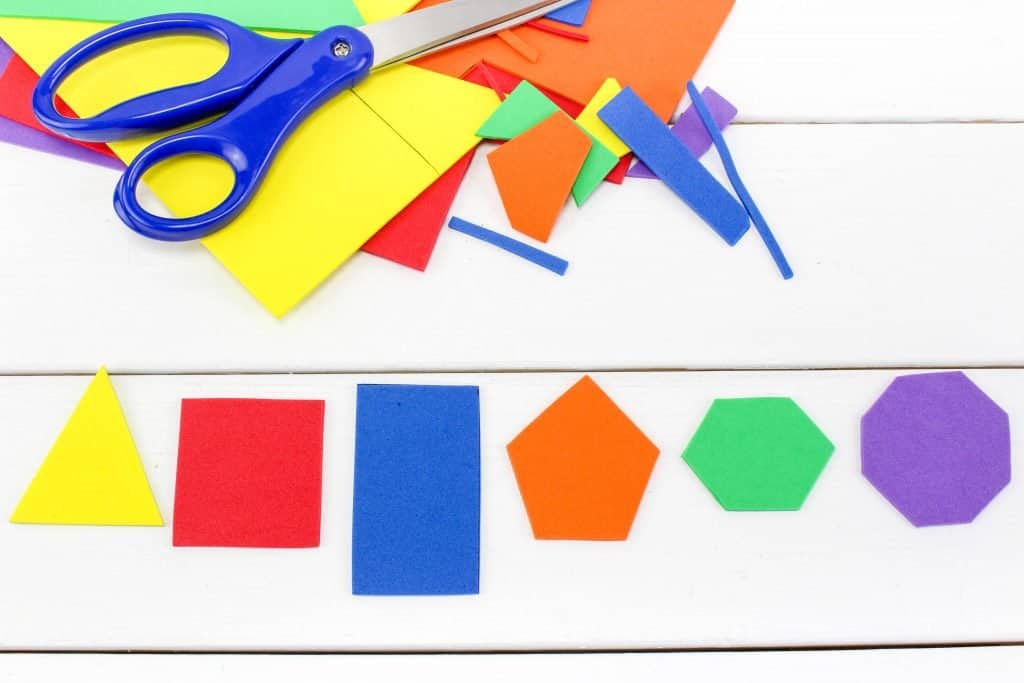 Start off by cutting geometric shapes out of the foam. Make them around 2-3 inches in size.
These are the colored shapes I chose:
yellow triangle
red square
blue triangle
orange pentagon
green hexagon
purple octagon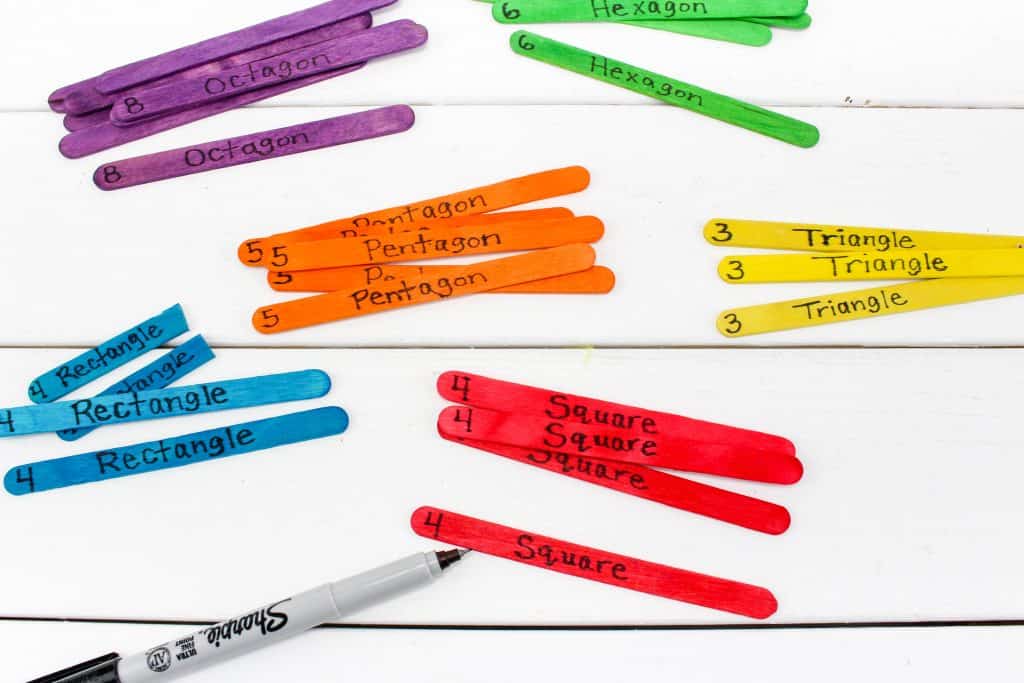 Now you will use the same colored craft sticks to match the same color shape. Count out the same number of sticks as the number of sides the shape has that it matches.
Examples:
:3 yellow sticks for the yellow triangle
: 4 red sticks for the red square
: 3 blue sticks for the blue rectangle (cut 1 in half)
: 5 orange sticks for the orange pentagon
: 6 green sticks for the green hexagon
: 8 purple sticks for the purple octagon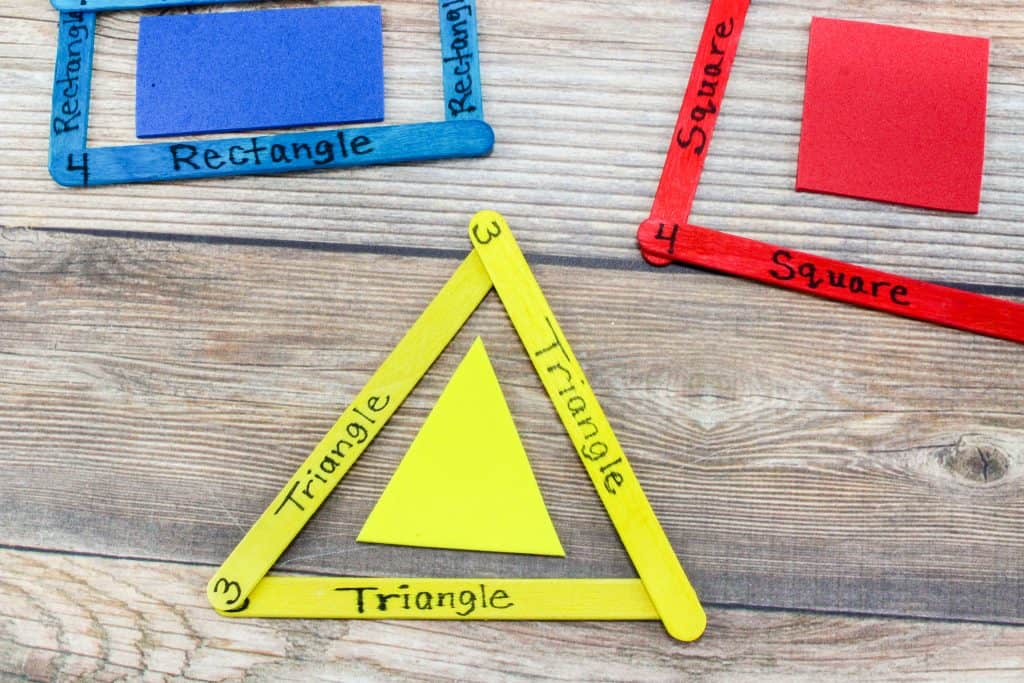 On each stick write the shape name it goes with and the corresponding number at the end of the stick for how many sides the shape has. (Example: the yellow sticks will all say triangle written across them and a number 3 at the end.)
Repeat this example on all the sticks but use each coordinating shape name and number of sides.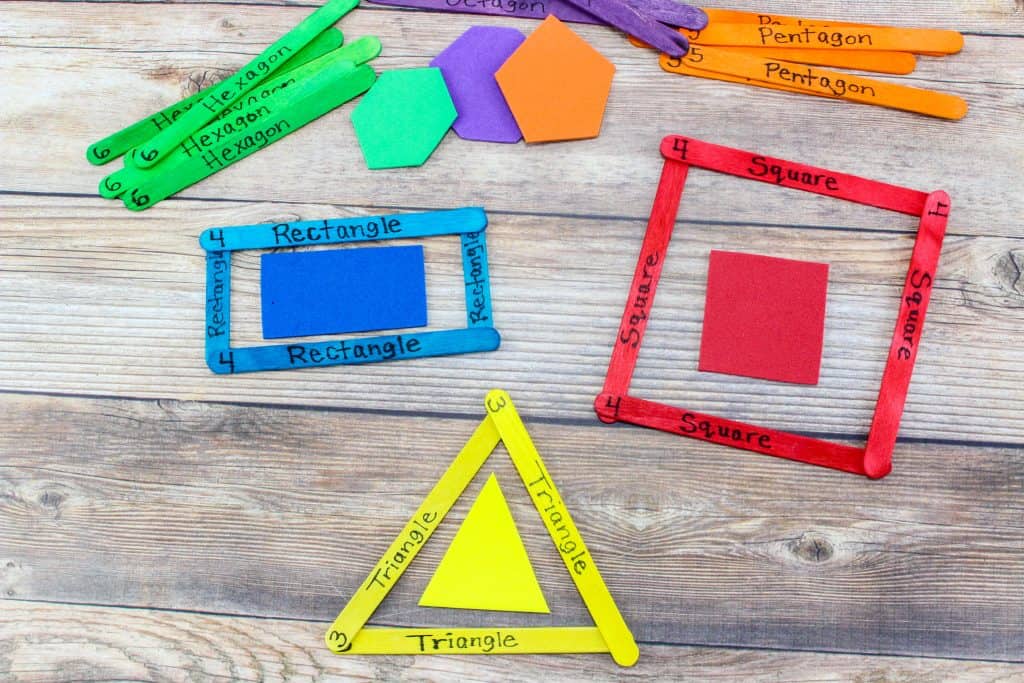 Now you have a fun learning game for kids. They have to lay the sticks in the shape that is written on them and find the coordinating foam shape to lay in the middle of it. Optionally you can add a small dot or strip of Velcro to each connecting corner so they can "stick" together!
It's a great way to have kids work on fine motor skills, learn shapes AND colors at the same time!
Favorite Learning Products:
Other Learning Printables & Activities: