Bitsbox Coding Subscription Review
This post may contain affiliate links, view our disclosure policy for details.
Disclosure: This review made possible by Bitsbox & Academics Choice. All opinions are my own.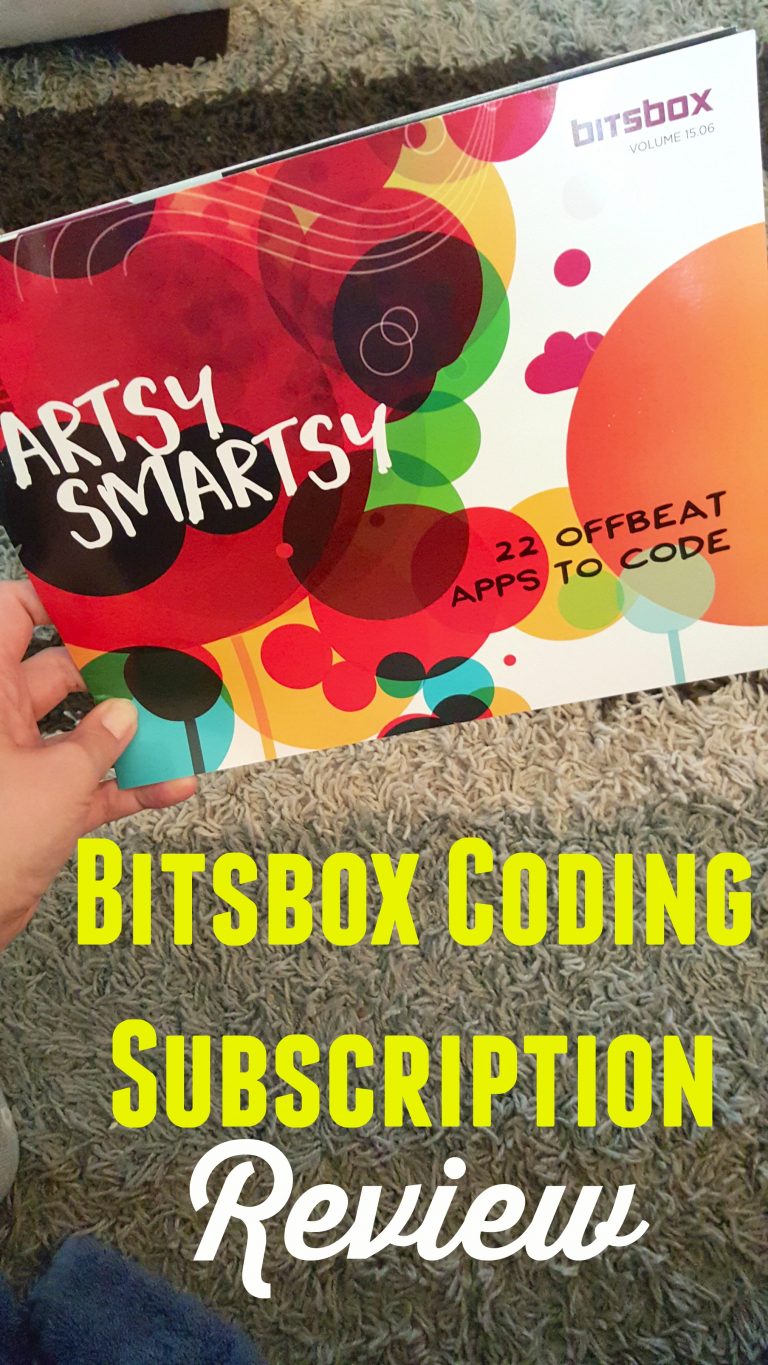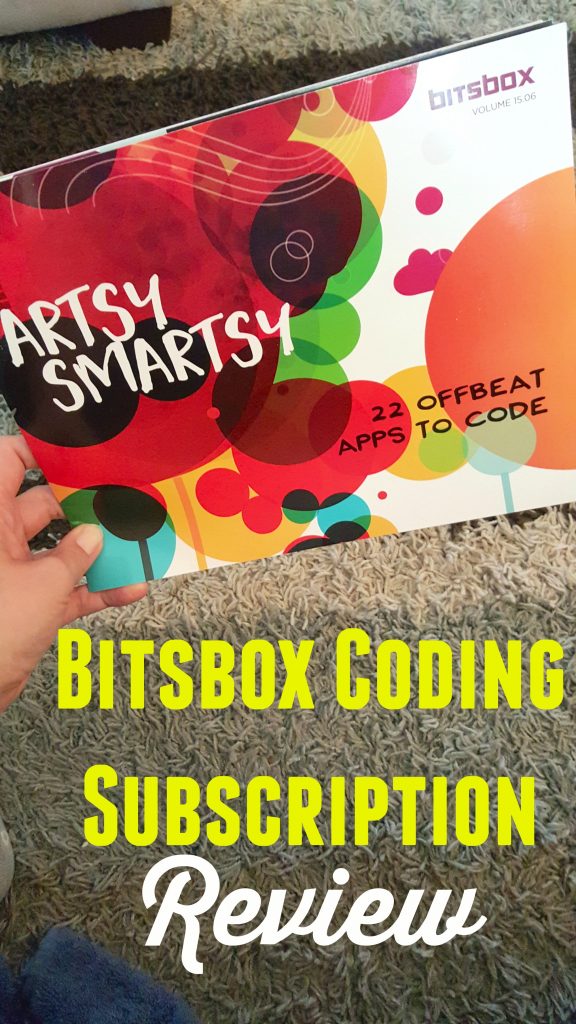 My kids are ALL over technology, but almost every day they ask if they received anything in the mailbox! They still LOVE getting mail.
Bitsbox combines both a monthly subscription box along with the technology of coding so it's the perfect combination for my family. The awesome thing about is that as long as your kids can read and type they can code!
Both my 6 & 8 year old year old have already been introduced to so much coding just with one box that we must have more. The included book covers 22 different apps so there is plenty of material there to keep the kids (ahem- and me!) busy! It really is great for quite a variety of ages.
Since our school is also starting a robotics program I was very interested to see how this might fit into the program. (Check out the Bitsbox for Teachers page.)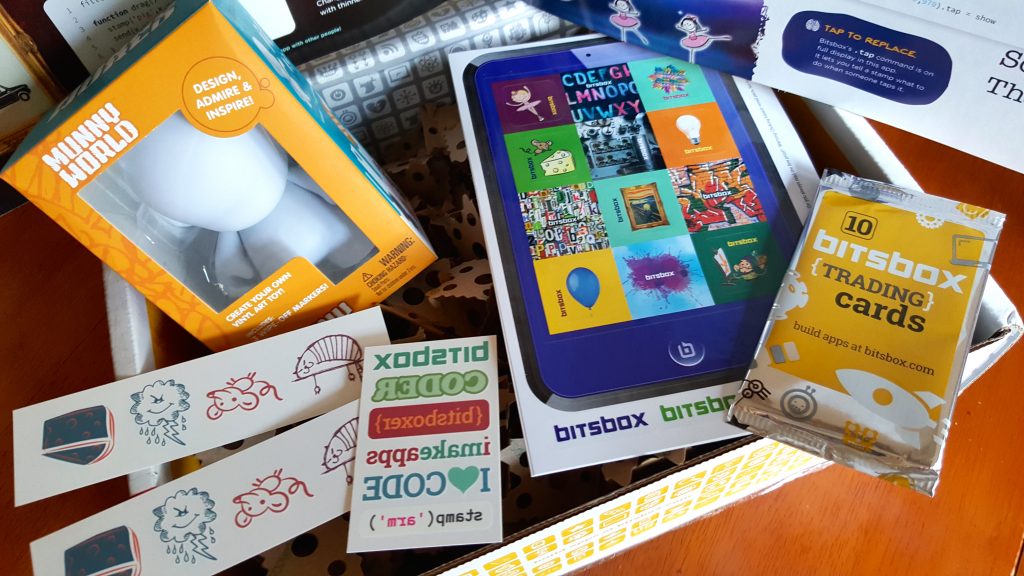 This is the box we received. It included an extensive beginner coding book (not really shown in the top right corner), a Munny World Blank Vinyl figure, temporary tattoos, stickers, and trading cards.
The coding book which I'll spend most of the rest of this post talking about since that is the basis of the subscription is A.M.A.Z.I.N.G.! And the blank vinyl Munny figure? SO fun for designing your own characters – just wipe off and design again!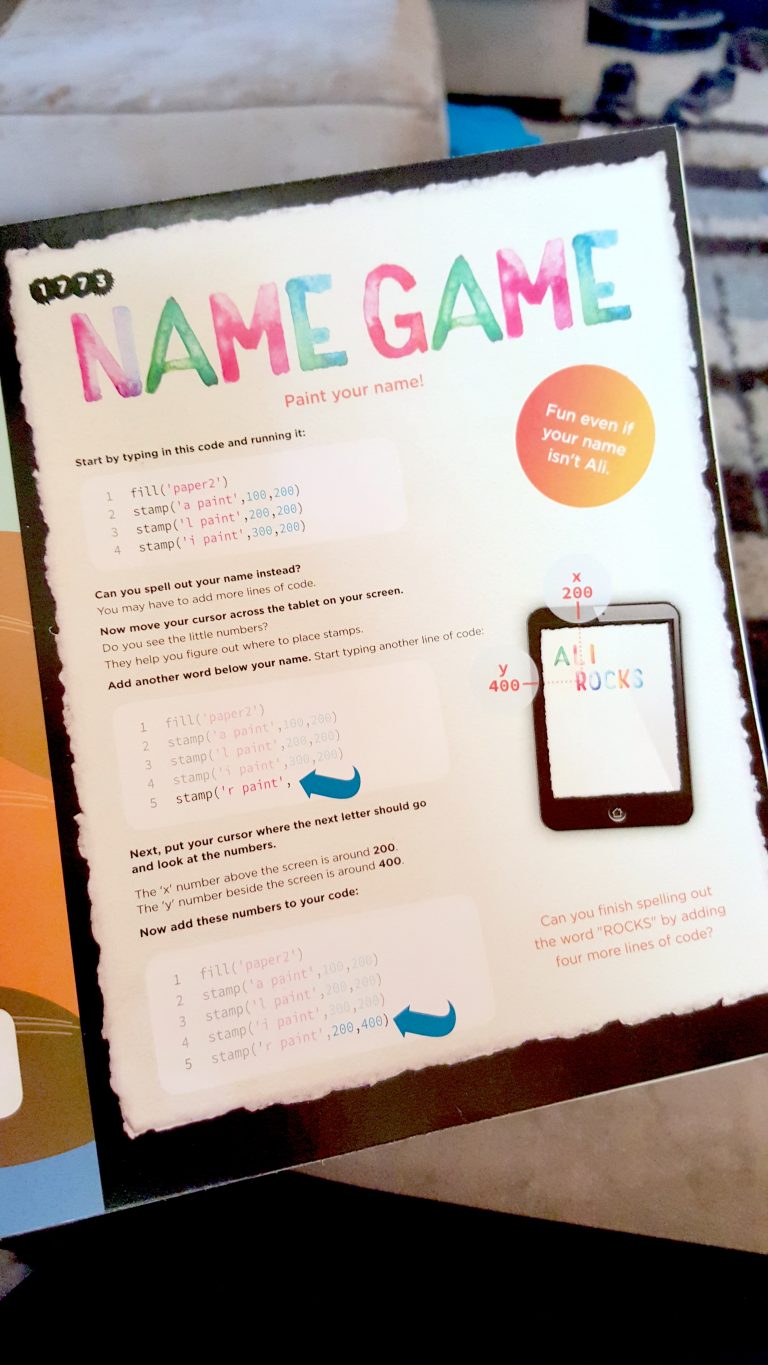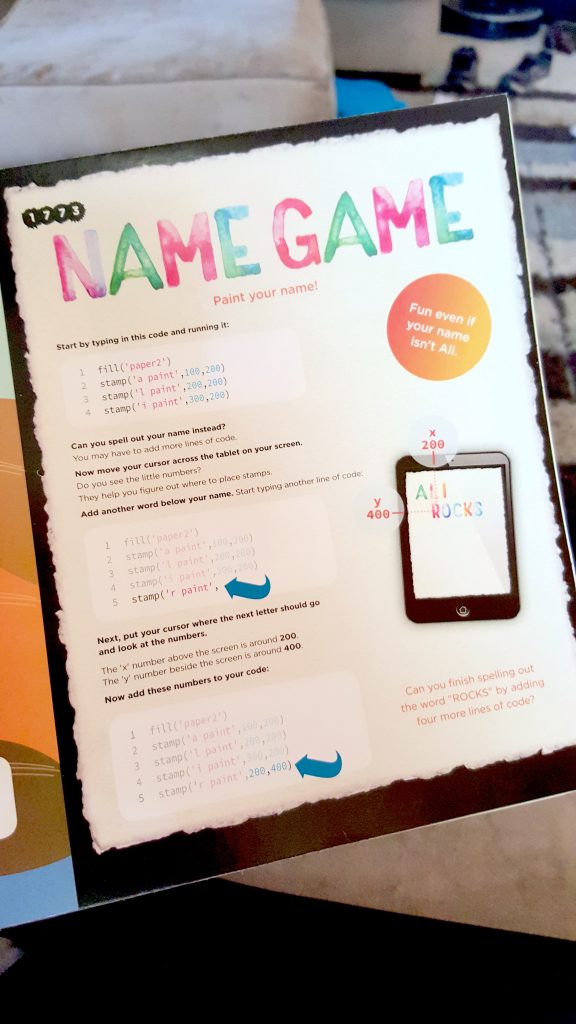 My kids have dabbled with coding a little bit, but not with actual typed out codes. They've used apps to drag boxes around and have robots to various things but this book helped them actually LEARN how to make different colors, words, and more appear by teaching them to change the written code.
It has shown them that coding is actually pretty easy if you know a few basic starters. We started together at the beginning because although I know some HTML as a blogger this whole world is a little new to me too.
The things we did sound so complicated but the visuals and simple directions in this book make you feel like anyone can do it!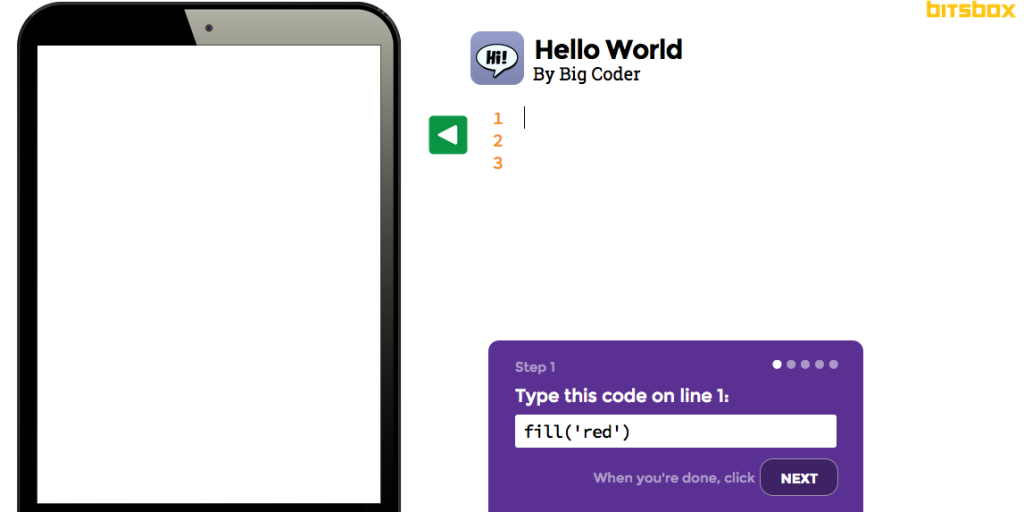 The coding book is FULL of different commands you can create and watch appear on their website. It starts you out very basic as you see above by simply copying the code and watching what happens.
It then encourages you to try changing basic commands like switching the word 'red' out for another color to see what happens.
As you go through the book each section adds something new to try out. 22 apps later and you're feeling like a rockstar! By the end of the book you actually create a little game!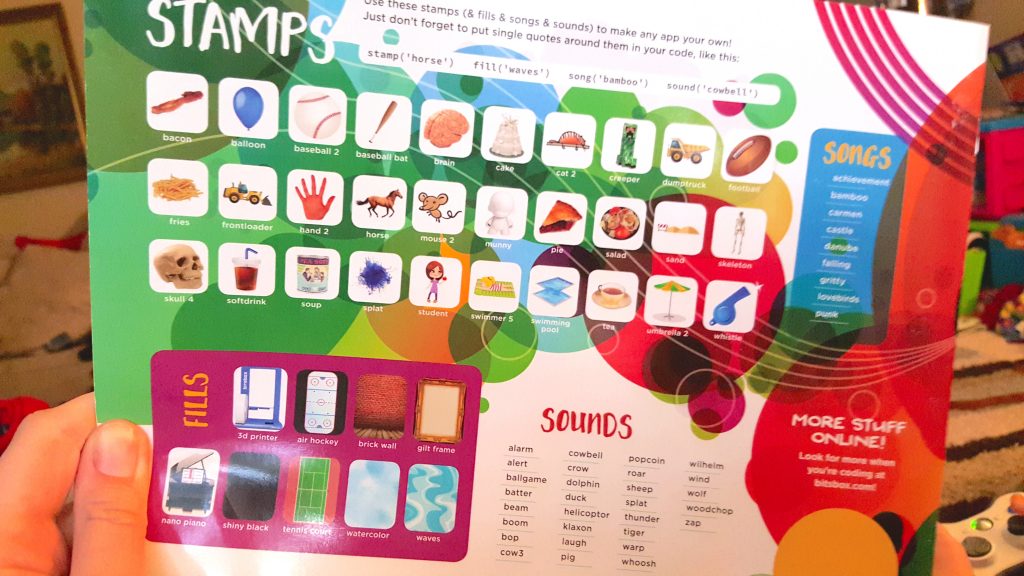 The book is packed with TONS of extra fills, stamps, songs, and sounds that kids can include into their coding and customize their own apps. After just a few steps my kids were feeling like pros and it was second nature to them!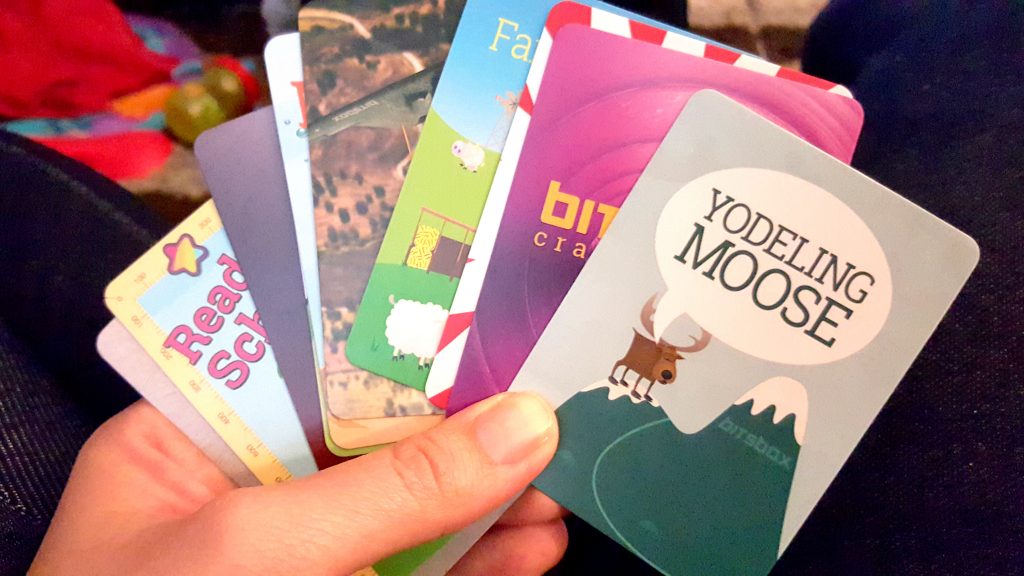 These are the trading cards that were included in our box. Each card features a different app kids can create! I'm REALLY glad we came across Bitsbox – it's SO cool and a fantastic way to introduce coding when you don't know how!
All the apps you create can be added onto your tablet/mobile device via the Bitsbox app which is pretty awesome! If you're wanting a highly engaging educational gift this is it. I'm not going to lie – I actually want this for myself!!!
Bitsbox Subscription Options:
The cool thing about Bitsbox is that you don't have to sign up for a yearly subscription unless you want to. Of course it's cheaper that way but you can order it month by month to see how your kids like it or simply send as a gift!
It's $40/month, $35/month for a 3 month subscription, or $30/month for a 12 month subscription. AND if you don't want the box full of extra goodies (trading app cards, mystery toy, etc) you CAN just buy the PDF for $20/month which I love that they offer.
The app book we received is totally awesome and I'm thrilled that we have it!
*Prices subject to change. For most up to date pricing check the Bitsbox website here.
Below you can see a little glimpse of our "mystery toy" which was a Munny World blank Vinyl Figure.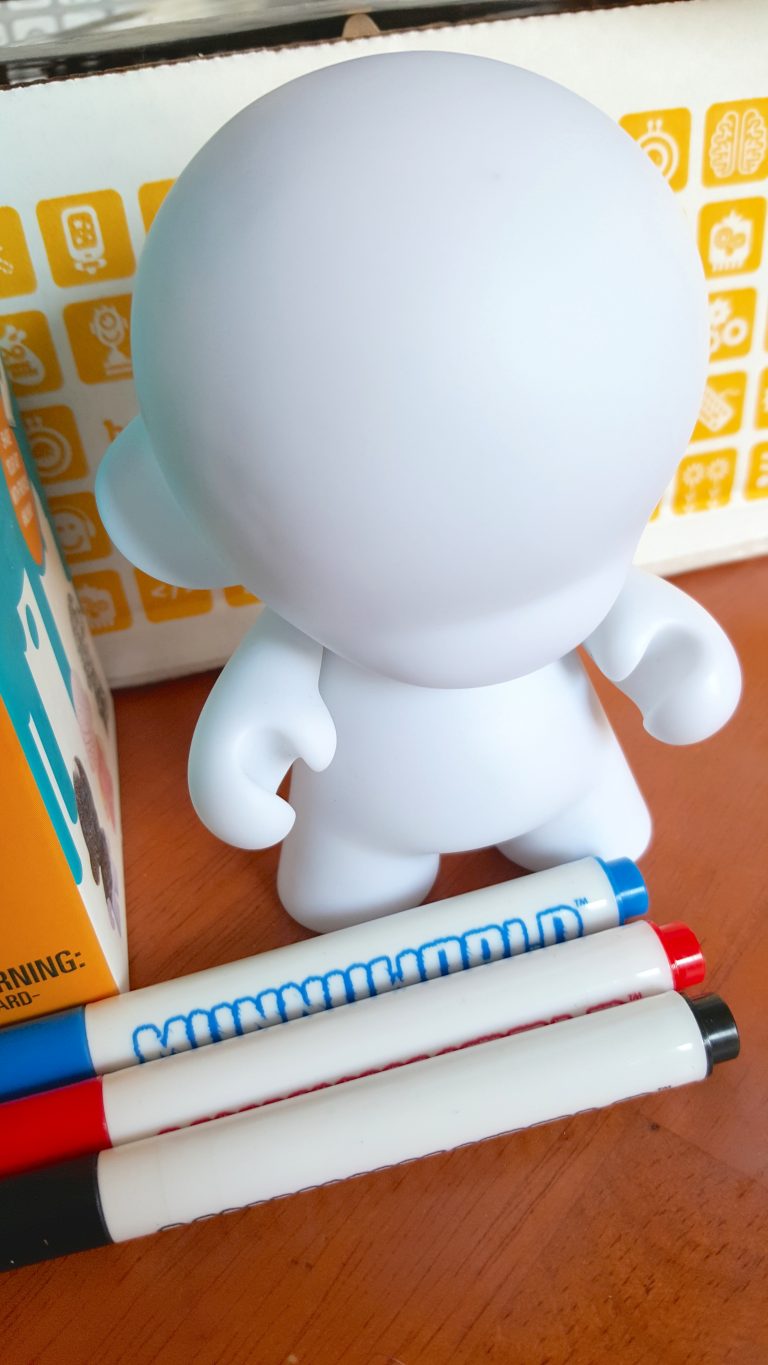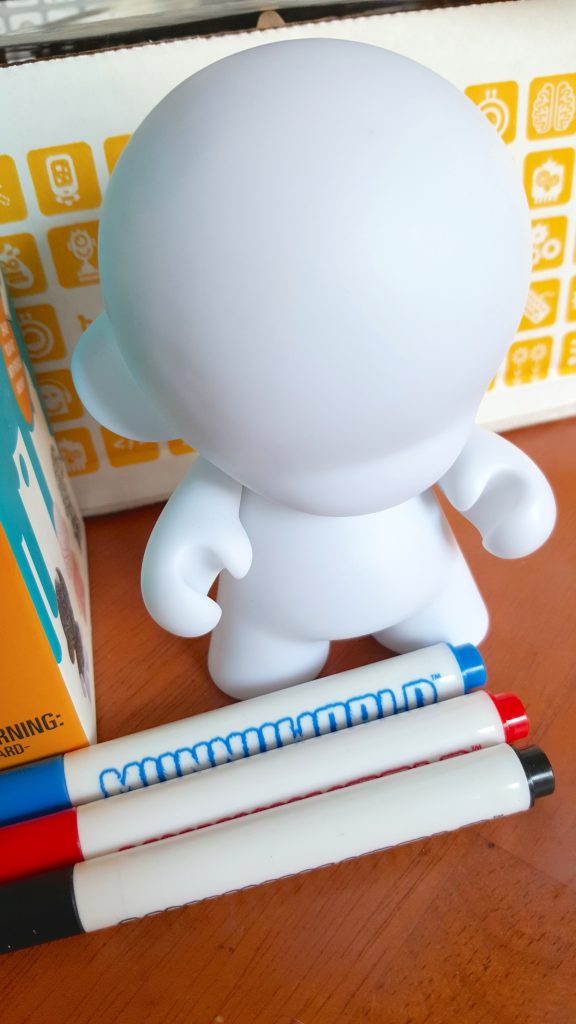 It included 3 markers to decorate with. They can wipe off too! Don't tell my kids but I totally kept this vinyl figure for myself! It's SOOOO cool and a great addition to the subscription box we received!
I'm actually creating it as a gift for my husband for Christmas! His favorite childhood movie was the Goonies so I'm making a tribute vinyl figure for him.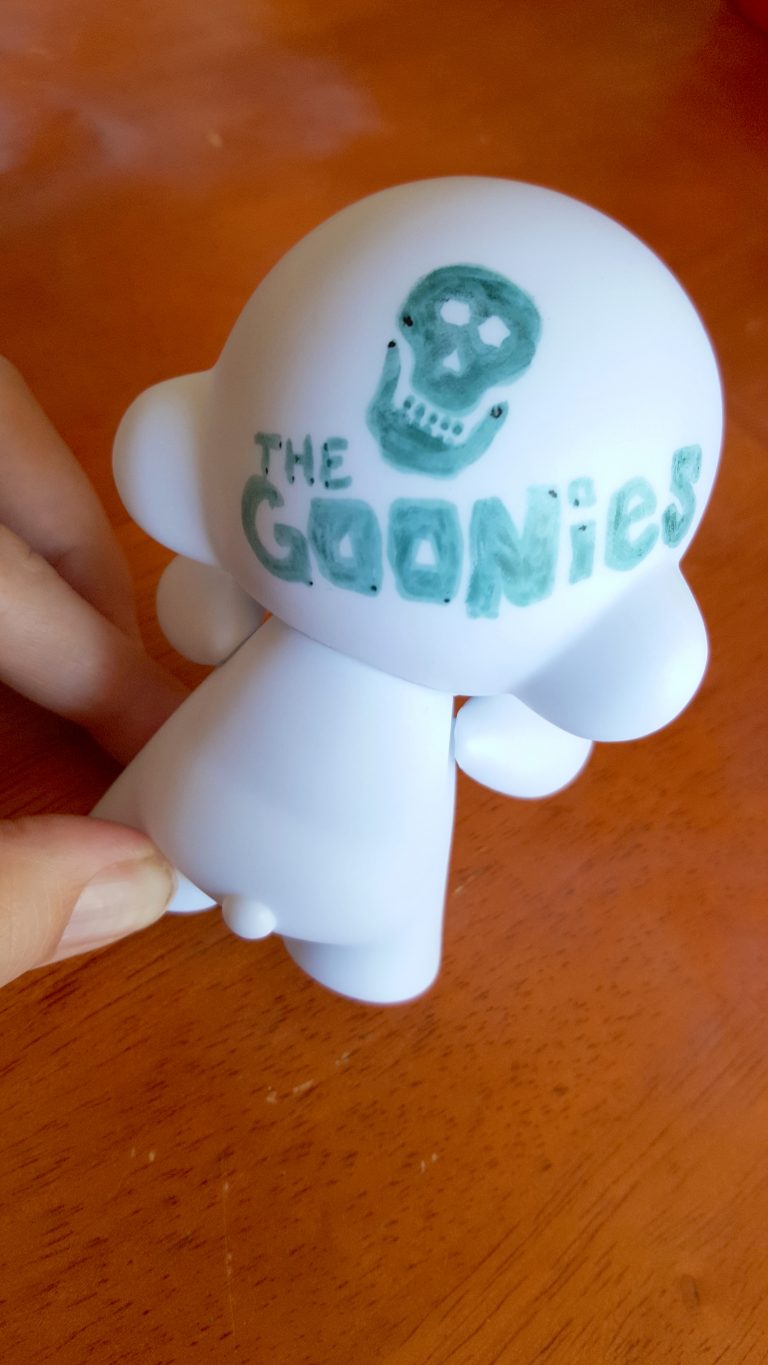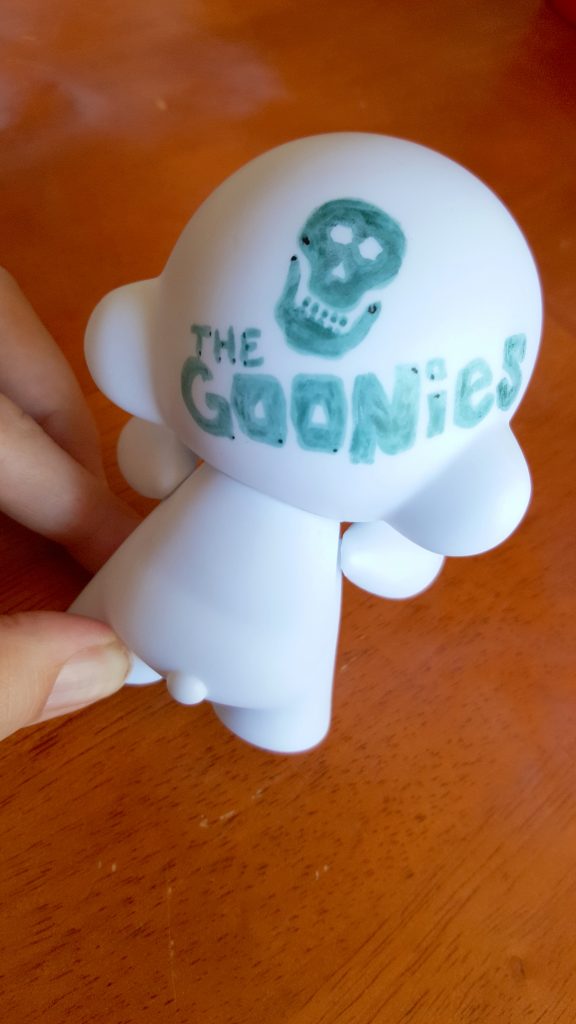 I started out using the included markers and added on a superman type outfit like Sloth wore in the movie but I've just ordered a thin paintbrush and am going to make my design more permanent and colorful with acrylic paints.