VTech InnoTab 3S Learning Tablet Review
This post may contain affiliate links, view our disclosure policy for details.
Product for review was provided by VTech. No compensation was received. All opinions are my own.
Summertime is gone and the busy days of homework and projects are here! On those really busy days at school my son comes home and just wants to chill out! He heads down to the basement and relaxes a little with a video game or two before dinner time, but I am SO thankful for educational learning games like the ones he plays on his VTech InnoTab 3S Learning Tablet.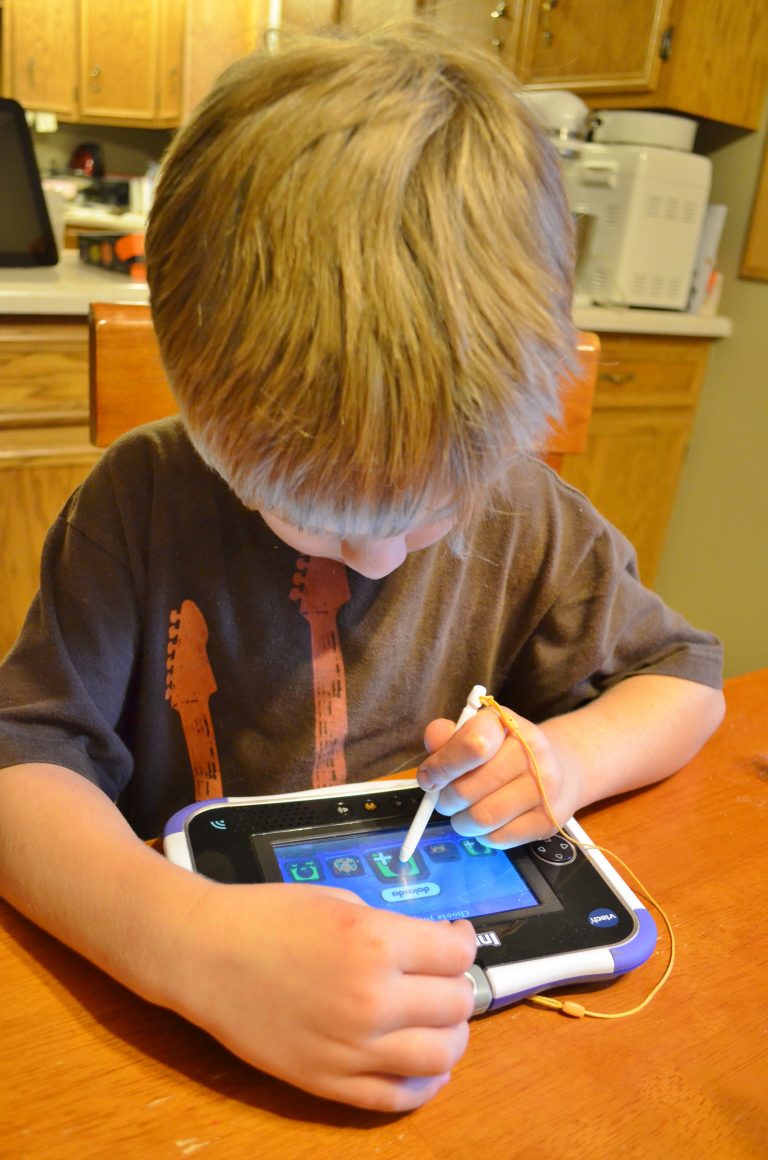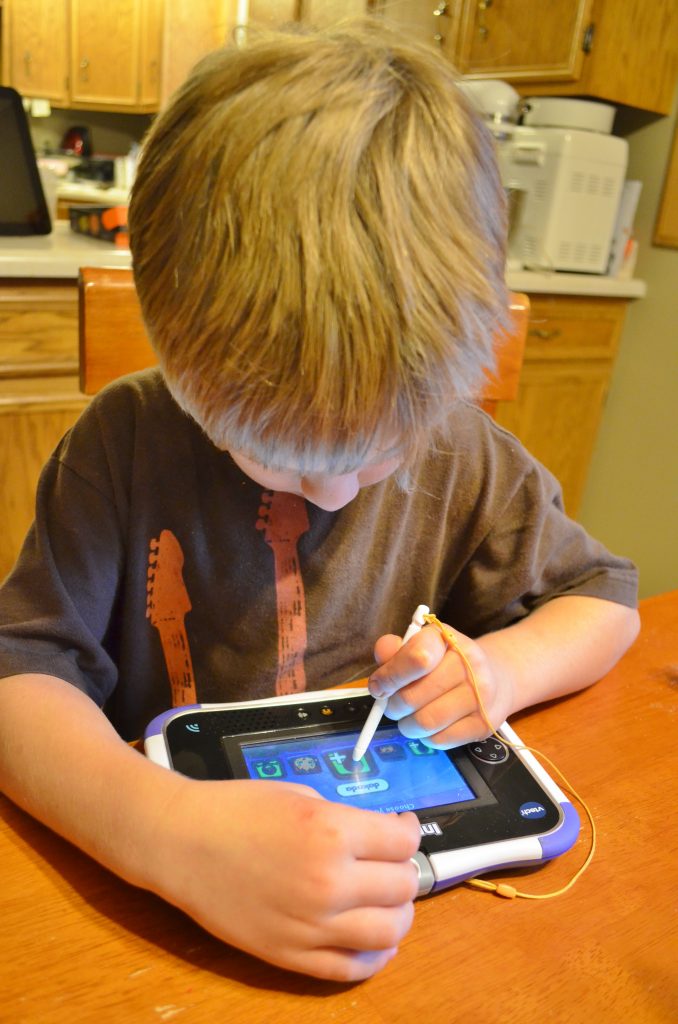 You may be familar with the VTech InnoTab series but the new 3S version really has some new options that is great for my older son. AND, my favorite, it INCLUDES a battery pack and AC adaptor! NO more changing batteries every day – whoo!!! It has an expandable memory up to 32GB so there's plenty of room on this tablet even if you're sharing it among several children.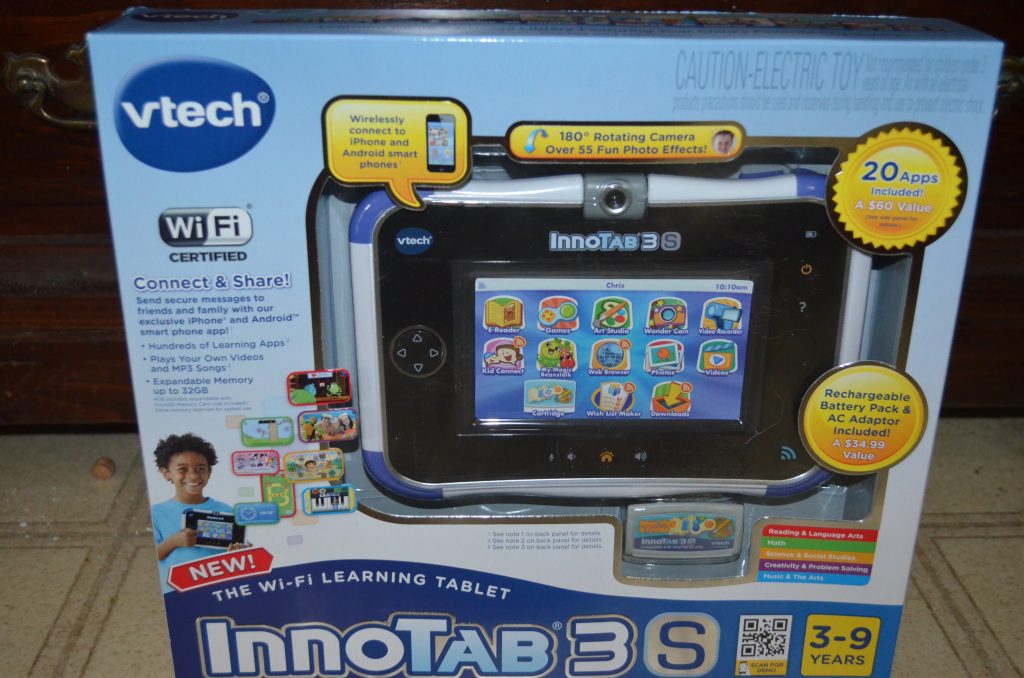 The biggest feature, however, on the InnoTab 3S is the Wi-Fi capability. Now, before you start to object to your kids being "online" keep reading! Your InnoTab 3S tablet can actually connect with other 3S tablets anywhere which is fun for friends, cousins, etc. that want to "play" together. ALSO, one really cool feature is that my son can actually use his InnoTab 3S to connect with my smartphone. (compatible with both apple products and android) Soon there will even be "Deluxe App Packages" where kids can communicate with their parents wirelessly on their phones with voice messages, photos, drawings, make their own movies and more. I'd be very interested to see this feature when it's out! Now, as for the actual internet usage it's an extremely limited form of course with all sorts of parental controls and options. It's definitely a great "big kid" idea for your older ones that are outgrowing tablets – it just stretches their experience a little further.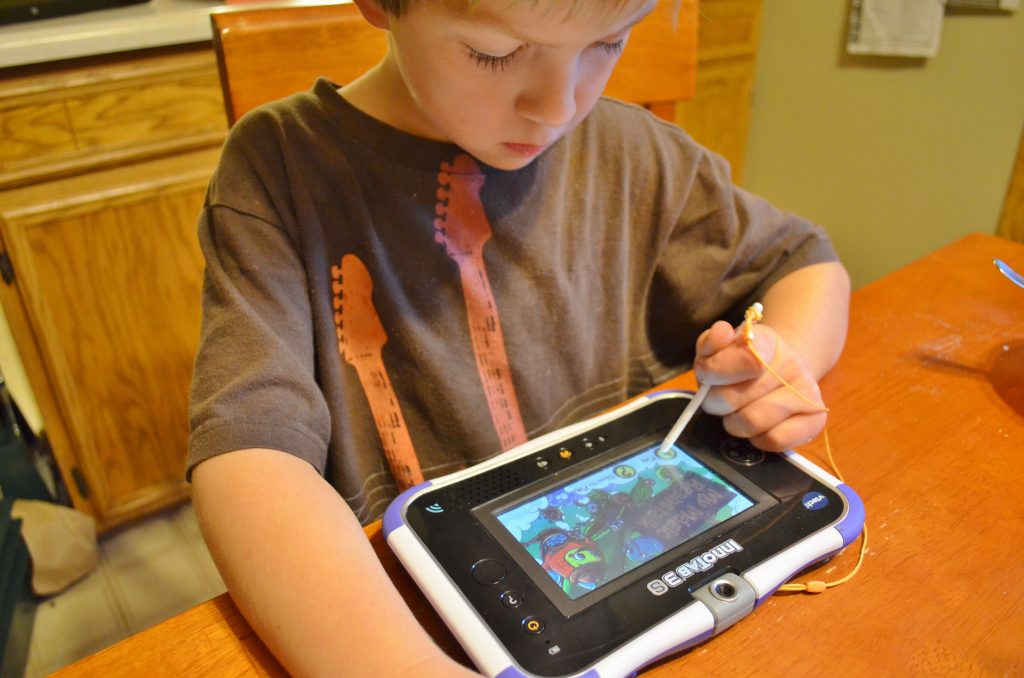 One thing as a parent that I really appreciated is that it came pre-loaded with apps. No parent is super thrilled about buying a tablet and then having to spend the same amount of money on apps just so their kids can use it. Not only are the available apps to purchase in your child's account very affordable but your child can play with their tablet straight out of the box. Included is even apps for a calendar, clock, and notes which are awesome for kids that "want to be like mom" and for your pre-kinder and kinder kiddos who are learning about months and schedules.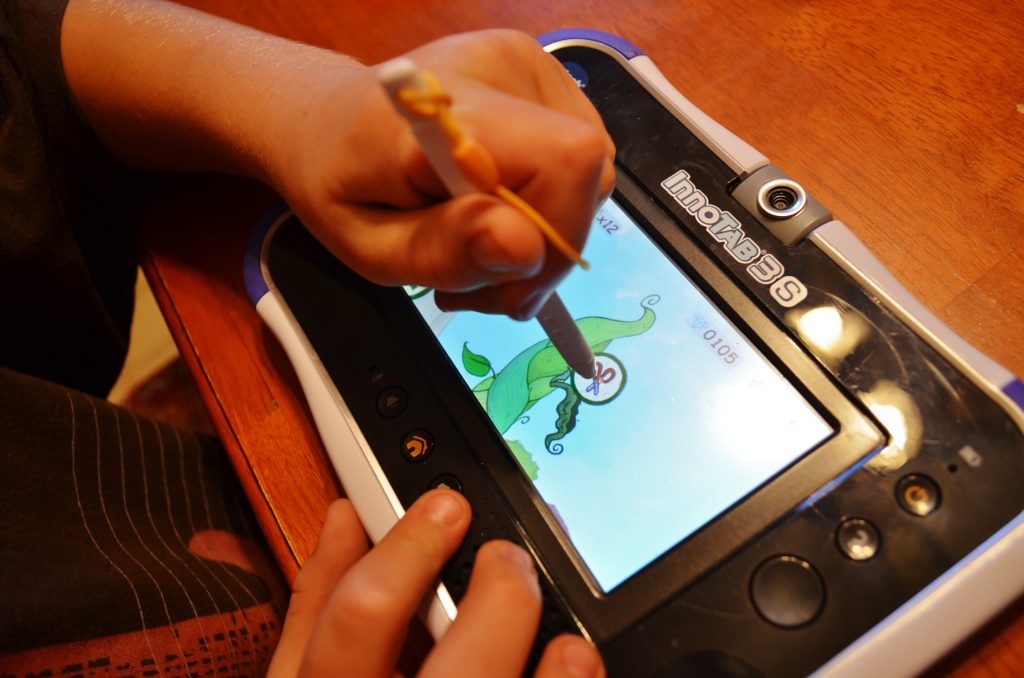 This is the My Magic Beanstalk game where kids have to water and care for their beanstalk to make it grow. My son has been taking a zillion videos of just about everything and plenty of photos with his pets and his brother. There are some pretty fun features in the photo app to make their photos even more fun! One thing that I really love about the apps (other than that they are affordable!) is that they have different apps available for different interests and age groups. Both of my boys can share the InnoTab 3S and have apps that are specifically geared towards their ages, interest, and skills that they are working on.
Check out other VTech Educational learning Products here!
VTech has generously offered for one of my readers to win their own VTech InnoTab 3S!! To enter just fill out the Rafflecopter form below!
Giveaway is open to US only and will end at midnight EST on October 17, 2013. Winner will be chosen randomly and have 48 hours to claim prize before a new winner is chosen. Prize will be provided by and shipped by VTech.