Diary of a Wimpy Kid: The Third Wheel Book Review
This post may contain affiliate links, view our disclosure policy for details.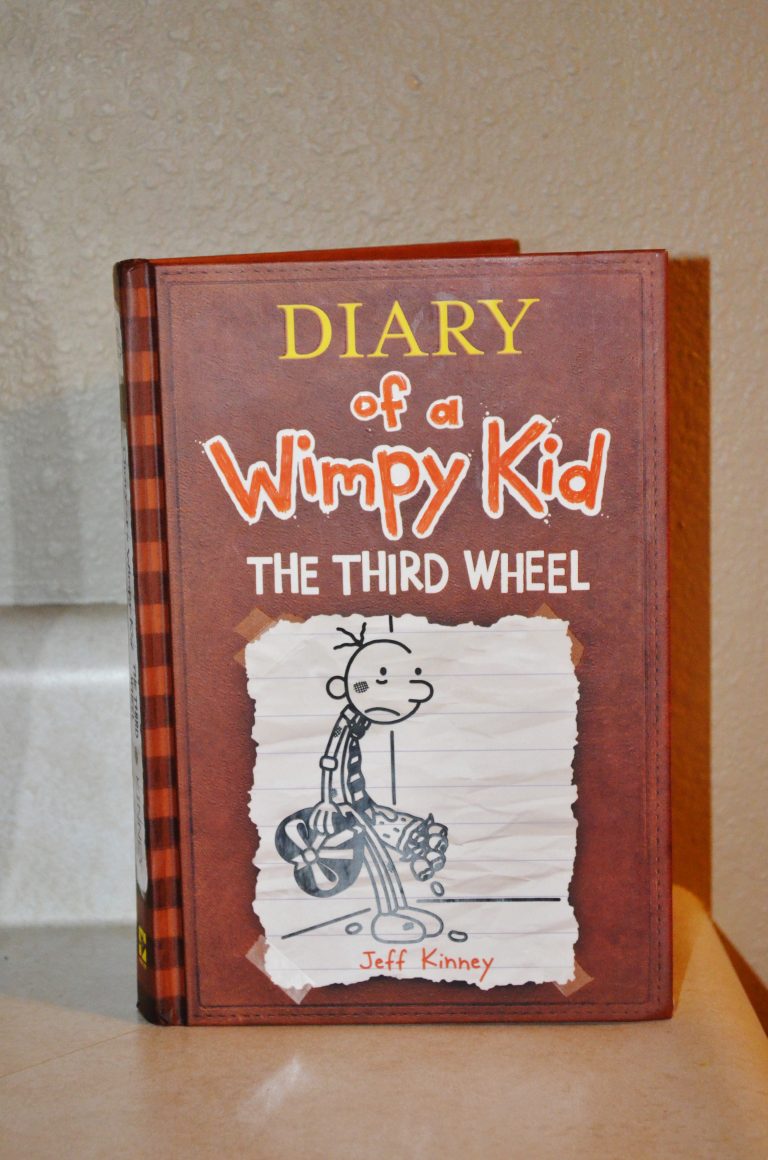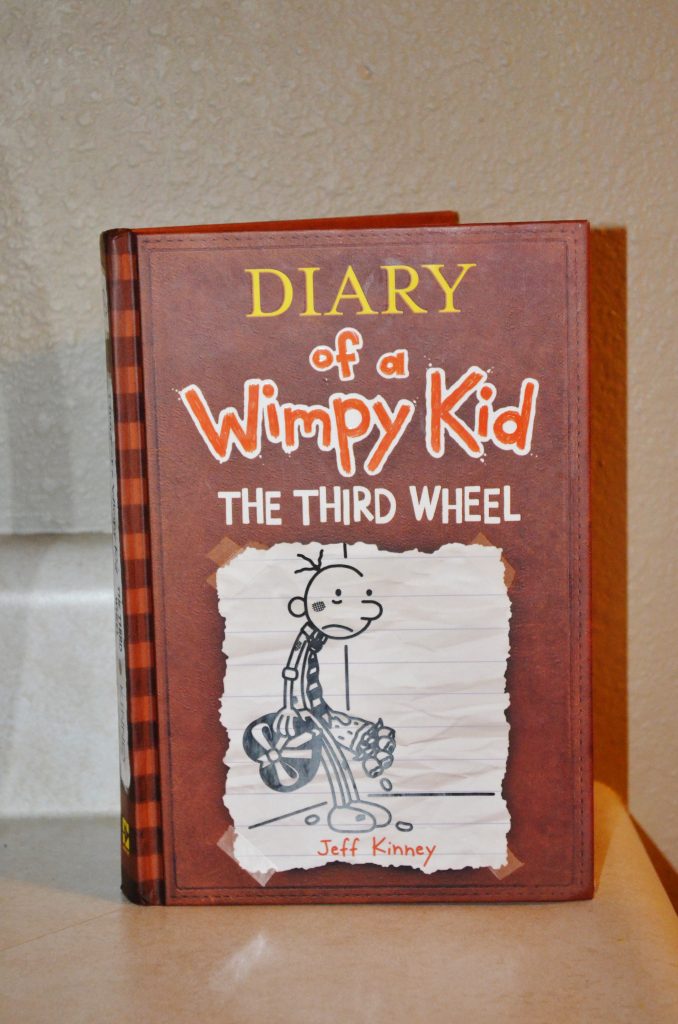 After reading the 7th book in the Diary of a Wimpy series, The Third Wheel, I just couldn't believe how good these books are getting! I don't know how you could write so many absolutely hilarious books about one character but Jeff Kinney does a pretty awesome job of it! Last month he had a Book Tour in the US and I was invited to meet him which I was THRILLED about! What was not so exciting is that I happened to be almost 5 hours away at a workshop the same day he was in town – WAH! But seriously – love the new book!
I love that for kids this is such an easy read and has a great storyline. It has REAL-kid scenarios – none of the dreamy fake stuff that so many movies and books like to portray to our kids. It's like a worst-case scenario for kids in real life which makes it so funny. I love hearing how excited that other kids are to just read. Any author that can get kids hooked into reading is pretty awesome in my book!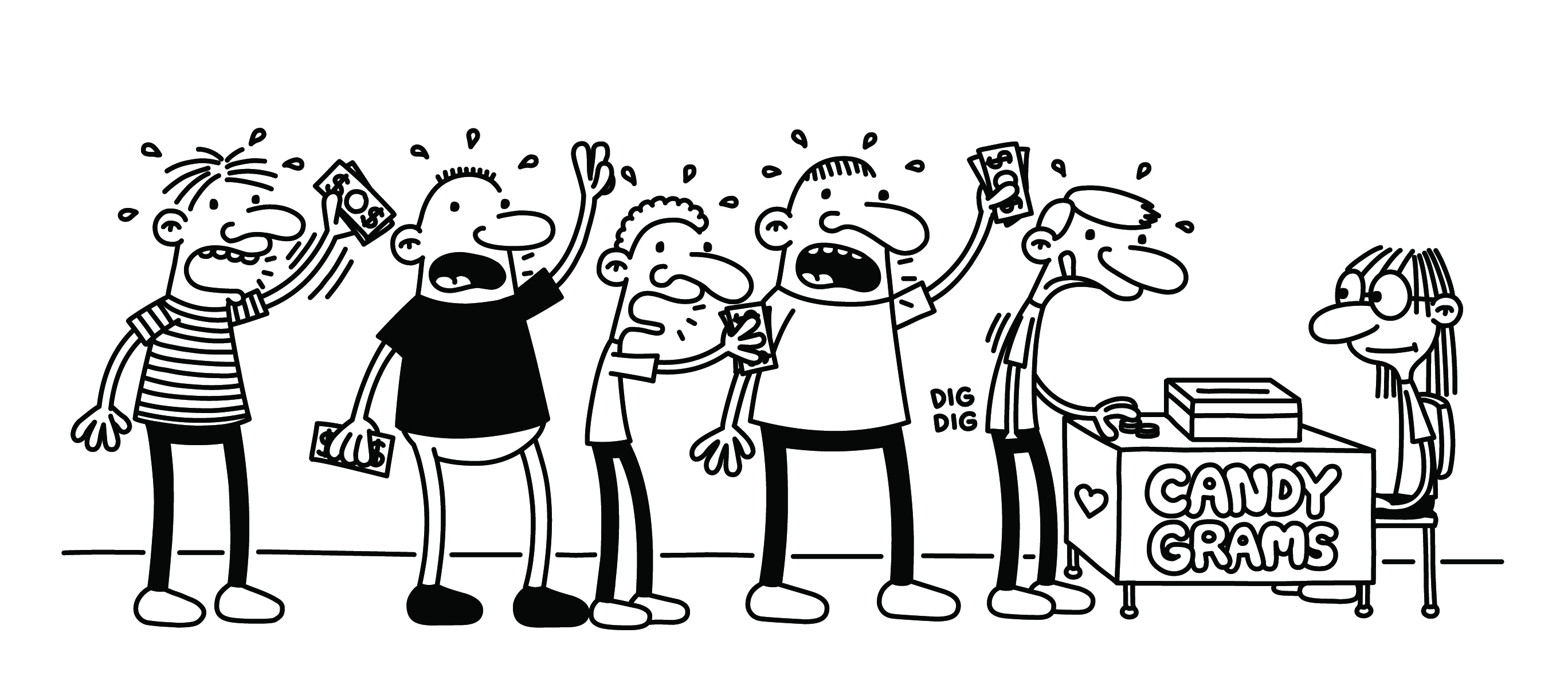 And there are cartoon illustrations throughout the entire book! It really helps bring the story to life. As the parent of a child with Asperger's I can't wait till he is old enough to handle reading these size novels (he is just 5 years old now). The scenarios are just so outrageous I could totally see him doing some of them! Maybe it will help him to NOT do the same things as the characters in the book! 🙂
PLUS books 1-7 in the bestselling Diary of a Wimpy Kid series are now available for download as Wimp-E-Books wherever e-Books are sold. Believe it or not there is no official Wimpy Kid Facebook page but you can follow them on Twitter @WimpyKid!
About The Third Wheel
Love is in the air—but what does that mean for Greg Heffley?
A Valentine's Day dance at Greg's middle school has turned his world upside down. As Greg scrambles to find a date, he's worried he'll be left out in the cold on the big night. His best friend, Rowley, doesn't have any prospects either, but that's a small consolation.
An unexpected twist gives Greg a partner for the dance and leaves Rowley the odd man out. But a lot can happen in one night, and in the end, you never know who's going to be lucky in love.
Disclosure: I was not compensated for this post. I received the above product to read in order to form my own opinions. All opinions are my own.