Super Simple Stand-Up Animal Craft
This post may contain affiliate links, view our disclosure policy for details.
This morning we attended our local art fair downtown and they had a special art station set up for kids that was really superb. We were able to walk from station to station doing various crafts with the kids – here is one VERY simple and quick craft that we enjoyed.
Print out (or draw) ANY animal that you'd like! You'll need your animal (without legs), anything you want to decorate it, and 2 clothespins.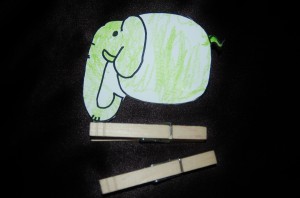 I bet you already know what to do – right? Decorate your animal………….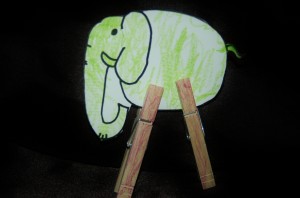 then clip the clothespin on for legs! Your animal can easily stand on any flat surface!