Using Cereal to Learn Letters
This post may contain affiliate links, view our disclosure policy for details.
This post brought to you by Alpha Bits
Yes – I DID actually say using cereal to learn letters! If you've been around my site at all you KNOW how much I love hands on learning ideas. I am not, nor have I ever, been one of those people that learns best by sitting in a desk all day and reading a book or listening to a lecture. I have always learned best by doing, and to be honest I think most, if not all, kids do too! But learning doesn't have to cost a lot of money either – lately we've been focusing on my preschooler who is working hard to learn and recognize all of his letters and what letters words start with. Using Alpha-bits cereal is a fun way to do that! Why? Because not only is the cereal made of alphabet letters but the kids get to eat it too!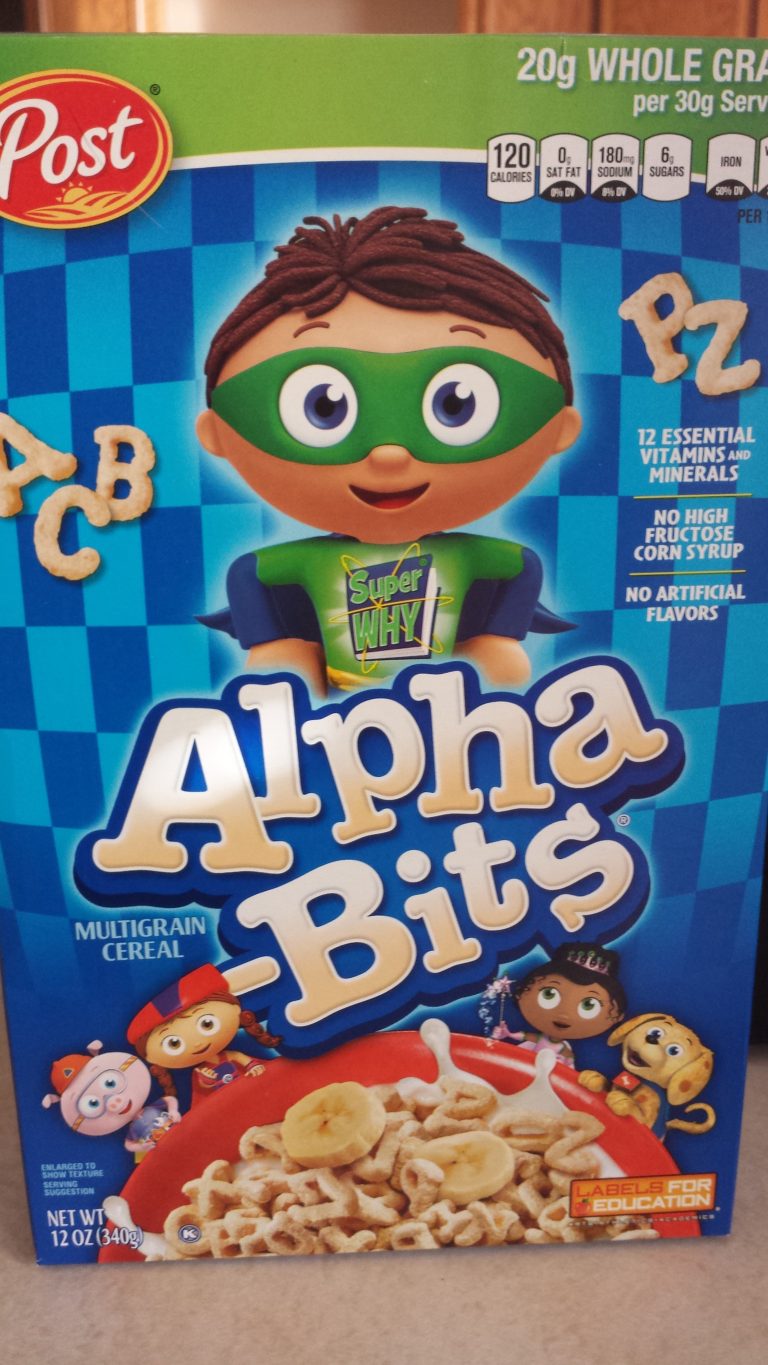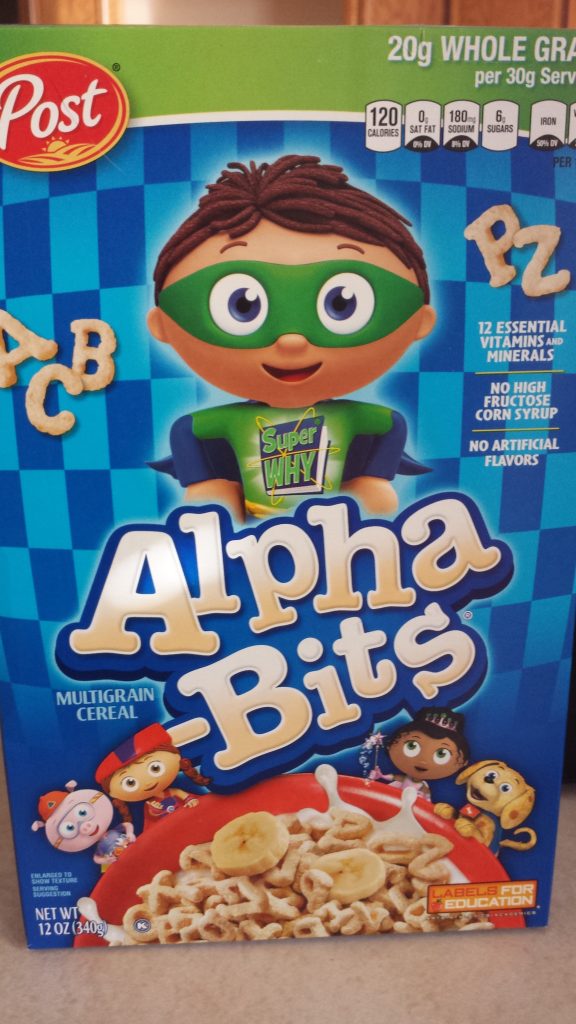 Alpha-Bits has 20 g of whole grain in each 30 g serving and no artificial flavors so it makes a nice choice for a literacy snack! We've been using this cereal several ways to help strengthen my son's letter learning skills. I made 2 printables that you can download for free to go with this activity which can be used with the Alpha-Bits cereal or by itself of course.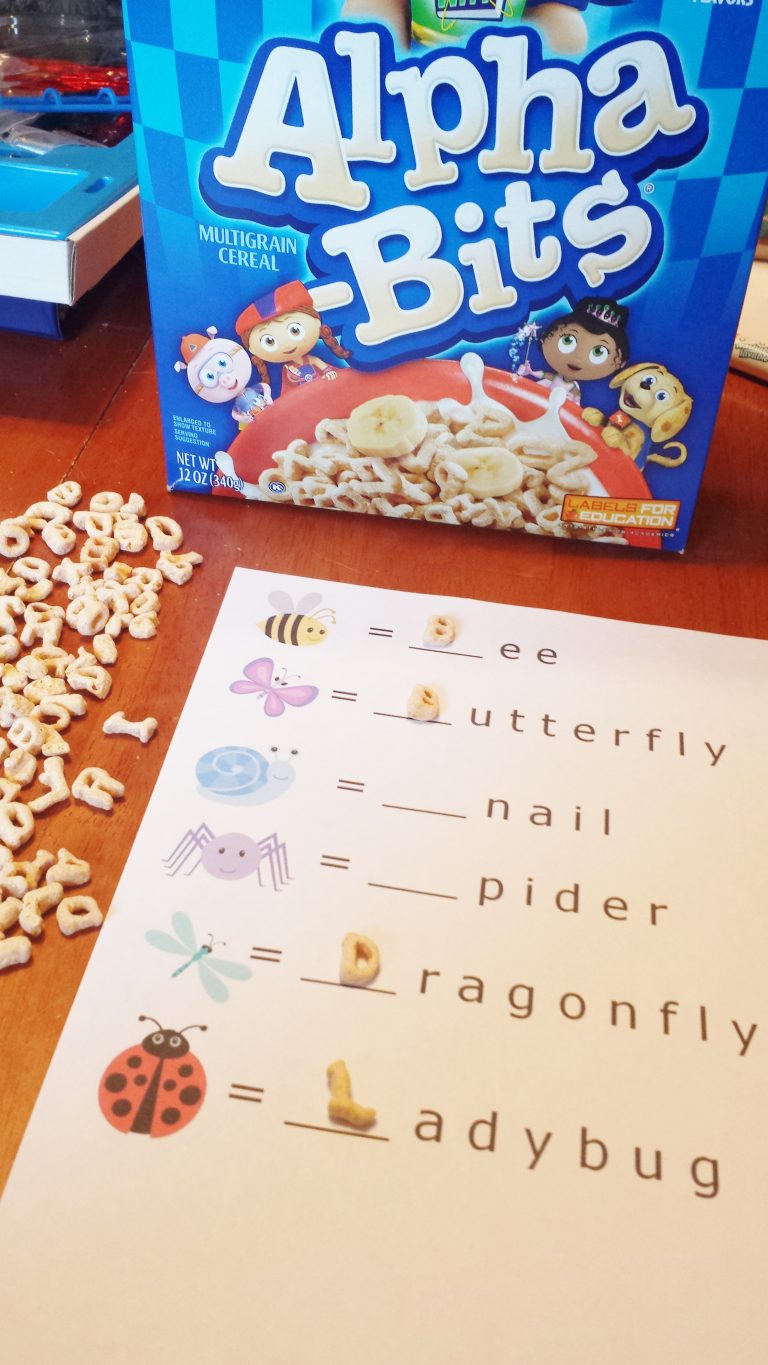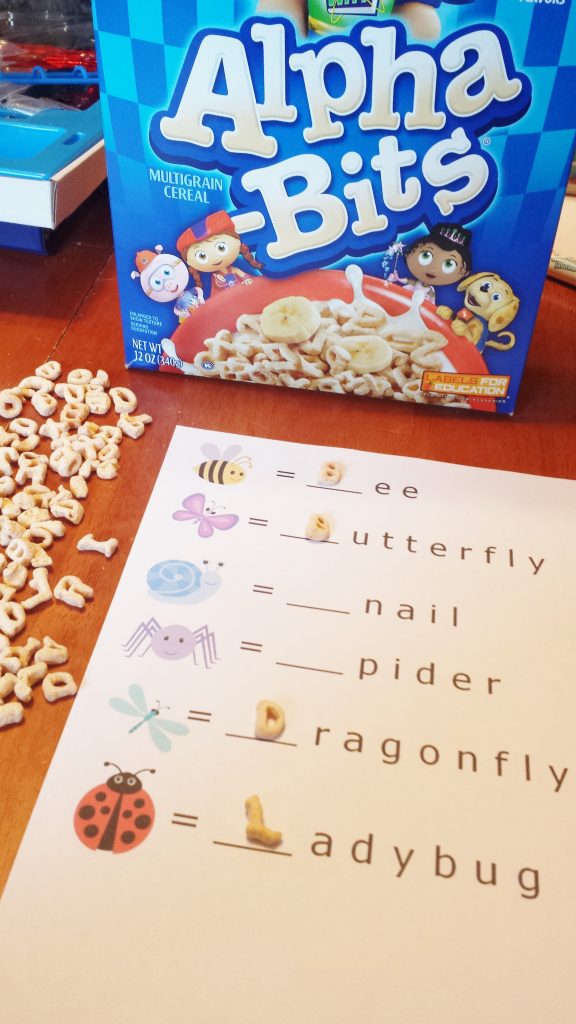 My son LOVED it because he is really enjoying learning his letters right now. I let him pour some of the Alpha-Bits cereal in a bowl (which ended up all on the table) so that he could look through for the letters he needed to complete the task.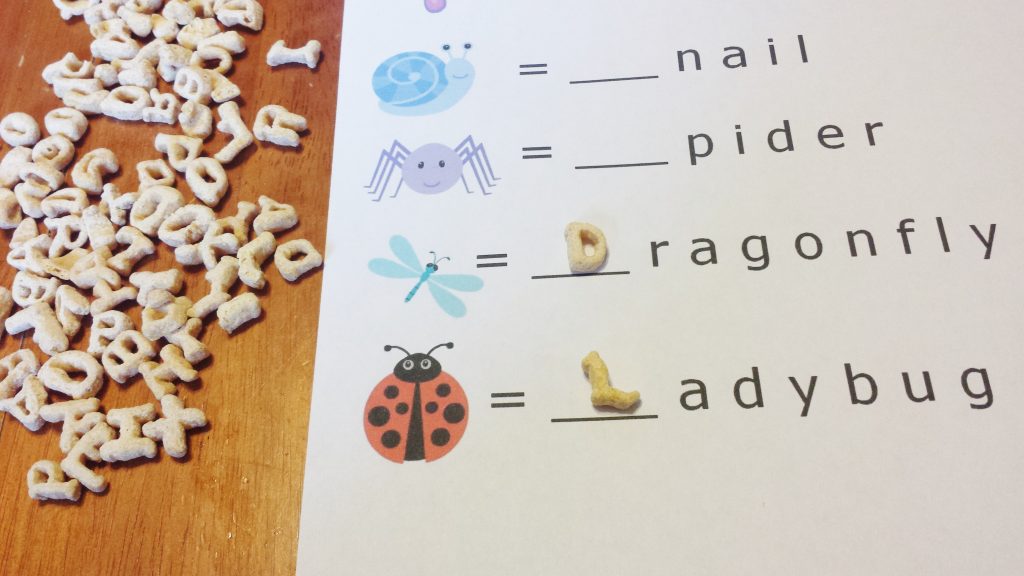 It's a great idea for those kids who don't know how to write all of their letters yet! Plus it's great for fine motor skills.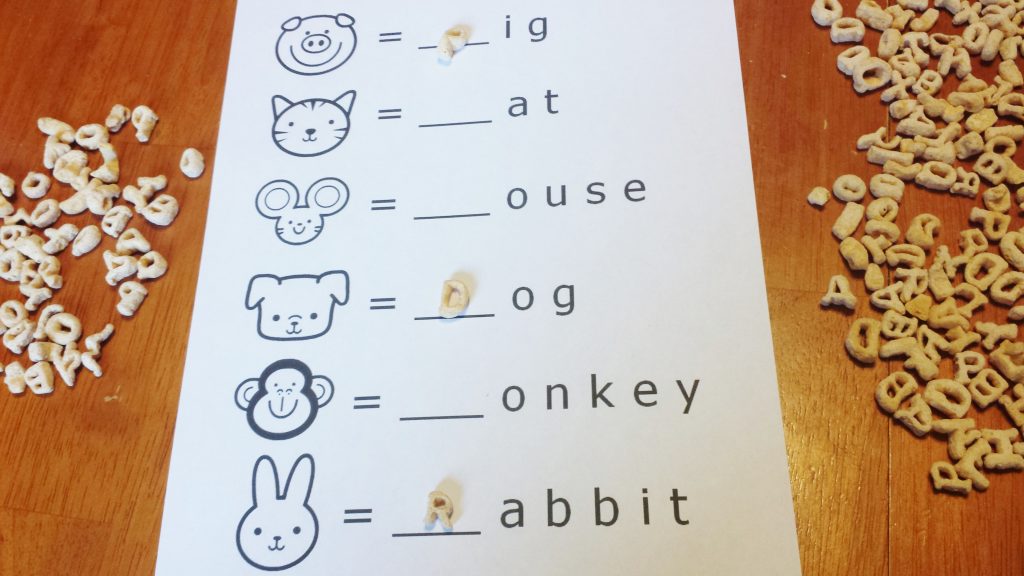 Here are a few other fun ideas using Alpha-Bits to help kids learn their letters:
"I Spy" – I spy the letter…….
Can you find 5 letter "A's" (or whatever letter you are working on)
Only eat consonants.
Find letters to create words (if they can spell).
Find all of the vowels.
Pick a letter and name an animal.
Create their name with the cereal letters.
Make a trail mix using Alpha-Bits cereal for learning on the go!