DIY Homemade Recycled Holiday Wreath
This post may contain affiliate links, view our disclosure policy for details.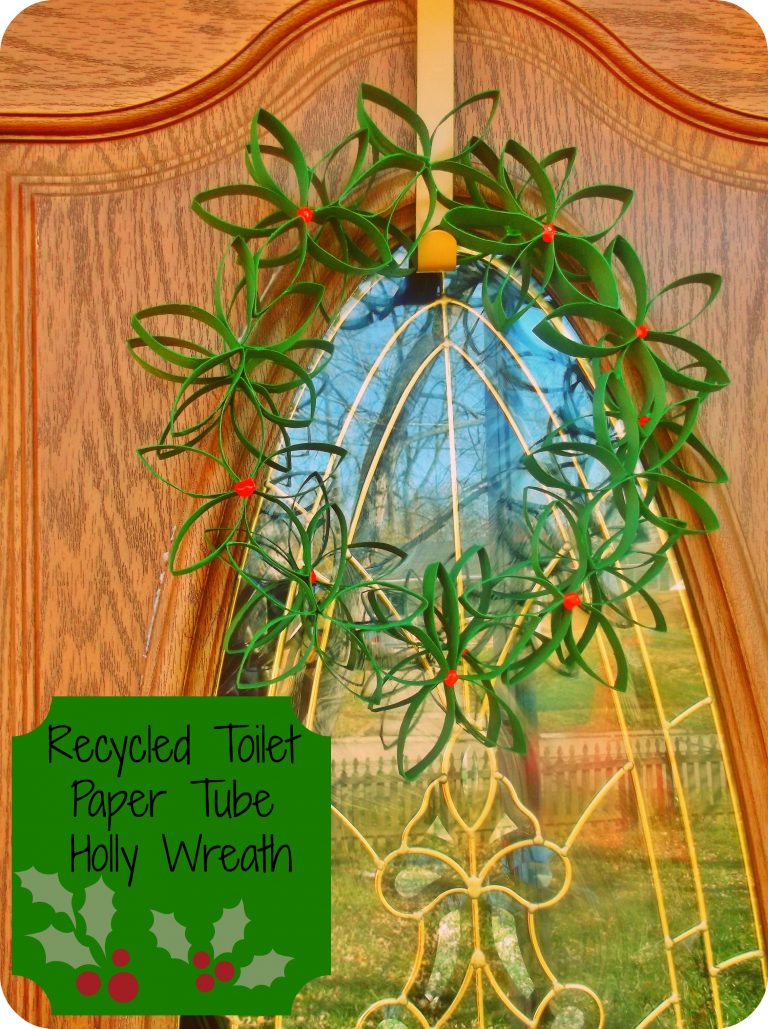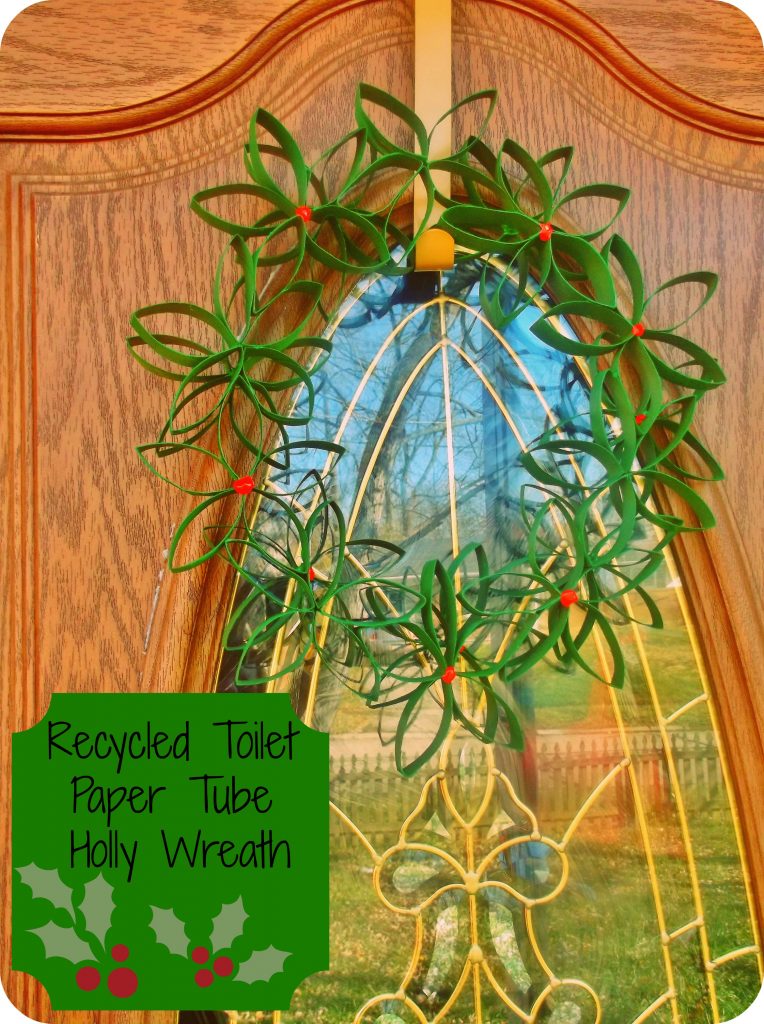 Call me crazy but I LOVE saving old toilet paper tubes, paper towel tubes, soup cans, and other crafty items to recycle and use for kids crafts! This one is tons of fun and a great project that you can work with your kids on for the holidays!
Supplies:
-Paper Towel or Toilet Paper Rolls (You need a total of 80 strips, you can get about 5 out of a toilet paper roll and about 12 out of a paper towel roll so just depending on what you are using is how many you need!)
-Paint
-Hot Glue
-Scissors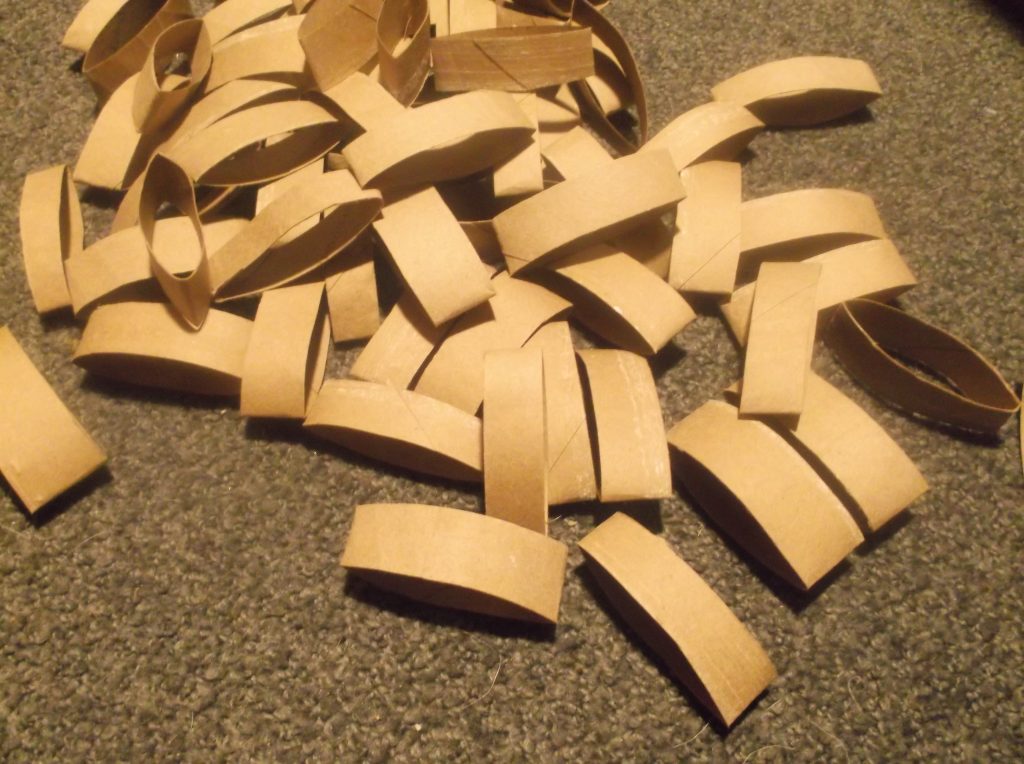 First you are going to need to flatten all of your toilet paper tube rolls and then cut into strips as shown above. You'll need about 80 strips so I recommend cutting extra if you have it in case you need them.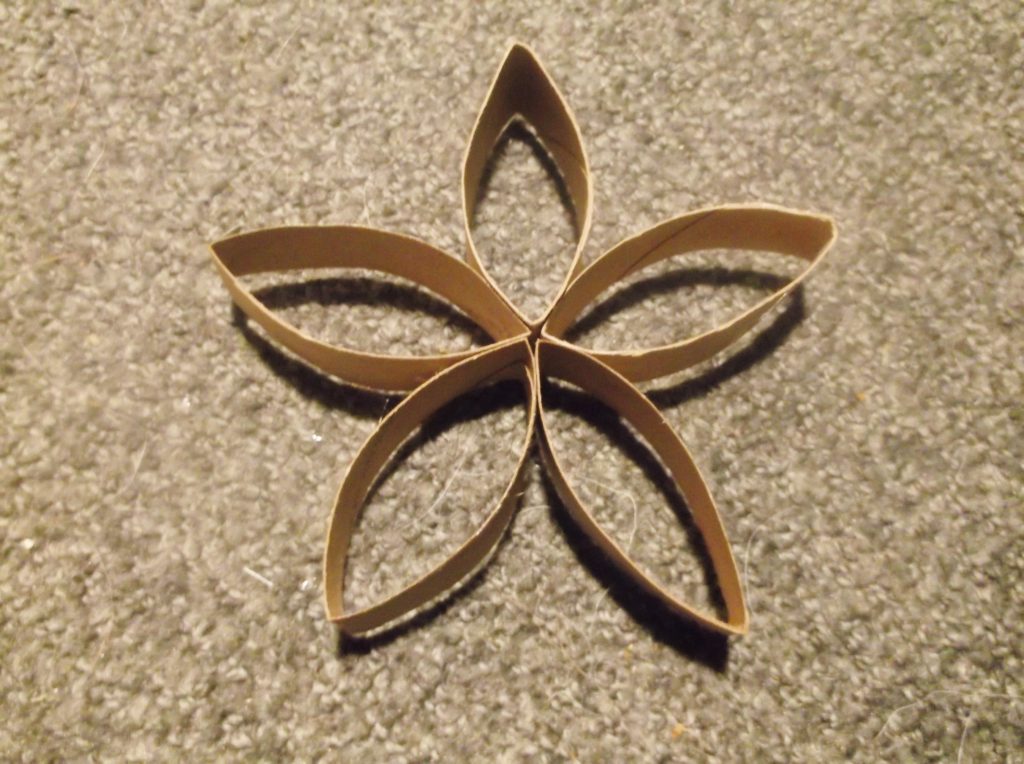 When you're finished cutting your strips start gluing each piece in the above form to form the flowers. You need 5 tube strips for each flower, and a total of 16 flowers for this wreath. Let the individual flowers dry.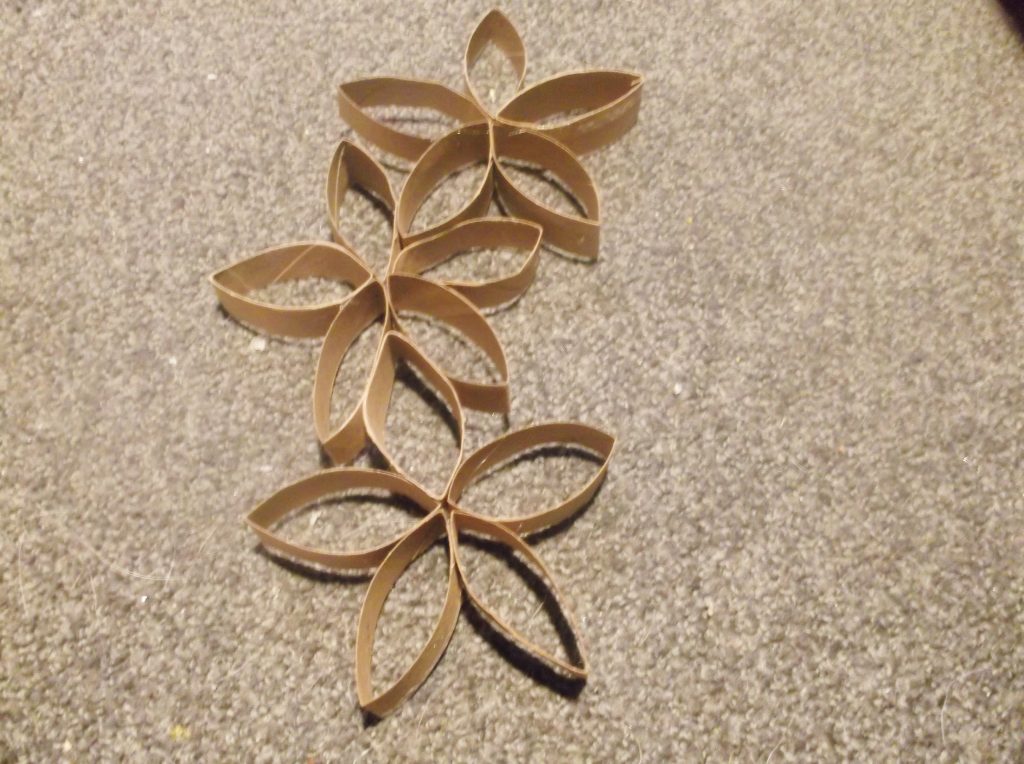 Now line up 10 of your flowers into the best circle that you can make and hot glue them together. Then take your six remaining flowers and begin to glue them on top of the circle wreath for an added full effect.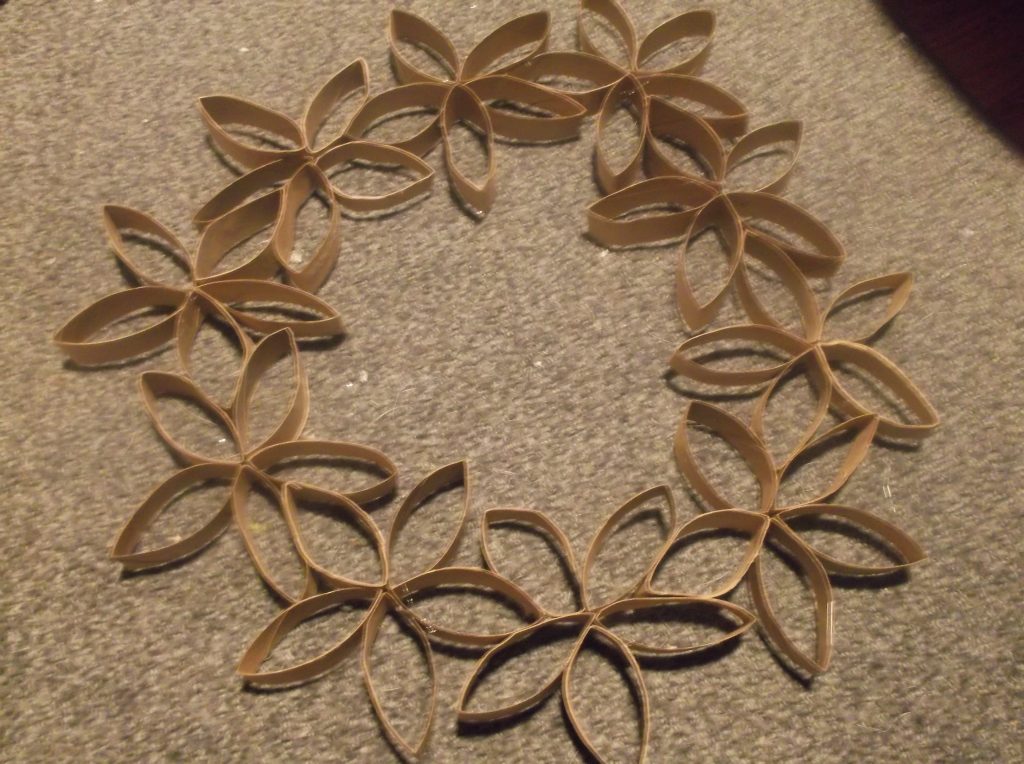 Now you can paint your wreath green! I have two suggestions at this point. Spray paint is the easiest to use if you plan to paint your wreath after creating it. If you want to use acrylic paint I recommend painting your tubes before you have start to glue them! Let dry completely.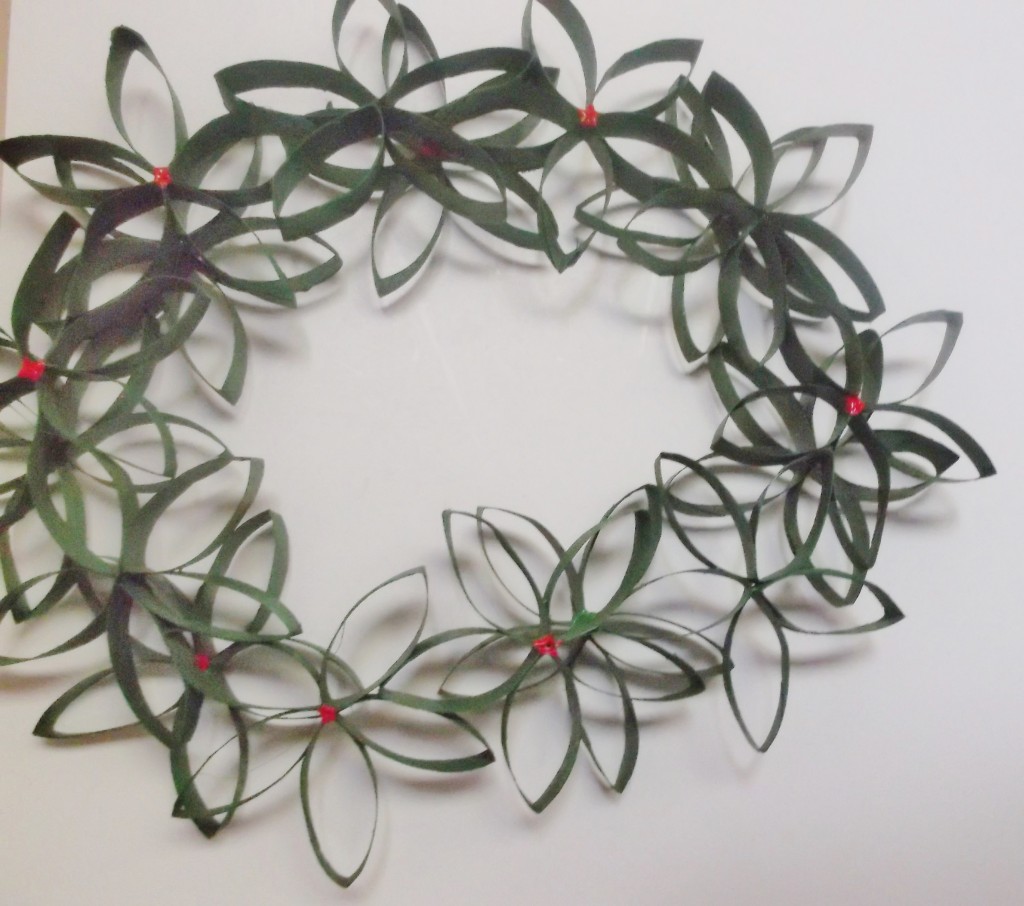 You're almost done! Just a few last finishing touches! Take red puffy paint and dab a dot in the middle of some of your flowers, not all of them. If you really want to spruce it up you can glue on tiny red pom pom balls instead! Once that is dry you are ready to hang it up! If you don't have a wreath hanger you can tie some twine around it and hang it, or just prop it up on your mantel!