Paint Chip Pumpkins – Easy Fall Craft for Kids & Classrooms
This post may contain affiliate links, view our disclosure policy for details.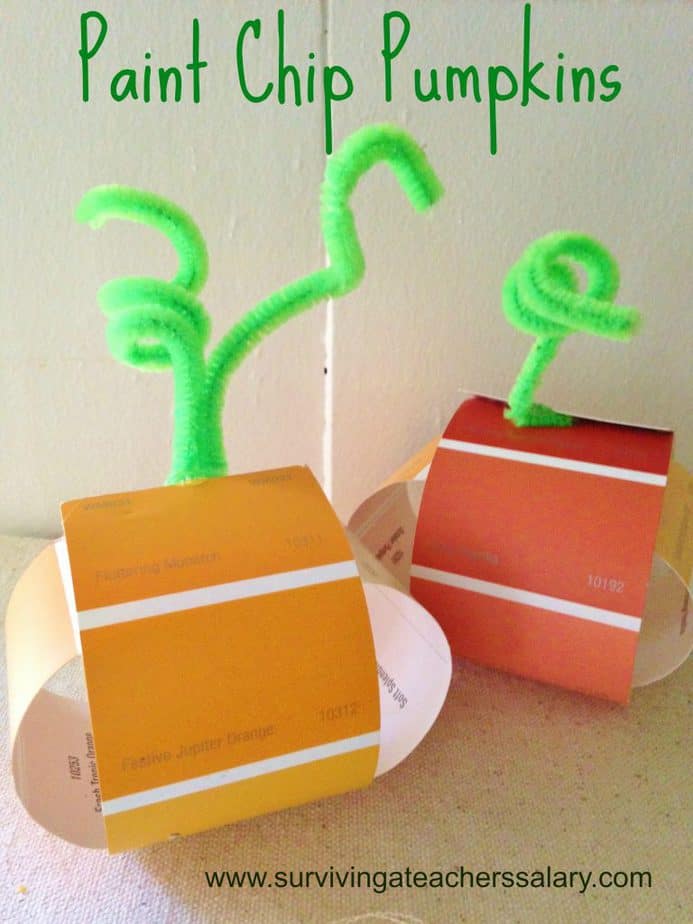 There are SO many fun things you can do with paint chips and if you need a classroom / school sized amount I've always found great luck with managers handing me big packs of colors! Check out this fall craft of paint chip pumpkins!
Supplies Needed:
assorted orange paint chips
glue or tape
scissors
green pipe cleaners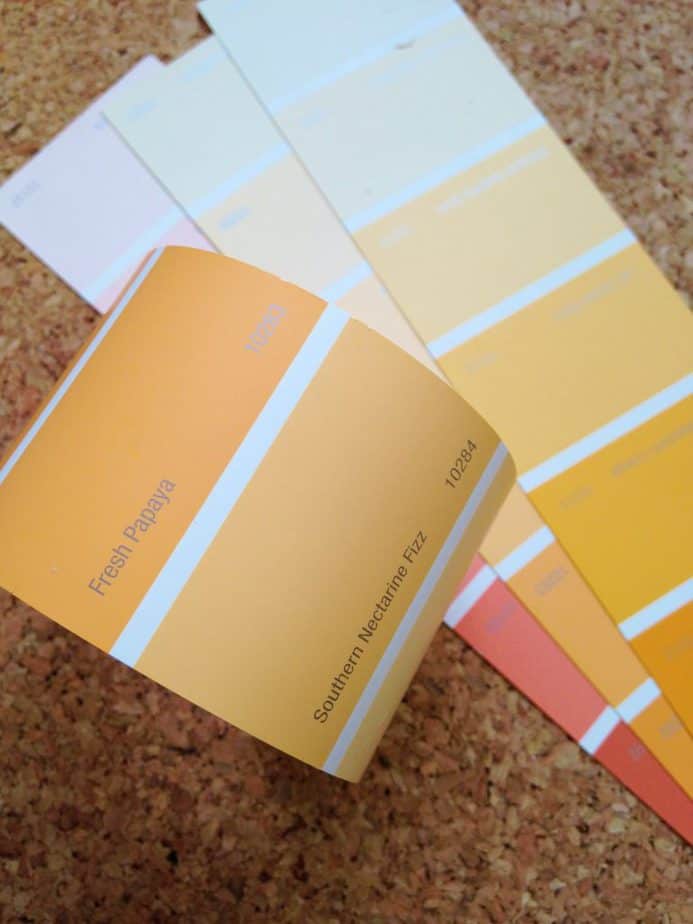 Paint Chip Pumpkin Directions:
1. Begin by creating a loop with one paint chip. Secure the ends with glue or tape.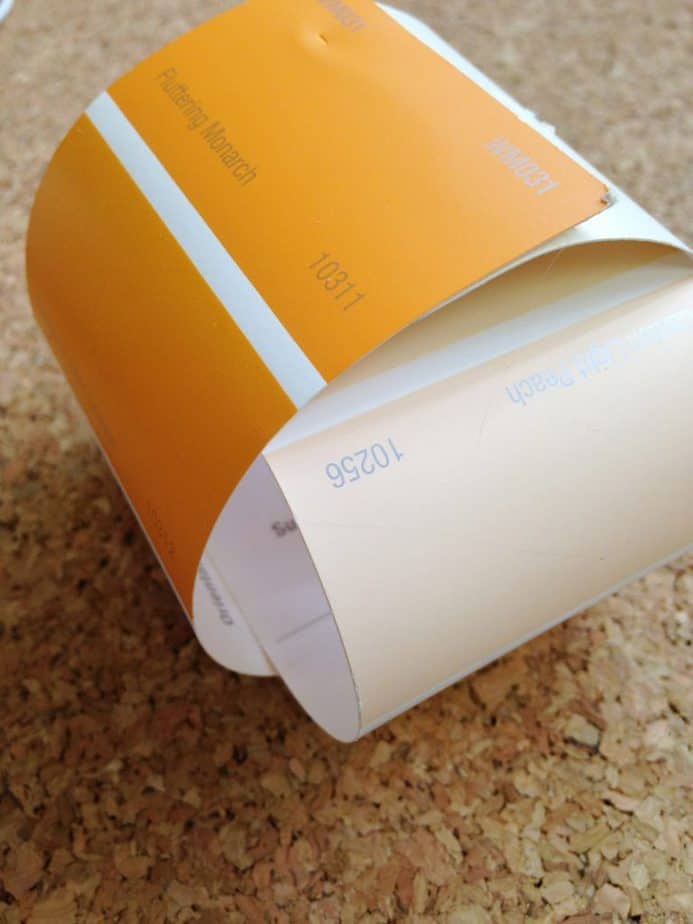 2. Create a second loop with another paint chip folding it into the previous loop.
3. Now it's time to add the stem! Snip the green pipe cleaner to the length desired. Add glue (or tape) and press it to the top of the paint chip pumpkin.
4. Add another green stem pipe cleaner if you want and twist them so they are curling up your finger to form a vine.
That's it! This is a simple craft perfect for helping develop fine motor skills and great for ages preschool on up. Have your class make a whole pumpkin patch to decorate your room with!