The Fastest RC Muscle Cars We've Ever Seen
This post may contain affiliate links, view our disclosure policy for details.
This post is compensated as part of the Toy State Test Drive Ambassador Program – all opinions are my own.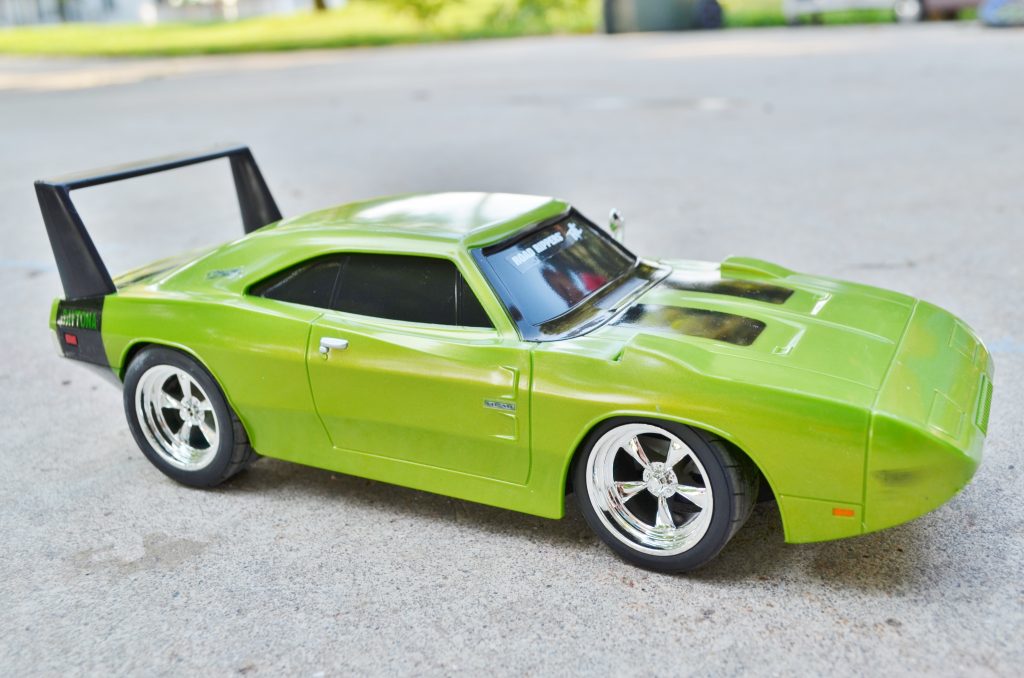 Not only are these RC Road Rippers Muscle Cars SWEET looking but you would not believe how incredibly FAST they are! I can hardly believe the speed that these toys have them! I have two boys so trust me – we've had a LOT of RC cars in the past – both cheaps ones and expensive custom ones – and NOTHING we've ever had is as fast as this RC Muscle Car is! In fact it's SO fast that VERY frequently my son is able to get this thing airborne as he maneuvers it around our driveway!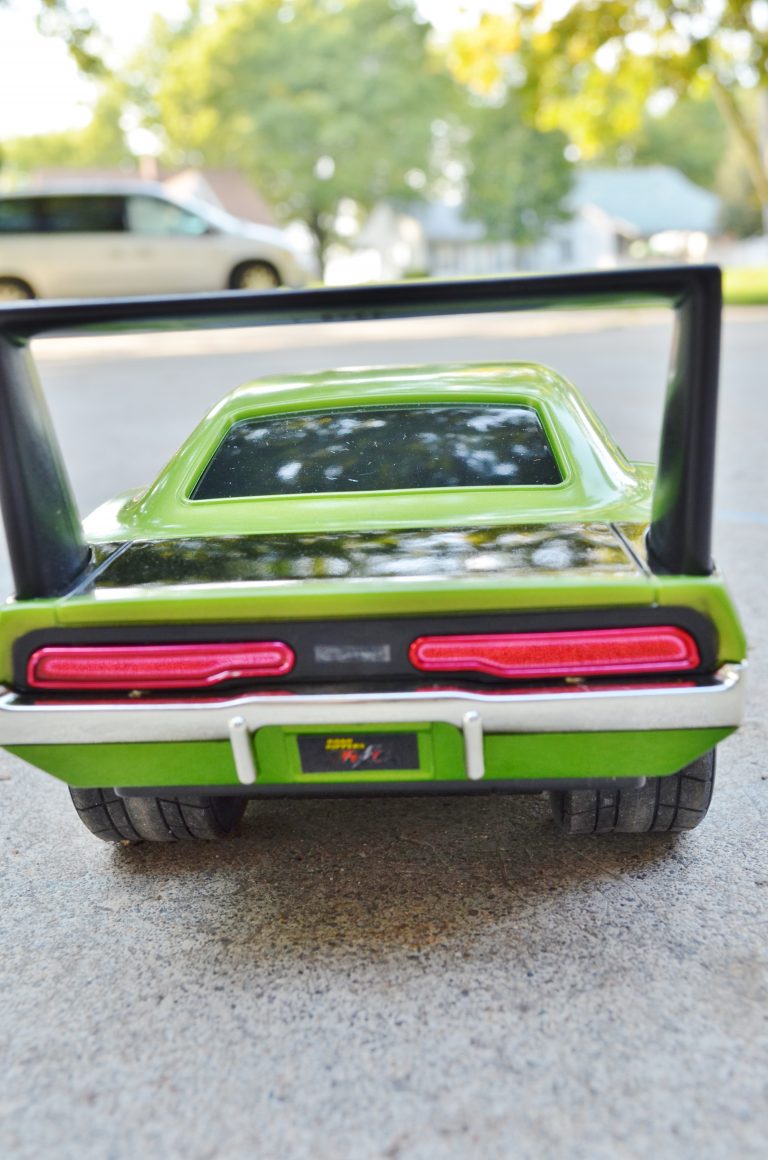 We my son and I both pulled this sweet looking car out of the box we received we both were really impressed with how awesome it looked! If we could whistle (no, I still can't whistle!!) we sure would have! I could hardly believe it was a kid's toy – that's how cool it looked. It's pretty sturdy but it geared for kids ages 7+ so I don't recommend letting a toddler pound on it too much! But my son has certainly steered it into quite a few walls and objects and it's held up so far!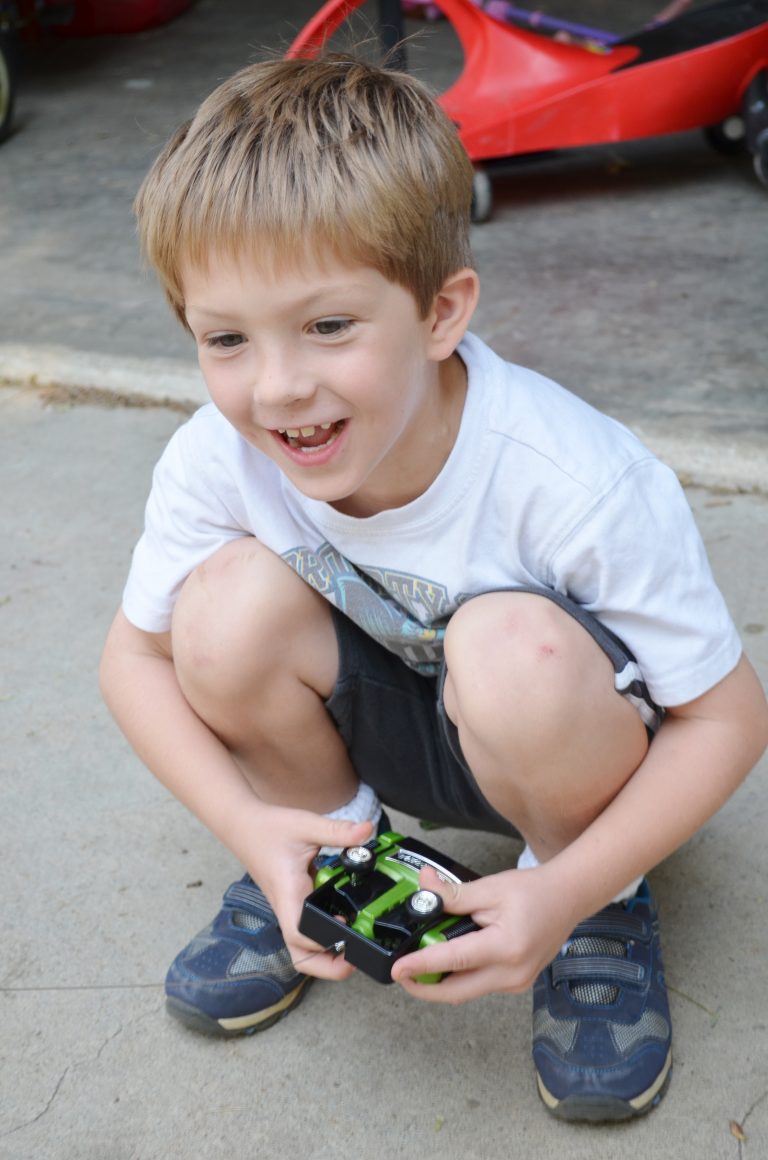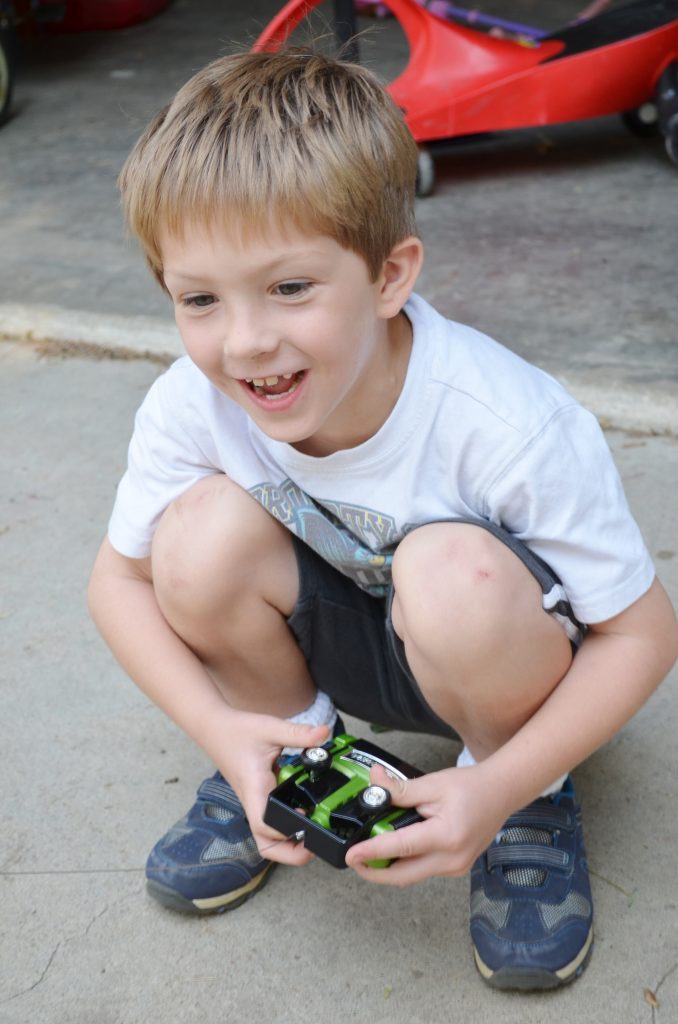 This "need for speed" car definitely suits my son! The speed and looks of the toy provided a huge wow factor for us and has definitely made this model rise to our #1 RC list for boys toys! You can find more RC Road Rippers here.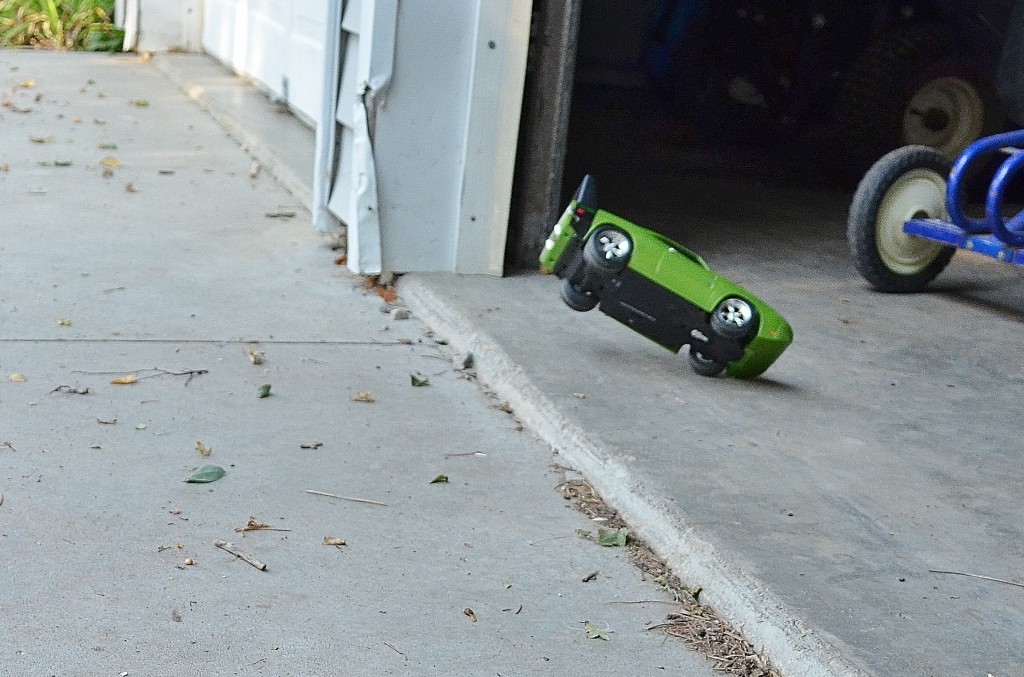 Our garage has a little "step up" and check out the tricks this Muscle Car does as it just about literally flies into our garage! It is SO stinking fast that the small "step up" into our garage literally launches it and sends it flying inside. Pretty sweet huh? Especially for a kid who loves trick stunts and dare-devilish actions!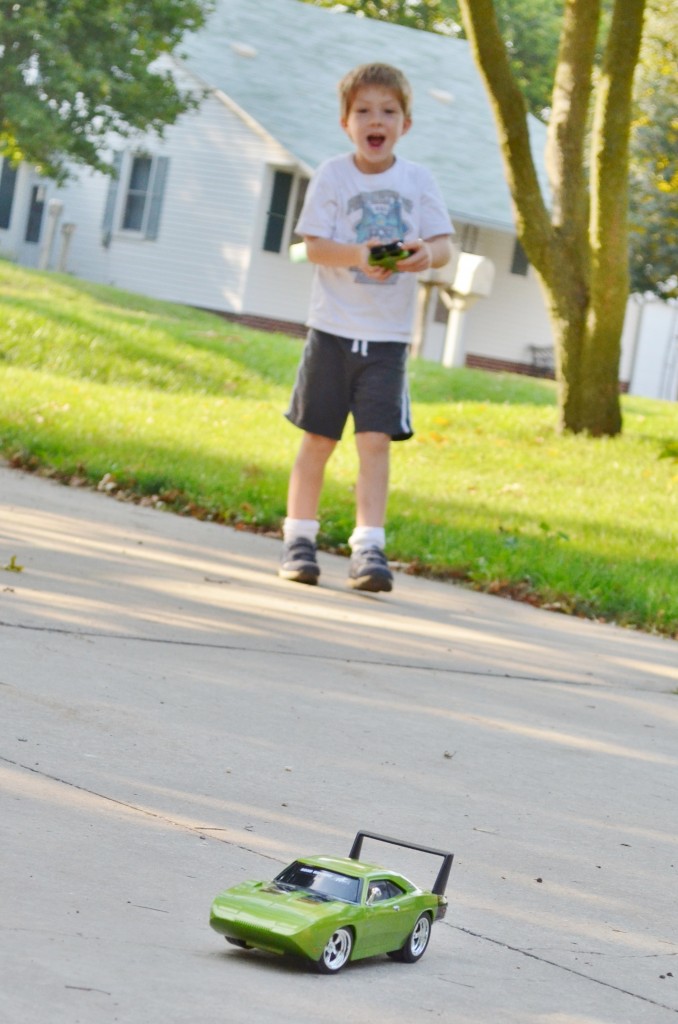 If you're buying gifts for a boy anytime soon – you NEED to check out this RC Muscle Car Road Rippers by Toy State – you won't be disappointed! My kids are constantly sneaking this out to the driveway to play with. They've built all sorts of obstacle courses for it – and they even race it towards people to see if they can jump over it in time! It's a REALLY sweet car for your kids ages 7+!!