A special thank you to DreamWorks for providing us with this mystery box of Trolls toys for our unboxing video! Catch DreamWorks Trolls: The Beat Goes On! Season 4 on NETFLIX NOW!!! #DWTrollsTV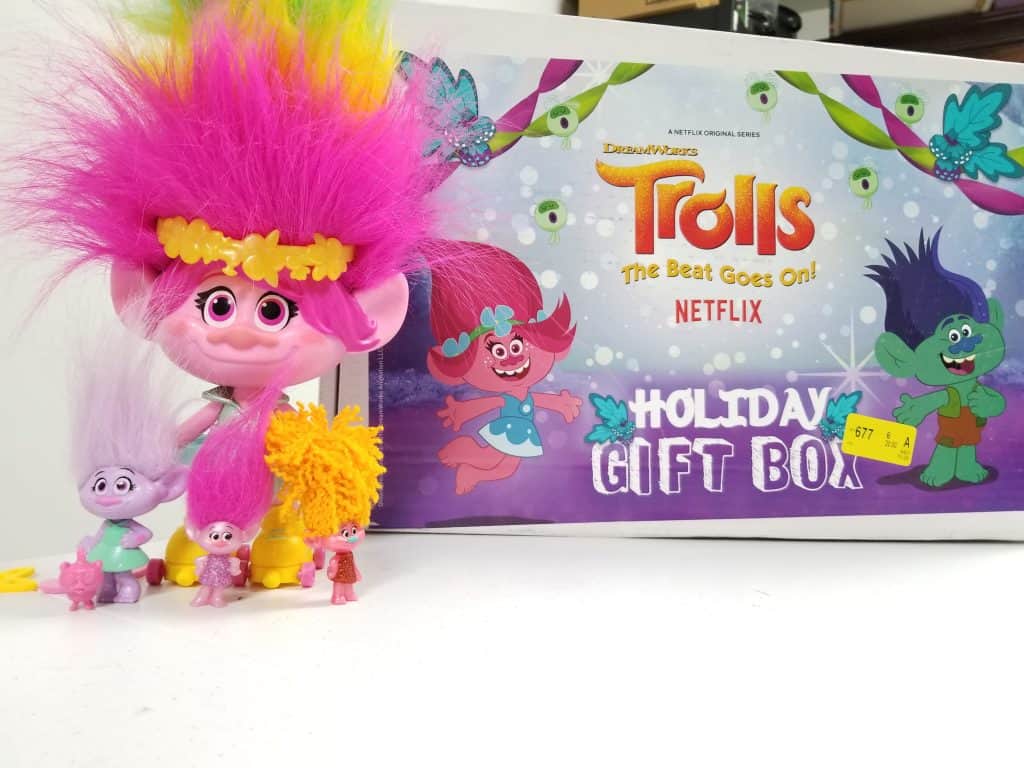 This week is my daughter's birthday AND we're celebrating with this fun Trolls box that DreamWorks sent us! Trolls: The Beat Goes On! Season 4 is NOW ON NETFLIX! My daughter is obsessed with Trolls – and even my oldest son collects vintage Trolls dolls! You can watch our unboxing video below to see how the kids reacted to unboxing our Trolls mystery box and blind bags! Inside we received:
Party Hair Poppy Doll
Trolls Blind Bags
Trolls Collectibles
Personalized Trolls book by Penwizard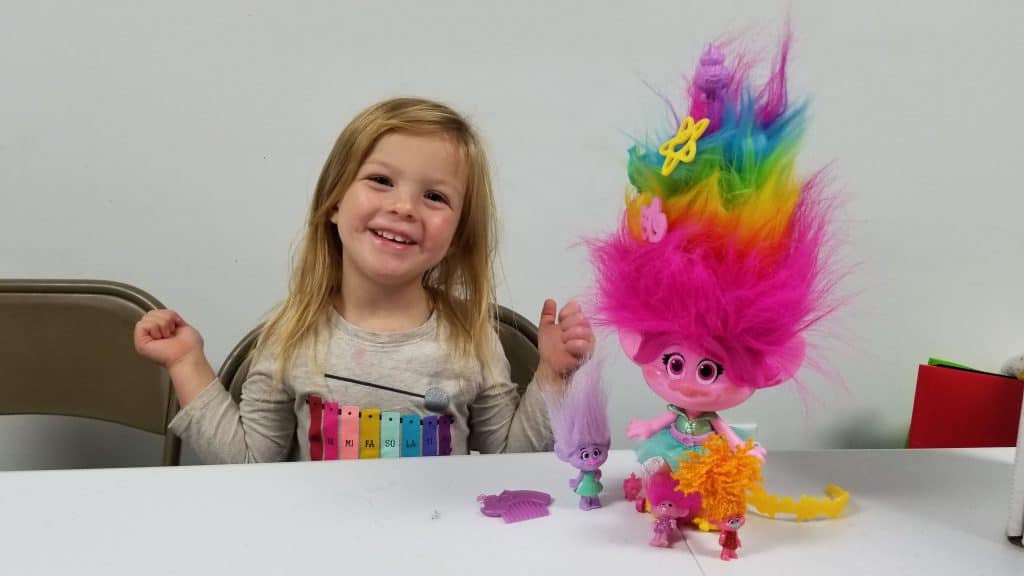 So this Trolls Party Hair Poppy Doll is SO ADORABLE! It's exactly what my daughter would have picked up in a toy aisle. Poppy's hair can be decorated with included tiara, comb, and felt glitter shapes. Plus you can push the top of her her down and pull it back up again to create your own Troll-tastic hair styles! She also "skates" and sings too! My kids are obsessed with blind bags too so they were excited to open up a few Trolls blind bags!
More Details on the Personalized Trolls Children's Book by Penwizard: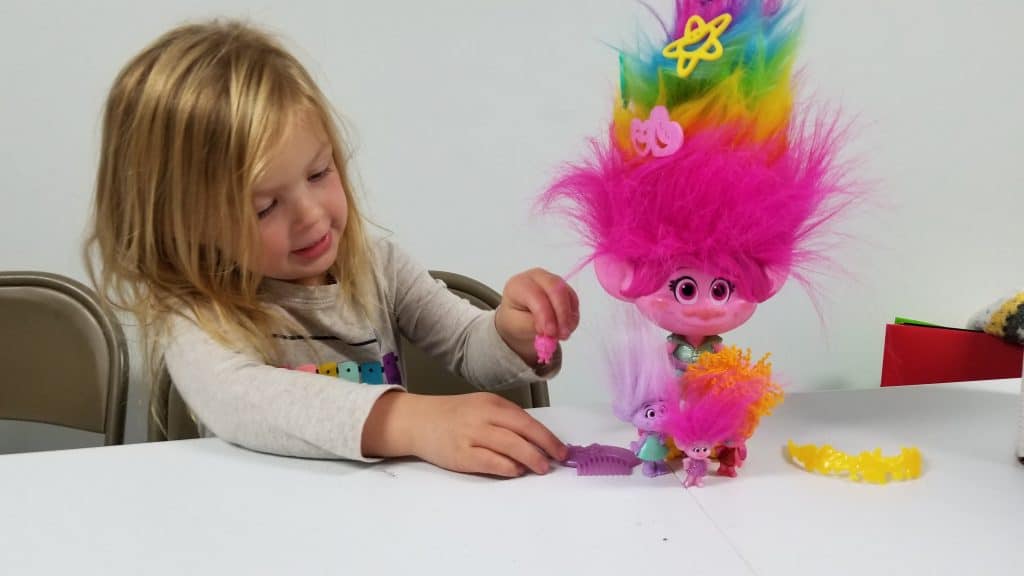 In your personalized DreamWorks Trolls book your child is the star of the show! Your child will join Poppy in Troll Village for a birthday celebration! The book is customized with your child's name, sparkles with glitter, available in softback or hardback, and includes 30 full color pages!
What We LOVE: YOU get to create your child's very own Trolls character! Does your child have brown hair and glasses? Or does she want to show her inner purple and glittery side? With a range of skin tones, hair colors, and more, it's entirely up to you!
---
A Closer Look at the Trolls Blind Bags We Received: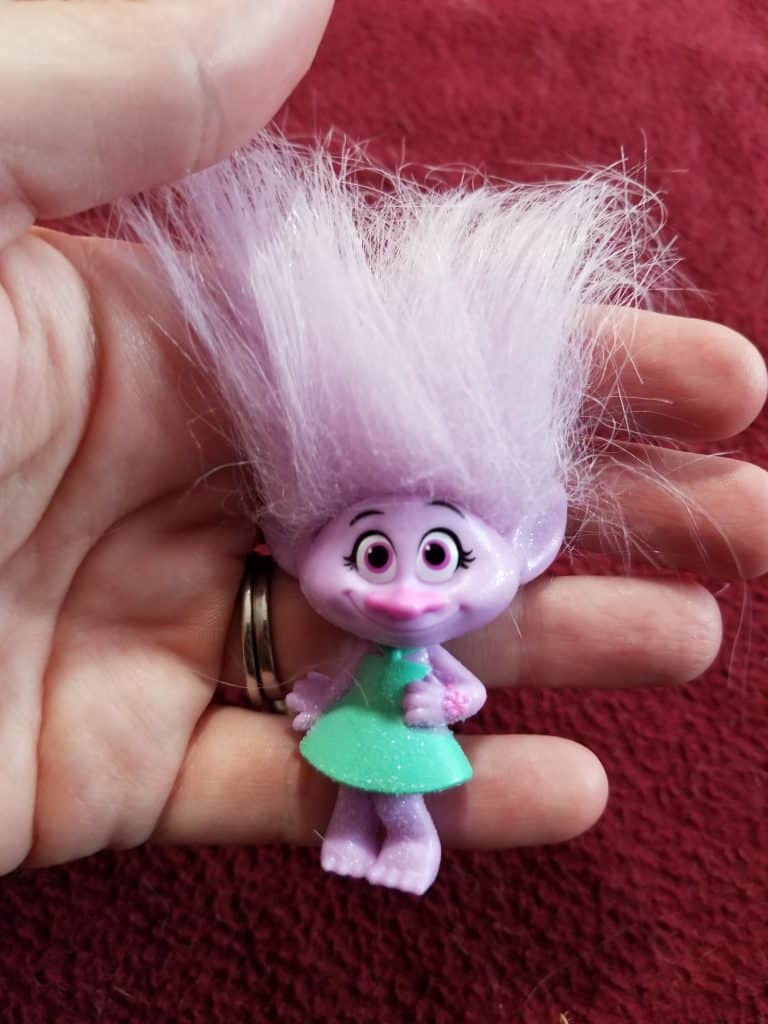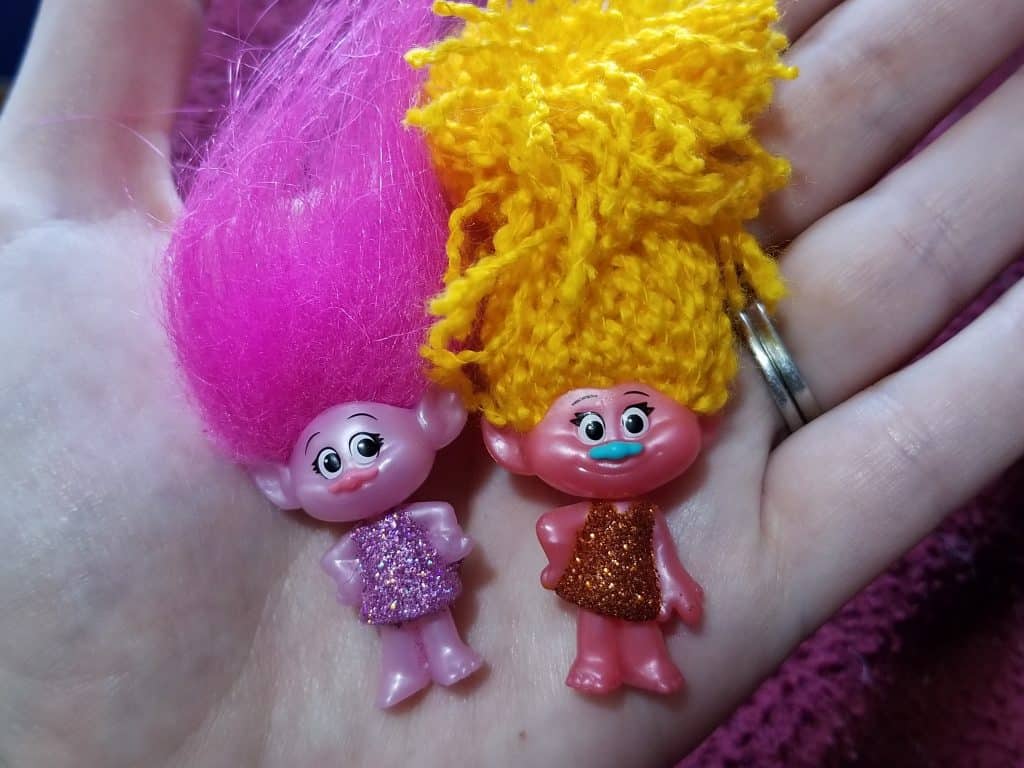 The photo with the 2 small Trolls dolls is what we received in our Trolls Blind Bags! The photo above that is a close up of our Trolls Collectible Doll that we found in our box from DreamWorks! Each blind bag has a photo identification guide so you can keep track of which Trolls dolls you have.
More Details on  Trolls the Experience: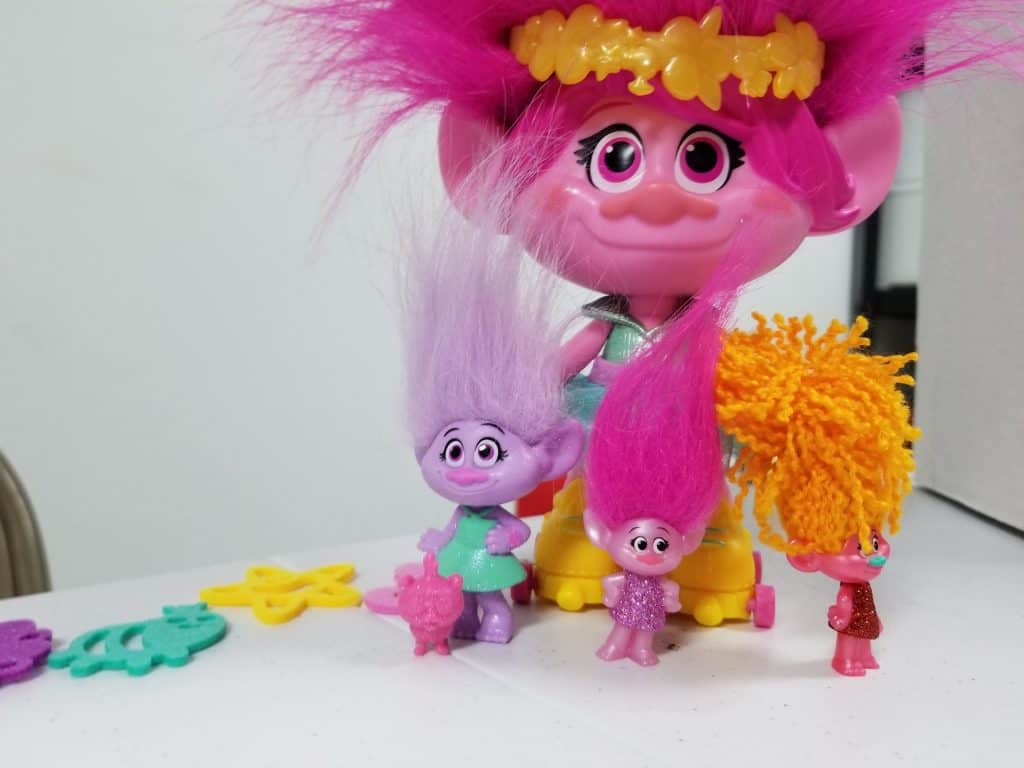 DreamWorks Trolls the Experience is a new interactive experience coming to New York City! It's Poppy's Best Day EVER! Kids can turn themselves into a troll and even eat at the Cupcakes & Rainbows cafe! Check their website for more photos, details and Troll-tastic fun! If you're going to be anywhere near NYC this is the place kid's dreams are made of! This immersive interactive experience will be one they don't forget!