Decorating Leaves on Pumpkins Activity
This post may contain affiliate links, view our disclosure policy for details.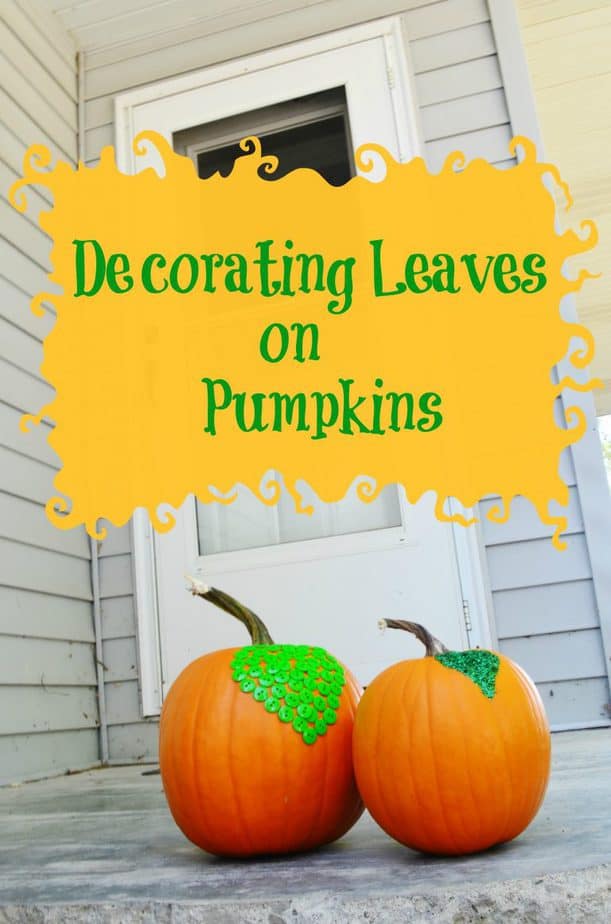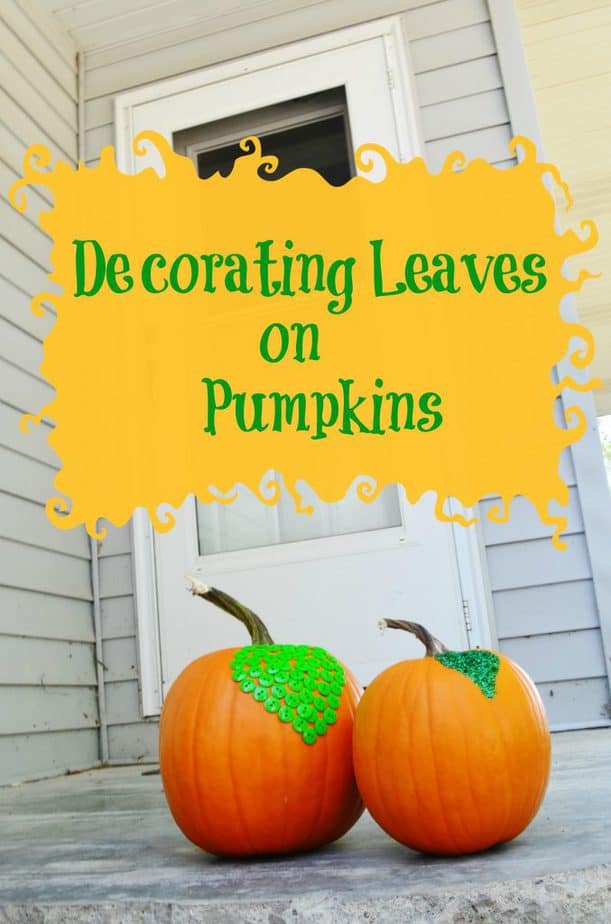 Every time fall comes around I feel the desperate need to hoard pumpkins……please tell me I'm not alone! I LOVE the fall and Halloween season but we've done the painting pumpkins thing with our kids a lot and I've been looking for other ideas to try with them! (Check out our pirate pumpkin we made several years ago!)
Last year I spent the season experimenting with melting crayons on pumpkins (you can see my black ones here and my colorful ones here!) which were a blast so this year I thought I would focus on the pumpkin leaves – because let's face it – unless you grow your own pumpkins it's just something that kids don't have the opportunity to see often. By the time you make it to the pumpkin farm the vines and leaves are cleaned up and gone. Not to mention that when the vines/leaves ARE all in place they are pretty spiky!
Here are a few ideas to showcase "leaves" on pumpkins that your kids can help you create: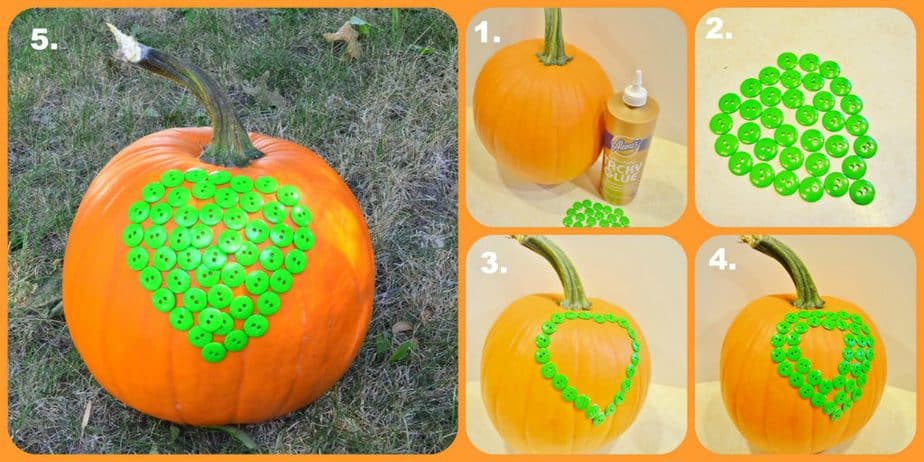 5 Easy Steps to Decorate Your Pumpkin with Buttons:
1. Collect 1 pumpkin, Tacky Glue, and green buttons
2. Lay out your buttons in the shape you desire.
3. Begin glueing the buttons onto the pumpkin.
4. Work from the outside in and keep adding buttons.
5. Voila! You're done!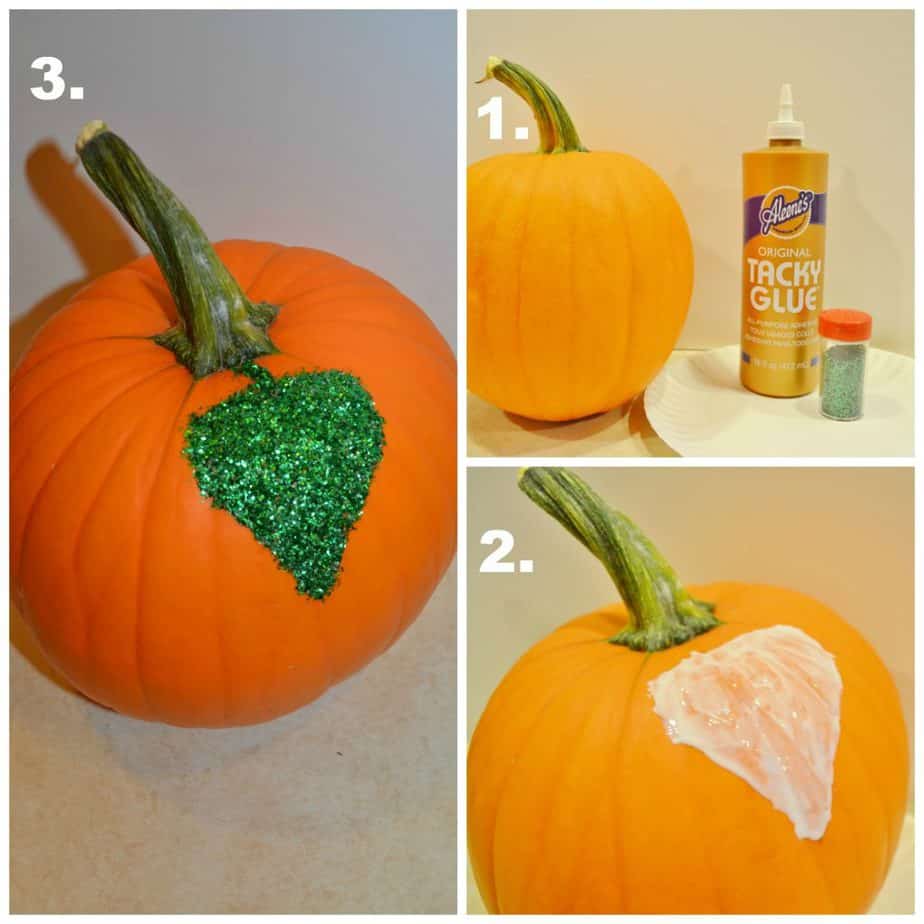 4 Easy Steps to Decorate Your Pumpkin with Glitter:
1. Collect one pumpkin, Tacky Glue, a paper plate and green glitter.
2. Place the pumpkin on the paper plate.
3. Rub Tacky Glue onto the pumpkin with your finger in the shape of a leaf.
4.  Sprinkle on glitter until "glue leaf" is covered!
A Few More Fall Ideas:
Of course there's always painting! Acrylics looks the best although with small children you might want washable!

Mod Podge REAL leaves or tissue paper leaves!
Markers and Paint Markers are always fun.
Stencils and Spray Paint
Pom Pom Balls make a great Sensory Activity!
Pumpkin Seeds – you can use Tacky Glue or spray paint them green and then apply them!