Where to Keep Wet Ones Wipes Handy for Everyone
This post may contain affiliate links, view our disclosure policy for details.
Disclosure: This post has been compensated as part of a campaign with Wet Ones and as part of the Mom It Forward Blogger Network. All opinions are my own.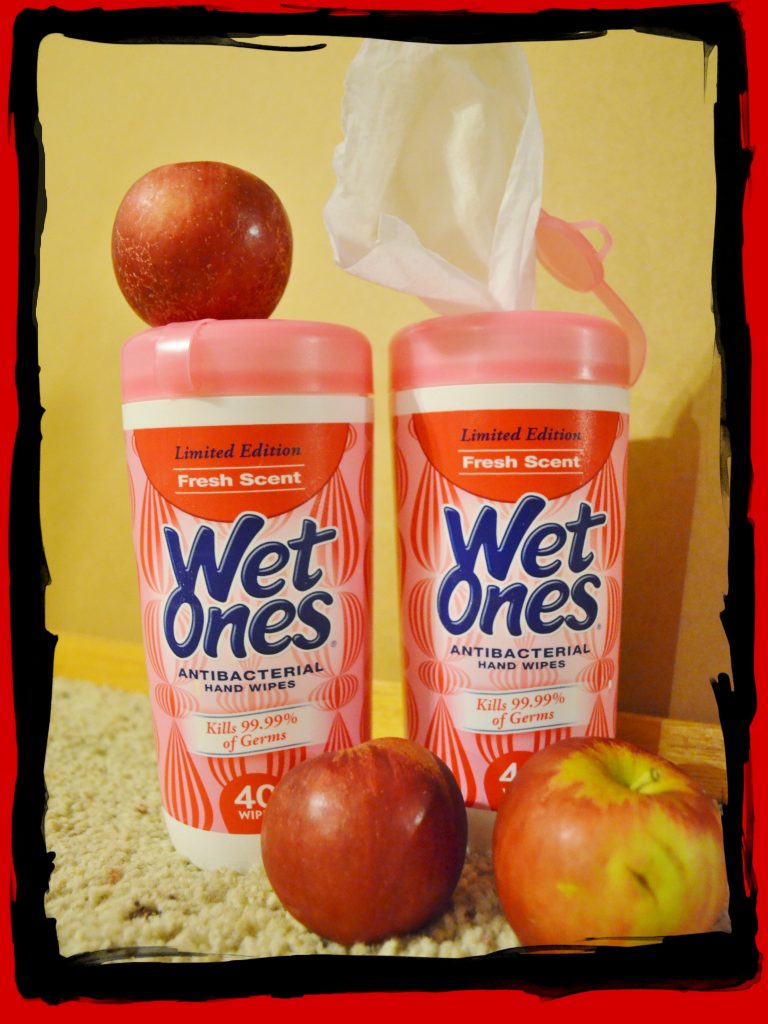 Can I hear a HOORAY for the back to school season kicking off with a bang?! And by a bang unfortunately I have to include that it seems sicknesses are ALREADY going around! How insane is that?! I feel like we just got started and already it seems kids are dropping like flies! Just yesterday my son was home sick as strep throat is flying through our school hallways! Antibacterial hand wipes are no joke to mess around with during this time and I make sure we always have plenty handy – not just for me but for the kids too! I can't be there at school to remind them to wash their hands and stay protected from germs but I CAN send Wet Ones wipes in their backpacks and the little Wet Ones travel sizes in their lunchboxes to clean their hands with! Thankfully my kids love "cleaning" with wipes so I have no problems if they want to scrub their school desks and lunchboxes extra during the day! Besides Wet Ones kill 99.99% of germs, are hypoallergenic, and even have aloe and lanolin in it so your kiddos hands don't dry out!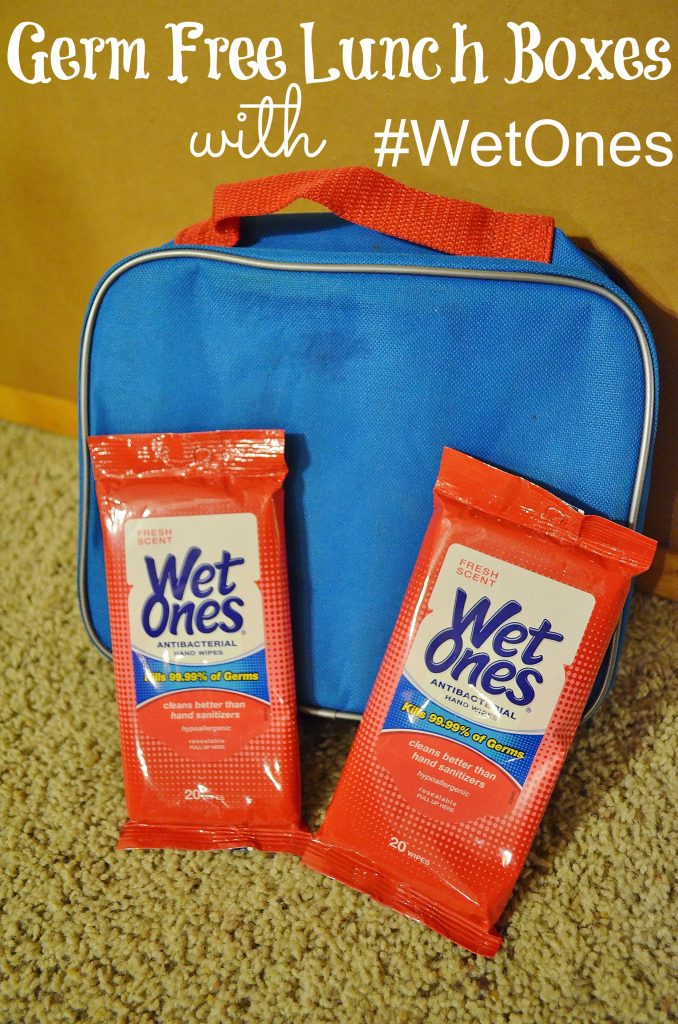 These Wet Ones Wipes are also great for your classrooms that do a lot of hands on projects! I know many classrooms have one sink (if they're lucky!) for a whole classroom full of kids. Whether it's our kinders painting projects or recently our middle school kids creating paper mache volcanoes there are bound to be bigger messes in a classroom than one sink can contain at a time! Our school is VERY hands on with it's projects from kinders through 8th grade so sticky dirty hands are quite common to find! Just recently the 3rd and 4th grade classes spent two weeks outdoors catching and labeling hundreds of insects that were found around the school property. And yep – you guessed it – some of those insects inadvertently became squished in the process – ew!
Places to keep Antibacterial Wipes at School:
Backpacks
Lunchboxes
Teacher's Desk
Art Room
Locker Room
School/Nurses Office
Cafeteria
Bathrooms
Buses
The back to school season for us is more than just being at school – it also means unwinding when the kids come home! After long days of working hard in the beginning of the school year and trying to settle into a routine we spend a LOT of time outdoors after school catching bugs, playing with our animals, working in the garden, or out biking! Pretty much when my kids walk in the door (if they even make it inside!) bookbags go flying and little feet go running outside. And having two boys I can guarantee you they've come in contact with everything from squished bugs, rotten veggies from the garden, animal messes, and more! That's the times when it's super handy to have a canister of Wet Ones wipes with me – especially being almost 8 months pregnant and not wanting to make additional trips indoors! You can see in the background a few of our chickens which the kids love catching, but we also have a rabbit, a pig, and cats and a dog too that provide all sorts of lovely messes for the kids! And I can't tell you how gross it is to accidentally stick your fingers into a rotten tomato which happens at least once a week around here in my veggie garden!
I know many moms like to wipe down shopping carts and keep Wet Ones wipes handy when heading to the playground too! Another VERY vital place we bring our wipes is fishing! There's a pond down the road that we fished at almost every day in the summer and now as often as we can and I love having the antibacterial wipes handy for our "on the go" family to wipe the slimy fish stuff off of the kids hands! (and my own!)
Places to keep Antibacterial Wipes on the GO:
Car Cup Holders (perfect sized!)
Diaper bags
Glove boxes
Purses

Lastly, although soap and water are more easily accessible at home we still use antibacterial wipes to help keep germs at bay in our house! In just a few weeks we will be bringing home our baby girl so I've already got her nursery and diaper bag stocked with Wet Ones wipes to wipe down changing table areas and any other unfortunate messes that may find it's way onto the walls or floors! With my son's recent illness we've made it a habit to walk through the house with antibacterial wipes and wipe down all doorknobs, faucet handles, fridge handles, etc.
Places to keep Antibacterial Wipes at Home:
In the nursery!
Garage Workshops
Bathrooms
School/Art Areas
 SO when you hear about the sickies going around at school (or really any time of year is good!) consider grabbing an extra canister of Wet Ones antibacterial wipes and sending it to school with your kiddo for their classroom! Not only will the teacher appreciate it but you'll be helping out your child too! It's an inexpensive and thoughtful gift to a teacher to help keep the germs and sticky hands at bay!