Perfectly Ghoulish Haunted Mansion Gift Ideas for Foolish Mortals
This post may contain affiliate links, view our disclosure policy for details.
We've all seen the stretching room paintings in Disney World's Haunted Kingdom located in Magic Kingdom, but these delightfully haunted gifts below are uniquely perfect gift ideas for Haunted Mansion fans.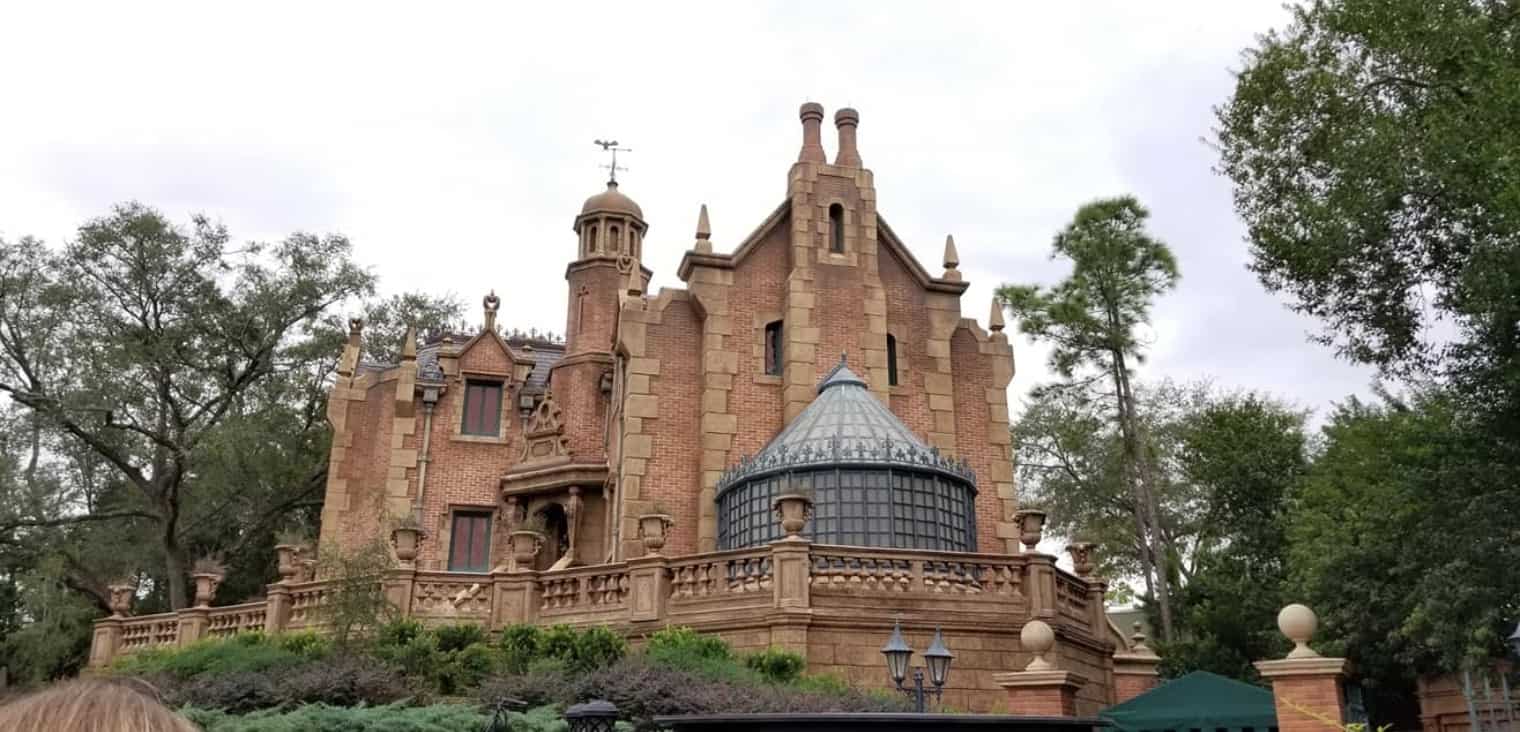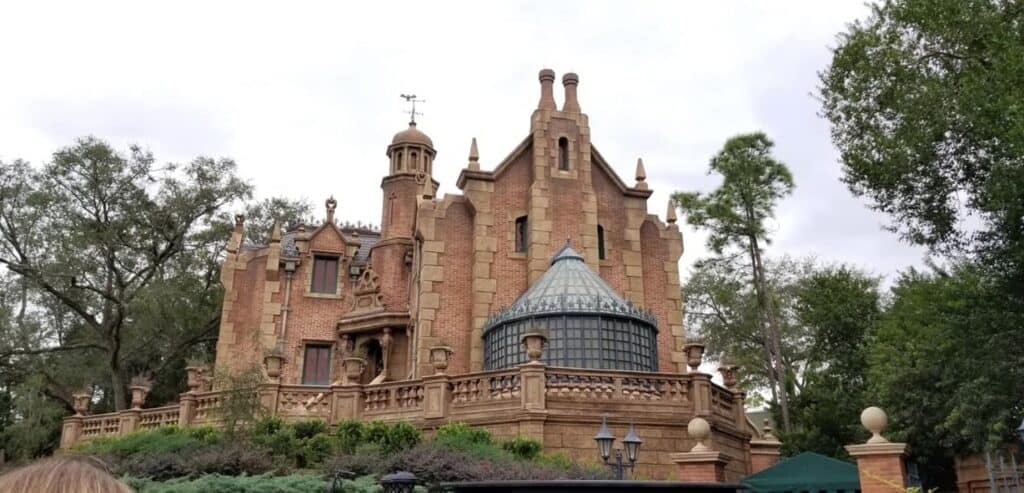 But first, the actual Haunted Mansion Ride is an amazing (and expensive!) feat of technology. Below are some incredible fun facts about Disney's Haunted Mansion ride. (Want to learn more history behind the Pirates of the Caribbean ride? Click here!)
Scroll straight down to the bottom for our Haunted Mansion gift ideas!
11 Fun Facts About Disney's Haunted Mansion:
160 Doom Buggies move through the mansion's haunted halls at approximately 1.5 miles per hour.

The voice of the Ghost Host, Paul Frees, is also the voice of the Pillsbury Doughboy!

The famous hitchhiking ghosts are named Phineas, Ezra and Gus.

At one time live actors dressed in knights armor would actually jump out and scare people on the ride.

The original attraction in Disneyland cost about $7 million, which would be around $45 million today.

The Haunted Mansion is the only attraction located in four different lands in four different Disney Parks.

The Haunted Mansion was originally meant to be a walk-through attraction. It was also considered to be a boat ride attraction.

At least 3 classic Hidden Mickey's can be viewed from riding in your Doom Buggy.

The Disneyland Haunted Mansion house was actually inspired from a real house – the Shipley-Lydecker House in Baltimore.

The ceiling actually goes up in the "stretching room" at Walt Disney World, but in Disneyland you're on an elevator and actually moving down.

The large organ in the Disneyland Haunted Mansion is the same organ filmed in 20 Thousand Leagues Under the Sea.
Lawn Decor:
Share your love of Haunted Mansion with the world!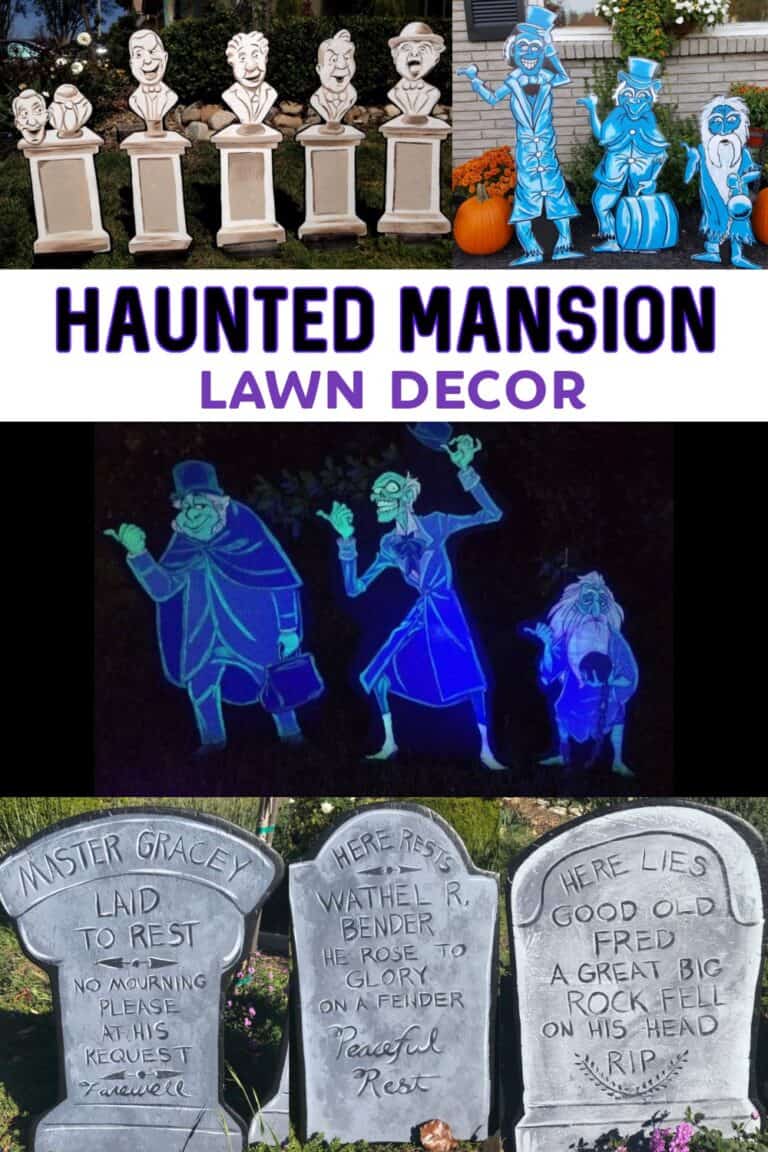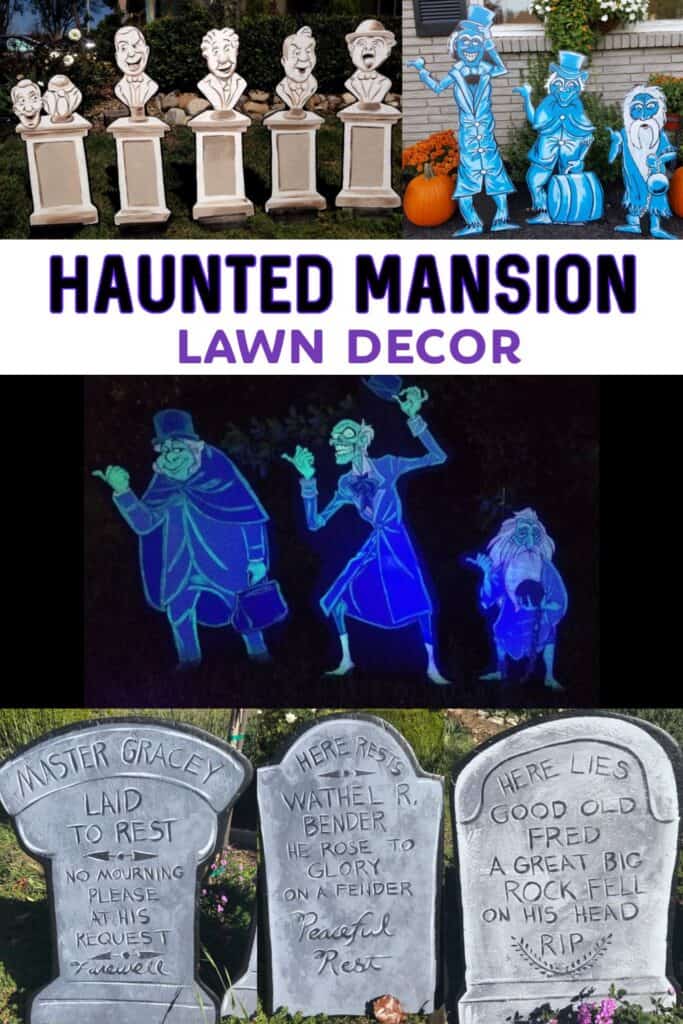 1.Haunted Mansion Busts Lawn Display
2. Hitchhiking Ghosts Lawn Display
3. Hitchihiking Ghosts (for black light!)
4. Haunted Mansion Headstones
Soaps & Decor:
These thoughtful gift ideas make great hostess gifts….er – ghost host gifts!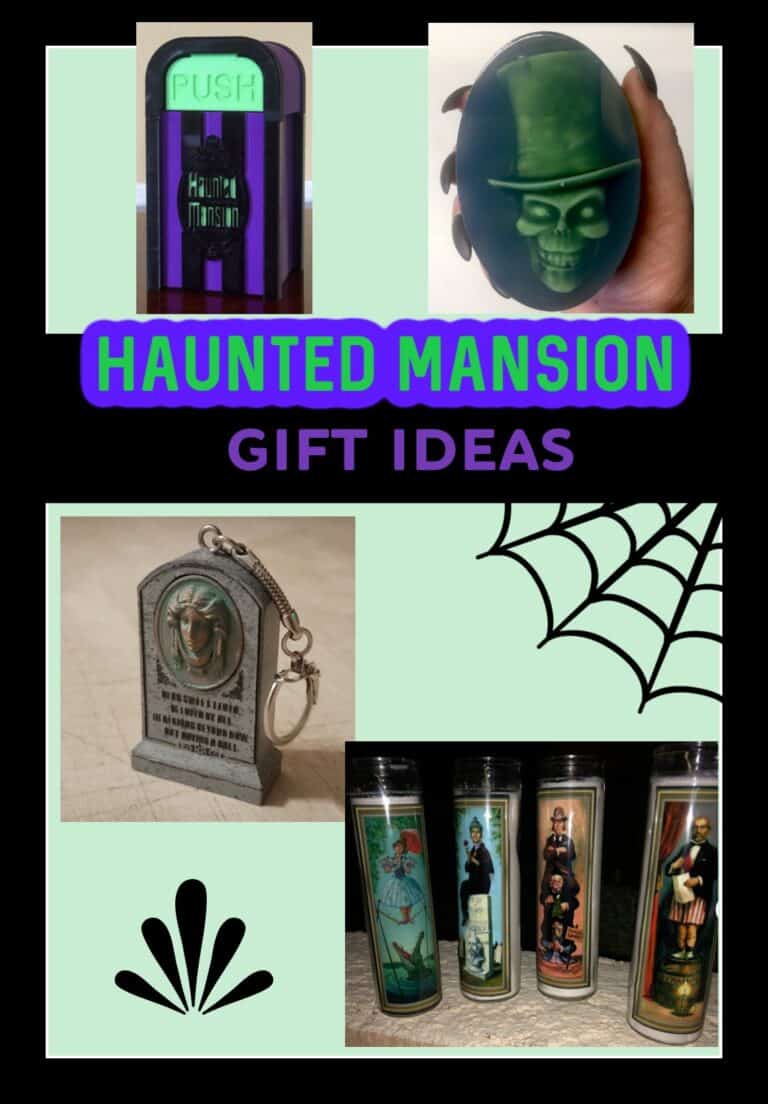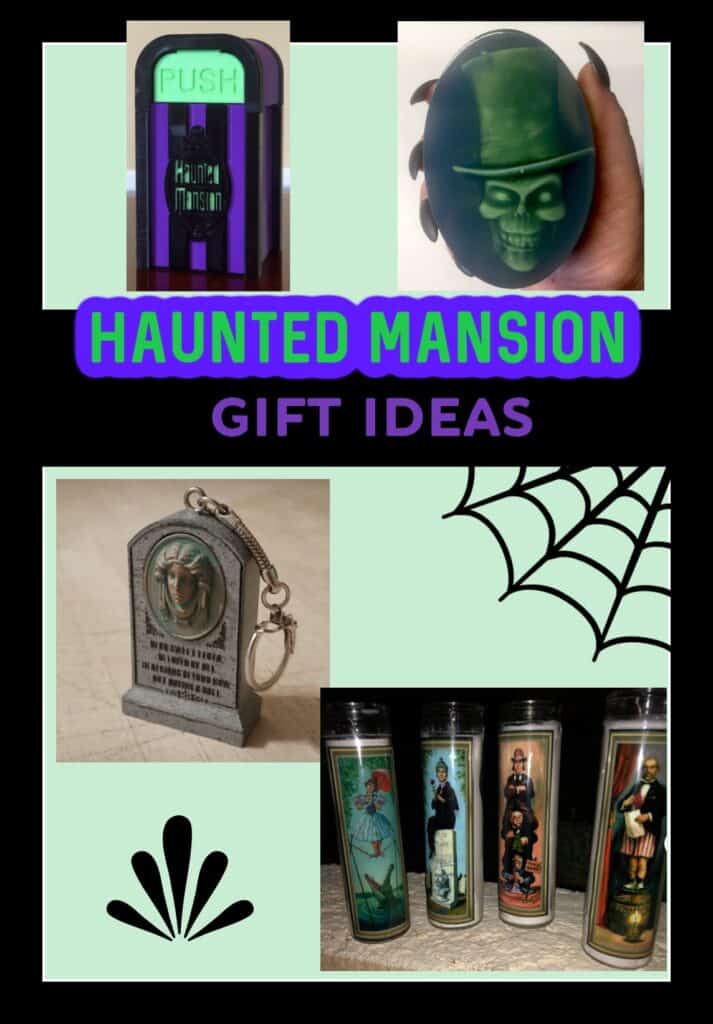 1.Haunted Mansion Sign Glow in the Dark Soap
2. Hatbox Ghost Soap
3. Stretching Portraits Candle Set
4. Madam Leota Tombstone Keychain
5. Welcome Foolish Mortals Doormat
6. Haunted Mansion Desktop Trash Can
Holiday Gifts:
Disney ornaments are a great way to keep the memories alive from holiday to holiday!
1.Vintage Poster Ornament
2. Stretching Room Ornaments
3. Madame Leota Head Ornament
Specialty Drink Accessories:
Mmmmm – reminisce over your favorite park ride memories over a hot cup of tea or coffee!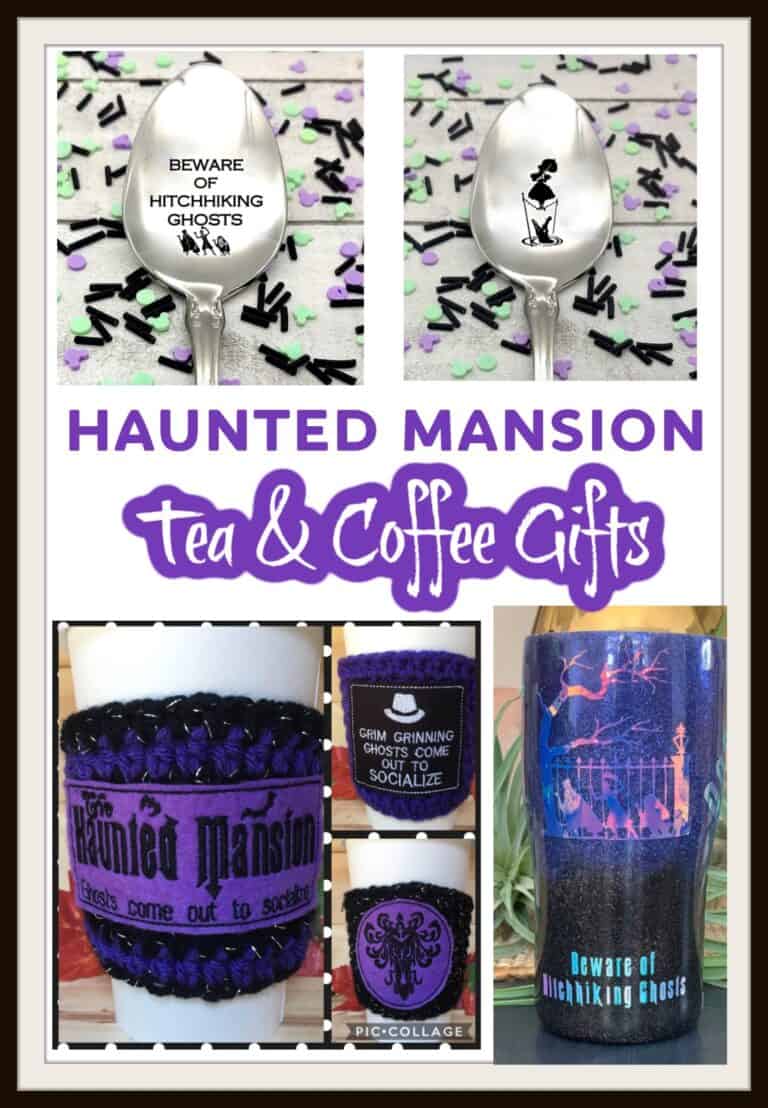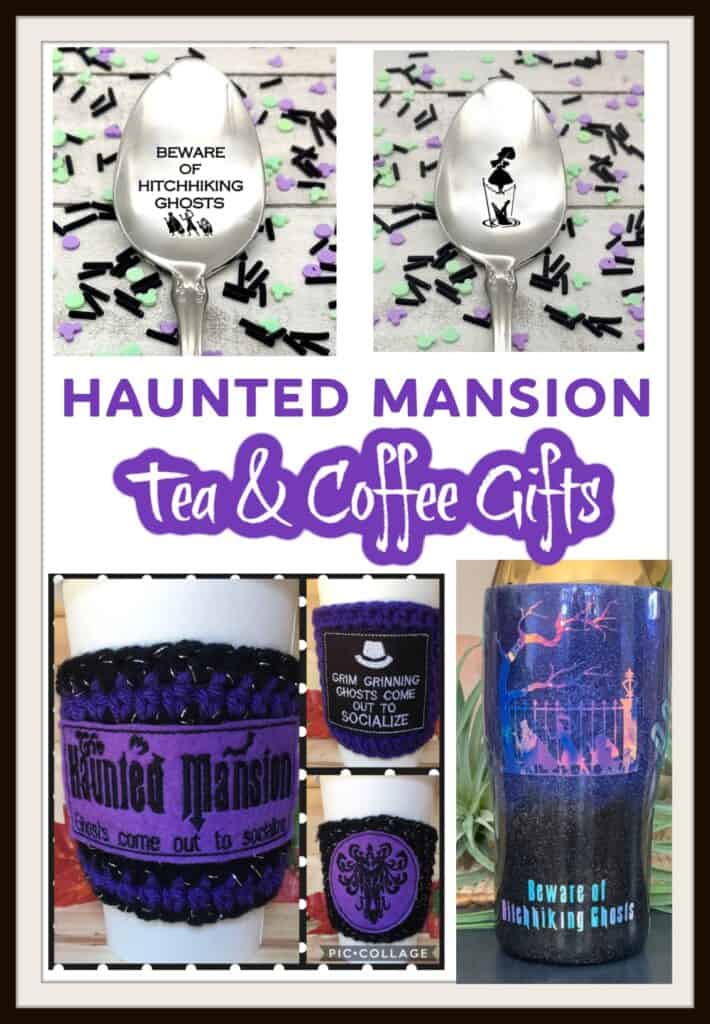 1.Haunted Mansion Coffee Cozy 
2. Hitchhiking Ghost Glitter Tumbler 
3. Hitchhiking Tea Spoon 
4. Tight Rope Walker Tea Spoon
Puzzles & Games:
Puzzles are the best way to dive into your Haunted Mansion memories at home!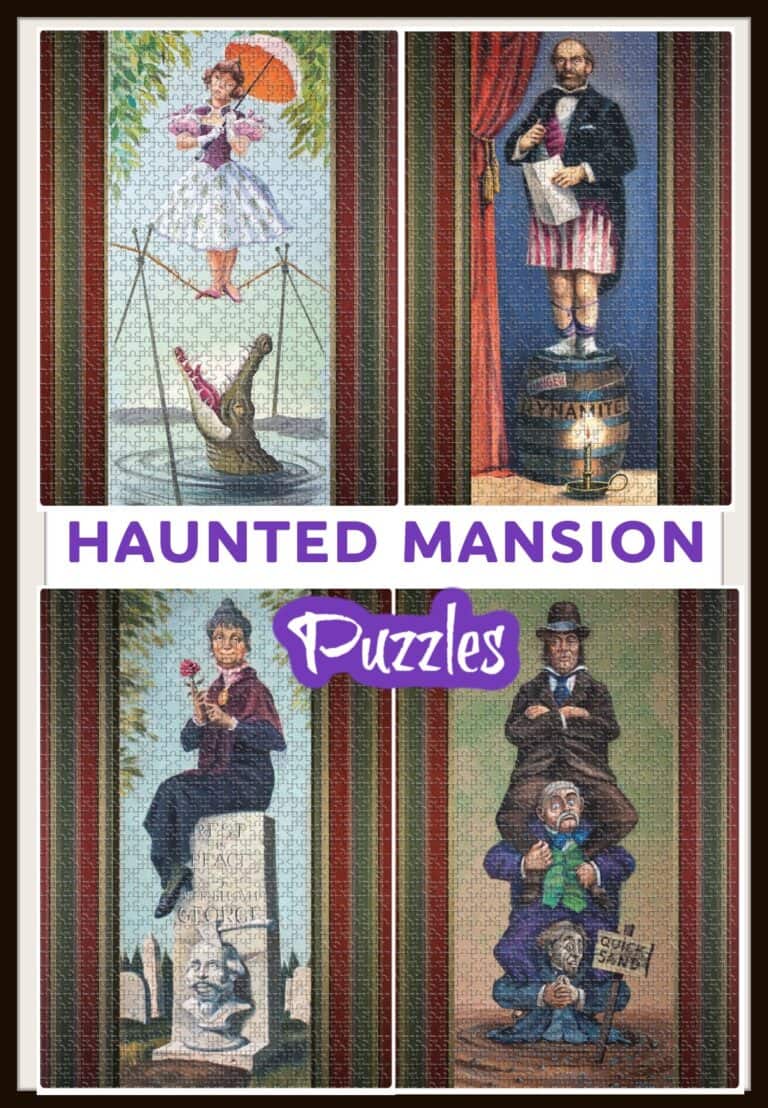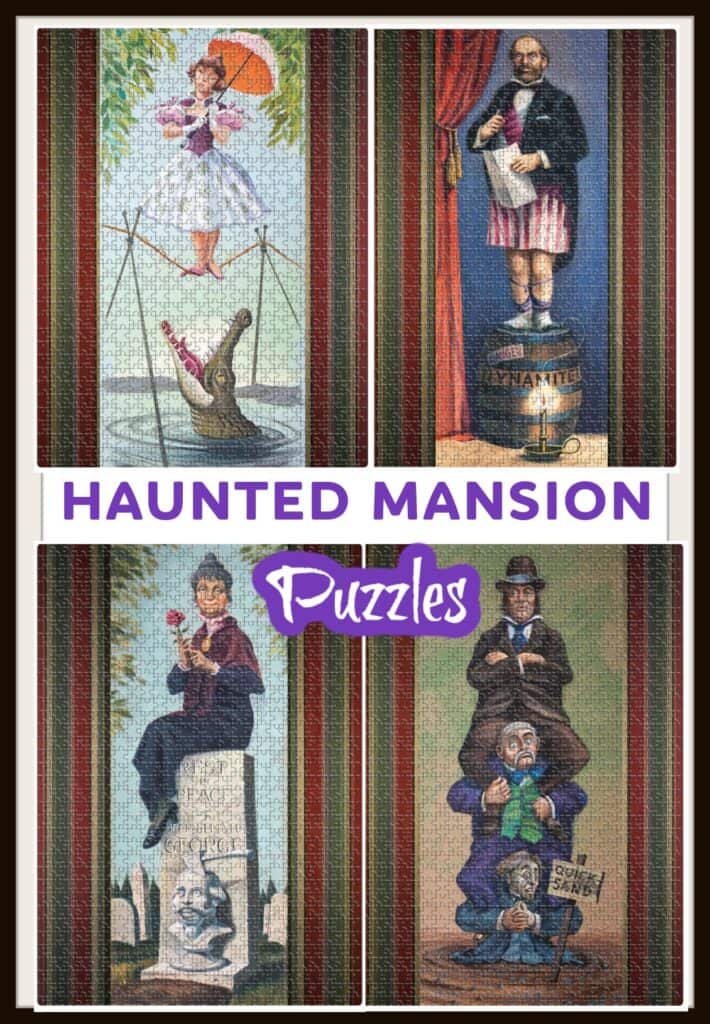 1.Stretching Room Portrait Puzzles
2. Hitchhiking Ghosts Puzzle – 30 piece
3. Haunted Mansion Attraction 1000 Piece Puzzle
4. The Game of Life: Haunted Mansion Edition
5. Funko Pop Haunted Mansion Maid
6. Haunted Mansion Glow in the Dark Playing Cards
Pet Owners:
Even Fido should flaunt his happy haunt!
Jewelry & Accessories:
Show off your ghoulish style with flair! These are some amazing Haunted Mansion accessories!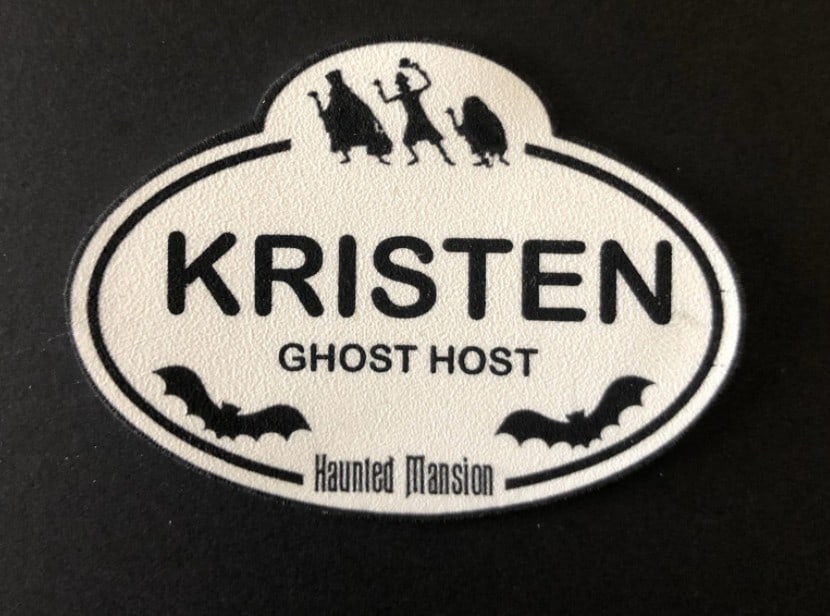 1.Madam Leota Charm
2. Madam Leota Earrings
3. Haunted Mansion Crossbody Bag
4. Personalized Ghost Host Pin
Fascinated by the magical imagination of Walt Disney? Learn more about him at the

Walt Disney Family Museum

and check out this tour of Walt Disney's office!
OTHER GIFT IDEAS: