Micro Chargers Crash Track Review
This post may contain affiliate links, view our disclosure policy for details.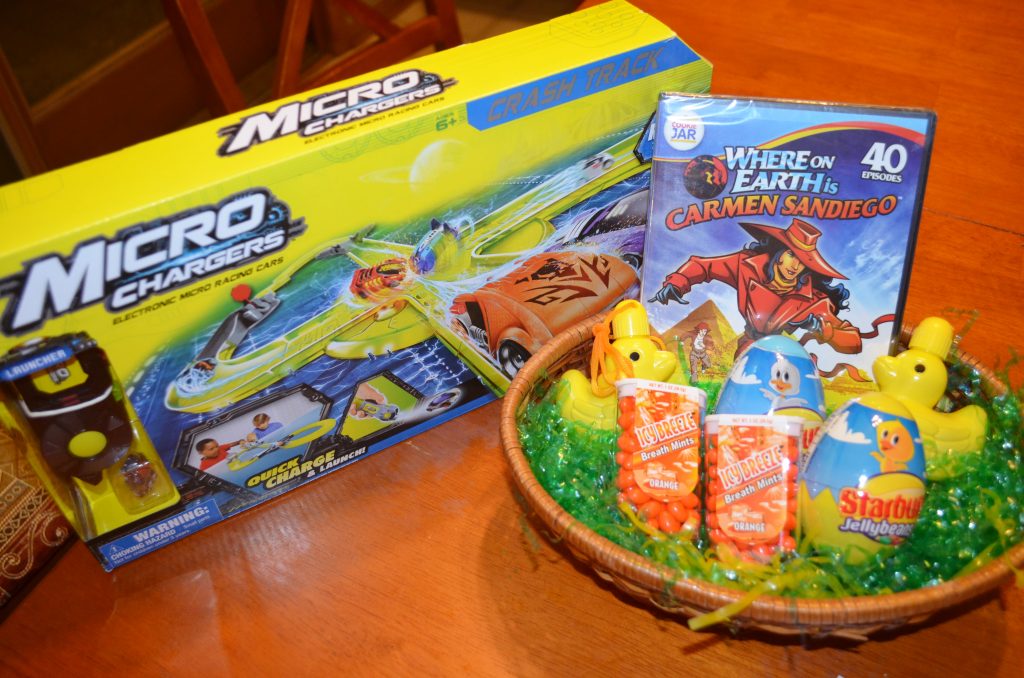 We recently received the Micro Chargers Crash Track to review which was perfect timing between Easter and my sons 6th birthday! Let me say that it makes an incredible gift!! The tracks are a cinch to snap together and it has been a huge hit in my house since we opened it!!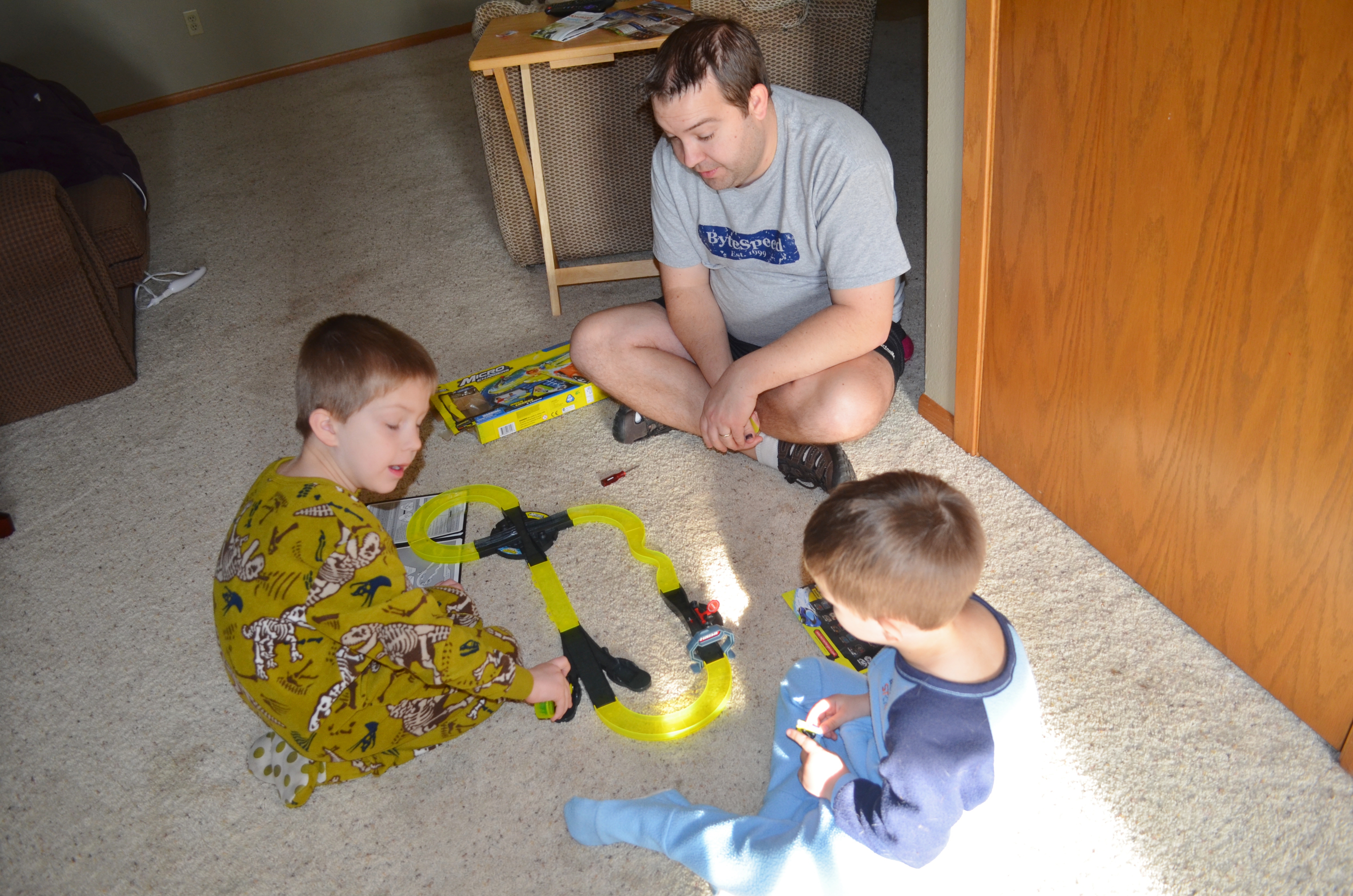 Our track has literally been out on the floor since we opened it – my kids are ALWAYS playing with it. And what's hilarious is that our kitten tries to chase the car as it's racing around the track!! Ok now that I've told you how much we love it let me get into a little more detail.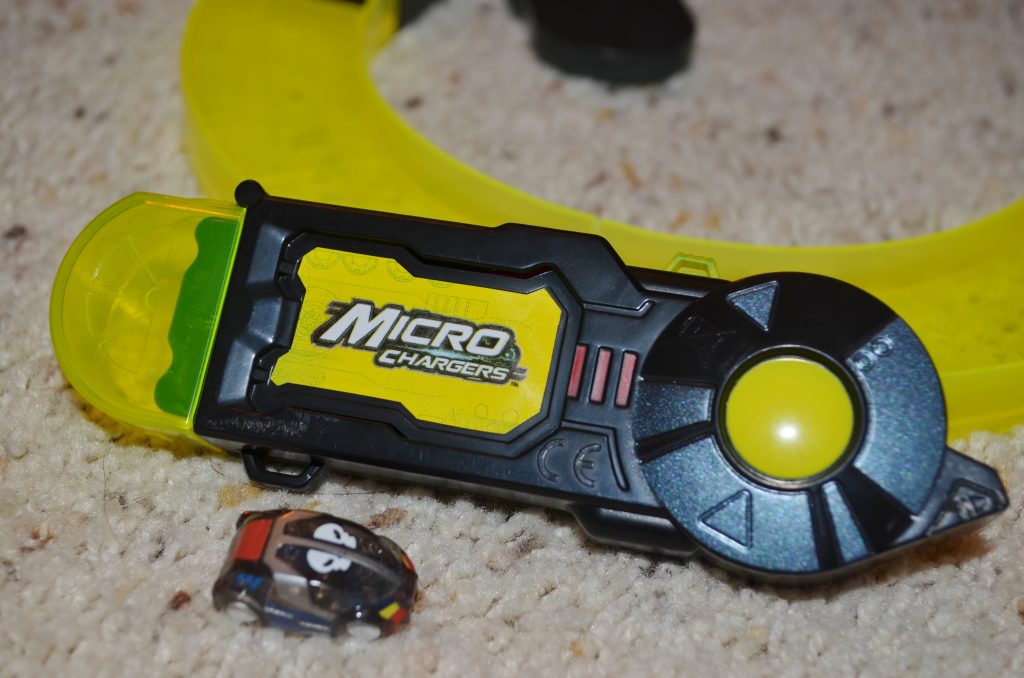 The car is SMALL. (obviously since it's called MICRO Chargers!). It's super tiny so keep away from little fingers. It comes with the track, and this charging base.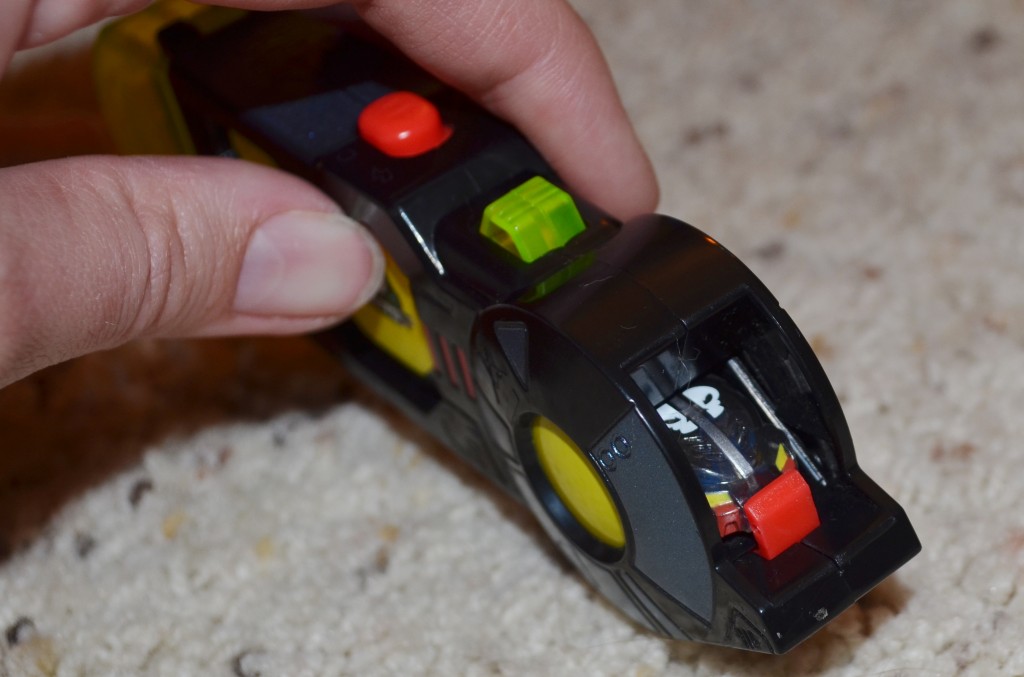 To charge you very easily just place the small car inside the charger, push the button, and it's ready to be launched onto the tracks! My 6 year old and even my 3 year old can launch it without any problems so it's definitely extremely simple to do. There was no learning curve either – they both were able to immediately pick it up and go.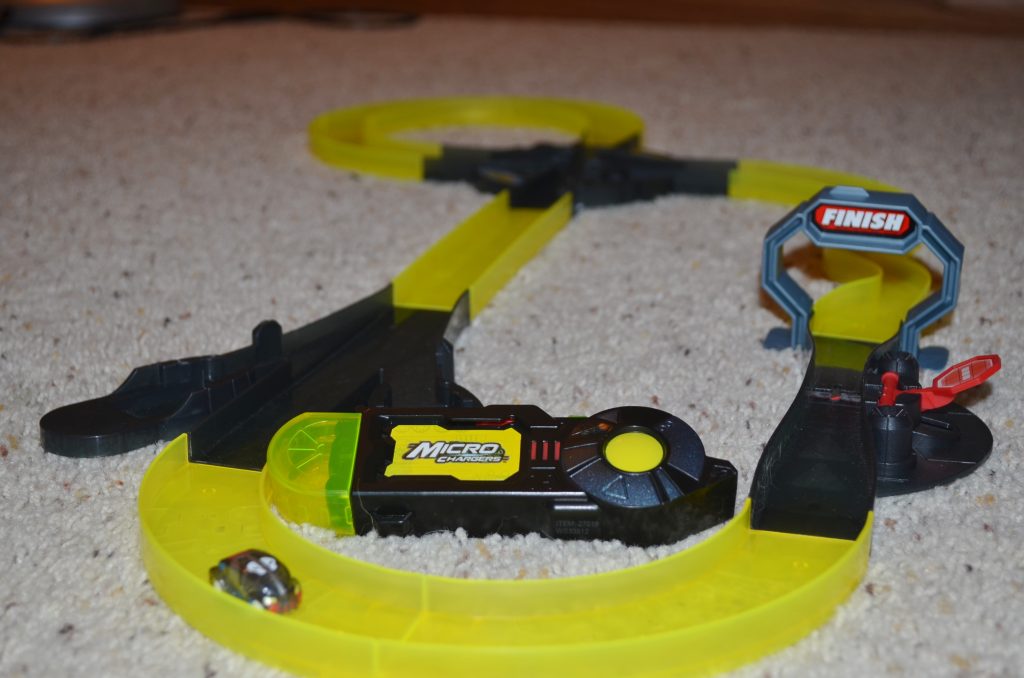 These little cars go SUPER fast and can easily make it around the track more than 4 times. I am impressed with how easy it is to set up. This specific track is their Crash Track although we only had one car so we couldn't actually try it out to crash anything. My kids still spend hours playing with this one tiny car though so they definitely like it. I wanted to make a quick video to show you our Micro Chargers in action. Just one note of warning – do NOT try to run the car on carpet! My son did and kept getting fibers tangled up in the wheels. It would still run just slowly till we cleaned it out. 🙂 In the video my son is laying around because he's getting over pneumonia and it's bed time but you can see how easy it is if he can lay down and do it.
My husband's mom (aka – Grandma) was over when we were playing with it and she thought it was just so neat that she wrote down the name of the Micro Chargers so she could buy it as a gift for the other grandchildren. This is one of those toys where your kids WON'T lose the piece(s) no matter how small it is because it will be too important to play with. Not kidding – my kids lose everything and it has been almost 2 weeks and this car is still with us! It's such a simple toy which I love because my kids don't spend time getting frustrated or setting things up. I had heard of Micro Chargers before but didn't know much about them until we received this product to review and it's really cool. I would 100% say that I would personally purchase this as a gift for my kids or for other kids. You can purchase Micro Chargers on Amazon and stores like Walmart, Target, Kmart, Toys R Us, Walgreens and more.
Disclosure: I was not compensated for this review. I received the above product to use in order to form my own opinions. All opinions are my own.