Staying Hydrated during School with CamelBak
This post may contain affiliate links, view our disclosure policy for details.
Even though it's getting to be the end of the summer it's still HOT! And up here in the Midwest where I live many schools don't even have air conditioning! One thing that both my husband (as a teacher/principal) and my son (an elementary student) absolutely MUST have at school aside from the regular pencils and notebooks is a GOOD water bottle. I'm not interested in sending them disposable water bottles that crinkle loudly in class, that have caps hard to open, or even ones that I'll have to continually purchase throughout the year. I wanted something good worth investing in to keep my family hydrated as they work hard at school.
If you're not familiar with CamelBak products I definitely recommend them! They are high quality and worth the price. We own a few of their hydration packs which we use while hiking and geocaching so I am familiar with their delivery system. These Cambelbak eddy water bottles that they sent me are fantastic and have the same type of system to drink from.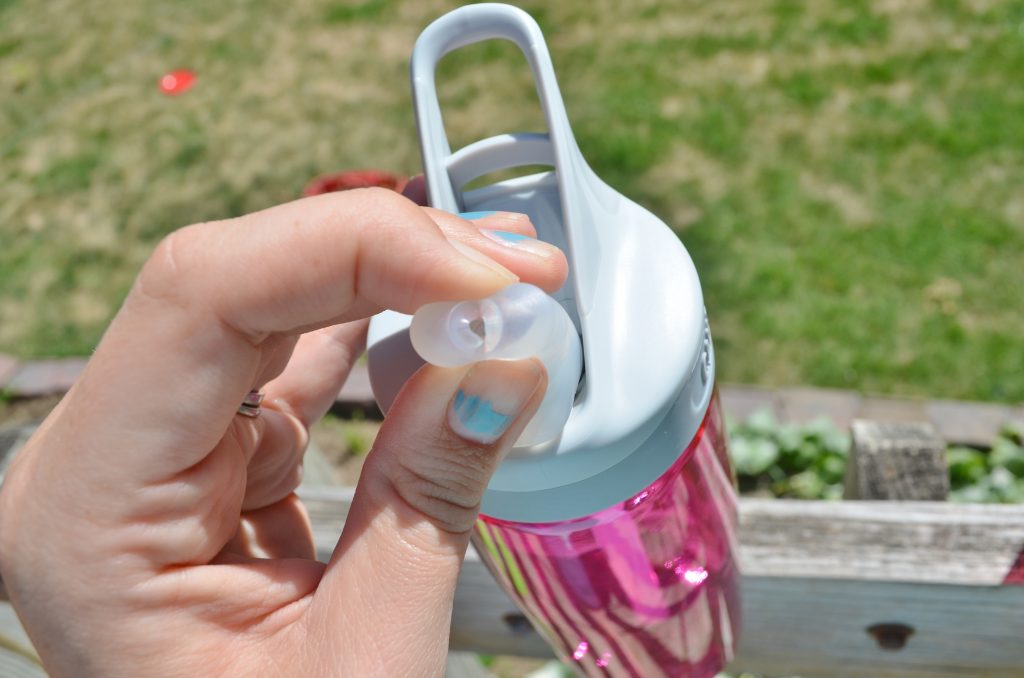 You use your teeth to slightly press down so that you can suck the water out. It makes the bottle leak proof – trust me, I turned it upside down when it was full of water and shook it and nothing came out! It's not hard to learn how to do it either – our youngest was 2 years old when he started using our hydration packs like this. The bottle itself is BPA free AND it's completely dishwasher safe. This specific bottle holds .75 L but you can find larger ones.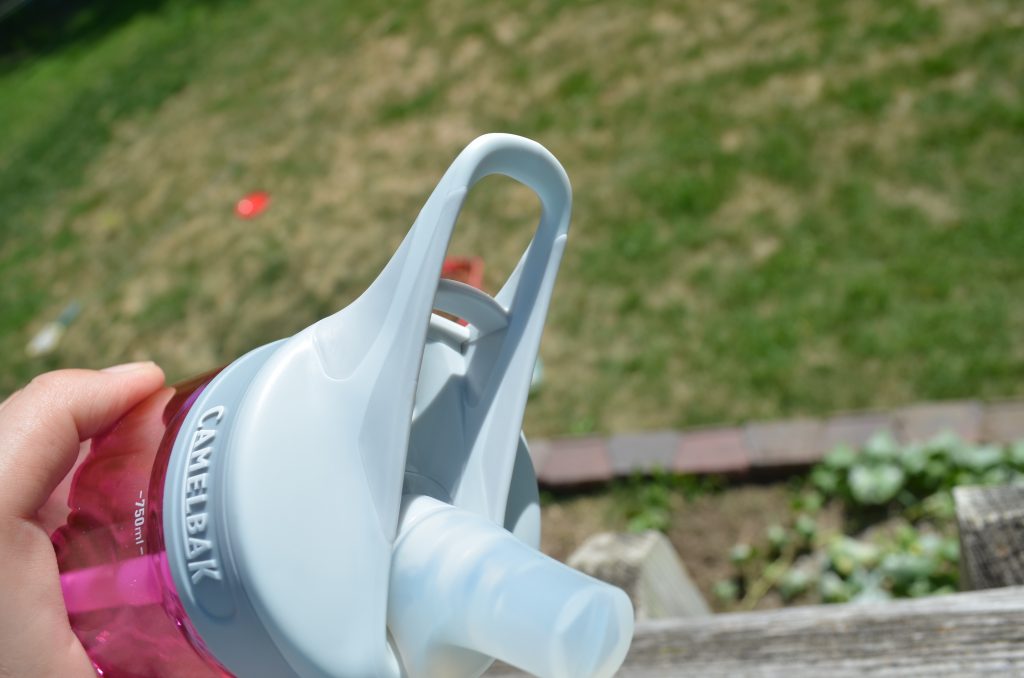 These bottles are VERY sturdy. You can see there is a loop on the top side which you can use to attach a carabiner with. Honestly, I just like to hold it with my fingers that way and swing it by my side. It's easy to grab and hold on to – especially when your hands are full with something else.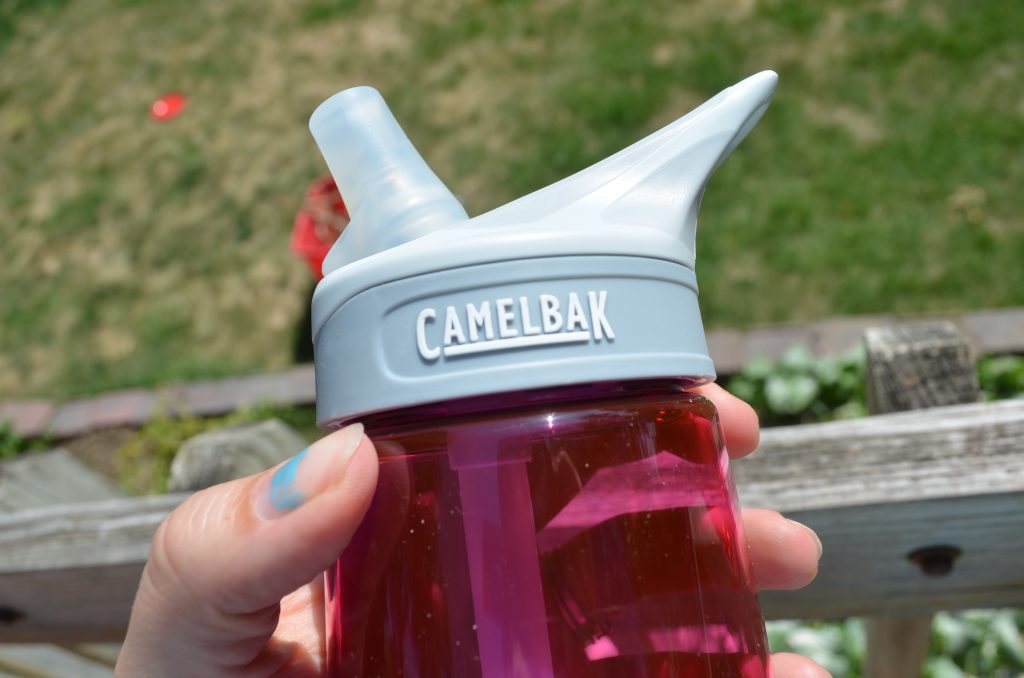 These run roughly about $15 each which ends up being quite a cost savings as opposed to purchasing large packs of disposable water bottles throughout the year!! You can save that money in under a month! It is one of the highest quality water bottles that I have come across, and I LOVE that they make kid sizes. You can also purchase replacement pieces for the lid and straw if you need to replace it.
I also noticed for myself that if I had this always filled with water and with me I definitely cut down on the amount of sugary drinks that I consumed as well. If your student is allowed to have water in class, or if you are a teacher or active outdoors I HIGHLY recommend seeing what CamelBak products fit your lifestyle best. Our family loves them and would recommend them over and over again.
Disclosure: I received the above products to use in order to form my own opinions. All opinions are my own.