Stone Age Activities for Kids – Earth Paint, Rock Art and MORE!
This post may contain affiliate links, view our disclosure policy for details.
This week we've been coming up with fun Stone Age activities for kids! Below you can learn how to make your own natural paint from Earth pigment, rock art and MORE!
Typically on Friday nights after school gets out and we've had dinner my whole family gathers in the living room for popcorn and a good film! It's been our tradition for years now!
We cherish our family movie nights together and one week we celebrated Universal Pictures and DreamWorks Animation release of The Croods: A New Age!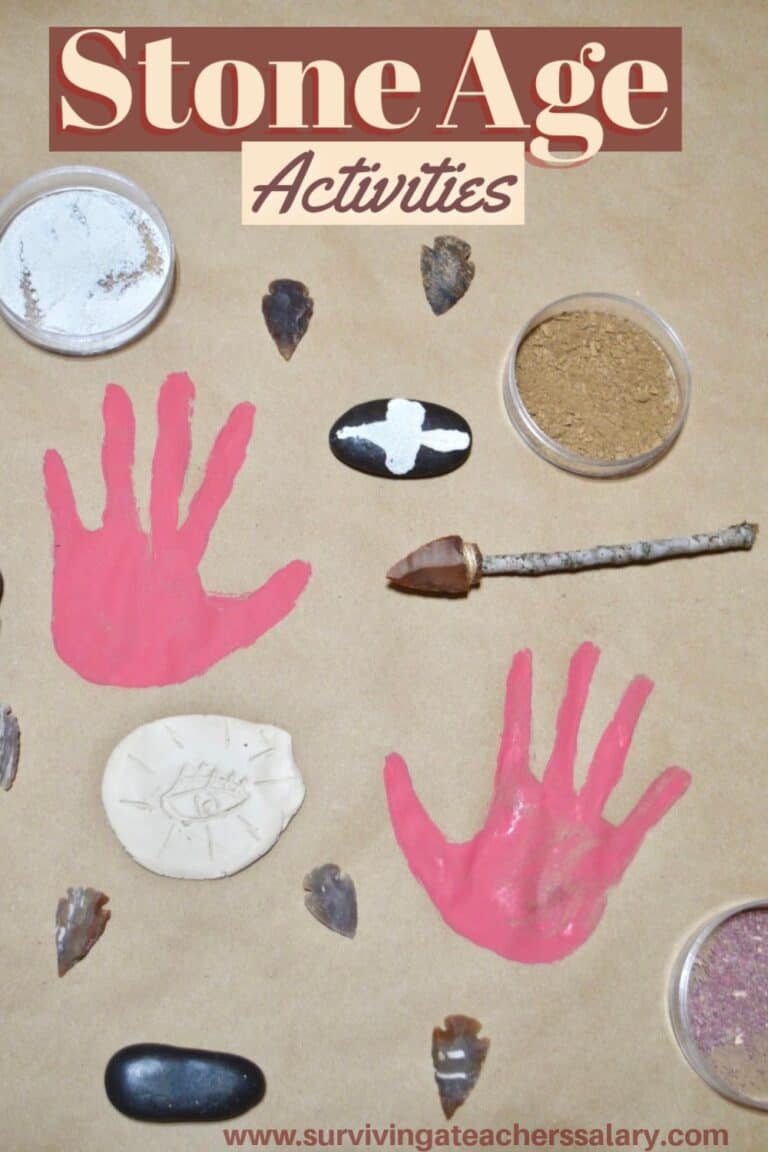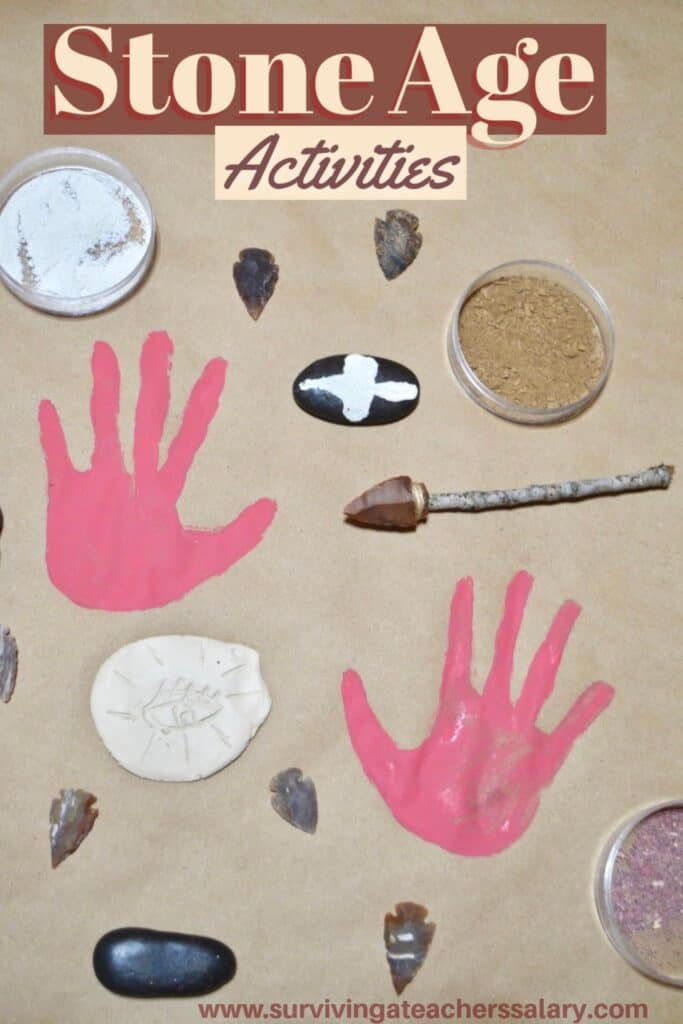 I'm a huge fan of expanding our entertainment out into hands on learning and travel so this post is PACKED full of everything for you from where to find petroglyphs in the USA, how to make your own natural paint, Stone Age rock art activities, and more! 
Universal Pictures and DreamWorks Animation helped cover the cost of craft supplies we needed for this project so a special thanks to them! Click on the table of contents below to skip to the section you want to learn more about!
Table of Contents:

Petroglyph vs. Pictograph
How to Make Natural Paint
Rock Art Ideas
Examples of Rock Art in the USA
Video tutorial overview:
---
Make Your Own Stone Age Rock Art: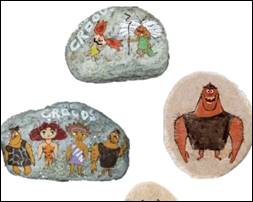 Making your own Stone Age rock art is so easy and versatile depending on the craft supplies you have on hand! You'll want to decide whether you create a petroglyph or a pictograph.
——————————————————–
Petroglyph vs. Pictograph:
A petroglyph actually chisels and carves the picture into a stone. A pictograph uses paint to create the artwork. I typically reserve creating petroglyphs for working with older kids.
Pictographs are historically symbols used to tell a story, so they are not typically over detailed. This makes it much easier for kids to design!
Examples of pictograph type designs:

——————————————————–
For this project we decided to make pictographs! You can choose to paint on a large flat rock, small painting rocks
, canvas, paper, salt dough discs, or any other medium you wish to paint on!
You can also use a variety of mediums for paint. In the section below I will briefly show you how to make natural paint (aka earth paint) or you can use chalk, acrylic paint, paint markers, etc.
It really all comes down to preference, the age of artists you're working with, and how authentic you want it to be.
---
How to Make Natural Paint:
*You will need 3 separate things to create your own earth-based natural paint: pigment, binder, and solvent.
1.
Making Pigment
Ideas for Natural Pigment Sources in Nature:
rocks/minerals

clay

flowers

berries

grass

spices

leaves/bark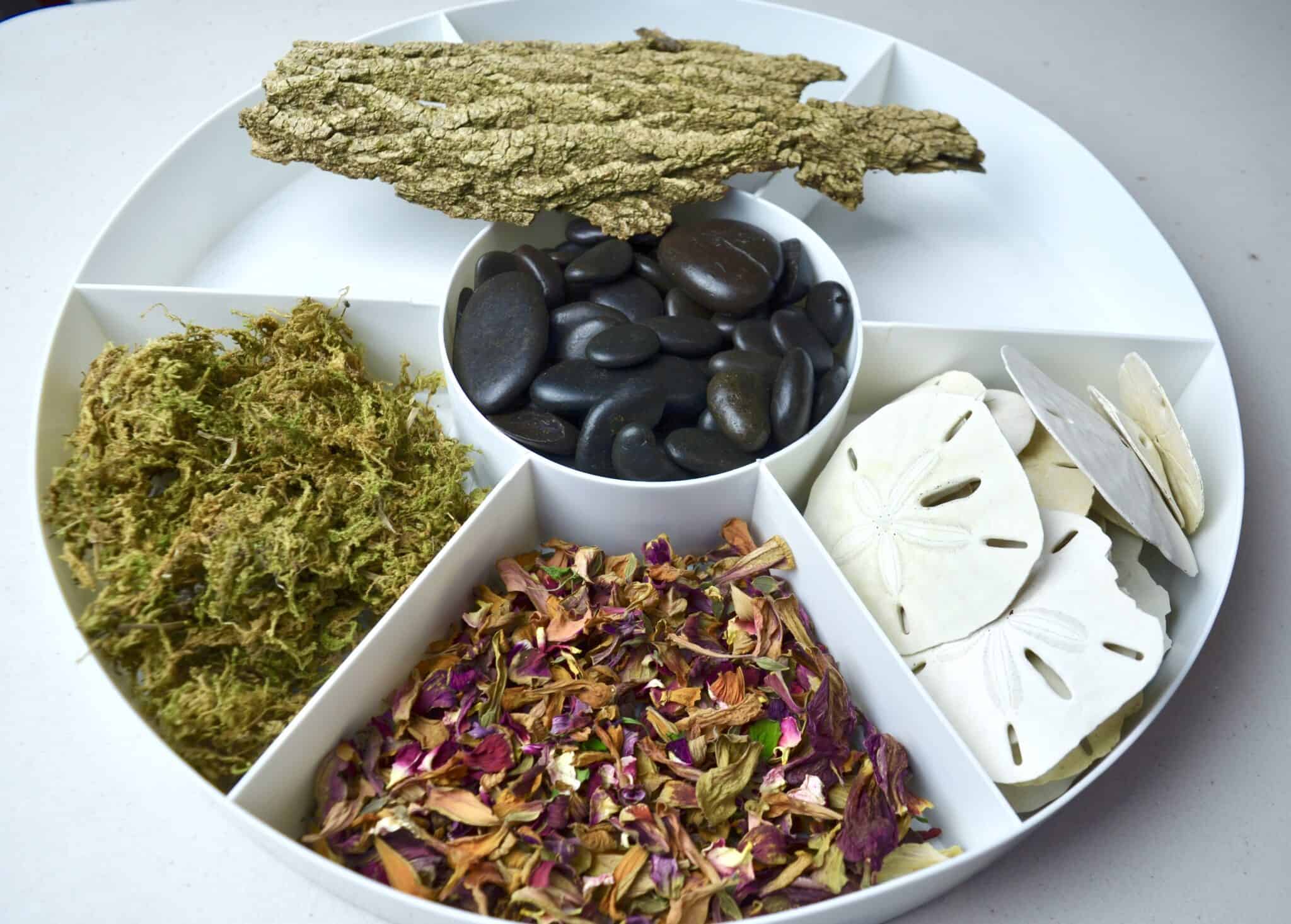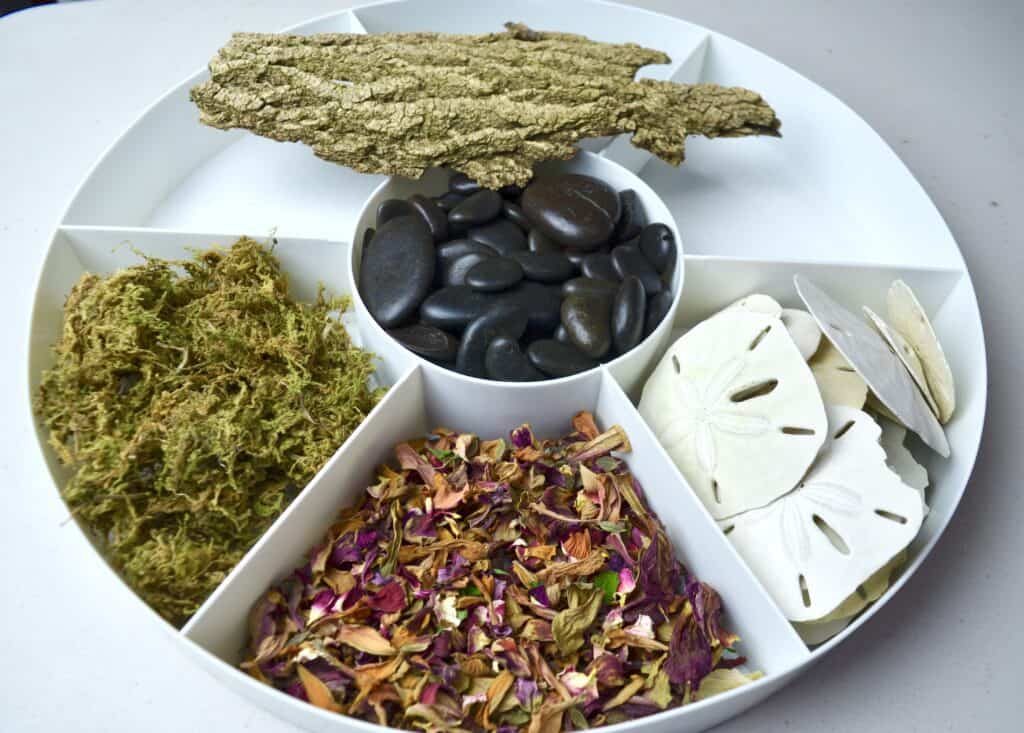 As you can imagine there were no handy paintbrushes and craft stores during the Stone Age! Everything was made by hand, and that includes creating colored pigments for pictographs!
Making your own colors from nature is a fantastic way for kids to realize the work needed just to make a basic pictograph! 
How to Make Natural Pigment Powder:
First, you'll need to head outdoors and color a variety of colors that you want to try and make diy natural paint with! Also known as "earth paint", you'll want to look for a variety of colors!
What you will find will be different depending on where you live! 
Check out some of the items we chose to try and make our earth pigments from: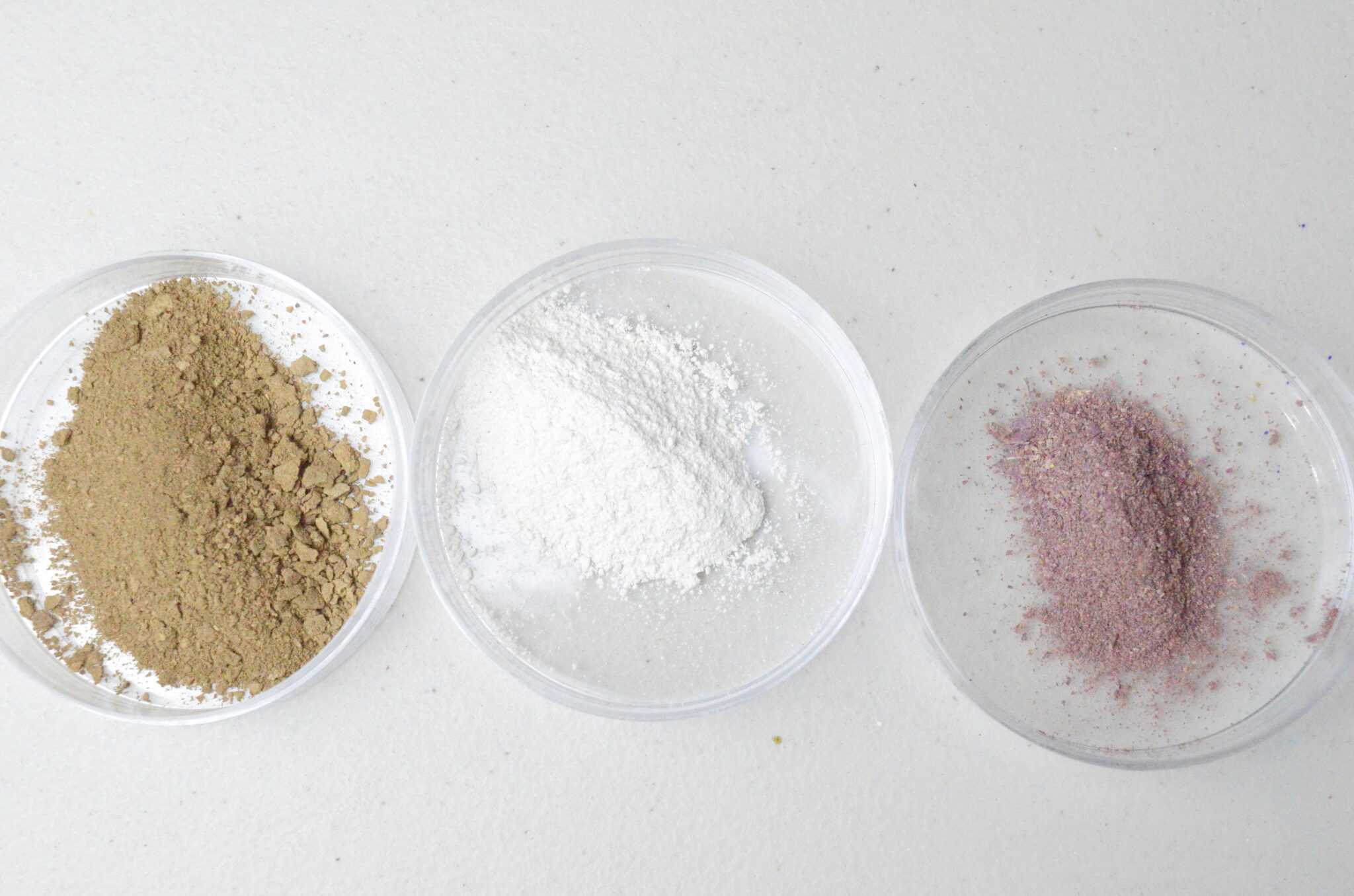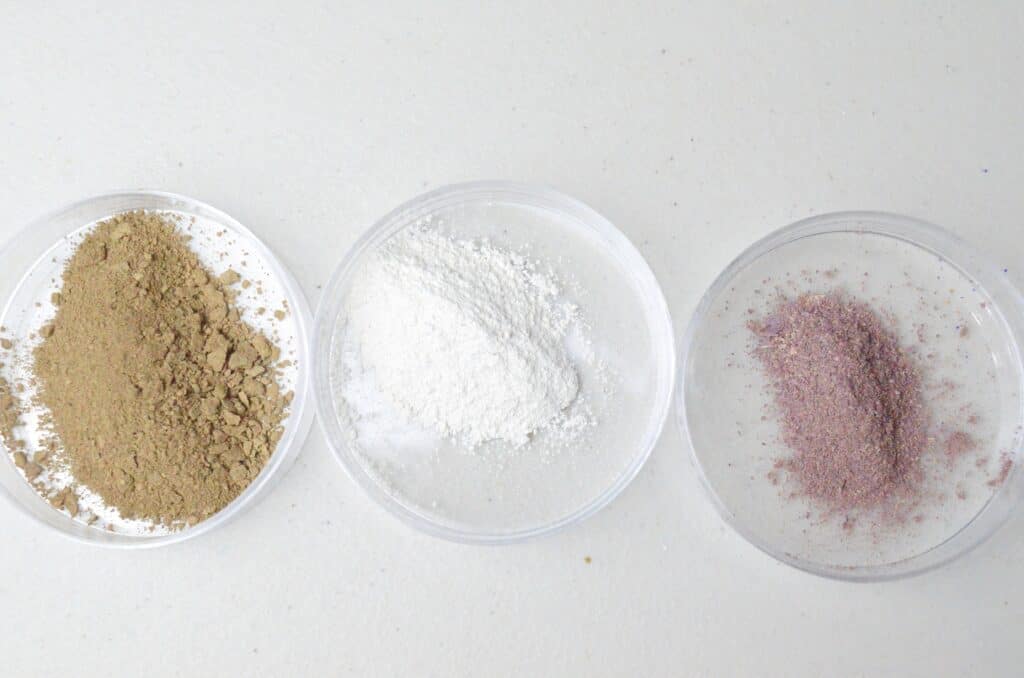 We used from left to right: Tree Bark, Sand Dollar (We only collected broken pieces found further up on shore – please do not ever collect live shells/critters from the beach! If you're unsure just leave them be!), Dried Zinnia and Hibiscus Flower (from my garden!)
Next you'll want to grind each item from nature separately into a fine powder using a mortar and pestle
. If you're crushing harder things you may need to wear a pair of safety goggles for any "flying" pieces.
Do be careful with this process, the powder will be very fine and can easily be inhaled.
2.
Adding Binder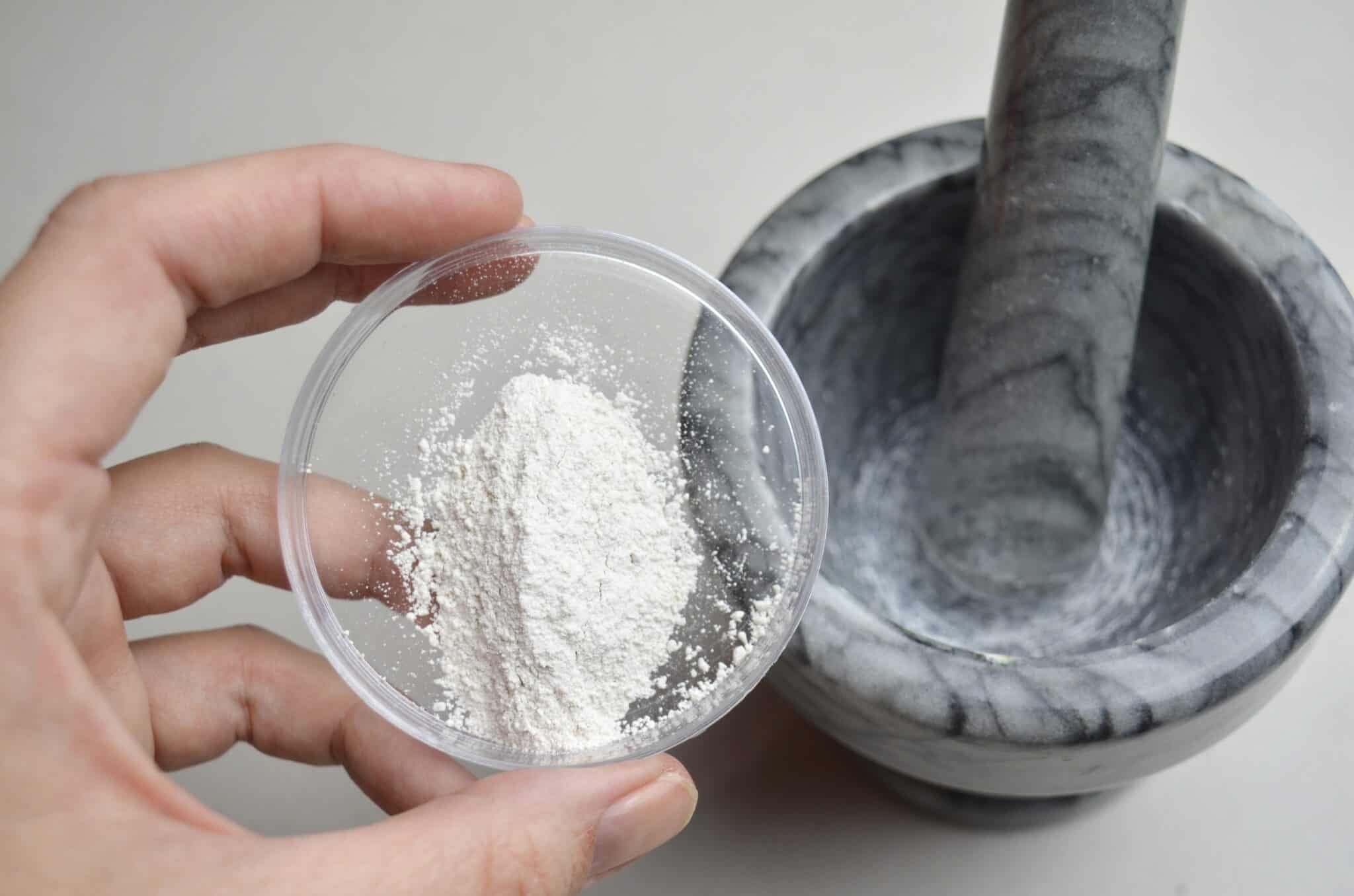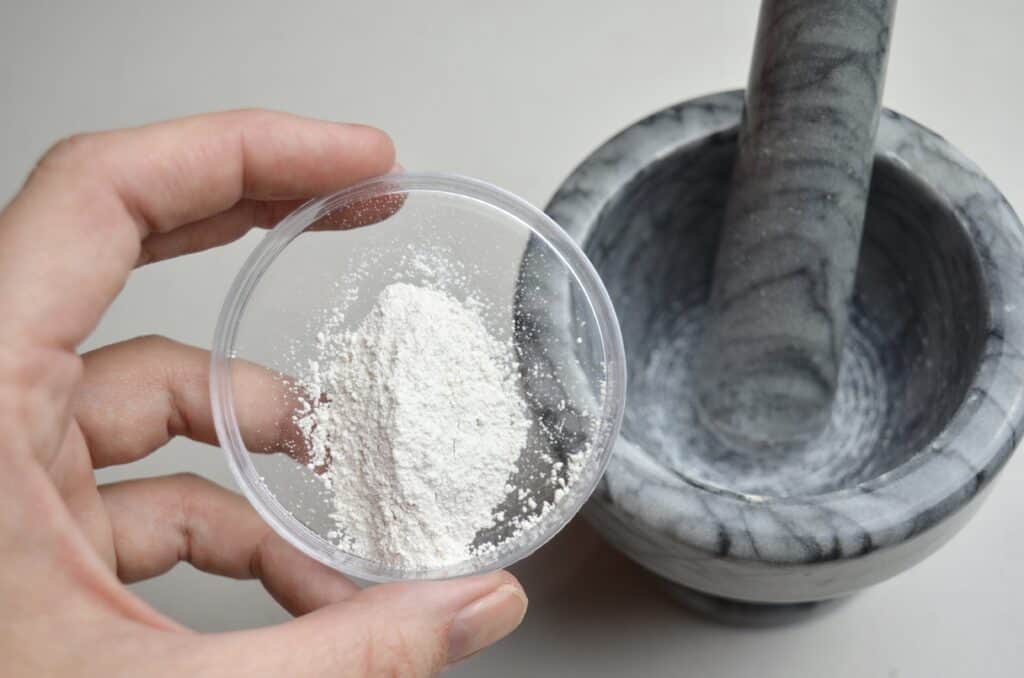 After you've made your earth pigment colors you'll need a to mix in a binder. There are several different ways to do this but for simplicity sake here you can either mix in an egg yolk (1:1 ratio), or flour.
I prefer working with flour when I'm helping kids. 
3.
Mixing Solvent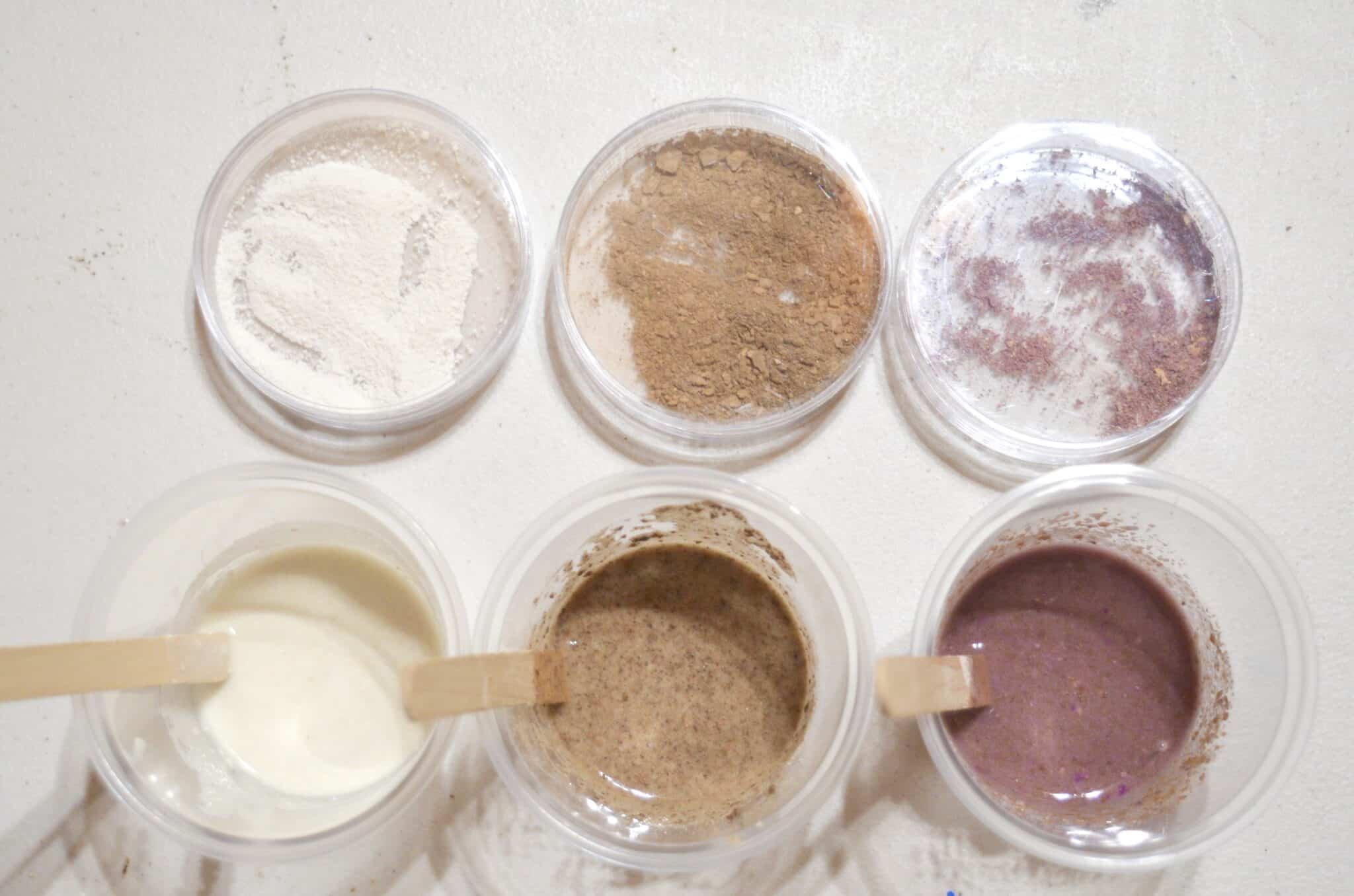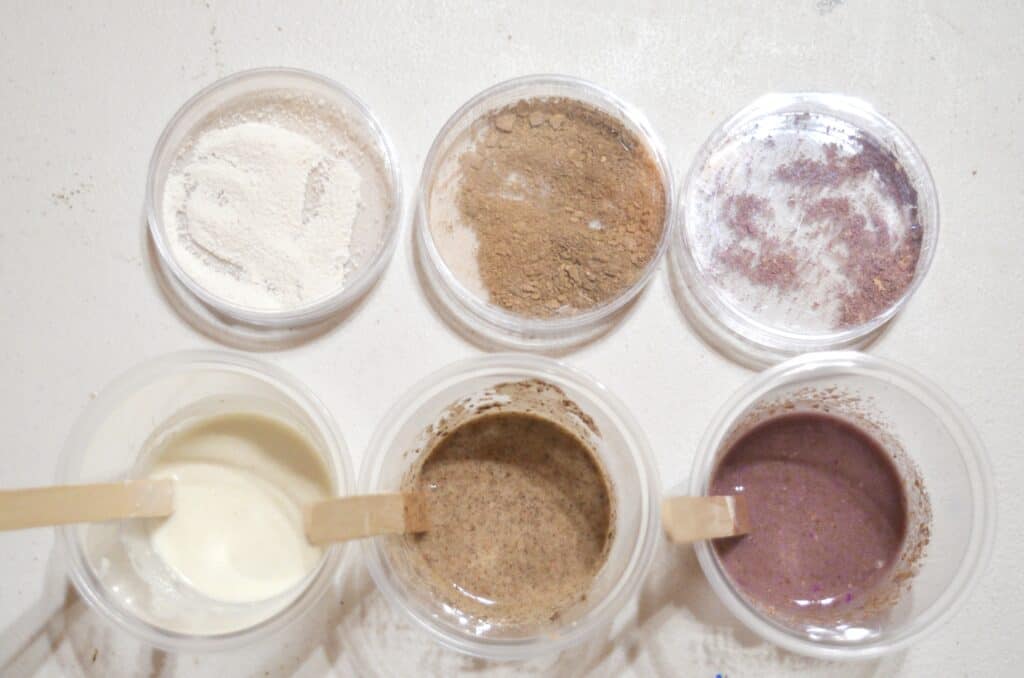 Lastly, use warm water to mix in with your pigment and binder to achieve the consistency you want for your paint! Mix thoroughly and smoothly so there are no clumps!
There are many different methods, pigments and styles of using earth paints! Some are better for paper due to their light color and work wonderfully in use of watercolor paints, and some work better for wall murals and rocks.
There's no right or wrong way to do it! Try several different methods and see what you like the best!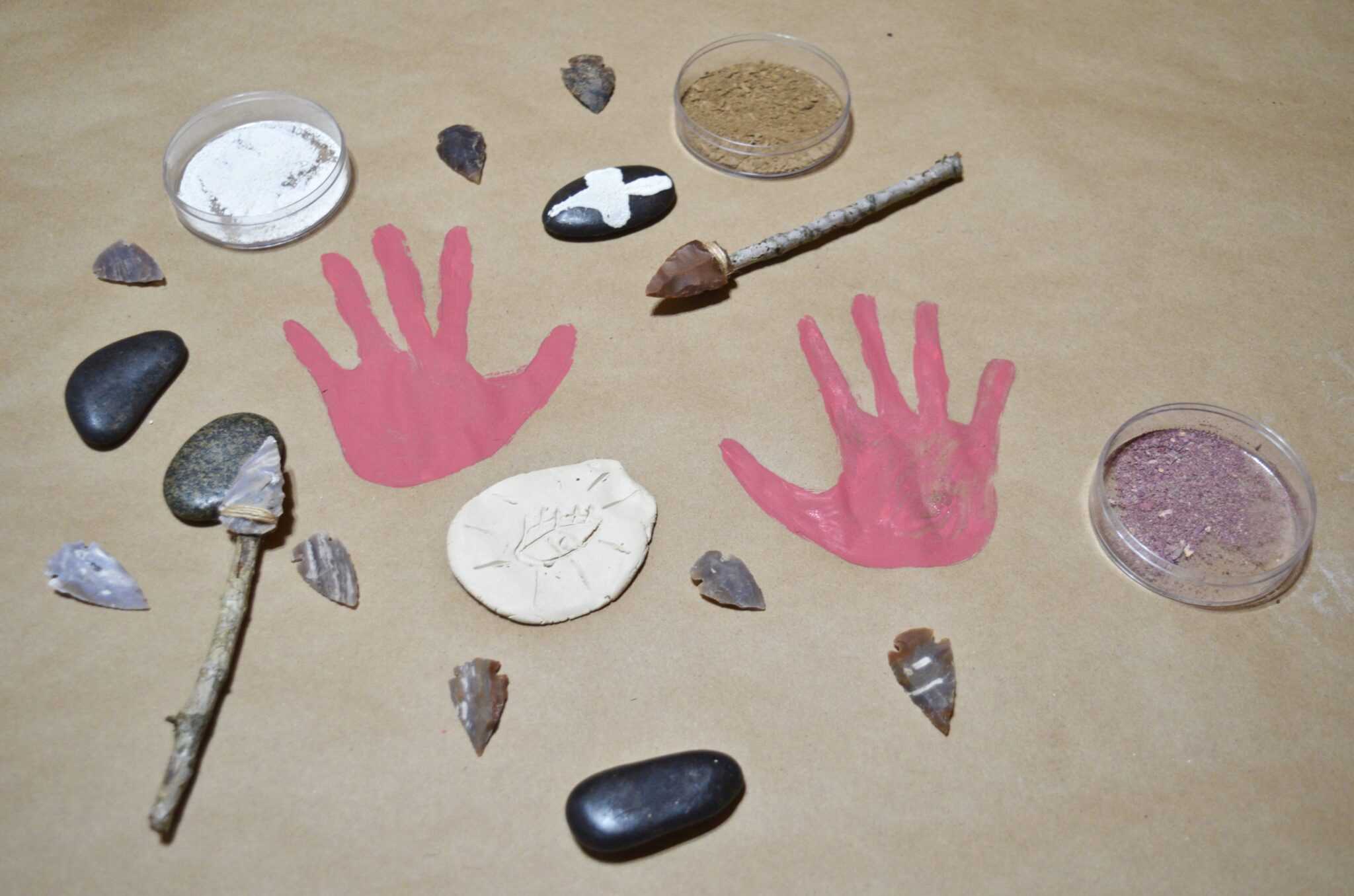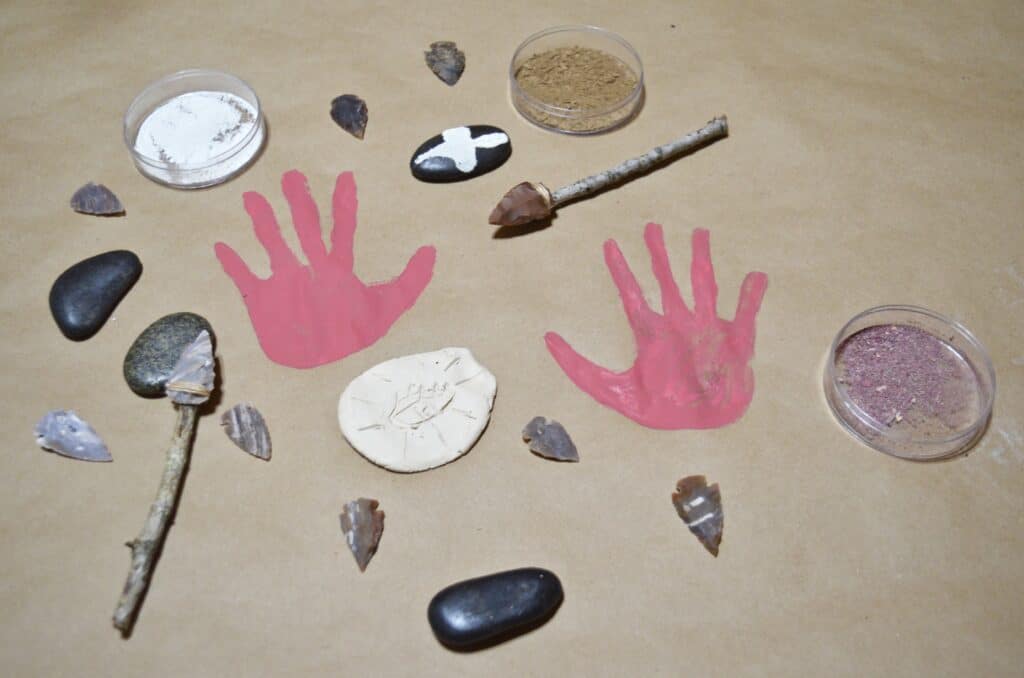 ---
Ideas for Recreating Stone Age Petroglyphs and Rock Art:
Creating rock art is fun at any age and can be done with kids as young as toddlers and preschool age! Depending on the materials on hand or age I'm working with I prefer to use:
air dry clay + arrowheads or sticks

salt dough discs (recipe here) + paintbrush / fingers

paper + paintbrush / fingers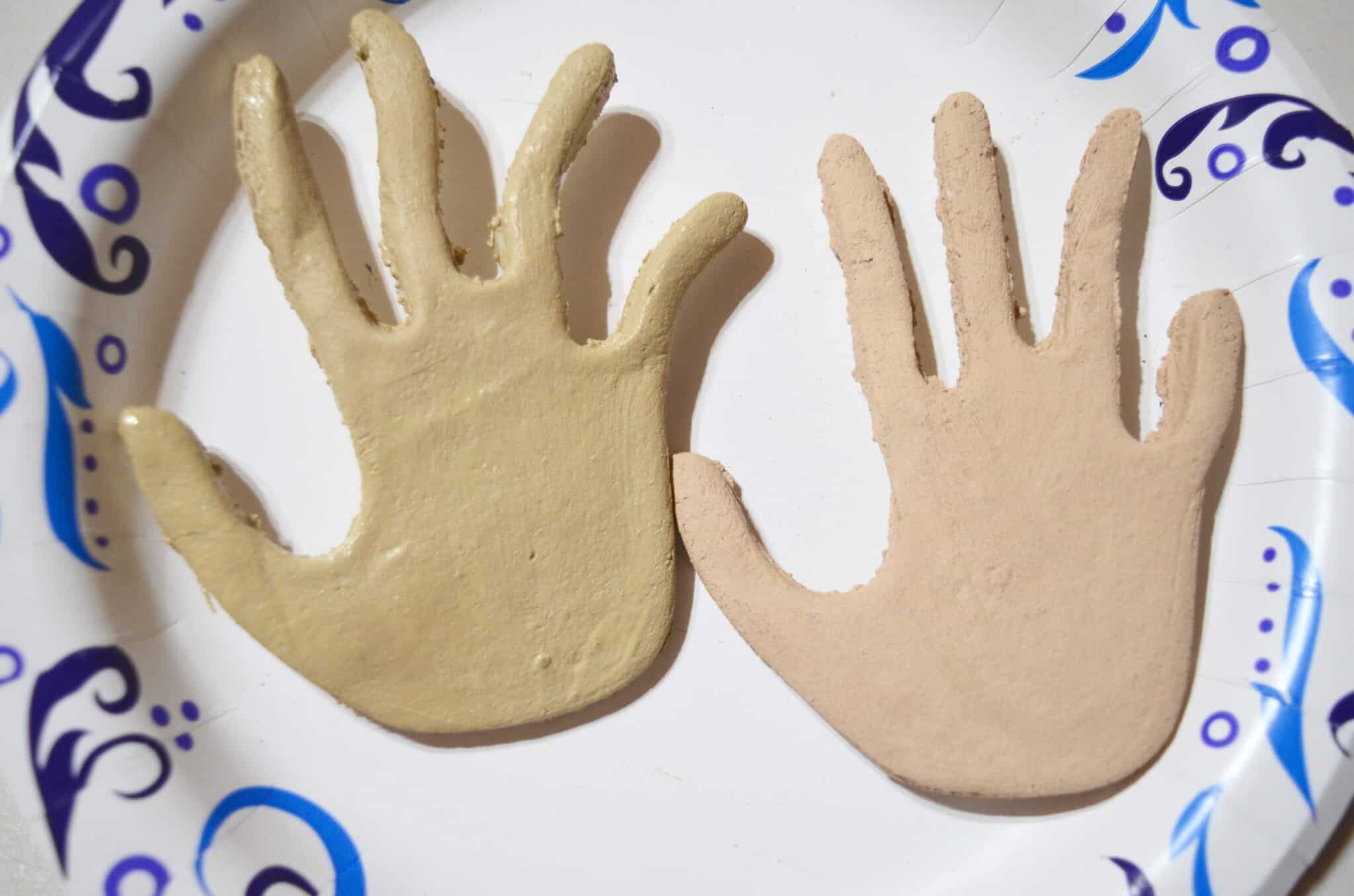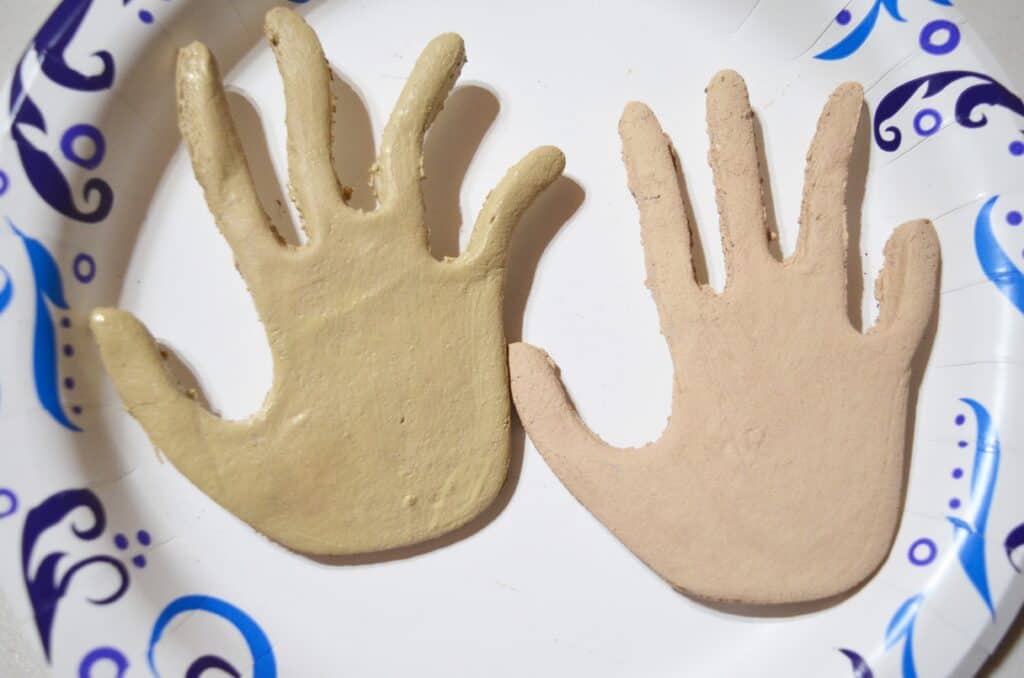 We used handprint cookie cutters
to create salt dough "rock" art! This is best when using paints or markers that are not water based. (You don't want to dissolve the salt dough!)
You can also create circle discs like these ahead of time and pass them out to your art class.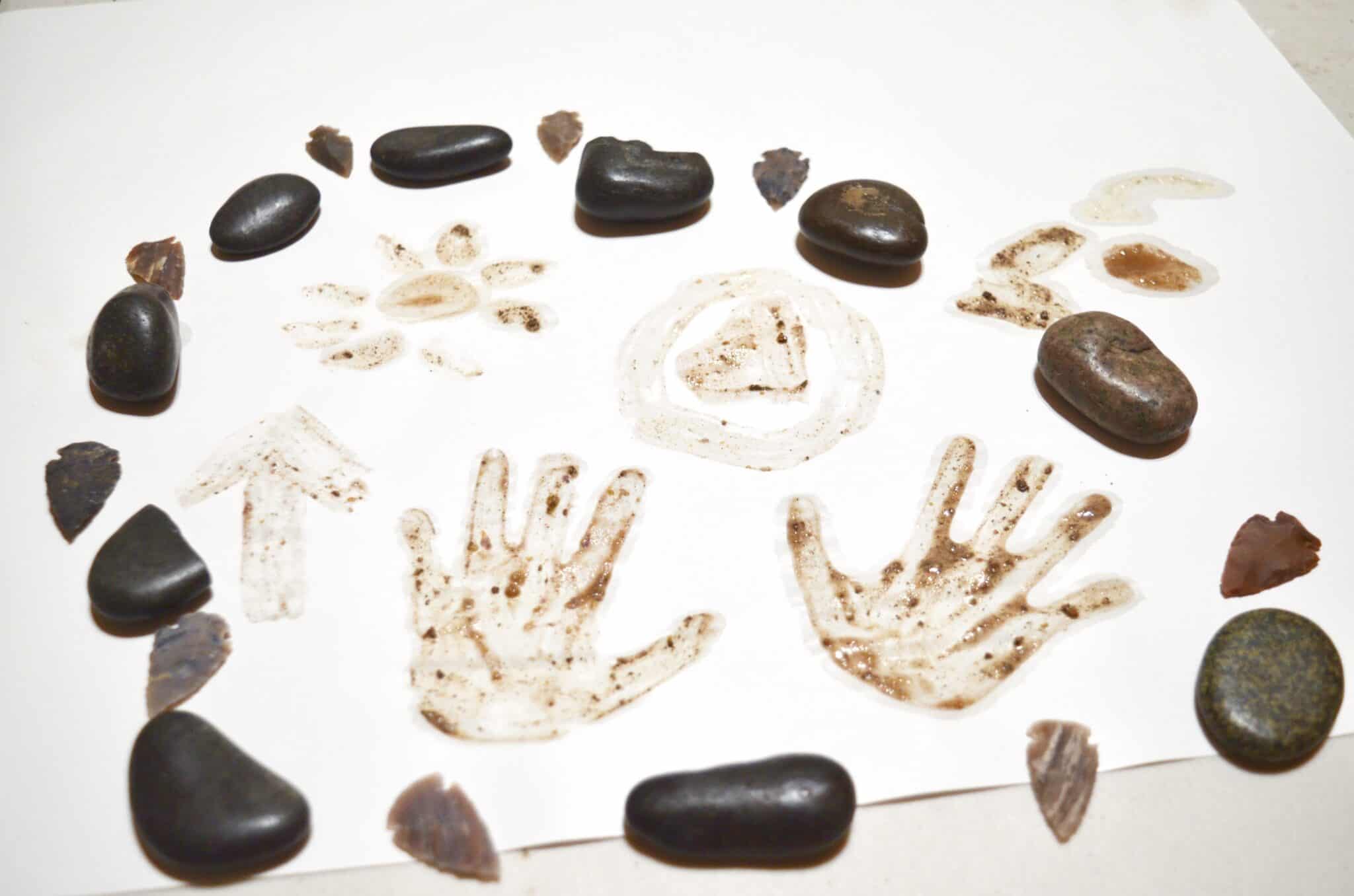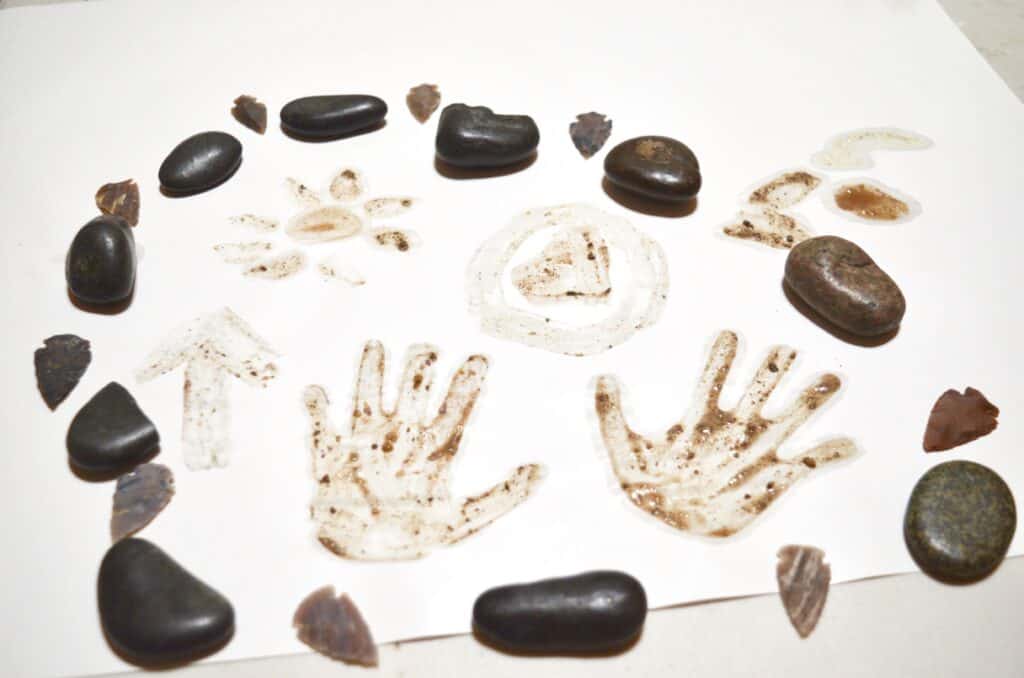 We also used our natural paint earth pigment to create Stone Age pictograph "art" on paper!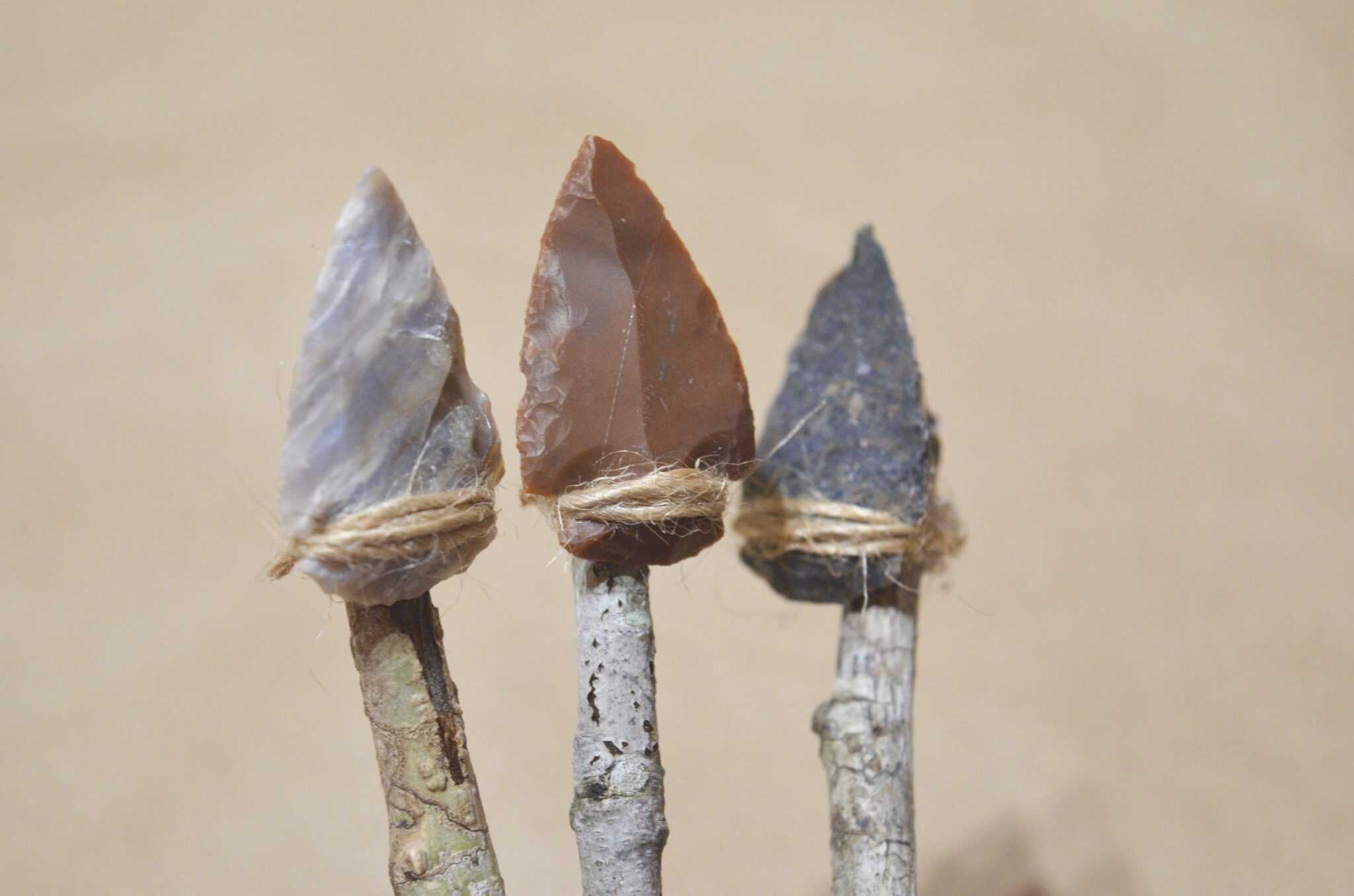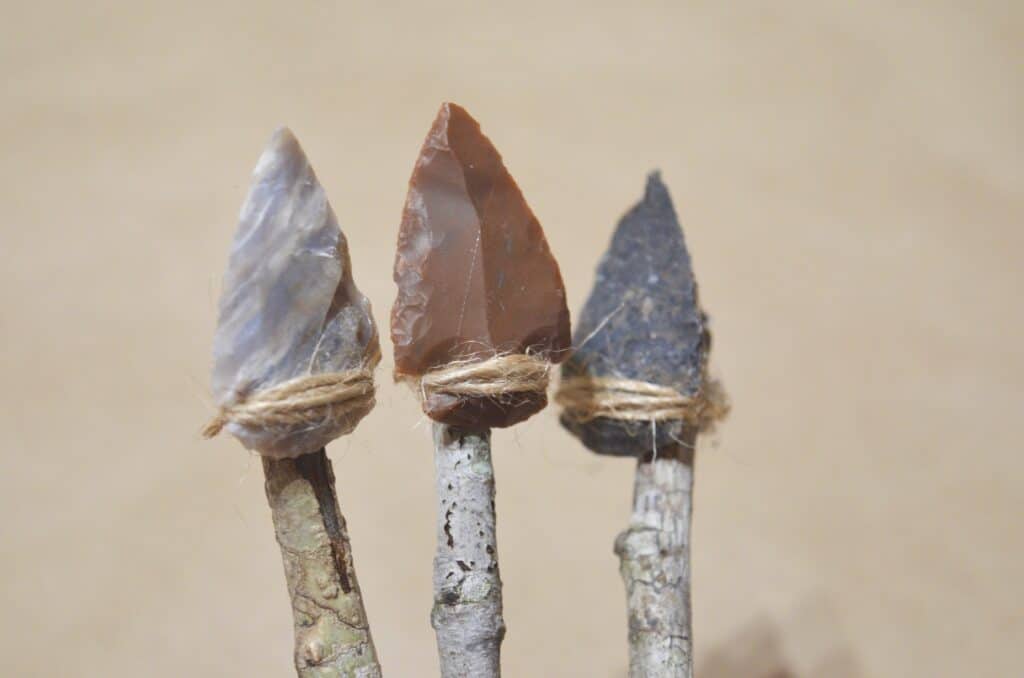 For tools to carve with we designed these simple arrowhead carving tools with sticks, twine and arrowheads! If you buy larger arrowheads the kids can simply use that for carving but since we had small arrowheads we made this fun tool instead!
Just a dab a bit of hot glue onto the back of your arrowhead and press the end of a stick firmly on. Then hot glue and wrap some twine around the stick and arrowhead and let dry!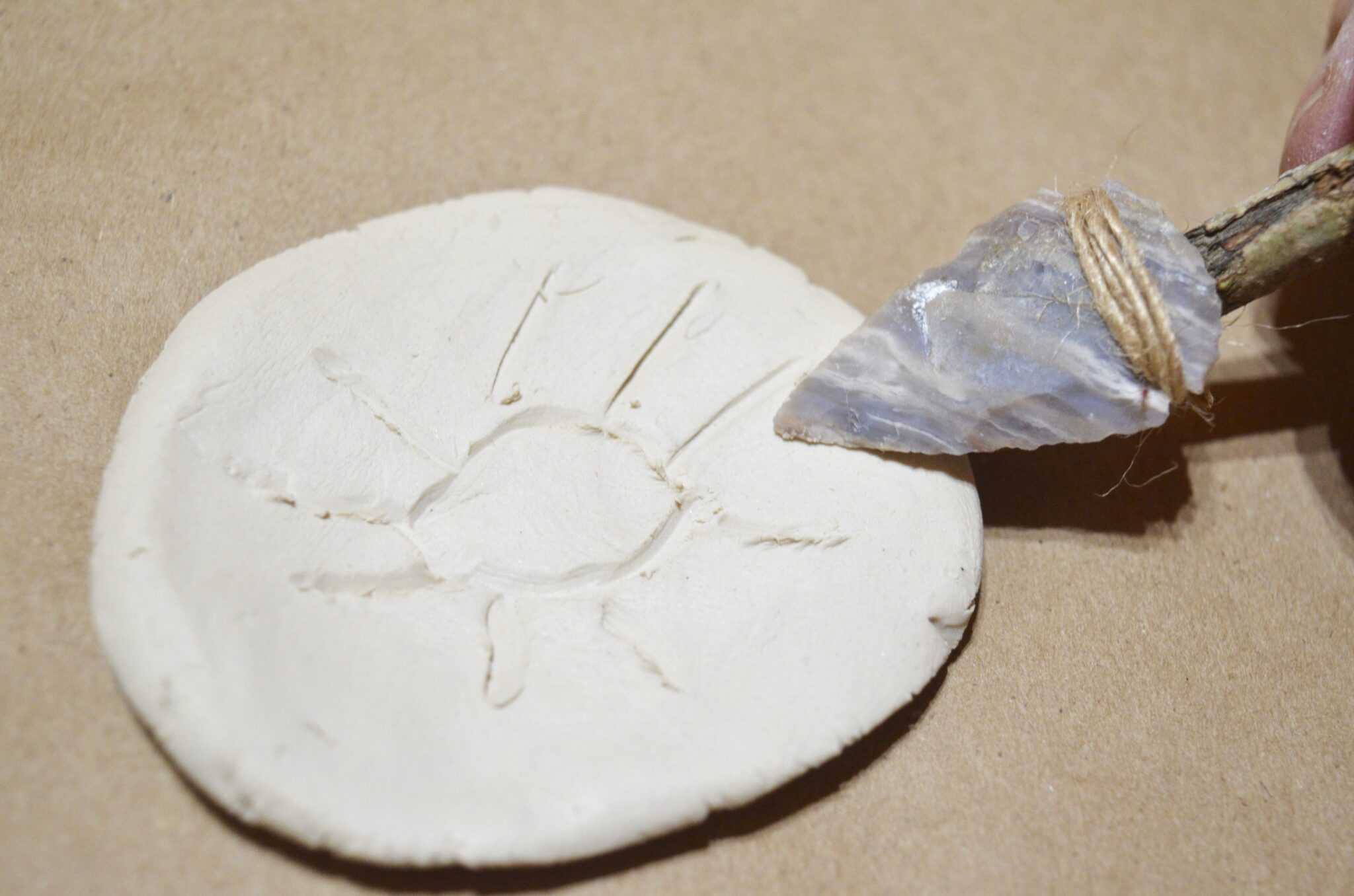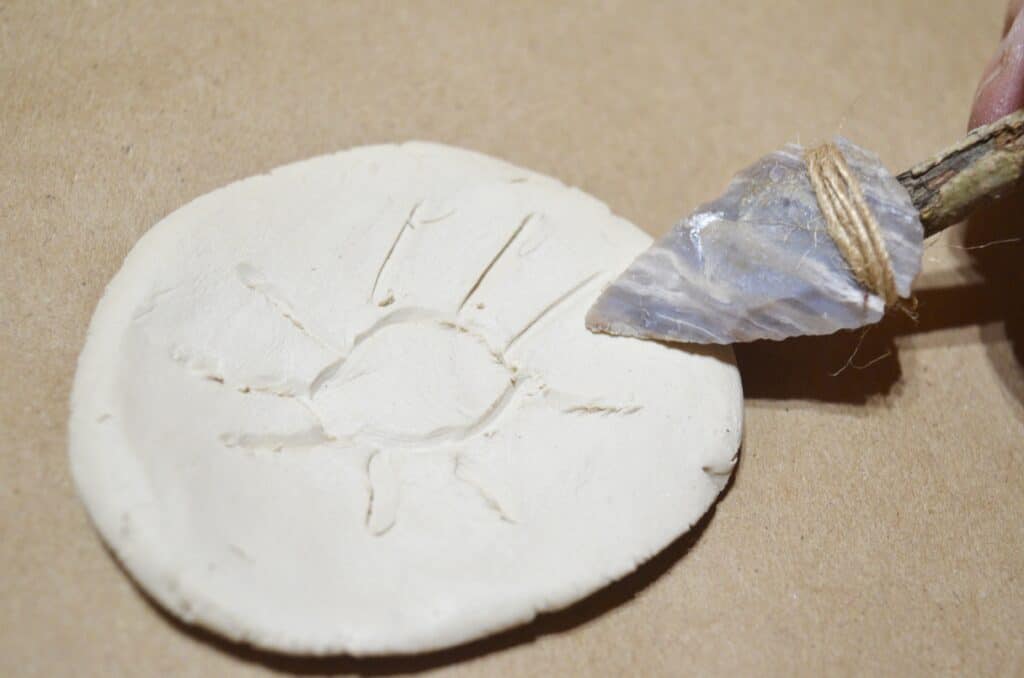 For a less mess approach that also incorporates fine motor skills practice I recommend picking up a bucket of air dry clay, pressing a flat oval out and using the tips of arrowheads
to "carve" designs into it before baking or letting it dry!
This is a more kid-friendly option than using a rotary drill
if you are working with younger ages. You can choose to paint your creation after it has dried too! Perfect for Stone Age activities!
---
Examples of Petroglyphs and Rock Art in the USA:
In 2019 I spent 2 months tent camping across 9000 miles in the USA with my kids and it was absolutely breathtakingly incredible! I soaked up every second of our hard earned trip.
We explored caves, volcanoes, waterfalls, Alcatraz, the Grand Canyon, Route 66, dug for trilobites, ran on the salt flats, and yes, saw lots of petroglyphs!
My favorite petroglyphs that I've seen up close was in Moab, Utah – there are TONS to be discovered there! Below are some examples of petroglyphs and rock art as well as a few places you can see them in the United States.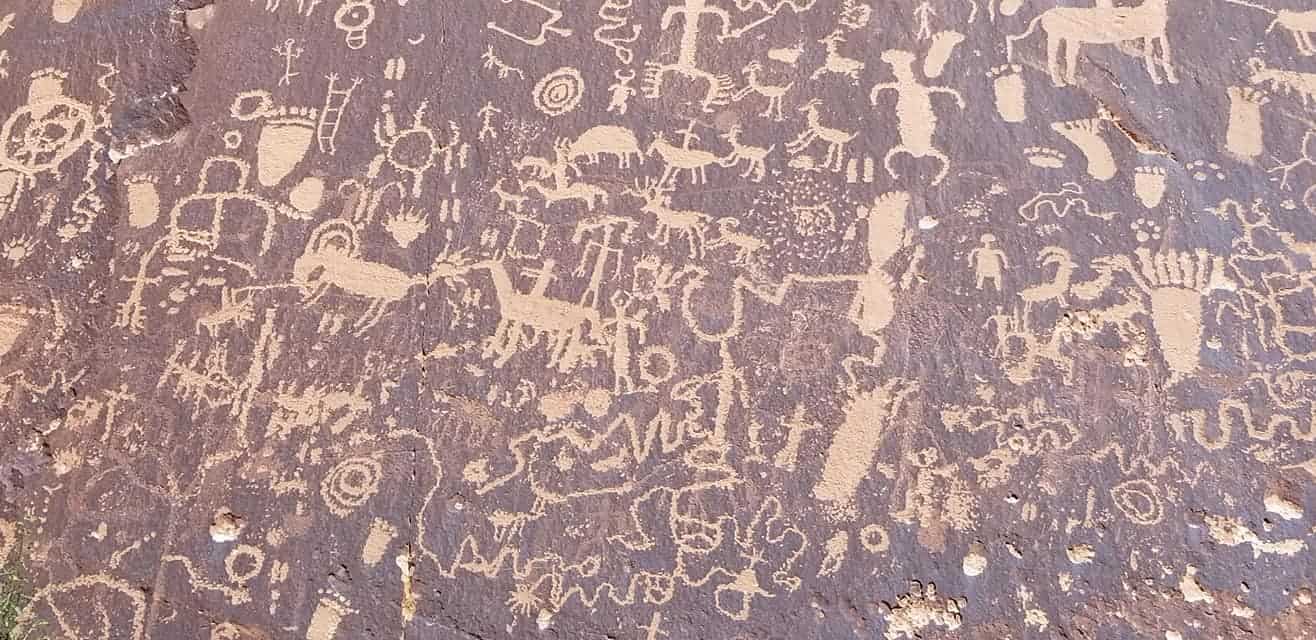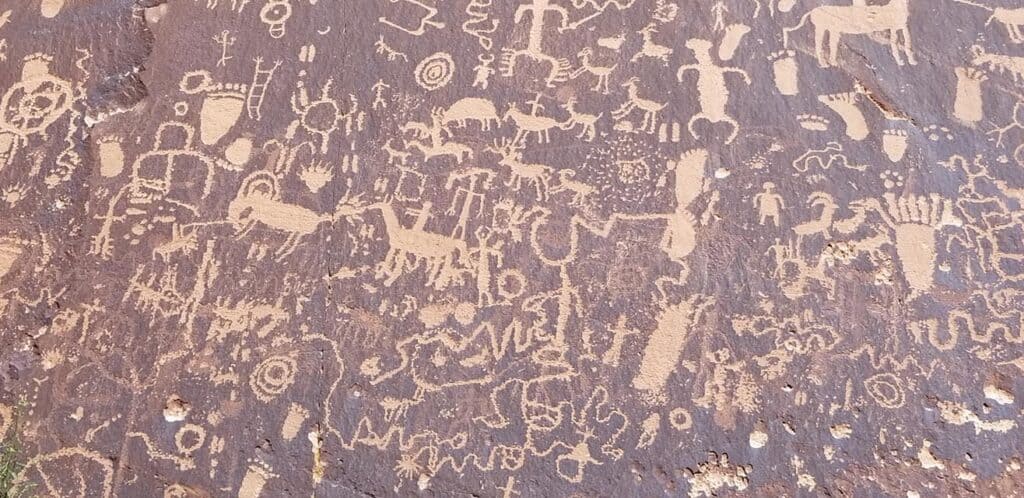 One of the places I wanted to visit during our stay in Moab, Utah was Newspaper Rock State Historic Site. It's certainly an incredible discovery of preservation from the past, however it's a long drive out there and you really need to have binoculars to get a good view of it as the rock is a far distance from where you can reach.
If you want to see an incredible amount of petroglyphs AND a breathtaking view drive along Kane Creek Blvd. in Moab, Utah. It winds along next to the Colorado River (but don't take your eyes off the road!)….absolutely stunning.
Keep an eye on the rock walls next to the road for petroglyphs! Definitely pull over in Moonflower Canyon to see more up close rock art!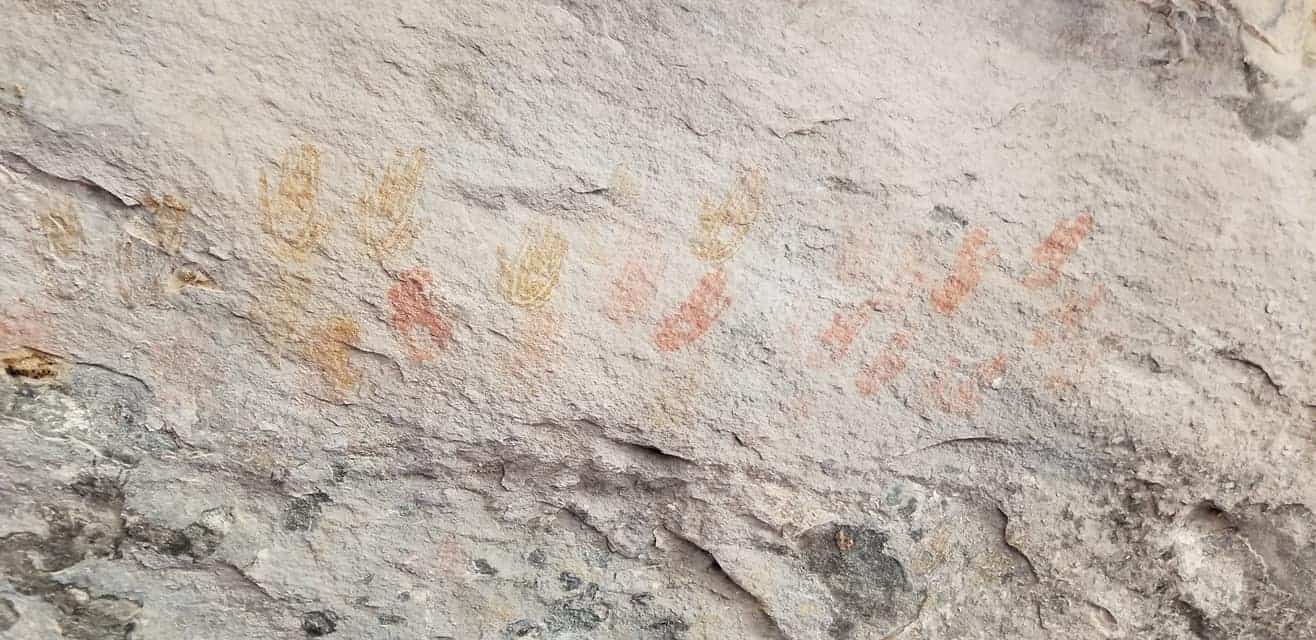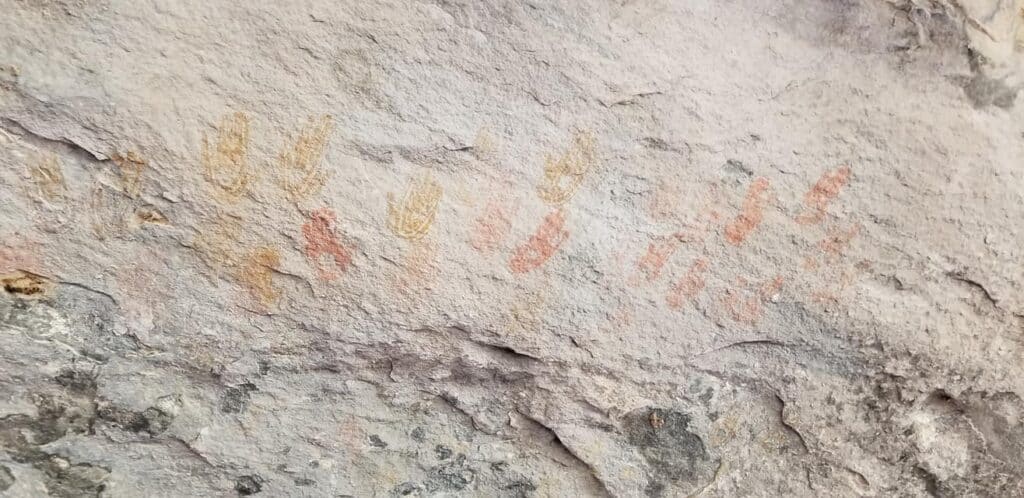 Another place I recommend if you're in Moab is the Cave Spring Trail in Arches National Park. Even on a hot day you can find a lot of shade on this trail. When we went it was 112* but we still made the trail!
The trail is easy for all ages (but not handicap accessible) and leads to a cowboy camp and caves with prehistoric pictographs.
Other places to view petroglyphs and rock art in the USA:
Petroglyph National Monument, New Mexico

Jeffers Petroglyphs; Comfrey, Minnesota

Roche-a-Cri State Park; Friendship, Wisconsin

El Morro National Monument, New Mexico

Dighton Rock State Park; Berkley, Massachussetts

Sanilac Petroglyphs Historic State Park; Cass City, Michigan

Puako Petroglyphs, Holoholokai Beach Park, Hawaii

Olympic National Park, Washington

Tutuveni, Tuba City, Arizona

Valley of Fire, Overton, Nevada

Nine Mile Canyon, Utah

Petroglyph Beach State Historic Park; Wrangell, Alaska

Millstone Bluff Archaeological Area, Shawnee Forest, Illiniois

Judaculla Rock; Cullowhee, North Carolina

Reef Bay Trail, U.S. Virgin Islands

Washington State Park, Missouri

Pictograph State Park, Billings, Montana
As you can see there are quite a few places spanning the entire United States to see rock art in person! This is by no means an exhaustive list! There are many places in the USA not listed here to view petroglyphs and pictographs.
Remember, a petroglyph is carved into stone and a pictograph is painted onto stone.
---